Surin has a picturesque coastal village feel that exudes an air of luxury. Wedged between Kamala and Bang Tao, Surin also boasts one of the loveliest beaches in Phuket lined with casuarinas and enhanced by the fact that many of the hotels are set back, making it less intense than many of the west coast beaches. Once home to some of the island's trendiest beach clubs, Surin has been subject to a dramatic government-imposed clear out of all commercial venues and declared a 'royal beach' in honour of Thailand's revered HM the King. Though seaside sunset cocktails are no longer an option directly on the beach, with its natural look restored Surin remains a popular spot for swimmers, snorkelers, and surfers.

In the hills behind Surin, a whole series of exotic opulent villa estates have sprung up following in the footsteps of the first of the Aman resorts born in the neighbourhood and more recently the very contemporary TwinPalms Resort famous for its Champagne brunches and innovative spa treatments. Find upmarket shopping a short stroll away from the beach including The Plaza at Surin, Paul Ropp and Island Bliss. A ten-minute drive to the south leads to Kamala, a small bay area known for its relaxed feel and slower pace of life whilst Bang Tao Beach, home to Laguna Phuket, the Laguna Phuket Golf Course and the world-renowned Banyan Tree Spa, is a little further north.

Patong is a 20-minute drive south (depending on the season) and offers some of Phuket's world-famous nightlife and 'knock-off' goods markets. The much larger shopping malls and supermarkets of Central Festival and Big C are a 30-minute drive away on the bypass road near Phuket Town. About a 30-minute drive to the north of Surin is Phuket's international airport.
Read more
---
Destinations
Phuket, Thailand
Bali, Indonesia
Goa, India
Koh Samui, Thailand
Lombok, Indonesia
Maldives
Niseko, Japan
Nusa Lembongan, Indonesia
South Coast, Sri Lanka
West Coast, Sri Lanka
Need more inspiration?
We're at your service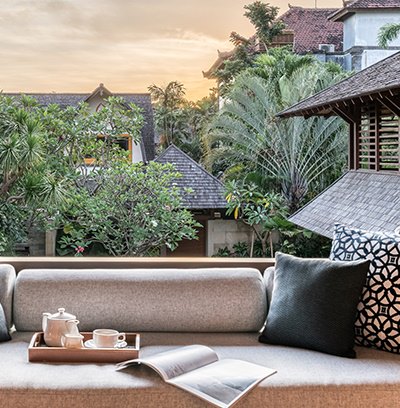 Read our reviews
See what our guests have to say about their stays
Read our reviews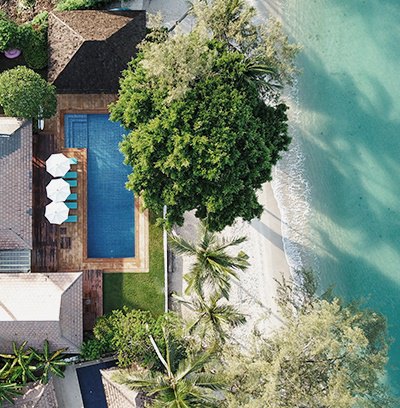 Our Signature Collection
Our Signature villa and chalets offer enhanced luxury at every level. Each tiny detail is taken care of, and small personal touches are sure to delight such as bespoke activities or fine dining with panoramic views.
See our signature collection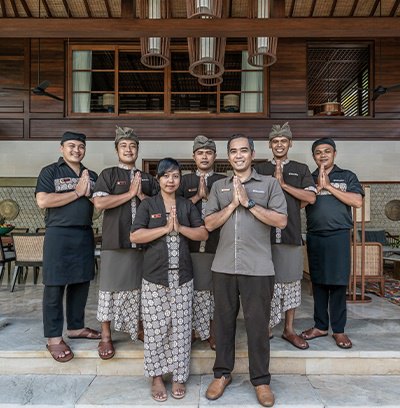 Contact us
Our Villa Specialists know each property inside out and would love to assist you in finding your ideal holiday home.
Start live chat