A holiday in Taling Ngam, deep in the south of Koh Samui island, transports you to a magically quiet, unspoilt and peaceful oasis surrounded by coconut groves, grazing water buffaloes and pristine palm-fringed beaches offering mesmerising views of the neighbouring islands of Koh Tan and Koh Madsum. The wide sandy beach is protected by a coral reef, so swimming is not possible for most of the year, but a small bay nicknamed South Beach found at the western end, is more swimmable.

Although a laid-back area, there are still many things to do in Taling Ngam. Take a cue from the imposing Elephant Gate that welcomes you into Taling Ngam village. Constructed in 1979 by the head monk of the local temple, the Elephant Gate is not just a tourist spot, but also symbolic of the warmth and welcoming nature of the locals. It was built to encourage people to visit the beautiful temple located within this secluded village.

Waterfalls and temples abound in the vicinity and the main attractions near Laem Sor are Wat Laem Sor - a golden Pagoda perched on the beach, a 'meditation' forest and Khao Chedi, a snow-white stupa, sitting atop a steep hill and surrounded by various Buddha statues. All have stunning ocean views and gather a festive atmosphere on Buddhist holy days, as monks and locals pay homage. Thai style rustic eateries, classier establishments and a small beachside pub are found in the picturesque fishing village of Thong Krut close by. Brightly coloured long-tail tour boats and speed boats lie anchored along the shoreline, waiting to transport you to the local islands. Venture out to Koh Tan for snorkelling and an amazing white beach, perfect for swimming and relaxing with an epic sunset barbecue.

On the other side, the little-visited stretch of flat, soft sand of Laem Set stretches around three kilometres from the traditional fishing village of Hua Thanon to the sheltered, rocky bays of the Laem Set peninsular. Fishermen moor and unload their catch daily close to the village market, providing excellent photo opportunities, not to mention a great source of fresh seafood. This is also the island's only remaining Muslim enclave, where the mosque is still the centre of the community. The peninsular itself boasts some of the island's quietest beaches and coves. Beyond Laem Set, Grandfather's and Grandmother's rocks are a short drive away.

The quiet and tranquil area around Taling Ngam is dotted with spas and wellbeing centres such as Kamalaya, Avani and Samahita. Be sure to get pampered whilst you are there.
Read more
---
Destinations
Koh Samui, Thailand
Bali, Indonesia
Goa, India
Lombok, Indonesia
Maldives
Niseko, Japan
Nusa Lembongan, Indonesia
Phuket, Thailand
South Coast, Sri Lanka
West Coast, Sri Lanka
Need more inspiration?
We're at your service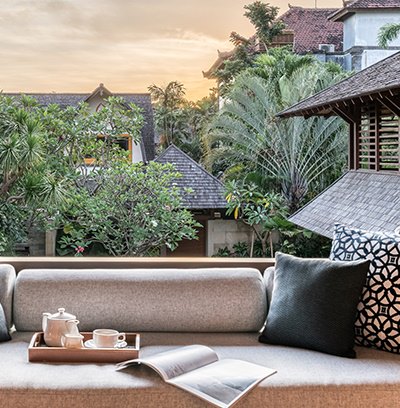 Read our reviews
See what our guests have to say about their stays
Read our reviews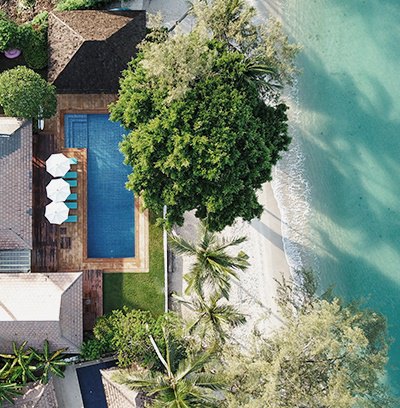 Our Signature Collection
Our Signature villa and chalets offer enhanced luxury at every level. Each tiny detail is taken care of, and small personal touches are sure to delight such as bespoke activities or fine dining with panoramic views.
See our signature collection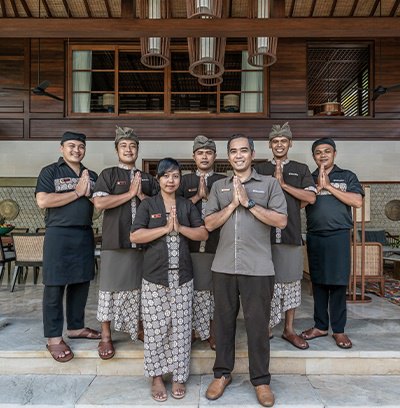 Contact us
Our Villa Specialists know each property inside out and would love to assist you in finding your ideal holiday home.
Start live chat