Drawn by its exotic location, laid-back attitude and bohemian vibes, Sanur attracts a well-heeled, mature, and sophisticated crowd.

Thanks to an influx of western artists and adventurers making the town their home from the 1930s onwards, Sanur quickly became Bali's first official tourist spot. Times have moved on since then, but Sanur retains the same eclectic vibe that made it so popular in the first place.

Only a 30-minute drive from Bali's international airport, Sanur's main attraction is a long stretch of golden coastline. Its relatively gentle ocean swell, incredible panoramas and lengthy beachfront promenade make it a great spot for tanning, swimming, strolling, and catching the sunrise.

Despite its quaint reputation there are plenty of things to do in Sanur, including daytime and nighttime beach markets which sell the full range of traditional local crafts, cheap souvenirs, and fresh produce. It also has an excellent range of quality restaurants and a surprising number of evening entertainment venues.

For a slice of local history and culture, we recommend a visit to the Le Mayeur Museum – home of the famous Belgian painter who was one of the early Bali pioneers. You can combine it with a trip to Pura Blanjong, a temple housing a stone column said to be the oldest man-made artefact in Bali.

Sanur's small port has regular ferry services to the nearby islands of Penida, Ceningan and Lembongan. Less developed than the main island and only half an hour away by speedboat, they offer awesome diving and snorkelling opportunities – perfect for a day trip.

Easy-going, breezy, and picturesque, Sanur is a great location if you're looking for a quiet beach town with easy access to some of Bali's most popular destinations and beauty spots.
Read more
---
Destinations
Bali, Indonesia
Goa, India
Koh Samui, Thailand
Lombok, Indonesia
Maldives
Niseko, Japan
Nusa Lembongan, Indonesia
Phuket, Thailand
South Coast, Sri Lanka
West Coast, Sri Lanka
Need more inspiration?
We're at your service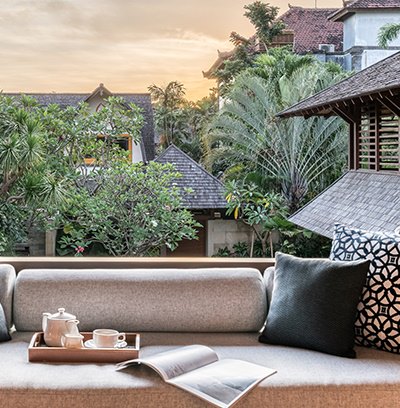 Read our reviews
See what our guests have to say about their stays
Read our reviews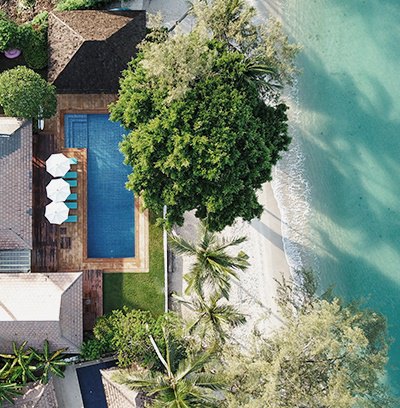 Our Signature Collection
Our Signature villa and chalets offer enhanced luxury at every level. Each tiny detail is taken care of, and small personal touches are sure to delight such as bespoke activities or fine dining with panoramic views.
See our signature collection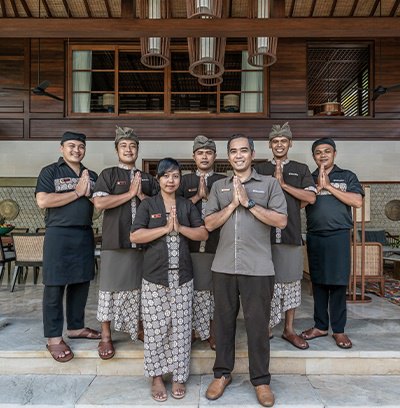 Contact us
Our Villa Specialists know each property inside out and would love to assist you in finding your ideal holiday home.
Start live chat