The previously lesser-known area of Tanjung on the north-west coast of Lombok is gradually evolving into the island's premium villa location, with a handful of new luxury properties coming up around Sira Beach.

A holiday in Tanjung is never dull owing to an array of activities for you to pick and choose from. Swimming in the shallow waters and building sandcastles are sure to keep families busy. Shouldering Sira Beach lies the Lombok Golf Kosaido Country Club, a scenic 18-hole championship course which challenges golfers of all levels. Things to do in Tanjung also include a visit to the attractive market village where stalls overflow with indigenous produce, including blocks of locally harvested tobacco. The swanky Oberoi Lombok Hotel and Hotel Tugu Lombok (an atmospheric, antique chic hotel with a restaurant and bar open to outside guests) are other popular neighbours in the area.

The tiny port of Bangsal (4km) is a stepping off point for the Gili Islands while Teluk Nara (6km) is where the high-speed ferries from Bali arrive. Senggigi, 23 kilometres south, is Lombok's most developed tourist area and one of the few spots on the main island with nightlife, yet it retains a laid-back air. Rinjani National Park (59km) is full of untamed jungle, wildlife, waterfalls and a volcanic peak just waiting to be scaled.
Read more
---
Destinations
Lombok, Indonesia
Bali, Indonesia
Goa, India
Koh Samui, Thailand
Maldives
Niseko, Japan
Nusa Lembongan, Indonesia
Phuket, Thailand
South Coast, Sri Lanka
West Coast, Sri Lanka
Need more inspiration?
We're at your service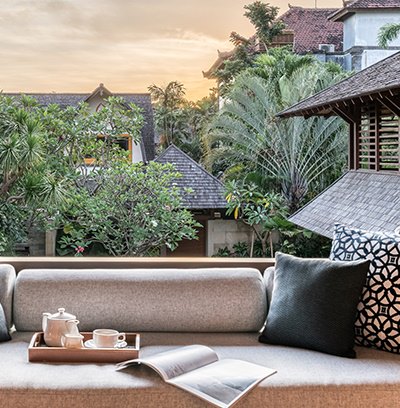 Read our reviews
See what our guests have to say about their stays
Read our reviews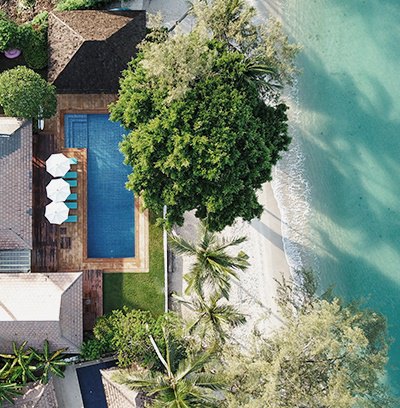 Our Signature Collection
Our Signature villa and chalets offer enhanced luxury at every level. Each tiny detail is taken care of, and small personal touches are sure to delight such as bespoke activities or fine dining with panoramic views.
See our signature collection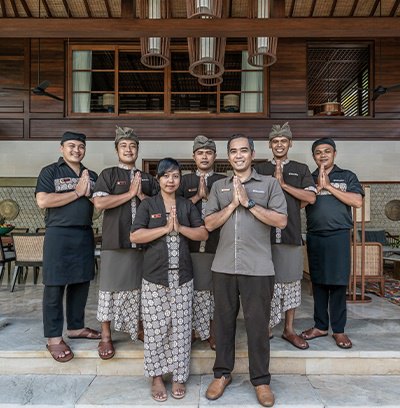 Contact us
Our Villa Specialists know each property inside out and would love to assist you in finding your ideal holiday home.
Start live chat