Events
Picture-perfect settings for your perfect day
Plan your next extraordinary experience at an elite haven carefully selected for you
Allow us to take the stress out of your destination event in 5 simple steps, by connecting you with the perfect location, the best planning partners in the business, and the attention to detail you expect from Elite Havens.
We'll take care of the arrangements.
Just sit back, and enjoy the show.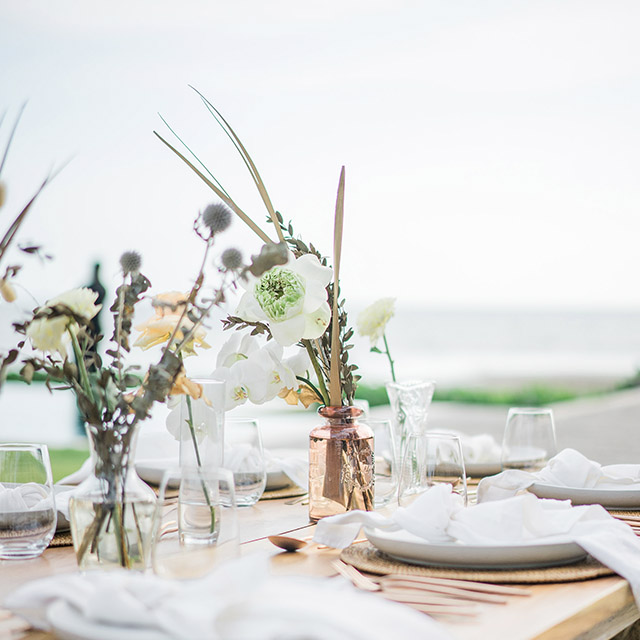 Why an elite haven?
Elite Havens has been a trusted partner for more than two decades. We have the largest range of properties for you to choose from, across the best destinations in Asia. We can organise large and small events to suit all budgets, from a wedding to a yoga retreat, a celebration to a corporate event.
Choose us for:
Bespoke events — not boring, cookie cutter gatherings
Access to the best planners and suppliers in the market
Properties that are exclusive, unique, private, and for your personal use
Easy accommodation for the overflow of guests in our nearby villas
Ease of booking and organising events

How it works?
1
Identify your preferred island destination and explore our range of event villas to get an idea.
2
Get in touch with our Events Specialist who will help you find the perfect villa to suit your needs.
3
Our Events Specialist will help you book the villa and then connect you with the best event planners on the island.
4
You work directly with the event planners who will take care of all the arrangements for your event, so you don't have to worry about a thing.
5
Send out the invites and land up at the villa on your chosen event date!