Surrounded by terraced rice fields, tobacco plantations and banana groves, the sprawling fishing community of Ketewel presents a picture-perfect version of Bali. Comprising a string of coastal villages, the area boasts awe-inspiring views of the ocean towards the beaches of Sanur and Nusa Dua, the islands of Lembongan, Ceningan and Penida, and the stunning mountains of east Bali.

Despite its outstanding natural beauty and excellent location merely 40 minutes from the airport, Ketewel offers a peaceful respite from the hustle and bustle of other beach towns. However, there are plenty of things to do in Ketewel and its neighbouring areas. The best way to experience its rural charm is by walking or cycling along the many quiet rural roads and paddy walkways. Ketewel's beaches, with their glistening black volcanic sands and offshore reefs, are world-renowned for their excellent surf breaks.

A holiday in Ketewel must include a visit to the Bali Zoo and the nearby Bali Bird Park. Both are a short drive away and offer a great day out for the entire family. For lovers of art, crafts and culture, Ketewel is only half an hour away from the mountain town of Ubud, where art peeks from every corner.

While there are several local 'warungs' (eateries) to choose from, you'll find a great variety of restaurants and cafés just down the road in Sanur – a popular and laid-back beach town twenty minutes away. The more adventurous can hire a guide and explore Beji Guwang's spectacular hidden canyon in nearby Sukawati – an incredible experience which involves bouldering, climbing and wading through waist-high waters. Exotic, peaceful and untouched, Ketewel's rural charm remains unmatched.
Read more
---
Destinations
Bali, Indonesia
Goa, India
Koh Samui, Thailand
Lombok, Indonesia
Maldives
Niseko, Japan
Nusa Lembongan, Indonesia
Phuket, Thailand
South Coast, Sri Lanka
West Coast, Sri Lanka
Need more inspiration?
We're at your service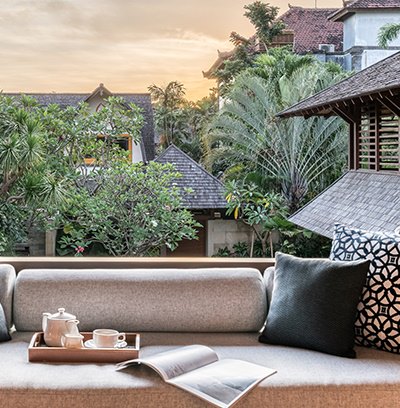 Read our reviews
See what our guests have to say about their stays
Read our reviews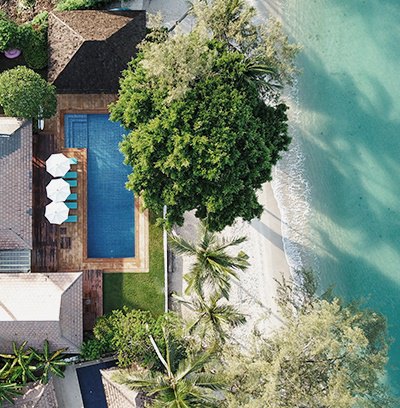 Our Signature Collection
Our Signature villa and chalets offer enhanced luxury at every level. Each tiny detail is taken care of, and small personal touches are sure to delight such as bespoke activities or fine dining with panoramic views.
See our signature collection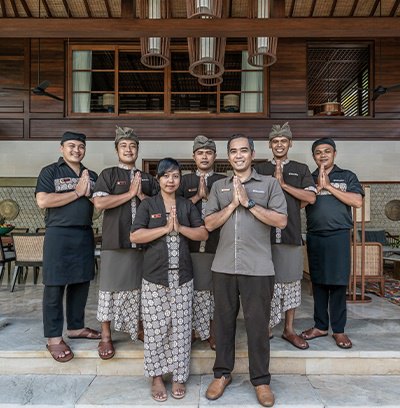 Contact us
Our Villa Specialists know each property inside out and would love to assist you in finding your ideal holiday home.
Start live chat