Baan Surin Sawan
The villa you chose is no longer available for rental from us but we have a portfolio of Elite Havens in various locations around South East Asia for you to choose from. Alternatively feel free to send us an enquiry and it'll be our pleasure to help you find the perfect villa for your next holiday.
4 Bedrooms
8 Adults
Baan Surin Sawan is an exquisite sea-view villa set in a tranquil hillside estate just minutes away from the sands of Surin Beach on Phuket's beautiful west coast. Brimming with elegance and a fascinating collection of art and artefacts from around the world, this four-bedroom, fully staffed villa embraces easy, yet luxurious, tropical living. Sawan is Thai for 'Heaven'; and with this stunning blend of tropical setting, enchanting contemporary Thai design and dazzling sunset views, it's not hard to see why Baan Surin Sawan is so aptly named.
Traditional Thai pitched-roof pavilions front the villa's private and communal accommodation which is configured in three spacious bedroom suites, a comfortable and inviting living room, fully-equipped entertainment room, modern kitchen and functional dining room, while tropical outdoor living focuses around the villa's refreshing 8-metre pool.
Throughout Baan Surin Sawan, intricate hangings adorn the walls, alongside embroidered fabrics, African masks and other works of art sourced from around the world – testament to the owner's travels. An extensive use of wood, marble, stone and other natural materials combine with floor mosaics and eye-catching design details to give the villa a distinctive flair.

Baan Surin Sawan is staffed with a full-time Thai chef who prepares delicious meals daily, maids and a villa manager who will be pleased to assist with guests' holiday requirements both in the villa and beyond.
Read more
This haven includes
Unique features

Cliff Top Views
Location
Baan Surin Sawan enjoys a prime position within the 18-villa Baan Thai Surin Hill estate, with panoramic views over Surin and Bang Tao Bays, divided by the lush headland that's home to the prestigious Amanpuri resort.
Nearby Surin Beach is one of Phuket's finest, with 800-metres of golden sand lapped by the turquoise waters of the Andaman Sea, while its surrounding roads offer more superb dining choices, spas, and boutique shops.
More information for Things to do
Explore the delights of the Andaman Sea aboard a luxury yacht charter. The beautiful sights of Phang Nga Bay, Raya islands, Similan Islands, Koh Phi Phi and more are all within an easy day's sail.
Experience Phuket's beach club and resort dining scene: decadent brunches, DJ dance parties, beachfront barbecues, romantic sunset dinners.
Make a splash and keep fit with an array of water sports including windsurfing, sea kayaking and stand-up paddling, or discover Thailand's exotic underwater world on a scuba diving or snorkelling excursion.
Enjoy a round of golf at the Laguna Phuket Golf Club, Blue Canyon, Mission Hills or other Phuket golf courses.
Indulge in a relaxing spa session at the Banyan Tree, Twinpalms or Amanpuri resorts, or unwind on the beach with a simple Thai massage.
Discover Phuket's rich history and traditional life on a cultural tour of Phuket Town. Learn more about the history behind the restored Sino-Portuguese shops and mansions and sample some of the island's best local cuisine.
Learn the secrets of making fragrant, spicy and flavourful Thai cuisine in a cookery class.
Delve in to the nightlife of Patong Beach: dance the night away in a disco, stroll the bizarre and bawdy Soi Bangla walking street, savour cocktails and wine at a chic waterfront bar.
Explore Phuket's interior for some outdoor adventures: elephant and horseback riding, ATV, waterfalls and jungle trails, the Gibbon Rehabilitation Centre, zipline sessions, bungy jumping, agricultural tours and more.
Browse for art, clothing, gifts and antiques at The Plaza Surin, Paul Ropp, boutique shops at Twinpalms and Amanpuri resorts and other shops along the streets of Surin.
LEAVE THE PLANNING TO US
Shake off the stress of holiday planning. Let the Elite Concierge take care of all your bookings and arrangements, from transport, tours and restaurant reservations, to any special requests for your arrival. We're here to make your holiday experience extraordinary.
Quick facts
Location
Surin Beach, Phuket, Thailand.
Capacity
8 people (1 king-bedded master suite; 2 guest rooms with king beds; 1 guest room with a queen bed).
Living Areas
Living room; entertainment room; indoor dining for 10; shaded poolside terrace and sundeck; poolside sala; garden sala and barbecue with outdoor dining for 6.
Pool
8x4m infinity pool with ocean view and swim-up bar.
Staff
Full-time villa (concierge) manager; housekeepers; and chef
Dining
Continental or Asian breakfast included. Fully equipped modern kitchen, with full supply of crockery and utensils. The villa chef is well versed in a variety of dishes with emphasis on Thai cuisine. A suggestion menu of western, Asian, vegetarian and children's dishes. Requests accommodated (including special diets). Grocery cost is charged at market price plus 20% handling fee.
Communication
WiFi broadband internet; local telephone calls included. International calls, printer and fax on request.
Entertainment
Indoor/outdoor sound system; international cable channel TV, DVD player and iPod dock.
Transport
Airport transfers, car hire and taxi pick-ups can easily be arranged with your villa manager.


Property Area
960sqm (villa); 1,200sqm (land).
The layout
Indoor Living
Long pavilion with pitched-roofs housing the living and dining area spanning the length of the pool on the upper level and opening out onto the pool terrace
Dining room with large ten-seater rattan table
Full-service kitchen with granite bench tops and stainless steel appliances
Entertainment room downstairs with surround-sound system, 42-inch flat-screen TV, and beanbags
Pantry stocked with drinks and snacks
Outdoor Living
10m infinity pool with shallow end and swim-up bar
Peak-roofed sala (gazebo) with ceiling fans and comfortable seating
Sand washed sundeck stretching between the villa's main pavilion and the pool
Separate fan-cooled sala with dining table for six and a BBQ
The rooms
Master Bedroom
King-size bed four-poster bed swathed in silky golden gauze
Sea view position with floor-to-ceiling glass doors that open onto the pool
Spacious dressing room
Ensuite bathroom with sunken terrazzo jacuzzi tub, rain shower, ceramic basins and private garden area
Air-conditioned
Guest Bedrooms
Two king-size bedrooms downstairs featuring comfortable seating, private balconies, extravagant ensuite bathrooms and private garden areas
Queen-bedded fourth guest bedroom (which doubles as a study), featuring garden views and adjoining (not ensuite) bathroom
Air-conditioned
Dining
Enjoy a variety of delicious Thai dishes prepared by the skilled chef, who may also cook a select range of western dishes such as pastas and sandwiches by arrangement. Special dietary requirements and children's meals can be discussed with the chef.

Guests are encouraged to meet with the villa (concierge) manager and chef soon after their arrival to plan meals and discuss their preferences and any special dietary requests. The chef ideally needs a day's notice to buy groceries and prepare meals. Guests who prefer to self-cater have the full western kitchen at their disposal, and may request assistance with the grocery shopping (charged at cost plus a modest charge to cover petrol costs).

All provisions will be purchased by the chef and charged to guests at cost plus a small service charge. Receipts will be provided either daily or at the end of the stay – as preferred. It is also requested that the chef be given a 'float' to cover the grocery shopping.
View a sample menu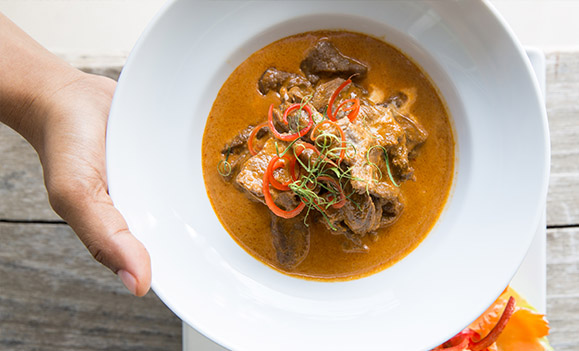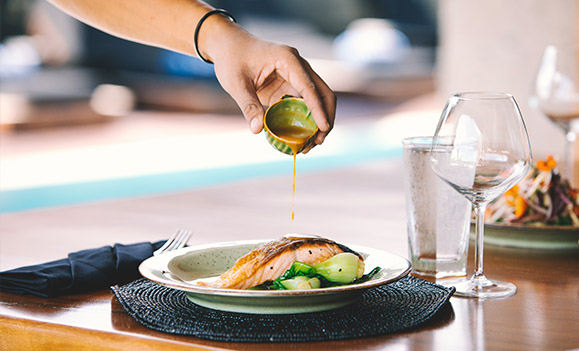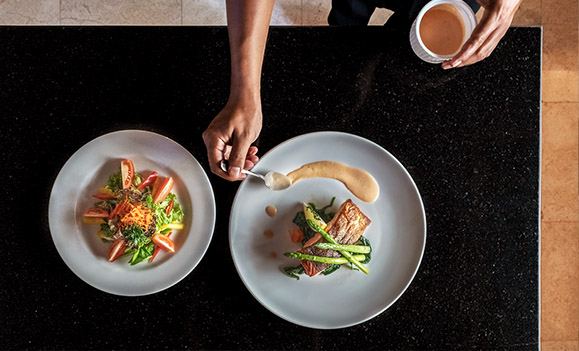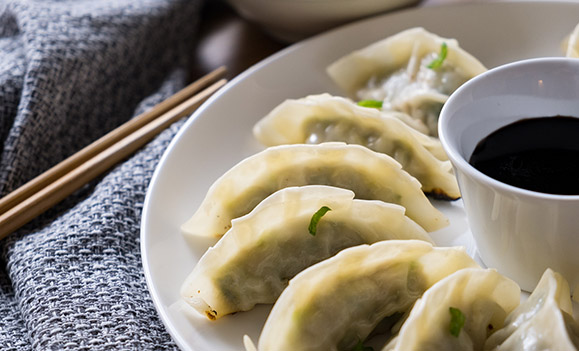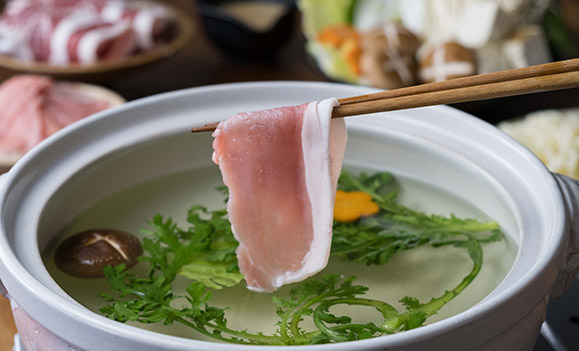 Reviews
Our family met up in Phuket for a special time with our grandfather. In house staff worked so hard to make every detail of our days here as pleasant and smooth as possible . The meals were outstanding. We enjoyed the food and attention to detail. The staff almost always anticipated our every need. We have visit Phuket before and will be back .We hope to return to the villa and recommend it to
... more
01-Oct-2023 - 07-Oct-2023
William L
United States
Wonder & comfortable villa ! Thank you for providing such wonderful food & comfortable to all of our request. Will be back again ! Love, SZE
29-Aug-2023 - 03-Sep-2023
Annie P
Singapore
Everyone here exceeded our expectations and made us feel at home ! We appreciate all of the time,care and consideration of the staffs.We hope to return soon.Our group at 7 enjoyed our stay. Aug 17th 2023 Chantel & friends
11-Aug-2023 - 17-Aug-2023
Shari P
United States
Great experience for a big family with 4 young kids. Nice view,good facilities,yummy foods and especially the kind and very helpful staff. We absolutely enjoyed the stay of 3 days and definitely we will be back. May be with some other friends ! Thank you! August 10th,2023 / from China
07-Aug-2023 - 10-Aug-2023
Ray Z
China
We had a wonderful holiday in the villa. Me and kids had so much fun and relaxing stay.The service is great , the food was excellent ,the whole team were very nice.Definitely coming back and recommend. We will miss you Rose. Adel Faheema Dana Sara Abdulr Manal Fatima Wind 6 / August/ 2023
30-Jul-2023 - 07-Aug-2023
Adel A
United Arab Emirates
We absolutely felt at home , thank you for taking care of us and food was amazing!
25-Jul-2023 - 28-Jul-2023
Pratyusha K
India
We had a nice comfortable holiday thanks to the amazing team here. The food was great and the service was amazing - always available. Would definitely recommend it. Great location.
21-Jul-2023 - 24-Jul-2023
Conganige A
Sri Lanka
Thank you so much for taking care at all of us .We had such a wonderful time. We were well food and had everything we needed. We definitely will recommend !
10-Jul-2023 - 13-Jul-2023
Shinpei C
United States
Amazing shot out to the chef, Rose, and the entire team onsite at the villa. Thank you all for the family vacation. Will definitely be back.
02-Jul-2023 - 06-Jul-2023
Jane J
Malaysia
We had a great holiday in the villa. The service is awesome. The accommodation and sight is great. will definitely recommend to my friends and family. Thank Rose. appreciated
29-Jun-2023 - 02-Jul-2023
Janice L
Singapore
We had a really great time at the villa. The cleanliness & service is very good. The food was just amazing !!! We will definitely recommend this to the other friends
22-Jun-2023 - 26-Jun-2023
Pallavi A
India
Nice foods !!! Nice service !!! Thanks 10/10 Service and very delicious food !! thank you ... Jiaxuan 17/06/2023 The food is very good and very friendly . Kai Zheng Awesome cooking and gentle hepler very nice !! Wanyu Go extra miles for the guests make us feels at home , thanks The food is wonderful so is the service with smile makes i feel comfortable and welcome !! thank for the
... more
14-Jun-2023 - 17-Jun-2023
Alex A
Singapore
Nice food !! Nice service Thank you 04/06/2023
02-Jun-2023 - 04-Jun-2023
Lok Fung L
Hong Kong
Thank you. It is a great vacation stay. Poon Family
27-May-2023 - 31-May-2023
Shirley W
United States
2 May 2023 Dear, Taz , Emmy & Team My family + i couldn't have asked for better way to spend quality time in Thailand .Amszing villa very nicely designed and well maintaine. The entire family had a blast in the pool and family room. The service was simply excellent. All thanks to Taz and team . They took extraordinary care of us. They entertained all our requests and said no. -Vegetarians
... more
28-Apr-2023 - 02-May-2023
Dr. Purvi S
Singapore
26th April 2023 This is my first trip to Phuket. Family trip at the villa . Our kids were so happy at the villa ( swimming pool ) The service was great + the foods was great too. Thank you so much for your warmth , hospitality and ensuring our comfort , such a wonderful time . We hope to see you again .. Good job !!!!
23-Apr-2023 - 26-Apr-2023
Irene H
Singapore
Fantastic family time at this amazing villa. Spent hour in the wonderful pool with at sunset , the staff was amazing and waited on us hard & foot . the litte girls had fab hair do's everyday.Even had a surprise brithday cake on my special day. Hope to be back again The Ward, Keogh, Catraio Families
08-Apr-2023 - 15-Apr-2023
Pamela K
United States
Sunday 19 March 2023 Amazing family vacation! What a wonderful villa to spend our first vacation in Thailand !The pool was well used by kids & adults alike !! The staff & ladies kept us well fed, gave us great Phuket trip on where to go &
... more
09-Mar-2023 - 20-Mar-2023
Beau D
United States
This was the first time to Thailand for many in our group and Nam and the ladies made it an unforgettable experience.The food has been incredible every day (I am pretty sure I've gained some weight here)and our private pool and turn down service has me feeling like a celebrity.Nan gave us excellent recommendations for restaurants and day trips with also incredible service. I even left my phone
... more
18-Feb-2023 - 25-Feb-2023
Christopher G
Australia
It was wonderful stay here. Staff was excellent ,great hospitality , great team work ,excellent service.The chef cooked very tasty food.We will miss khun Poo,khun Sao,khun Noi and khun mint RADEV & ELENA 13.FEB.2023
06-Feb-2023 - 13-Feb-2023
Svetoslav R
Bulgaria
We had the most amazing here at the villa ! It's a wonderful family home for a holiday.Our kids were so happy all week. Rose and the best team could has been good organized and helpful.They are brilliant,Any before the trip and every day during ! We hope to come back as soon as possible ! Thank you for having us to stay. William,Vicki & family.
21-Jan-2023 - 28-Jan-2023
William L
United States
Once again - 6th time !!- Absolutely & Wonderful.It's always everything was perfect - Villa,pool,food. BUT-"the piece do maintance"Were the amazing staff - so friendly and helpful.They arranged some brillant visits for us.Elephant Sanctuary , Phi Phi etc. See you all next year ! Russell & Jacqueline Cormac & Claire Charlie & Lauren
14-Jan-2023 - 21-Jan-2023
Cormac H
Australia
Jan 14th 2023 Wow ! this place is absolutely magic !Thank you to Rose +staff for takeing such absolute best care os us!We loved our stay and will be back again ! Baan Surin Surin will hold a near in our hearts.Thank you.Thank you.Thank you. Ivana The Warffuel Traveling From Wisconsin ,U.S.A Thank you for such a wonderful 3 days.This villa has been the most relaxing
... more
11-Jan-2023 - 14-Jan-2023
Ivana F
United States
Thank you so much for your warmth, hospitality and professionalism in ensuring our family had such a wonderful time at the villa in Phuket. From all the little details and ensuring our comfort to taking care of us and the delicious food. We couldn't have asked for a better team. We couldn't stay anywhere else then we come to Phuket. You're the best!We appreciate everything you have done for us.
02-Jan-2023 - 08-Jan-2023
Daniel T
Australia
Thank you so much for an amazing experience! We loved the food, the pool, the relaxed villa. The firework on NYE were an unexpected bonus.We will be back.
30-Dec-2022 - 02-Jan-2023
Shea S
Hong Kong
We loved our week stay at the villa and appreciate everything you did for us to make our stay special. We will never forget Christmas in Thailand, and the wonderful food and drinks you made for us. We would eat the pork money bag every day if we could! Hopefully we will be back again!
23-Dec-2022 - 30-Dec-2022
Jamie T
United States
Spending this week at this amazing villa was the best birthday present. Rose, the manager, was wonderful. Thank you to Rose,Gear,Noi and Sao for making our holiday so perfect. It will always be a special family memory!
11-Dec-2022 - 18-Dec-2022
Lindsay S
Australia
NICE VILLA GREAT TRIP !
05-Dec-2022 - 09-Dec-2022
Zizheng Z
China
Had a great stay. Thank you to ROSE,AMY,NONG. The best of the team @ Villa Baan Surin Sawan Looking forward to coming back and meeting them again.Kids had a bliss. Thanks again Ahuja's ,Padda's ,Bhoomika.
28-Oct-2022 - 01-Nov-2022
Nitesh A
India
Thank you for everything. I enjoyed staying here.
30-Aug-2022 - 02-Sep-2022
Amani A
Saudi Arabia
We are from Saudi Arabia . I very thanks is everything is ok Good Good Thank you
16-Jul-2022 - 22-Jul-2022
SAMI H
United States
We are from Saudi Arabia and we have stayed in Baan Surin Sawan, 3 nights.The place was wonderful and the staff are good. My wife and my mother loved the place and love the staff. From the staff, Rose was so amazing and helpful. Anything we need she gives us.
01-Jun-2022 - 04-Jun-2022
Abdulaziz B
Saudi Arabia
Dear Rose and the team, Thanks a lot for having us and your amazing service and being a part of your lovely country and explore your amazing hospitality. All the best and hope to meet again.- Noah, Martin & Choie
26-Mar-2022 - 29-Mar-2022
Martin S
United Arab Emirates
Dear Tazzy and the team thank you a lot for our fantastic vacation. We enjoyed time in Baan Surin Sawan very much, the food and service were fantastic very testy and we have all our requests on 5 star level. Thank you again ! We will definitely recommend come back again. All the best! Thank you! - Julia Mostovoy and Family
05-Feb-2022 - 19-Feb-2022
Mr Ilya M
Norway
Huge thanks to Tazzy and the team for a fabulous 10 days at Baan Surin Sawan . We came with very high expectations and can honestly say that they were met and surpassed!! Nothing was too much trouble for the team and we felt very humble by their hospitality. We leave with some beautiful memories. Thank you sincerely The Chandarana , Bansils,and Thiruathan Family
29-Dec-2021 - 07-Jan-2022
Parisha B
United Kingdom
We have been to Thailand many times before but usually stay in hotels. This was our first time in a villa and it has been our best holiday so far . These 2 weeks have flown by. The staff has been amazing and very accommodating. Our breakfast & dinner have been superb ! We couldn't have asked for a better holiday. Thank you so much to Taz and the team . The Patel Family
16-Dec-2021 - 28-Dec-2021
Sanjay P
United Kingdom
This is a very good place to stay. Our family had a good time here. We will come back again! The staffs is very nice & friendly. Thank you, Amy & Chef Ron
12-Feb-2021 - 14-Feb-2021
Chef Ron B
Thailand
This has been a wonderful stay for our family. We could not have asked for more. Everything was great and we appreciated all that the staff did.
24-Jan-2020 - 31-Jan-2020
Don R
United States
Wonderful time as always. All the staff are amazing, so efficient friendly and smiley. We enjoyed the villa and the food. It is becoming a " home from home". So see you next year!
17-Jan-2020 - 24-Jan-2020
Claire H
Indonesia
We spent 10 days in this very nice place. We had such a great service and we do hope to come back very soon. All was simply perfect. Thanks.
26-Dec-2019 - 06-Jan-2020
Andrea V
Italy
We are a family from Malaysia, travelling with three kids. We thoroughly enjoyed our stay! The kids love the pool, the gorgeous food, bathtub, the living room, the view. The service and hospitality from the villa manager and staff made the stay a great one! Will definitely come back! Lots of love
12-Dec-2019 - 15-Dec-2019
Liza N
Malaysia
We had a lovely relaxing weekend at beautiful villa Baan Surin Sawan. Thank you so much to the attentive staff who look after us very well and cooked delicious meals. We had a lovely time and will definitely recommend this place to our friends. The rooms were very comfortable and beautiful and the view from the pool was great. We feel very lucky to have stayed here. Thanks again.
07-Nov-2019 - 10-Nov-2019
Marc P
Singapore
Very comfortable and good service. Hope to stay here again.
02-Nov-2019 - 04-Nov-2019
Darren P
Hong Kong
We are a family of 9 - 3 generations: grandparents, 2 daughters with husbands plus grandchildren. We felt at home, and really felt a warm welcome from all the staff. Aey also, our main contact was helpful and friendly all the time. Ying's cooking was amazing, we felt like a King in a super restaurant with home touches. Nong and Noi were very helpful as well, they helped us find a driver to
... more
12-Oct-2019 - 17-Oct-2019
Silvio P
Switzerland
The villa was very great and the staff team were amazing.
03-Oct-2019 - 06-Oct-2019
Lien Y
American Samoa
We were a group of seven who were looking for ward to a relaxing, comfortable and well take care of stay. And we are so pleased to stay that we were not disappointed with the experience. The staff here took care of our needs and paid attention to our daily breakfast needs. Offer the first day our respective orders. I had requested if anything could be offered for my husband's birthday on
... more
19-Sep-2019 - 22-Sep-2019
Sanu N
Singapore
Natty, thank you to you and the team for looking after us so well you all were wonderful.
13-Sep-2019 - 16-Sep-2019
SANDEEP D
Singapore
Thank you for all the kindness and that you all help us. It was so amazing with you in this house. This house is perfect. We have fun and amazing food. We enjoy went we stay at the house. We will come back here again.
19-Jul-2019 - 26-Jul-2019
Amina B
Portugal
Here to celebrate a 50th birthday. Had a very relaxing 3 days here. Chef was excellent and staff are very friendly. We enjoyed the food tremendously. Staff were very attentive and we spent most of our time by the pool. Pool clean and well kept. Had a great time here. Thank you for such a wonderful time. A lovely villa.
21-Mar-2019 - 24-Mar-2019
Jerome N
Singapore
So appreciate Lilly and her team. Thank you very much.
12-Mar-2019 - 15-Mar-2019
Matthew W
Thailand
We are so happy to meet you. To be honest, we did not get the same welcome at other villas we stayed at. Thanks a lot for the warmth that you and your team extended to us. We will share this with others for sure.
08-Mar-2019 - 09-Mar-2019
Villa Finder F
Thailand
Thank you so much for looking after us with so much attention. We really appreciated this as you made our stayed at the villa so memorable. We very much hope to see you again in the near future.
17-Feb-2019 - 07-Mar-2019
Tom B
Indonesia
Another wonderful holiday at this villa. As always, the staff are fantastic - delicious food, spotless rooms, first class organization and always with a smile. Would love to take them home with me. Can't wait to see you all next year.
18-Jan-2019 - 25-Jan-2019
Claire H
Australia
Thank you. We had a great time. Love the place, great team.
02-Jan-2019 - 05-Jan-2019
Adam C
Hong Kong
It has been a wonderful stay here in this villa. Our hostess - Pekky has made our stay here so enjoyable. The villa facilities are clean and well maintained.
10-Dec-2018 - 13-Dec-2018
Carol F
United Kingdom
Thank you for a wonderful stay at Baan Surin Sawan. The house was well kept and beautiful staff were accommodating and helpful. We enjoyed our first trip to Thailand very much.
16-Nov-2018 - 23-Nov-2018
Mark K
United States
Our friend and family had a wonderful stay here. Lucky, Giipsy and staff were amazing - they looked after all we needs and wants and served food when we wanted and what we wanted and the food was as good better then any restaurant.
02-Nov-2018 - 16-Nov-2018
Walter K
Indonesia
What an amazing place for our family who live at ends of the world to meet. Having traveled From the U.K. and N.Z. to meet here in the middle Phuket, we were so lucky to find such fabulous accommodation, such amazing weather and the best hosts we could have asked for. Wawa and the rest of the team were helpful, kind and provided everything we needed. We ate in most of the time because the food
... more
13-Oct-2018 - 27-Oct-2018
Trevor O
New Zealand
Very comfortable and good service, hope to stay here again
07-Sep-2018 - 10-Sep-2018
Tsz Ching H
Hong Kong
Thank you for everything. Villa is good. The view is good. Staff are very good.
06-Jun-2018 - 11-Jun-2018
Yang H
Thailand
Our group of friends enjoyed very much. The hospitality of your villa, it is easy to find and staff attention and services is very good. We thank you for our stay, it's amazing. Thank Katy, Chef and all the staff.
01-Jun-2018 - 05-Jun-2018
Chan P
Thailand
Our group of friends very much enjoyed the hospitality of your villa. It is easy to find. Staff attention and services is very good. We thank you for our stay in amazing villa.
25-May-2018 - 29-May-2018
Simone D
Singapore
Thank you so much for taking care for our stay. The service was fantastic, the food great, the property was lovely and clean.. perfect!
18-May-2018 - 20-May-2018
Charlie H
United Kingdom
Thank you very much for your kindness during the stay everything was great. The food, the cleanliness and the view of the sea was the best. Thank you again.
03-May-2018 - 06-May-2018
Jim and friends
Singapore
Thank you all for such an amazing stay at this wonderful villa. The pool and service has been quite incredible. We hope to be back very soon.
03-Apr-2018 - 08-Apr-2018
Emma S
Philippines
Thank you for an amazing holiday and amazing staff and villa. See you next time.
28-Mar-2018 - 02-Apr-2018
Stefanie W
Hong Kong
Thank you for making our first family trip to Phuket a very special one! Your attentiveness to all of our needs was amazing. We would love to come back. The home cooked Thai food beautifully presented and was delicious. Thank you again.
14-Mar-2018 - 18-Mar-2018
Daniel W
Singapore
This stay at villa Baan Surin Sawan was the most amazing stay we ever had here in Phuket. The villa staff was sincerely special and professional. Chef Pou is the incredible chef. Her food was out of this world. I am vegetarian but I could not get enough of her delicious food. The housekeeper, Sao and Noi kept the hold house superbly clean at all times. The villa manager, Woody is the most
... more
15-Dec-2017 - 25-Dec-2017
Natasha R
United Kingdom
Superb stunning villa. Immaculate throughout. Luxury touches in every room. This was paradise for us. And Noi, the housekeeper is wonderful.
31-Jan-2016 - 06-Feb-2016
Kay R
Thailand
The villa itself is absolutely wonderful, it definitely has the wow factor and as long as you've got a good book there's very little point in leaving. We had children with us however so when we did want to go out and about, Pat the manager was extremely helpful in making arrangements for us. The chef Lucky is a superstar, we couldn't believe just how spoiled we were at mealtimes. We did have
... more
04-Jul-2015 - 11-Jul-2015
Sarah L
Singapore
We had a wonderful time at the villa - we were especially impressed with the expansiveness of the villa which is beautifully furnished. We were also very lucky to have Pat and her team who took care of all our needs, they were super friendly, reliable and did a great job! We loved it so much we plan to go back again very soon.
05-Jun-2015 - 07-Jun-2015
Dilpa S
Singapore
This was a perfect getaway for my wife and I. The Villa gave us privacy while offering a spectacular ocean view with an infinity pool. The housekeeper was lovely and exceptionally nice and provided everything we needed. The villa was so wonderful in fact that we barely wanted to leave it. I wish we could have stayed longer. I particularly loved the outdoor jacuzzi in the master bathroom, an
... more
06-Mar-2015 - 09-Mar-2015
Kay Rogers
Thailand
Villa is nicely located and well kept
08-Sep-2014 - 09-Sep-2014
Philip K
Thailand
We have stayed in this villa on several occasions. As always it is the most beautiful place to stay. There is everything you need to make your holiday the most peaceful and relaxing experience. I look forward to our next holiday in Baan Surin Sawan.
15-Sep-2013 - 27-Sep-2013
Sarah Doran
Thailand
Need more inspiration?
We're at your service