Villa Borimas
The villa you chose is no longer available for rental from us but we have a portfolio of Elite Havens in various locations around South East Asia for you to choose from. Alternatively feel free to send us an enquiry and it'll be our pleasure to help you find the perfect villa for your next holiday.
4 Bedrooms
8 Adults
From its lofty position on a scenic hillside overlooking the fashionable west coast of Phuket, Villa Borimas frames inspiring views of the turquoise Andaman Sea and its rugged coastline. This four-bedroom villa offers a tranquil paradise for small groups of friends or families. With décor that incorporates a well-balanced sense of luxury, intimacy and creativity, guests can expect a delightful and comfortable stay with a splash of glamour.
With an emphasis on outdoor living, the boutique villa is designed around its 10-metre infinity pool and white marble terrace, furnished with comfortable sun loungers and a shaded pergola. On the second level the moon deck, a wooden viewing platform, is ideal for sunset cocktails.
Floor-to-ceiling concertina doors open up to sea views, allowing sunlight and island breeze to flow through. The villa's two levels comprise of an inviting open-plan living and dining area with a fully fitted kitchen, four guest bedroom suites and a relaxation room. Tastefully decorated, the villa's contemporary furnishings blend naturally with the subdued hues, emphasised by strokes of colour in the form of soft furnishings and unique ornaments.
Offering a warm welcome, the professional staff ensures that you have an enjoyable stay. The Villa Manager can assist with transport, activities and recommendations, while the in-villa chef tempts the most discerning palates with a delicious selection of Thai and western dishes.
Part of the Surin Heights Estate, Villa Borimas is within walking distance of Surin Beach where the day can be spent swimming or lounging on the white sands. Explore a little further to Bangtao for chic beach clubs, tee off at one of the international golf courses, or treat yourself to a shopping spree at the exclusive boutiques in Surin Plaza or Boat Avenue.
Read more
This haven includes
Unique features

Cliff Top Views

Close to bars and restaurants

Great views
Location
Villa Borimas overlooks the tropical and rugged landscape of the magnificent Andaman Sea. Located within the private Surin Heights Estate, sunsets here are bewitching, and the hillside setting offers a peaceful retreat. Surin Beach is just a few minutes' walk for a swim, a Thai massage on the sand, or delicious fresh seafood dishes at one of the local Thai restaurants. For something classier and for a change of scene from your stunning villa, you may dine at the beachfront restaurant of The Surin. Stop by Surin Plaza, home to several exclusive boutiques, or indulge in a luxurious tropical spa day at Twinpalms 'Palm Spa'. Phuket International Airport is just 25 km from the villa and usually takes 30 minutes by car.
More information for Things to do
The team at Villa Borimas is happy to share their knowledge of Phuket with you, they can offer insights into the local culture, restaurants and attractions. Get in touch with the Elite Concierge by sending an email to concierge@elitehavens.com. They can help organise fun activities and cultural experiences, often tailor-made for you. The concierge can also assist with organising transport, bookings, and a lot more.
For inspiration, here are some activities and places to visit within easy reach of Villa Borimas:
Sail the warm waters of the Andaman Sea aboard a private luxury yacht. Swim and snorkel amongst the stunning scenes at Phang Nga Bay, Raya islands, Similan Islands, and Koh Phi Phi.
Spend a leisurely afternoon listening to chilled-out beats at Catch Beach Club or Café del Mar, some of Phuket's most glamorous beach clubs.
Have some water fun by trying stand-up paddleboarding, windsurfing, surfing and sea kayaking. Or explore the fascinating underwater world on a scuba diving or a snorkelling day trip.
Spend the morning playing golf at one of the championship courses, Laguna Phuket Golf Club, Blue Canyon, and Mission Hills are all nearby.
Get a massage in your villa or request the concierge to organise a blissful beach massage for you.
Spend quality time with friends and family enjoying a five-star Sunday brunch at one of the many venues nearby, with live music and free-flow wine.
Take a cultural tour around Phuket Old Town and learn about its rich history before pausing to taste some authentic island cuisine.
Get your glad rags on and head to Patong for a night of clubbing and bar hopping. Shop in the street markets, check out Soi Bangla's walking street, and watch the sunset from a stylish rooftop bar.
Support ethical tourism by visiting the Phuket Elephant Sanctuary or the Gibbon Rehabilitation Centre. Set in the tropical jungle and rolling hillsides, it's a wonderful way to watch these beautiful animals in their natural habitat.
Take a stroll around the streets of Surin and discover boutiques and antiques at The Plaza Surin, Paul Ropp, and take a peek at the boutiques inside Twinpalms and Amanpuri resorts. Or take a short trip and indulge in some retail therapy at Central Floresta and Jung Ceylon shopping centres.
LEAVE THE PLANNING TO US
Shake off the stress of holiday planning. Let the Elite Concierge take care of all your bookings and arrangements, from transport, tours and restaurant reservations, to any special requests for your arrival. We're here to make your holiday experience extraordinary.
Quick facts
Location
Villa Borimas, Surin Heights Estate, Surin Beach, Phuket, Thailand.
Capacity
8 people (4 ensuite bedrooms with king-size beds).
Living areas
Indoor living area; dining for 8; modern kitchen with a breakfast bar; relaxation room; furnished pool terrace; shaded pergola; barbecue.
Pool
10m x 4m x 1.35m; infinity pool with a sea view.
Staff
Villa manager; chef, housekeeping and service team. Additional professionals such as a nanny/babysitter, masseuse or driver are available upon request at extra charge.
Dining
The villa chef is well-versed in a variety of dishes with emphasis on Thai cuisine. A suggestion menu of western, Asian, vegetarian and children's dishes is available, which can be customised to suit dietary preferences and restrictions. Grocery cost is charged at market price plus 20% handling fee.
Communication
WiFi broadband internet access throughout.
Entertainment
Smart TV, indoor/outdoor sound system.
Spa
Massages and a range of spa treatments can be arranged by the Elite Concierge and enjoyed at various locations in and around the villa.
Transport
Airport transfers, car hire, taxi pick-ups and sightseeing tours can easily be arranged with the help of the Elite Concierge (additional cost).
Additional facilities
Barbecue; safety deposit box.
Property area
484 sqm (land).
The layout
Indoor living
Two sea-facing levels, accessed by an outside staircase
Floor-to-ceiling concertina doors allow for an indoor/outdoor living experience
Spacious modern living area comfortably furnished for relaxing and entertaining
Dining for 8 guests, and a fully equipped kitchen with a breakfast bar
Relaxation room
Outdoor living
10-metre infinity pool with a sea view terrace, furnished with 4 sun loungers
Contemporary shaded pergola
Tropical gardens
Private shared balcony for the second level bedrooms
Plunge pool with waterfall
Furnished moon deck with barbeque facilities
The rooms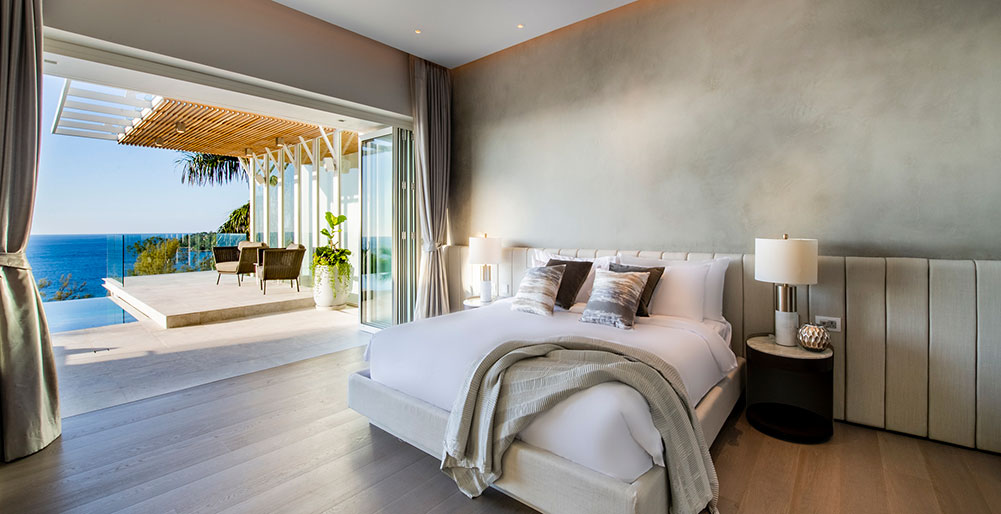 Master bedroom
Situated on the first level of the villa
King-size bed with stylish, upholstered headboard
Stunning sea views with floor-to-ceiling concertina doors that open up to the pool terrace
Smart TV
Separate dressing area with closets
Ensuite bathroom with rain shower, double vanity, and a garden soak tub
Guest bedroom 1
Situated on the first level of the villa
King-size bed
Striking sea and garden views with floor-to-ceiling doors that open up to the pool terrace
Smart TV
Dressing alcove with closet space
Ensuite bathroom with rain shower and single vanity
Private plunge pool
Guest bedrooms 2 & 3
Situated on the second level
King-size bed
Floor-to-ceiling concertina doors that open up to a shared balcony with sea views
Smart TV
Dressing table and closets
Modern open-style bathrooms, only slightly partitioned from the room, very European-modernist
Rain shower and single vanity
Dining
Enjoy authentic and delicious Thai dishes prepared by your own personal chef while staying at Villa Borimas. The villa has a tempting suggestion menu for you to choose from. If you have any special dietary requirements or prefer your kids' meals to be made a certain way (we all know how particular they can be), just discuss it with the chef, who will be more than happy to adapt the menu to your preferences.
Thai cuisine is a treasure trove of delicacies that play a harmonious symphony on your palate. Try local dishes during your villa holiday, such as Pad Krapow, wherein meat is flash-fried with holy basil and doused in a generous amount of chilli and garlic. Massaman Gai is a creamy slow-cooked red curry with fresh coconut milk, roasted peanuts and chicken, while the popular Pad Thai, a stir-fried rice noodle dish cooked in a very hot wok with chilli, garlic, tofu and eggs, served up with shrimp or chicken, is favoured by many.
If you would like to enjoy meals in the villa, just let the Villa Manager know, so it can be prepared in advance. Ideally, a day's notice is required to allow enough time to buy groceries and prepare meals.
Provisions for in-villa meals will be purchased by the chef and charged to guests at cost plus a 20% handling fee. You may supply the staff with a 'float' to cover grocery shopping, and receipts will be provided to you at the end of your stay.
View a sample menu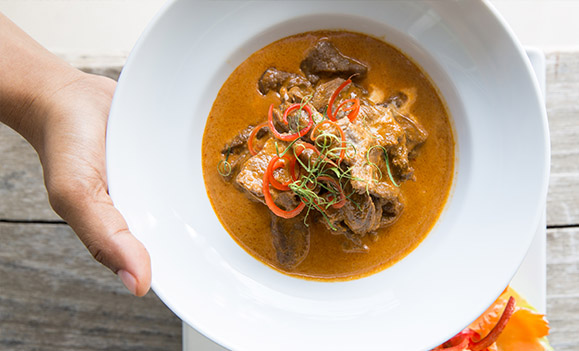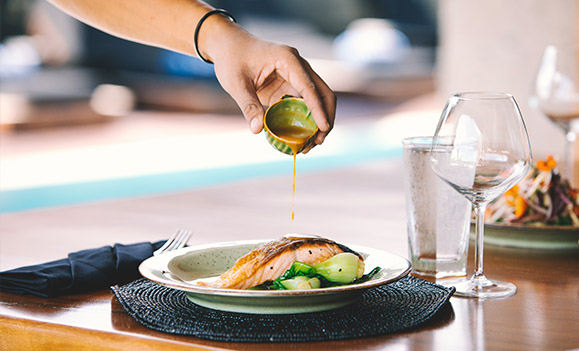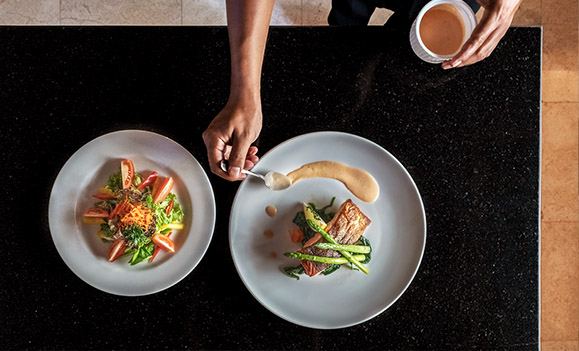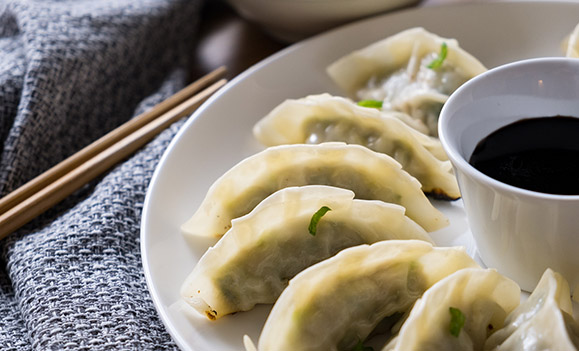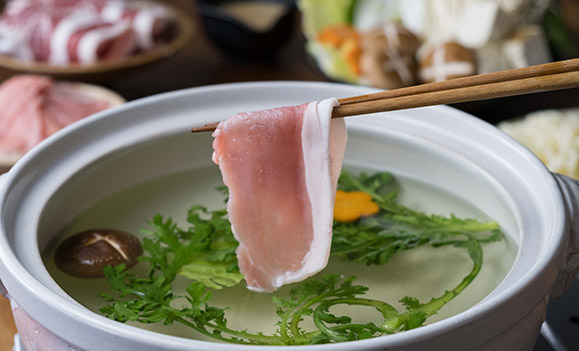 Reviews
Hello! Our 4days 3nights vacation here at Villa Borimas was very well spent! We had a lovely view every day and night and scrumptious food served at the table every morning. The staff were all very helpful and kind and we truly enjoyed our stay!!
15-Jun-2022 - 18-Jun-2022
BRYAN L
Singapore
Great place, and everything is great. Love the design of the villa, the pool and the great view to the sea. Myself and everyone in the group enjoyed the stay. We are planning to come again. Thank you to everyone made our stay very enjoyable. The welcoming was nice, the food, the service. Loved to sit by the pool and watch sunset, the sky, the trees, the sound of the waves. See you
... more
05-Jun-2022 - 10-Jun-2022
Abrar A
United Arab Emirates
We had a great time at Borimas, was fantastic to call it our home away from home for a week. We have been awaiting see you soon.
01-Apr-2022 - 09-Apr-2022
Hector C
Spain
Ciao! Thank you so much guys! Everything was amazing and we are looking forward for next time!
18-Mar-2022 - 21-Mar-2022
Stefano M
United Kingdom
What a magical place with the most wonderful service! Stunning sunset views, delicious food and friendly staff made this vacation one to remember and cherish forever. Thank you for making our honeymoon so special.
06-Feb-2022 - 27-Feb-2022
Veronique D
Canada
What a stunning trip. Perfect weathers, the best sunsets and the view of the Aman NYE fireworks incredible. But all of this pales into insignificance, when compared to the service, food and company of TAK+Aey. Worldclass cooking with a constant smile. Every dish perfect. We also highly recommend Sally_Supansa on instagram for those wishing to work all that food off. She was an exceptional
... more
30-Dec-2021 - 06-Jan-2022
Jonathan O
United Kingdom
We arrived at the beautiful Villa Borimas from our dark and cold homeland, Finland. The stay here have been all that we ever wanted from a special vacation. The villa is light and airy, very nice and fresh interior. The sun treated us very well, the scenery is breathtaking. Villa Borimas staff was more than excellent. Treated us very well. We probably gained weight with all the fantastic
... more
22-Dec-2021 - 30-Dec-2021
Belinda E
Sweden
We had a wonderful vacation. The villa team was very nice to us and a big help. Looking forward to coming back. The food was excellent. We enjoyed every breakfast and BBQ. Rafael and Friends.
23-Nov-2021 - 30-Nov-2021
Rafael B
Germany
We had a lovely stay. Thank you very much for your service and care during our vacation. The staff was very nice and helpful. We are looking forward to coming back soon. Stay safe! Naam & The Family:)
28-Oct-2021 - 30-Oct-2021
Jariya S
Thailand
We had a wonderful stay at Villa Borimas. The service from Tak, Ae and the team was faultless and the food was delicious! Beautiful villa and we leave with wonderful memories and will especially miss the sunsets! Lauren Paton, October 2021.
14-Oct-2021 - 17-Oct-2021
Lauren P
Philippines
Excellent service, especially by P'Tak. Nice view, amazing sunsets. A real holiday home away from home. Don't miss out the 3rd floor balcony area for panoramic sea views. The villa is clean, well maintained and overall great value. We were a group of friends from Bangkok, Taiwan, Singapore and USA.
01-Oct-2021 - 04-Oct-2021
Khun Benz B
Thailand
It was such a memorable experience here at Villa Borimas. Excellent service and great food. The staff members were very friendly and sweet. Manager was also very helpful and sweet. Beautiful villa and location. I'm very glad I spent my birthday here with my partner. Thank you so much.
20-Jun-2021 - 22-Jun-2021
Rebecca C
Thailand
The vibe and view of the villa are excellent. The Villa Manager pays attention to every detail. The chef (lady cook) cooked very delicious food. We stayed in the villa for 3 days, mostly eating our meals in the villa itself. When we go back to our country, we will miss the delicious food that she cooks. Next time we come to Phuket, we will surely come back and stay here.
02-Jun-2021 - 05-Jun-2021
Ting A
Taiwan
Need more inspiration?
We're at your service