Tucked modestly between the east coast tourist towns of Sanur and Candidasa, lies an area of outstanding natural beauty that many fondly refer to as the 'real Bali'. Collectively known as Ketewel, it includes several traditional fishing villages which are considered the cultural birthplace of Bali's famous Legong dance. A mere 40-minute drive from the airport, Ketewel attracts families and visitors who prefer its rural tranquillity over the hubbub of nearby beach towns.

Along with gorgeous terraced rice fields, endless tobacco plantations, and exotic banana groves, Ketewel is blessed with spellbinding views that extend south towards Sanur and Nusa Dua, across the ocean to the islands of Lembongan, Ceningan and Penida, and inland towards the mountains of east Bali, including the sacred Mount Agung.

The stunning beachfront and rural locations of our Ketewel luxury villas, along with their sumptuous infinity pools and lush tropical gardens, provide the perfect setting for living the Balinese dream. Socialise in stylishly designed living areas and relax in elegant ensuite bedrooms, while a full contingent of professional staff looks after you with warmth and a friendly demeanour.

The easiest way to explore Ketewel is by walking or cycling along the many lanes and rural paddy walkways, and the dramatic, black-volcanic-sand coastline is great for surfing, fishing and beachcombing. Sukawati nearby is famous for its arts and crafts market and a spectacular hidden canyon, while the Bali Zoo and the Bali Bird Park are a mere 15-minute drive away and offer wonderful day excursions for the entire family.

While there are several local 'warung' (eateries) to choose from, you'll find a great variety of restaurants and cafés just down the road in Sanur – a popular and laid-back beach town twenty minutes away.

With their idyllic setting and elegant architecture, our luxury villas in Ketewel represent tropical living at its very best. They are the perfect choice for guests who are looking for an authentic Bali experience, within easy reach of other beach towns and Bali's cultural centre.
Read more
---
Need more inspiration?
We're at your service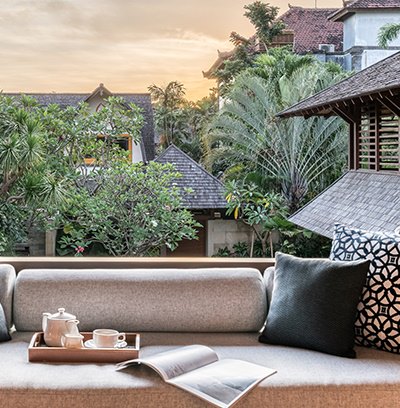 Read our reviews
See what our guests have to say about their stays
Read our reviews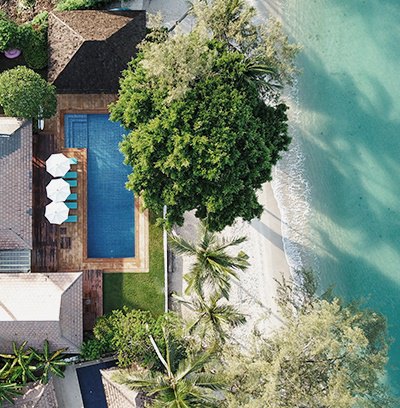 Our Signature Collection
Our Signature villa and chalets offer enhanced luxury at every level. Each tiny detail is taken care of, and small personal touches are sure to delight such as bespoke activities or fine dining with panoramic views.
See our signature collection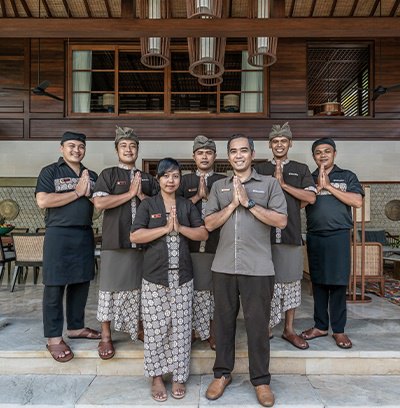 Contact us
Our Villa Specialists know each property inside out and would love to assist you in finding your ideal holiday home.
Start live chat