The Ylang Ylang
The villa you chose is no longer available for rental from us but we have a portfolio of Elite Havens in various locations around South East Asia for you to choose from. Alternatively feel free to send us an enquiry and it'll be our pleasure to help you find the perfect villa for your next holiday.
4 - 6 Bedrooms
12 Adults
Nestled between coconut trees and the volcanic basalt sands of Ketewel, Sanur on Bali's southeast coast, the six-bedroom The Ylang Ylang residence oozes luxury and glamour. The Ylang Ylang's lifestyle mantra is 'passionate serenity' – a concept that abounds throughout with interiors revealing exquisite tastes and sophisticated facilities for discerning guests, including a 16-metre pool and home-theatre. The secluded beachfront setting overlooking the Badung Strait offer a retreat of absolute calm and well-being.
Contemporary Asian in design and lavishly appointed, the architectural grandeur of this six-bedroom property emphasises majestic dimensions to create an atmosphere of serenity and refinement. And, with its idyllic scenery of verdant rice fields and coconut groves, this beachfront property resting on landscaped gardens and facing the Indian Ocean's crashing surf is quite simply a spectacular sight.
At The Ylang Ylang, the pursuit of relaxation is a serious business with a top-notch theatre room and a series of intimate, luxurious outdoor spaces, while gastronomic pursuits are more than satisfied by the kitchen, which produces fine dining par excellence.
This beautiful villa has been lovingly designed and furnished by its owner with hints of Versace and European sophistication and it's no wonder as guests have included international celebrities and royalty, discreetly served by the experienced yet charming villa staff.

Villa Ylang Ylang is much more than a luxury beachside residence, with yoga and spa treatments, health-conscious food and calming chill-out zones – it's a retreat of majestic beauty and food for the soul.
Read more
This haven includes
Unique features

Absolute Beach Front

Rice Field or River View

Media/Games Room

Private Spa

Event Facilities
Location
The Ylang Ylang rests in the quiet coastal village of Saba in an area collectively known as Ketewel within Bali's eastern Gianyar Regency. This eastern coastal region is an exceptional part of the island - naturally beautiful, unspoilt and packed with cultural and scenic attractions. Saba is the quintessential Balinese village, distinctive with its stretches of emerald rice fields and coconut groves, dotted with a harmonious mix of unobtrusive expat residences and local dwellings.
The Ylang Ylang's gardens stretch down to Saba Beach, with a reminder of Bali being a volcanic island, as its sands are shimmering black. The deserted stretch of beach offers unobstructed panoramas with stunning views across the Badung Strait and Nusa Penida, one of Bali's smaller sister islands. And on a clear day, the silhouette of towering volcano, Mount Agung, is visible in the distance. Sunrises are a spectacular treat here, especially over Nusa Penida's limestone cliffs.
A tidal river flows some of the time between the beach and villa. For half of the year, you can just stroll down to the beach directly. As Peanut River alters its course with every changing season, the other half of the year requires crossing the river by way of a small boat provided by the villa to access the beach.
With strong currents directly in front, it's safer to swim in a protected bay area just five minutes westwards (or head south to the calm waters of nearby Sanur). The famous surf spot Keramas, also known for the famed Komune beach club is only five minutes away, one of Bali's top surf spots with the rare option of night surfing. The offshore reef here is renowned for its surf breaks, and there's excellent surfing to be had ten minutes in either direction of the villa: nearby Mascheti Beach has world-class surf breaks and hosts international surfing tournaments.
Saba is famous for its traditional Gamalan music, with some of the finest Legong dancers on the island hailing from here. Private dance performances at the villa can be arranged on request. Balinese Hindu purification ceremonies are held beside the sea at nearby sacred Pura Segara sea temple; the main temple stands at the entrance to the road leading to The Ylang Ylang, where prayer blessings are performed daily.
More information for Things to do
The villa manager will typically have a wealth of information about nearby places of interest and will help arrange transport and make any bookings required. Do also ask the staff about the local area. Invariably some of them will live nearby and will be able to give an interesting insight into some of the fascinating aspects of Bali life.

In the meantime, here is a taste of the many and varied activities on offer within reach of the villa.
If you've always dreamt of galloping along the beach at sunset, now's your chance. Saba Bay stables, located in Saba village, can arrange horse riding trails along the black sands and crashing waves of Saba Beach, passing bamboo and alang-alang plantations, local temples – even the villa itself!
You're just 20 minutes' drive from the historical village of Sanur, Bali's original tourist enclave. Its lovely broad expanse of golden sands sheltered by a reef makes this for the perfect spot for safe swimming. Make the most of the diverse array of water sports available and some excellent eating places along the five-kilometre seafront promenade.
Don't miss a trip up to Bali's cultural and artistic hub, Ubud, a 25-minute scenic drive. This is the best place to catch traditional Balinese dance performances – especially at the town's Royal Palace, magically illuminated at night. Ubud has also recently evolved as an upmarket destination, boasting cutting-edge restaurants like Mozaic and world-class spas such as award-winning COMO Shambhala.
You can purchase plenty of arts, crafts and souvenirs in Ubud, but why not get them at source, at Ubud's outlying traditional artisan villages? There's wider options at great value to be found at Celuk, famous for silverware, Batubulan for stone carvings, Mas for wood carvings and Sukawati, for its arts and crafts market – all just 10 to 20-minutes drive away.
Just off the mainland are the islands of Nusa Lembongan and Nusa Penida – both famous for their scuba diving and snorkeling, with excellent dive sites and rich marine life. Boat trips from Sanur or Padangbai can easily be arranged. Further along the east coast, Amed and Tulamben offer isolated reefs – the latter, also has shipwreck diving.
Plenty of family attractions in the area include Bali Safari & Marine Park, just five minutes away, home to hundreds of animals, with elephant back safari and marine park. Alternatively, just up the coast in Amuk Bay, marvel at stunning marine life and coral reefs without getting your feet wet, with Odyssey Submarine Adventure.
The island's world-famous Bali Spirit Festival of Dance, Music and Yoga is actually hosted only ten minutes from the villa, at Batuan. This annual celebration attracts thousands from around the globe, plus celebrated musicians, yogis and dancers. At other times, yoga devotees can book private yoga classes at the villa, or head to Ubud's renowned Yoga Barn.
Fashionistas and shop-a-holics should drive over to the west coast – around 45 minutes away – where you'll find Bali's most cosmopolitan enclave, Seminyak. Here, indulge in globally-inspired gourmet restaurants, stylish boutiques and hipper-than-thou bars on Seminyak beachfront.
For a day of culture and dramatic landscapes elsewhere, drive north to the mountain town of Bedugul. From here, explore three volcanic lakes, including Bratan, with its photogenic and stunningly positioned Pura Ulun Danu – one of Bali's most sacred temples.
LEAVE THE PLANNING TO US
Shake off the stress of holiday planning. Let the Elite Concierge take care of all your bookings and arrangements, from transport, tours and restaurant reservations, to any special requests for your arrival. We're here to make your holiday experience extraordinary.
Quick facts
Location
Saba Village, Ketewel, south-east Bali, Indonesia.
Capacity
12 guests (6 bedrooms: 2 master suites with king beds; 2 queen-bedded suites; 2 twin-bedded suites convertible to Kings) plus 2 baby cots. Extra beds are available on request at additional cost.
Living Areas
Two-storey main pavilion with living–dining area; fully equipped kitchen; movie studio theatre; upper gallery with spa and massage deck plus meditation deck; 2 garden balés.
Pool
Main pool: 16m x 5m. 1m-1.5m depth. 2 plunge pools: 3m x 3m.
Staff
Full-time manager; senior housekeeper–butler; maintenance man–butler; chef; kitchen assistant; junior housekeeper; gardener; security guards. Additional staff (e.g. spa therapists and babysitters) available on request for an extra charge.

Dining
Accomplished chef, experienced in fine dining and entertaining, with a wide repertoire of international and Asian dishes from healthy to decadent. A suggestion menu of western, Asian, vegetarian and children's dishes. Requests accommodated (including special diets). Grocery cost is charged 20% handling fee which is subject to service and tax at the prevailing rate.
Communication
Complimentary WiFi throughout; computer and printer; complimentary local calls + in-house telephone system (room to room); IDD calls on request (extra cost).
Entertainment
Satellite TVs and DVD players in master suites and theatre room; extensive DVD library; CD players in bedrooms and theatre room; iPod dock in bedrooms; board games; book library.
Events
Weddings and special events for up to 70 people standing (50 people sitting) can be arranged with prior notice.
For families
The Ylang Ylang is well equipped for families. Facilities include a baby cot, inflatable pool toys and a high-chair.
Transportation
Car and driver available for 8 hours at a special rate of USD35++/day (excludes petrol)
Additional facilities
Secure parking for six cars; hairdryers and mini-safes in bedrooms; wine cooler; 3 coffee machines; customized bathroom toiletries; barbecue.
Property Area
2,100sqm (land area); 1,100sqm (villa).
The layout
Indoor Living
Two-story main pavilion with 11m high atrium featuring an open-sided living and dining area with various spaces for relaxation
Formal dining area accommodating 12-14 people
Separate, fully-equipped kitchen
Air-conditioned theatre room equipped with satellite TV, DVD and wall-projected movie screen, large sofas and well-equipped office
Mezzanine-style gallery provides and two intimate dining space and a centrally-positioned balcony with bi-fold glass doors
Outdoor Living
16m salt-water swimming pool central to the villa's expansive manicured lawn area
Large stone pool deck furnished with multi-functional sun bed and umbrellas
Timber sundeck located towards the river with sun loungers and umbrellas
Two traditional bales at either end of the property
The rooms
King Bedrooms
Two luxurious master suites face each other across the pool and furnished with king-sized, contemporary four-poster bed, vanity and couch
Outdoor furnished terrace with private plunge pool
Lavish ensuite bathroom featuring large sunken-baths, room-size walk-in shower, his n' hers washbasins and small courtyard
Satellite TV and DVD player
Air-conditioned
Queen Bedrooms
Two queen-rooms furnished with queen-sized, four-poster beds
Wood and glass sliding doors leading to chic ensuite bathrooms featuring mini-sunken-tubs that double a showers (massage shower)
Air-conditioned
Junior Bedrooms
Two twin rooms which are accessed via internal sliding doors from each of the queen guestrooms – ideal for families with children
Twin bed configuration with mosquito netting (in one room)
Ensuites with showers
Air-conditioned
Dining
With Villa Ylang Ylang's secluded location, the Villa's chef is pivotal to guest enjoyment. Fortunately, the Resident Chef is extremely talented; not only can she produce gourmet local specialties, Asian, European and fusion dishes, but on a fine-dining level you'd expect to find in an up market hotel.
Mealtimes here are an occasion; staff are well-versed in hosting guests ranging from families to VIPs, from buffets to elaborate sit-down dinners. In addition the villa's multiple dining areas provide numerous possibilities, from poolside barbecues to three-course formal dinners at an exquisitely-set table.
Emphasis is on delicious, freshly-made and healthy food and the Chef can accommodate special diets such as Detox and South Beach, as well as other dietary requests. Even the beverages are discerning, with three coffee makers, 40 varieties of teas, a superb selection of fine wines and cosmopolitan cocktails.
The kitchen can provide breakfast, lunch and dinner. Extensive suggestion menus are available, including vegetarian and children's, but if alternative options are required, the chef and assistant are flexible and more than happy to discuss. Guests are requested to order at least one day in advance so that staff can provision and prepare in good time.
While the villa has large food preparation areas and is highly capable, it cannot operate on the same basis as a restaurant, accepting individual orders for every guest. It is appreciated if groups select the same dish or order shared dishes.
Groceries and beverages are charged at cost price plus 20%++ handling fee. Guests are requested to provide cash in advance; staff will then purchase the goods and keep receipts for reference. Costs are tallied up at the end of the stay, but can be checked on a day-to-day basis if preferred.
View a sample menu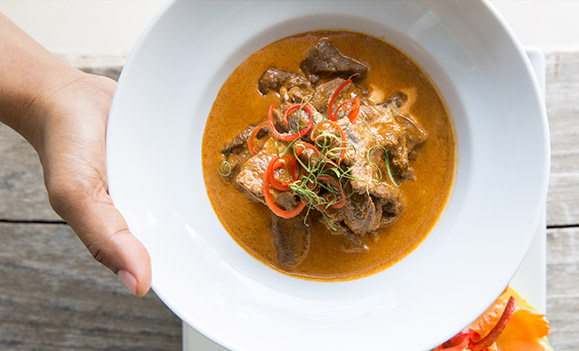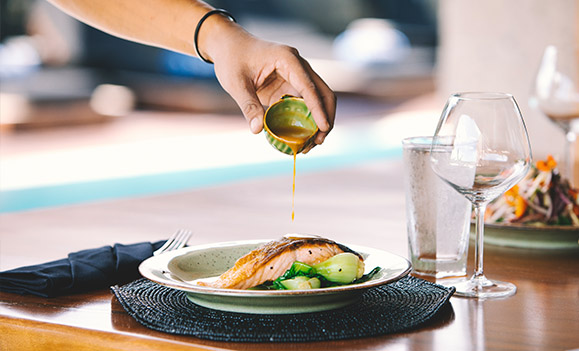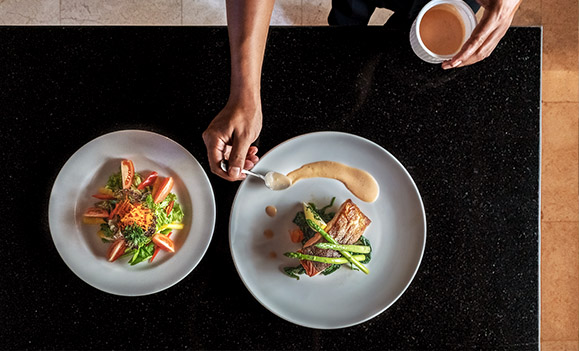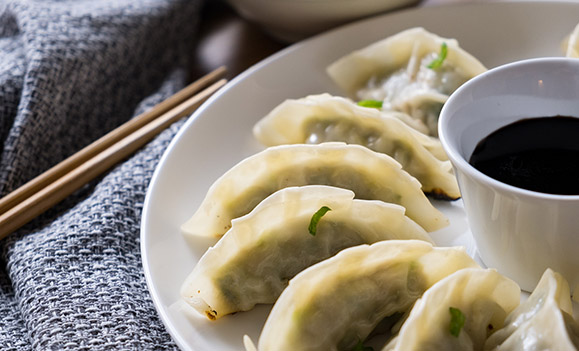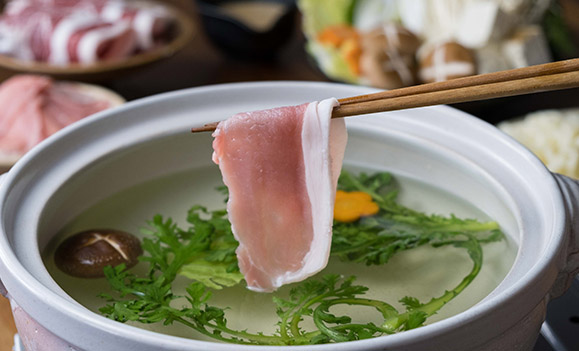 Reviews
Couldn't fault anything and absolutely perfect. The staff are amazing.
13-Sep-2022 - 16-Sep-2022
James and Y
United Kingdom
The staff was excellent and the service was wonderful. l would recommend to everyone l know about this place. Thank you.
03-Sep-2022 - 07-Sep-2022
Lisa H
Australia
We all loved our stay and we will look forward to returning for a family holiday in 2023. Thank you all for the wonderful time we had t Villa Ylang Ylang.
05-Aug-2022 - 15-Aug-2022
Andrew P
United Arab Emirates
We are very happy to stay here in the villa, Everything was perfect an the staff very kind and supportive.
29-Jul-2022 - 05-Aug-2022
Juliane A
United States
Thank you for lovely stay. Good food and friendly staff.
01-Dec-2019 - 06-Dec-2019
Djinefa A
United States
We enjoyed our stay - the location was beautiful, the staff amazing but most importantly, the wedding ceremony went well. Overall we were very happy with our experience at Ylang Ylang.
02-Sep-2019 - 05-Sep-2019
Christian K
Japan
Our stay was beyond wonderful - the villa, the services,the glorious food and the friendly staff, all of it was magnificent. The food was better than any of the restaurants we ate out at. The chef was not only talented but she was a wonderful manager - nothing was a problem for her(or us). Thank you.
07-Aug-2019 - 17-Aug-2019
Shaun D
New Zealand
Best cook ever. Thanks very much Kadek.
27-Jul-2019 - 31-Jul-2019
Mark B
Switzerland
We were exceptionally impressed with the quality, expertise of the food - particularly with the efforts of Kadek the chef. The staff were very attentive and made us feel most welcome.
15-Jul-2019 - 20-Jul-2019
Leslie D
Australia
Excellent! Awesome stay and food. What an experience, thank you all very much.
24-Jun-2019 - 05-Jul-2019
Herman O
South Africa
Very friendly and accommodating staff. Service was good throughout the day - especially with food and drinks. Excellent vanilla milk shakes! Good arrangement with the spa /massages - enjoyable and easy to book.
06-Jun-2019 - 11-Jun-2019
Malini T
Malaysia
Best accommodation,Have enjoyed every minute, thank you.
04-May-2019 - 16-May-2019
Rene M
Austria
Thank you for making our stay with you in Bali so wonderful and memorable.You provide exceptionally attentive,respectful and discreet service.The beauty of the villa and its setting was only exceeded by your commitment to making our visit so thoroughly enjoyable.The meal were of professional quality and you were very accommodating to our requests.You are great ambassadors for Balinese culture
... more
28-Apr-2019 - 03-May-2019
Gregoire R
Singapore
A perfect stay.
09-Apr-2019 - 18-Apr-2019
Andrew H
United Kingdom
Thank you for everyone. The staff are all amazing and the location superb.
01-Mar-2019 - 05-Mar-2019
Sharon F
Singapore
We would like to thank you and the staff for giving us such a lovely time here at the Ylang Ylang villa. We hope to see you again.
29-Dec-2018 - 05-Jan-2019
Mr. J
Indonesia
Thank you so much for your hospitality and amazing service during our stay. We will definitely miss seeing everyone. Zack will miss the attention for sure. Hopeful we will be back soon and Zack will be busy running around by then. Take care and see you all again soon.
13-Oct-2018 - 20-Oct-2018
Ming W
Australia
Our stay was first class,we had a wonderful experience.
08-Oct-2018 - 12-Oct-2018
Amanda A
Australia
We want to say many thanks for your hospitality and your kindness. We spent an awesome holiday in Bali because of you, in this villa which is fantastic. We will remember it forever. Thank you for sharing a bit of you culture such as the little flowers and the Balinese dance. Further more, many thanks for the daily smiles - we appreciate it a lot. You cook very well too..excellence! Thank you
... more
24-Sep-2018 - 01-Oct-2018
Gregory M
France
Nice staff, especially Kadek - very professional.
13-Aug-2018 - 20-Aug-2018
Danielle V
United Kingdom
Everything was amazing .Thank you very much.
20-Jun-2018 - 26-Jun-2018
Danielle V
United Kingdom
Amazing stay, thank you to all staff.
17-Jun-2018 - 20-Jun-2018
Adjeng A
Indonesia
Thank you to all the staff, very good food and we will be back.
13-Jun-2018 - 15-Jun-2018
Reginald C
Singapore
We had the most amazing time, the villa was beautiful and the staff were absolutely fantastic. ALL of them they looked after us in every way - the food outstanding and the villa was always clean. We would give all the staff 10/10 they were even amazing with the babies. It was better than a 5* hotel and we will recommend it to all our friends - the driver and the massage people were also fantastic.
04-Jan-2018 - 15-Jan-2018
Danielle V
United Kingdom
Fantastic stay, Thank you to all staff.
18-Sep-2017 - 20-Sep-2017
Luke G
Singapore
We love our stay at Ylang Ylang, and the people especially the staff, Dewa and Kadek. I enjoyed so much the swimming pool and the beach was amazing. Thank you very much.
02-Sep-2017 - 08-Sep-2017
Danielle V
United Kingdom
Dewa and the team did an excellent job in servicing us every day. Excellence facilities and service.
29-Aug-2017 - 02-Sep-2017
Ashok P
Singapore
We thoroughly enjoyed our stay here. Absolutely fantastic.
17-Aug-2017 - 27-Aug-2017
Ndumiso M
Australia
Everything is great, fabulous stay. Surely come again. Thank you.
20-Jun-2017 - 22-Jun-2017
Manish G
Indonesia
A magical place on the beach in Bali. Our fourth trip to Bali was the best simply because we stayed at this fabulous vacation villa. Arriving with two other couples we found ourselves in a magical spot with a staff that responded quickly to every request. Manager Dewa made every effort to make our stay memorable and he succeeded in every way. The guys planned a surprise ceremony to renew
... more
01-Oct-2016 - 08-Oct-2016
Kevin P
China
Everything was excellent ! The food, the staff, and the service. Thank you very much !! We will come back...
10-Aug-2016 - 15-Aug-2016
Mr. Xingquan Y
China
We have returned from Bali and had a wonderful time. Dewa and the staff did a fantastic job. The food was excellent too. Thank you so much!!
08-Jun-2016 - 12-Jun-2016
Joy M
Singapore
Everything is excellent thank you very much.
21-Apr-2016 - 23-Apr-2016
Tria S
Indonesia
We had an absolutely wonderful time. The food was AMAZING and the staff were so friendly, happy and caring. We can't not recommend The Ylang Ylang enough. What a wonderful, relaxing holiday escape.Thank you to all the lovely staff.
04-Apr-2016 - 15-Apr-2016
Amanda F
Australia
We all enjoyed a relaxing stay at The Ylang Ylang. The staff were excellent. especially Kadek, she cooks like we were at home.
02-Nov-2015 - 12-Nov-2015
Irma L
Indonesia
Tempat yang menakjubkan! Villa yang indah, dengan kamar yang bagus, kolam renang yang bagus dan layanan yang sangat baik. Berharap untuk pergi kembali ke sana lagi, setidaknya sekali dalam hidup saya! Tenang, damai, indah dan sangat bersih. Saya merekomendasikan tempat ini. Cocok untuk keluarga, pasangan dan single, bahkan untuk orang yang mencari tempat spiritual di bali.
17-Oct-2015 - 24-Oct-2015
Paul H
Singapore
Great food! Staff very friendly and helpful.
27-Jul-2015 - 28-Jul-2015
Milda R
Philippines
Great stay, excellent staff. Tip Top!
12-Jul-2015 - 20-Jul-2015
Tina P
Austria
We enjoyed a relaxing stay at Ylang-Ylang. The staff were fantastic; nothing was too much trouble. The East Coast area offers an authentic Bali experience, with stunning scenery, away from the crowds. Highly recommended.
29-Jun-2015 - 30-Jun-2015
Kate A
Australia
All EXCELLENT. Thanks for everything!
11-Apr-2015 - 14-Apr-2015
Yenny L
Indonesia
Fantastic experience and superb service, thank you so much for a wonderful stay. We all loved it here and felt every detail was well looked after.
02-Apr-2015 - 07-Apr-2015
Rose R
Australia
The Villa and most of all the staff running the place, ...I.e everyone of them were simply magnificent. I'm already planning global corporate events along with many other trip back. Fantastic Staff and the food was simply excellent..!!!! I'll recommend ylang ylang to all my friends and family....Cheers.
06-Jun-2014 - 12-Jun-2014
Ravindran Krishnan
Singapore
In all the years I have been coming and staying in Bali. This has to be the best.The staff very always helpful and nothing was a bother. I had my daughters wedding there and all i can say is amazing.
03-May-2014 - 07-May-2014
Luisa McCluskey
Australia
We went on christmas holidays with 7 young chidren...it was almost perfect...the villa provide many diferent spaces to isolate and take some rest.the view and the beach ( very local and natural environment) are a daily entertainment... The staff is abolutely great...profesional, warm and flexible...nice people. Great holidays in a great place. Too much sculpture in the garden but it´s a
... more
22-Dec-2013 - 05-Jan-2014
Philippe L

The Ylang Ylang was absolutely amazing. We stayed there with all of our immediate family for our wedding and we were all over joyed with our stay. We became a bit spoiled where now I don't know if I can ever stay anywhere else! It was perfect. The grounds were breathtaking, the staff was more than attentive and kind, the rooms were so comfortable and the food was incredible! The pictures can
... more
08-May-2013 - 12-May-2013
Kailey Furniss
United States
Everything is perfect except the cleanness of pool. When we arrived, the pool was dirty. It took few days to clear the water by their automatic filtering system so that we could not swim for the first day. However, all staffs were so nice and they tried to do their best for making us comfortable. The whole villa is definitely beautiful and luxury better than the website images. All meals by
... more
28-Apr-2013 - 01-May-2013
Michiko K
Singapore
I did send an email to Adya to compliment on the sensational staff at the villa , not forgetting Harry the driver we had who showed and told us so much about Bali. Our stay was memorable beacuse of these wonderful people, caring and kind. The villa I would go back tomorrow to stay in . We all loved our time there and would recommend to all. It really was FANTASTIC in EVERY way.The food was
... more
20-Oct-2012 - 25-Oct-2012
Helen Chalmers
Australia
Our family loved staying at Villa Ylang Ylang. The food was outstanding, the staff was amazing (this was our second villa we stayed while in Bali so we could tell the difference) and the villa itself was gorgeous.
15-Oct-2012 - 19-Oct-2012
Michelle Law
United States
The villa was just perfect!! Its beautiful, clean, tidy, and very private. The staffs are nice and friendly also. I would love to stay there again for holiday.
13-Sep-2012 - 17-Sep-2012
AH
Japan
Ylang Ylang has it all. Great facilities, great staff and great location. We thoroughly enjoyed our stay at the villa and could not have asked for a more ideal setting for our wedding.
27-Jun-2012 - 30-Jun-2012
David Broughton
Australia
We loved our stay at the Ylang Ylang villa: contemporary design, beautiful swimming pool and amazing view. It was just great. Not to forget the very friendly and professional staff (including an amazing cook !! )
26-Oct-2011 - 30-Oct-2011
RM
Switzerland
The staff at the villa, especially Wayan and the kitchen staff, were very lovely and helpful. Service from them was excellent - they were always on standby and always took the initiative to ask if we needed anything.

The chef's cooking was EXCELLENT! We asked for traditional balinese/ Indonesian food, and for it to be extra spicy, and we weren't disappointed! Absolutely fantastic, and
... more
30-Sep-2011 - 03-Oct-2011
YJ
Singapore
Need more inspiration?
We're at your service