Bayu Gita Residence
The villa you chose is no longer available for rental from us but we have a portfolio of Elite Havens in various locations around South East Asia for you to choose from. Alternatively feel free to send us an enquiry and it'll be our pleasure to help you find the perfect villa for your next holiday.
3 Bedrooms
6 Adults
Located in the tranquil fishing village of Ketewel on Bali's south-east coast, where coconut groves meet the Indian Ocean and a traditional way of life prevails, Bayu Gita Residence provides the perfect holiday getaway. Less than 100 metres from the gleaming black sands of Pabean Beach, this stylish, contemporary villa has been designed with an eye for Balinese aesthetics, keen attention to detail, and supreme comfort in mind. Spread over two floors, the villa is encircled in fold-back glass doors that can be flung open to enjoy the fresh sea breeze. Luxurious soft furnishings include richly woven textiles, rustling drapes and silky mosquito nets, while tropical outdoor living comes with an 11-metre swimming pool, patio dining, and garden gazebo with jacuzzi.
The use of natural building materials, from darkly hued latticed timber to creamy sandstone, creates a discernable warmth which, combined with the villa's relaxed ambiance will make you feel at home from the moment you cross the threshold. With three bedrooms, including an upper-floor master suite with ocean views, Bayu Gita Residence is large enough to offer space and privacy for small groups and families, but is also intimate and secluded enough to be a romantic honeymoon hideaway. The friendly staff team includes an attentive butler, talented chef, a car and driver are also available at a special rate for exploring the seaside town of Sanur, the historic arts centre of Ubud, and action-packed Bali Marine Safari Park, are all in easy reach.
Providing a serene beach escape far from the crowds, Bayu Gita Residence can also be rented in conjunction with six-bedroomed, Bayu Gita Beach Front to accommodate a total of 18 people.
Read more
This haven includes
Unique features

Near the beach

Jacuzzi

Media/Games Room
Location
Villa Bayu Gita faces the dramatic black sands of Pabean Beach in the bucolic east-coast village of Ketewel. The area is blessed with spectacular views extending across the ocean towards the beaches of Sanur and Nusa Dua, the islands of Lembongan, Ceningan and Penida, and the mountains of east Bali, and is well known by surfers, who come here to enjoy breaks which are far less crowded than those of Kuta or Uluwatu.
The charming and laid-back seaside town of Sanur is a short drive (10km from the villa. Here you will find cafes, restaurants, beachside bars, calm
More information for Things to do
Bayu Gita's manager will have a wealth of information about nearby places of interest and will help arrange transport and make any bookings required. Do also ask the staff about the local area. Many of them live nearby and will be able to give an interesting insight into some of the fascinating aspects of Bali life.
In the meantime, here is a taste of the many and varied activities on offer within reach of the villas.
The stretch of beach between Sanur and Ketewel is well known as a surfer's heaven (especially in East Coast Season, which runs from November to May, when the winds turn offshore on this side of the island), but beginners should be aware of strong, swirling currents. Good breaks can be found in front of the Grand Bali and Sanur Beach Hotels.
Saba Bay Horse Riding has a special horse-riding track (suitable for beginners) on a beautiful black sandy beach overlooking the Indian Ocean and Nusa Penida Island.
There is a 9-hole golf course at the Bali Beach Hotel in Sanur, but golf enthusiasts might want to travel further afield to Bali Golf and Country Club in Nusa Dua for 18-hole courses.
Ubud and the villages in the surrounding area contain dozens of examples of beautiful Hindu Temples. Most temples are free to visit or ask for a small donation. Proper attire is required, although many temples will loan or rent a sarong for your visit. Pura Penataran Asih in nearby Pejeng is a charming temple containing the largest bronze kettle drum in the world. Pura Besakih on the slopes of Mount Agung is Bali's most sacred temple site. A complex of 23 temples can be explored on a day trip from Ubud.
If you are a bold and brave bargain hunter, a shopping spree at one of the Denpasar's markets within the heart of Bali's bustling provincial capital, is an exciting and rewarding experience.
The most exclusive

Bali trekking tour

promises breath-taking vistas and heart-warming encounters while supporting sustainable social change in the once-forgotten villages of Muntigunung. Elite Havens is a proud partner of Muntigunung Community Social Enterprise.
Other family attractions to enjoy in the area include the Bali Safari & Marine Park, the Bali Bird and Reptile Park.
An annual international kite festival takes place at Padang Galak beach (just north of Sanur) every July. Traditional Balinese giant kites up to ten metres in length are made and flown competitively by teams from different villages around Bali. Originally, these kites were intended to send a message to the Hindu Gods to create abundant crops and harvests.
About 7km north of Ketewel is the village of Sukawati, famous for its cheap local arts and crafts market although better quality goods can be found in Ubud (art), Celuk (silverware) and Mas (woodwork) all within an easy drive of the villa.
Covering 3.8 hectares of tropical parkland in Kuta,

Waterbom

Bali has 16 water slides (including The Climax with its 360 degree loop) to entertain the young and the young at heart. A great family day out, but go early to beat the crowds.


LEAVE THE PLANNING TO US
Shake off the stress of holiday planning. Let the Elite Concierge take care of all your bookings and arrangements, from transport, tours and restaurant reservations, to any special requests for your arrival. We're here to make your holiday experience extraordinary.
Quick facts
Location        
Pabean Beach, Ketewel village, Sanur, Bali, Indonesia.
Capacity
6 people (3 bedrooms: all with king-size beds)
Living areas
Indoor living and dining room; media room.
Pool
11m x 4m. 1.6m-1.75m depth.

Staff
Shared with Villa Bayu Gita: villa manager; private chef and cook; housekeeping; garden and pool maintenance; security and driver. Additional staff (babysitters, masseuses) available on request.
Dining
A suggestion menu of Western, Asian, vegetarian and children's dishes. Requests accommodated (including special diets). Grocery cost is charged 20% handling fee which is subject to service and tax at the prevailing rate.
Communication
WiFi internet access.
Entertainment
Satellite TV; DVD player; iPod dock.
For families
Bayu Gita Residence is exceptionally well-equipped for families. Facilities include: baby cot; highchair; DVDs; games and toys.
Spa
In-villa treatments selected from a comprehensive spa menu can be carried out by professional beauty therapists (extra cost applies).
Transport
Car and driver available for 8 hours at a special rate of USD45++/day (excluding petrol).
Additional facilities
Barbecue; diesel powered back-up generator; safety deposit box in each bedroom.
Property area
480sqm (villa); 667sqm (land).
The rooms
Master Bedroom
King-size bed
Ocean views
Walk-through dressing room
Air conditioning
Ensuite bathroom with shower and double vanity
Adjoining study
Guest Bedrooms 1 & 2
Queen-size beds
Air conditioning
Ensuite, semi open-air bathroom
Dining
Bayu Gita's chef and cook are at your service to prepare daily breakfast, lunch, snacks and dinner.
The villas offer an extensive suggestion menu of delicious home-style meals featuring Asian and international dishes to cater to all tastes, with an excellent selection of vegetarian and children's options. The chef is also more than happy to tailor meals to accommodate any special dietary requirements and a stay is not complete without sampling his pepes ikan (fish steamed in banana leaf), satay ayam (chicken satay on bamboo skewers) or pisang goreng (fried banana) with ice cream.
Groceries and beverages are charged at cost price plus 20%++ handling fee. Guests will be requested to provide grocery money in advance, and the staff will do the shopping and keep the receipts for reference. To make the most of the kitchen and give staff time to shop, it is a good idea to plan meals the evening before.
View a sample menu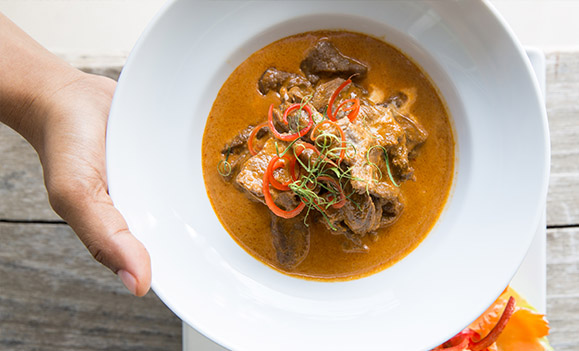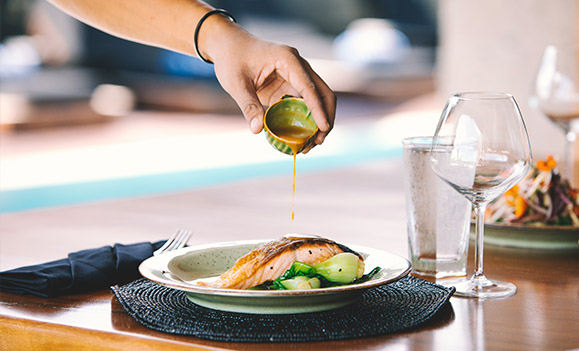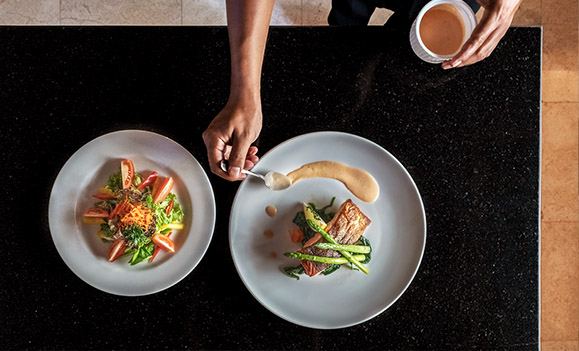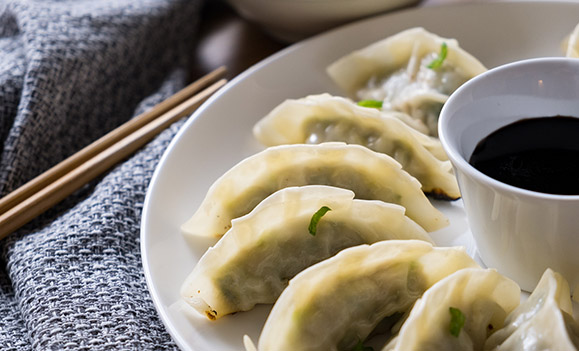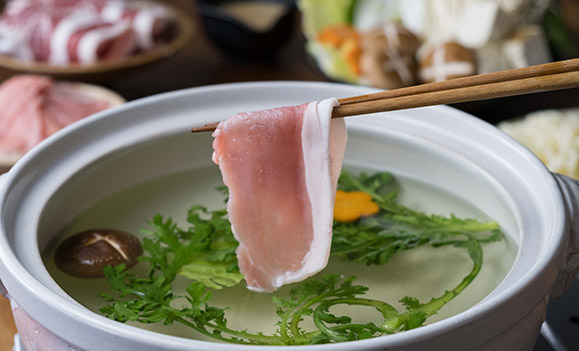 Reviews
Bayu Gita Team, thank you it was an absolute pleasure, we look forward to seeing you all again, hopefully god willing next year, Jhon and Sharon.
17-Sep-2023 - 20-Sep-2023
Zoe Y
Australia
Professional services will recommend strongly to anyone, the staff was extremely helpful and took care of all our needs.
19-Aug-2023 - 23-Aug-2023
Rafia S
United States
To all the staff at Bayu Gita, our family of 4, had fantastic time at the villa, thank you for taking care of us, paying attention to our needs and feeding us very well. Ben was particularly thrilled and grateful for the last minute fishing trip arrangement, it was always his dream to ride and fish in a local fishing boat. What amazing and relaxing holiday, we love it. Thank you once again.
08-Aug-2023 - 13-Aug-2023
Celine W
Singapore
What an amazing place and a wonderful experience, the staff here are exceptional always willing to help in any way possible always with smile on their face. Absolutely love it can't not wait to return one day. Terima kasih
03-Aug-2023 - 07-Aug-2023
Brian L
Australia
Thank you to all the staff for a fantastic holidays, always there for us with smile, the villa is beautiful and has everything you need. Nothing was too much trouble especially taking us out for day trips etc. We are all very sad to leave and will miss this wonderful place. Thank you so much.
05-Jun-2023 - 19-Jun-2023
Aaron W
United Kingdom
Beautiful, comfortable, relaxing with the lovely people
02-Jun-2023 - 05-Jun-2023
Stuart S
Australia
We had a great time in BayuGita, the staffs services were the best I have experienced so far in Bali (comparing it with 5-star hotels and other elite villas). I would like to mentioned Ayun, Dewa and Gede willingness to serve and friendliness. They would accommodate our needs and make sure we are comfortable. They communicate with kindness and care from the heart. I stayed with my family and a
... more
27-Apr-2023 - 01-May-2023
Stephani Yosevine R
Indonesia
Nice and peaceful villa, we enjoy so much, with the friendly staff and delicious food. We will comeback someday. Thank You!
12-Apr-2023 - 18-Apr-2023
Yevgen V
France
Thank you very much for relaxing stay at villa bayu gita, it was our first trip to Bali and it was wonderful, we love the coffees
24-Dec-2022 - 25-Dec-2022
Anne S
Singapore
Its hard to say good bye, we saw moon, Sun, tide and rain, lovely to be here with friends, the villa and food, we will be back soon, thank you yo ayun and all staff.
23-Nov-2022 - 08-Dec-2022
Jeff Y
China
Thank you so much for amazing stay your hospitality made the trip very enjoyable, we have wonderful time here thank you for the hospitality and great stay.
04-Nov-2022 - 16-Nov-2022
Jeff Y
China
Everything is perfect, we enjoyed very friendly staff service is good.
31-Oct-2022 - 03-Nov-2022
Adip A
India
Thank you so much for an amazing stay. You're hospitality made the trip very enjoyable. We had wonderful time here. Thank you for the hospitality and great stay.
06-Oct-2022 - 10-Oct-2022
Lisa S
Japan
Thank you for an amazing time at Bayugita. Lovely staff and amazing villa. Thank you.
21-Aug-2022 - 27-Aug-2022
Lisa S
United Kingdom
Nice villa great food and friendly staff, thank you
13-Aug-2022 - 17-Aug-2022
Jeel G
India
Our stay was fantastic, the villa was amazing, we are a family with kids ranging from 6 to 14, all had great time. The facility are great, and we spend most days at the villa. Staff here make the difference and turn a great holiday in to the best holiday. The driver happy to take us around and give us a guided tour of the area, we went to Sanur, Ubud and etc. The food was heavenly and the chef
... more
25-Jul-2022 - 08-Aug-2022
Mark C
United Kingdom
We stayed for 10 days with children. Excellent holiday, staff no 1. Chef Budi excellent no 1. Thanks to all staff. We wish you very good health, happiness for you, and your family.
07-May-2022 - 17-May-2022
Kath J
Australia
It was an amazing trip and for our first holiday in over 2 years, it was a perfect experience. They were also great with our baby boy, first trip and first swim.
16-Apr-2022 - 20-Apr-2022
Thura K
Myanmar (Burma)
It was our pleasure to have wonderful vacation in your villa, excellent villa and super staff. Best vacation I had with my family in my life.
28-Sep-2020 - 03-Oct-2020
Saad A
United Arab Emirates
We had the best, most amazing time in Bali at Bayu Gita, the staff was so great, very helpful. I would definitely come back, our family loved it here. Thank You.
29-Dec-2019 - 03-Jan-2020
Farina & Jonathan
Indonesia
Thank you for friendly service, all the staff were amazing. The food was fantastic, specially the seafood BBQ. The villa is beautiful and an amazing place for a relaxed holiday. We hope to comeback one day.
15-Oct-2019 - 18-Oct-2019
Grant B
Australia
Thank you for all good care to us. We had a wonderful time, great food, great staff and great villa made for a very relaxing stay. We will definitely recommend to others.
14-Oct-2019 - 15-Oct-2019
Marc V
Hong Kong
Thank you for all good care to us. We had a wonderful time, great food, great staff and great villa made for a very relaxing stay. We will definitely recommend to others.
27-Sep-2019 - 14-Oct-2019
Marc V
Hong Kong
Thank you for looking after us so well at Bayu Gita. We had very relaxing time. The staff were all very friendly, the service was very good, the food was great. The villa is very well design. Thank you again, we will definitely recommend to our friends.
07-Jul-2019 - 20-Jul-2019
Angie F
Australia
We came to stay to celebrate my parents 40th wedding anniversary. We had the most memorable experience of our life. The staff are incredible, we will be back for sure.
19-Jun-2019 - 23-Jun-2019
Nikkita K
Australia
Thank you for an amazing experience in your beautiful villa. We were very well looked after by you. Friendly staff who are an asset to your company. What a perfect place for 18 of us to get together.
12-May-2019 - 16-May-2019
Dilys D
Malaysia
Thank you to the Bayu Gita villa staff. Amazing experience here, can't wait to see everyone next time.
10-May-2019 - 12-May-2019
Brandon W
Indonesia
We would like to thank all the amazing staff. We will miss their kind care and discreet presence.
28-Feb-2019 - 09-Mar-2019
Katerina S
Czech Republic
Everyone here is amazing, we had the best time. Looking forward to coming back.
03-Feb-2019 - 08-Feb-2019
Xiaojuan C
China
Great experience, staff were excellent, went above and beyond. Would highly recommend, would not hesitate to return in the future.
24-Dec-2018 - 03-Jan-2019
Neville B
South Africa
A big thank you to all the staff that made our stay at Bayu Gita a pleasant one. The villa is not only luxurious but also accommodating and comfortable.
21-Oct-2018 - 23-Oct-2018
Christine S
Indonesia
A big thank you to all the staff that made our stay at Bayu Gita a pleasant one. The villa is not only luxurious, but also accommodating and comfortable.
16-Oct-2018 - 21-Oct-2018
Christine S
Indonesia
Thank you for another wonderful stay at Bayu Gita. We have had such a great time. We will be back for the 3rd visit.
05-Oct-2018 - 12-Oct-2018
Amber B
Australia
To all staff at Bayu Gita Residence, thank you so much for making our stay in Bali a wonderful and relaxing one. Everyone is friendly and helpful with anything. We felt at home and had a great time. We hope to be back soon.
14-Aug-2018 - 19-Aug-2018
Sutiawati H
United States
The gift of life, you have given me a part of your culture and your way of life. Don't change anything.
01-Aug-2018 - 14-Aug-2018
Benedicte M
France
To all the staff here at Villa Bayu Gita, thank you, thank you, thank you. You have all made our wedding week amazing. You have made us all feel at home, everyone was made welcome and the meals and service was out of this world.
09-Jul-2018 - 14-Jul-2018
Dominic P
Australia
Thank you so much for a wonderful stay in your villa. We had the most fantastic food and loved the margaritas too. We hope to be back soon.
21-Jun-2018 - 30-Jun-2018
Fergus B
Singapore
A beautiful holiday in this little sanctuary. Rooms are gorgeous, pool is perfect, we loved the privacy and quiet. The staff are helpful and attentive, we hope to come back.
21-May-2018 - 31-May-2018
Joan G
Australia
What a wonderful place to stay. This place is so tranquil, peace and quiet with privacy. We will return.
17-May-2018 - 21-May-2018
Wilma T
Australia
The perfect holiday. We very much enjoyed our time by the pool and just relaxing. See you again soon!
30-Mar-2018 - 07-Apr-2018
Susan and Michael N
Singapore
Thank you everyone for your hospitality. We had a great time here.
09-Mar-2018 - 12-Mar-2018
Esther L
South Korea
Lovely, lovely staff. Awesome accommodation. Thank you.
07-Dec-2017 - 11-Dec-2017
Lloyd M
South Africa
Fantastic, wonderful staff - no request was a problem at all. The staff and Chef made staying at the very easy. Their kindness, patience and understanding is the best one could ever hope for. The surprise birthday party was exceptional with all the work put into decorating the villa. I would recommend Bayu Gita to everyone wanting to holiday in Bali.
08-Jul-2017 - 15-Jul-2017
Ketut S
Indonesia
Staff sangat ramah dan membantu, anak - anak sangat senang dan ingin kembali lagi, kami sangat menikmati suasana yang private dan tenang, tempatnya sejuk dan makanannya enak.
30-Jun-2017 - 02-Jul-2017
Ms L
Indonesia
What a wonderful experience at Villa Bayu Gita. A heartfelt thank you to the wonderful staff. Everyone was very welcoming and helpful, there was nothing that was too big of an ask. Ayun, Arta and Wayan made our stay unforgettable.
15-Apr-2017 - 25-Apr-2017
Mark H
Australia
I'm here in Bali this time for my beautiful friend's wedding. It has such a wonderful wedding, and everyone had lots of great memory created by the lovely staff and services from the villa.
07-Apr-2017 - 10-Apr-2017
Michael & Linda
Singapore
Terima kasih. Villa bagus sekali. Makanan enak sekali. Pegawai baik - baik. Kolam renang indah sekali. Sempurna!!
14-Jan-2017 - 19-Jan-2017
Deb K
Australia
Thanks to the excellent team at Villa Bayu Gita. We have had an excellent stay here. Your level of service and kitchen notes extremely well. Well done around the excellent ambience you create here. A special thanks to Wayan, you are the best. The kids have appreciated your kindness.
22-Sep-2016 - 28-Sep-2016
Jason M
New Zealand
We have a wonderful time at this residence. The server are very polite and warm, welcoming that make me feel like a king. The Chef here is so wonderful. The food he prepare is beyond my expectation. They ever make a surprise party for my wife. The atmosphere in this residence is so peaceful and relaxing. Thanks to all the server for their incredible service that make my holiday unforgettable.
12-Sep-2016 - 15-Sep-2016
Karen Shun Ka L
Hong Kong
We have a wonderful time at this Residence. The server are very polite and warm welcoming that make me feel like a king. The chef here is so wonderful, the food he prepare is beyond my expectation. They even make a surprise birthday party for my wife. Thank to all server for this incredible service.
09-Sep-2016 - 11-Sep-2016
TP
Australia
The professional staff and beautifully villa was an oasis. With our children and other friends staying at the villa - we experience the excitement of the ocean and sunrises as a big group. It was lovely to return back to the residence with the inviting outdoor space. The people who work here are patient and attentive. Every wish for "Enjoy your day" reminded me how important a good attitude
... more
08-Aug-2016 - 13-Aug-2016
Mr. L
Canada
Thank you for giving us such a wonderful 5-days vacation. We feel like we've been treated as king and queens for a week in this palace-like villa. I've not had this super relaxed schedule sleeping up to nine hours a night with an extra three hours of nap each day. And it is because of the peaceful atmosphere that this villa gives me, that I get to spend time with my family in the ways that I
... more
02-Aug-2016 - 06-Aug-2016
Yukuan P
Taiwan
Thank you so much for a wonderful stay at Bayu Gita. From the moment we arrived - we had lovely friends for a week. The staff were amazing, so polite and so willing to do every thing for you. Each morning you were greeted with a smile and laugh. You have given us so many happy memories of Bali. Our children also can't wait until our next visit. The highlight of the week was the lovely
... more
09-Jul-2016 - 16-Jul-2016
Orla G
United Kingdom
We have been for 2 weeks at your villa. We have never had such a nice vacation as we had in Bali with all you guys. We have learned such many things about your culture and we like that a lot. We really like to come back to met all of you guys again. Lots of love for all the people who have made our vacation so special.
09-May-2016 - 23-May-2016
Mr/Ms. E
Netherlands
Thank you for the amazing hospitality, such a beautiful villa with really warm friendly staff. Thank you and best wishes to everyone at Bayu Gita Residence.
17-Mar-2016 - 20-Mar-2016
Rydwan A
United Kingdom
We had a wonderful time here. Thank you so much to the kind, friendly and attentive staff. We look forward to stay with you again.
12-Feb-2016 - 16-Feb-2016
Yao Chin H
Taiwan
Bali is as it is beautiful but having a Residence to stay in which is as beautiful. Excellent staff are the most hospitable people we have come across. Very modest and polite as well. Excellent service "Keep it up"!! The food was lovely. Thank you very much, looking forward for another visit
11-Dec-2015 - 13-Dec-2015
Ujwalaa G
Singapore
Thank you for a lovely stay at Bayu Gita. Our stay in Bali would not have been the best without the hospitality of the villa crew. You made us felt at home and have been the best nanny to Lili Grace who loved spending time with you.
19-Nov-2015 - 27-Nov-2015
Cedrick P
United Kingdom
We have wonderful stay here with 4 young children. The highlight was the magnificent helpful diligent and kind staff at the Residence. The food prepared for us was also fantastic. We had a very relaxing and enjoyable time here.
10-Nov-2015 - 13-Nov-2015
Anthony D
United Kingdom
Gede is the best of the best, together with his helpers have made our holiday. Everyone has been so kind and friendly.
22-Oct-2015 - 25-Oct-2015
Ian P
Australia
Amazing villa, great staff, we had our wedding here. Best backdrop ever. The staff were very helpful and service was wonderful. Amazing location and food was delicious.
17-Oct-2015 - 21-Oct-2015
Nicole and C
Indonesia
Thank you for an amazing stay, Villa Bayu Gita is a beautiful venue for our wedding and family get-together. My family, guest and I were amazed and had a lot of fun, using the pool, cinema room and games room. The staff were incredibly polite, considerate and helpful. We will definitely be back soon for another family vacation.
09-Oct-2015 - 11-Oct-2015
Andy O
Malaysia
Thank you! We have the most wonderful time here. Ayun, Wayan, Gede, aris have looked after us brilliantly. Our driver Gede was so helpful – guiding us throught markets and giving us great tips. Thank you so much for all, this has been a wonderful holiday.
20-Sep-2015 - 01-Oct-2015
Adam Johnson .
Australia
We have a lovely time, thanks so much to the kind and attentive staff, who were so lovely and who keep the premises in such wonderful condition.
08-Sep-2015 - 14-Sep-2015
Fiona H
Singapore
Thank you for a wonderful vacation here at Bayu Gita. The facilities (Room, pool etc) are everything one could ever have asked for. We loved the peace of returning "Home" after a busy day out and about. The staff here are the most friendly, child-loving, happy & experienced we've ever met. Aris, Wayan, Gede, Ayun, Ratni & Rinanti just to name a few and Mr. Made have been exceptional at taking
... more
12-Jul-2015 - 26-Jul-2015
Maya E
Denmark
A great holiday, thanks to all at Bayu Gita.
19-Jun-2015 - 24-Jun-2015
Josephine C
United Kingdom
Thank you to all the wonderful staff at Bayu Gita Villa for taking such good care of us. We had a most relaxing and rejuvenating time. The villa is beautiful and provided us with everything we needed. Thank you again for making some great memories with us.
19-May-2015 - 23-May-2015
Eden B
Australia
Where do we start, what an absolutely amazing stay we had here at Bayu Gita Villa. not only is the villa itself spectacular, the staff can never do enough for us. Gede & Ayun were beyond amazing, learning 24 names in a period of 24 hours, helping out with everything, playing with the children and constantly on their feet to make our stay as relaxing as possible.
13-May-2015 - 16-May-2015
Warren M
Indonesia
Our heartfelt and deep appreciation to the staff at Bayu Gita Villa who made us feel so welcome and cared for on our first trip to Bali. We had marvelous holiday on your beautiful island and the villa was a wonderful haven to come home to relax in each day. Thanks from our children too, who were entertained and cared for us so well by everyone here. Thank you so much to the whole team! Great job!
02-May-2015 - 07-May-2015
Mark C
Australia
Thank you a wonderful stay you guys were great.
11-Apr-2015 - 15-Apr-2015
Warren M
Australia
Very nice team and villa, made me feel in home. The staff is very easy to communicate. I like to see the smiling on their face. Happy staff, happy guest. I'll visit Bali again.
15-Feb-2015 - 22-Feb-2015
Yuxin F
China
Need more inspiration?
We're at your service