Imagine Bali 30 years ago. The same fantastic surf, friendly locals and miles of palm-lined beaches, minus the crowds. Welcome to Lombok, a relatively unknown paradise east of Bali, with its own international airport and easily reachable via ferry.

A large island itself, Lombok is sparsely populated, mostly along the coastline. The previously lesser-known area of Tanjung on the north-west coast is now gradually evolving into the island's main luxury villa location, with a handful of new properties coming up around Sira Beach. Translating as 'cape' in Indonesian, Tanjung boasts an attractive market village with stalls overflowing with indigenous produce, including blocks of locally harvested tobacco. Buddhist and Hindu temples dot the region, and a special cattle market is held here every Sunday. Being the administrative capital of the new North Lombok Regency, the township also houses government offices and support services.

Crystal clear, shallow water and near-deserted white sands make Sira Beach ideal for swimming, beachcombing, jogging and fishing. Sitting pretty nearby is the Lombok Golf Kosaido Country Club, a scenic 18-hole championship course which challenges golfers of all levels and is open to the public. The Oberoi Lombok Hotel and Hotel Tugu Lombok (an atmospheric, antique chic hotel with a restaurant and bar open to outside guests) are other well-known neighbours.

Our Tanjung luxury villas are sprawling properties built for barefoot living. Spilling onto the pristine beach, these beachfront havens are spread out and ideal for large groups. With separate pavilions for living, dining and sleeping, each villa has plenty of space for socialising, while ensuring the privacy of each guest.

Thatched sloping roofs lend the villas a rustic vibe, while contemporary interiors ensure optimal comfort in the lap of luxury. Personal pools, tennis courts and media rooms offer a myriad of entertainment options, though the pounding surf remains the star attraction here. Massage balés seemingly scattered around the properties offer a moment of relaxation, and friendly staff meets all the guests' needs.

Just offshore, the three Gili Islands: Gili Air, Gili Meno and Gili Trawangan form an ellipsis to the Sira Peninsula and offer some of the best diving and snorkelling in the region. The tiny port of Bangsal (4km) is a stepping off point for the Gili Islands while Teluk Nara (6km) is where the high-speed ferries from Bali arrive. Senggigi, 23 kilometres south, is Lombok's most developed tourist area and one of the few spots on the main island with nightlife, yet it retains a laid-back air. Finally, the Rinjani National Park (59km) is full of untamed jungle, wildlife, waterfalls and a volcanic peak just waiting to be scaled. Tanjung is approximately 65km (90-minutes drive) from Lombok International Airport, which has daily flights to and from Bali and other Indonesian cities, plus direct international flights from Singapore and Kuala Lumpur several times a week. Regular ferry services cross the Lombok Straits from Padang Bai in Bali, and the journey takes approximately 1.5 hours.
Read more
---
Need more inspiration?
We're at your service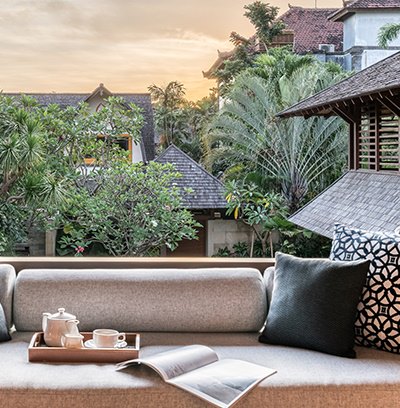 Read our reviews
See what our guests have to say about their stays
Read our reviews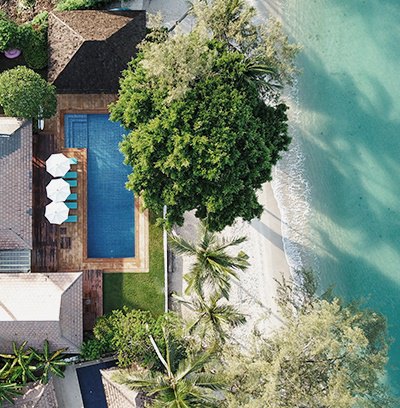 Our Signature Collection
Our Signature villa and chalets offer enhanced luxury at every level. Each tiny detail is taken care of, and small personal touches are sure to delight such as bespoke activities or fine dining with panoramic views.
See our signature collection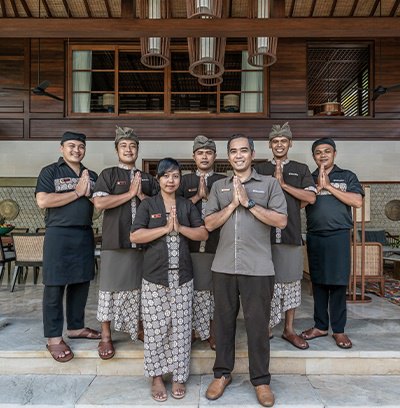 Contact us
Our Villa Specialists know each property inside out and would love to assist you in finding your ideal holiday home.
Start live chat