Villa Sapi
The villa you chose is no longer available for rental from us but we have a portfolio of Elite Havens in various locations around South East Asia for you to choose from. Alternatively feel free to send us an enquiry and it'll be our pleasure to help you find the perfect villa for your next holiday.
6 Bedrooms
12 Adults
Villa Sapi is quite simply what dreams are made of. A masterpiece of design on the peaceful island of Lombok, this six-bedroom oasis is bordered by the pure white sands of Sira Beach against a backdrop of soothing seas, soaring peaks and sensational sunsets. With contemporary architecture, three swimming pools plus a children's pool, a stand-alone two-bedroom guesthouse, a tennis court, exemplary service and gourmet cuisine - this is tropical living and barefoot luxury at its very best.
Villa Sapi is a place where guests can truly escape; secluded and lusciously private but by no means isolated, its prestigious neighbours include the Sire Beach Golf Club, Hotel Tugu and The Oberoi, and the coral-fringed Gili Islands, with their superb dive sites only a short boat ride away.
Canadian architect David Lombardi's concept of 'Function over Form' leaves Villa Sapi's guests with a sense of discovery and surprise at every turn, from the traditionally styled, grass-roofed building that houses the main kitchen to a futuristic home theatre.
The view from the villa's open-sided living and dining room, bedrooms and bathrooms is unrivalled. Guests are again spoilt for choice with views of the ocean, mountains, forest and colourful fishing boats by day, and the moon twinkling on the water at night.
A full team of staff is on hand at Villa Sapi to look after every guest's need with superb service and cuisine. An extensive array of activities is available to villa guests, including golf, snorkeling, diving, waterfall hikes and mountain trekking, cycling, day trips to the nearby Gili Islands, cooking classes and more. Villa Sapi is sure to deliver a truly unforgettable, supremely relaxing and ultimately luxurious holiday on beautiful Lombok.
Read more
This haven includes
Unique features

Absolute Beach Front

Close to bars and restaurants

Great views

Tennis Court

Media/Games Room

Unique Architecture

Event Facilities
Location
Villa Sapi is located at Sira (also spelt Sire), a spur of land bordered by a white ribbon of beach with magnificent coastline views. Just one kilometre from the villa is the Sire Beach Golf Club, an 18-hole championship course, which is open to the public. 300m in the opposite direction is Hotel Tugu Lombok, a funky-fantastic, atmospheric living museum of extraordinary Indonesian antiques, with a restaurant and bar. Tanjung (4km) is an attractive Sasak market village with stalls overflowing with local produce; this is also home to The Oberoi Lombok Hotel, complete with a jetty – should you arrive by boat – and a gourmet restaurant.
More information for Things to do
Villa Sapi's manager has a wealth of information about nearby places of interest and will help arrange transport and make any bookings as required. Villa Sapi is supported by a five-star PADI dive resort under H20 Sportz Indonesia. There is a tennis court at Villa Sapi and a tennis coach is available on request. Do also ask the staff about the local area, most of them live locally and will be able to give an interesting insight into some of the fascinating aspects of Lombok life.
In the meantime, here is a taste of the many and varied activities on offer within reach of the villa.
Chef Kantun manages a

cookery school

at Villa Sapi dedicated to training young up-and-coming Indonesian chefs for positions at the forefront of Lombok hospitality. Villa guests can take advantage of these facilities for private cookery lessons, just notify us of your interest when making your reservation.


If you want to go

shopping

in Lombok, don't expect modern malls or designer clothing; instead seek out local products. Sweta's 'Bertais Market' at Mataram (31km) sells everything that is made or produced on the island, including Lombok's intricate basketware. Pearl sellers occasionally walk along Sira Beach and will offer you their wares, expect to be hassled a bit, and remember to barter. For quality and range of pearls, the best option is to visit the specialist retail outlets in Sekarbele, near Mataram (31km).


Banyumulek (40km) is one of the three main pottery centres on the island; in the mornings, you can watch the women potters at work. At the traditional weaving village of Sembalun (77km) in the foothills of Mt Rinjani, you can witness the production of the island's striking

hand-woven textiles

. The beautiful fabrics are created on manually-operated back strap looms.



Sire Beach Golf Club

, designed by Peter Thompson, lies within Sira Bay. A golf buggy can pick you up to enjoy this uncrowded and serene 18-hole championship course (nine coastal holes and nine tucked in the shade of the majestic Mount Rinjani).



Eat out

for a change of scene. Inspect the history, artefacts and curios of nearby funky Hotel Tugu, a living museum of Indonesian antiques and local artwork, over a beachside lunch or dinner. Or enjoy the gourmet food at the 5-star Oberoi Resort and The Lombok Lodge which is opposite the Oberoi.


Visit the

Gili islands

to experience a different side of Lombok. Of the three small coral-fringed islands, Gili Meno and Gili Air are fairly quiet and Gili Trawangan has the nightlife. Cidomos (Horse drawn carts) or bicycles and lazy beachside cafes set the scene with no high rise buildings, no motorised vehicles and not a McDonald's in sight. The villa manager can arrange a boat transfer.


Investigate the attractive market village of

Tanjung

, where stalls overflow with mysterious and exotic produce such as locally grown tobacco, coffee, soya and peanuts.


For a gentle trek, head to Senaru village, the gateway to

Rinjani National Park

. Local Sasak guides will show you the park's two beautiful waterfalls of Sindang Gila and Tiu Kelep.



Do nothing

. Relax, Robinson Crusoe-style, on your own deserted beach in the shade of the palm trees, taking a cooling dip in the blue ocean or the refreshing swimming pool.


Revitalise and rejuvenate with an in-villa

massage treatment

. Try a deep pressure Balinese massage, a cleansing facial or a simple manicure from professional therapists from The Oberoi Hotel. Or head off to the neighbouring Hotel Tugu Lombok (sister to Tugu Bali) for a yoga meditation session or spa treatment in the gorgeous spa.
LEAVE THE PLANNING TO US
Shake off the stress of holiday planning. Let the Elite Concierge take care of all your bookings and arrangements, from transport, tours and restaurant reservations, to any special requests for your arrival. We're here to make your holiday experience extraordinary.
Quick facts
Location
Sira Beach, north-west Lombok, Indonesia.
Capacity
12 adults (6 ensuite bedrooms with king-size beds). 2 more extra beds are available on request at additional cost.
Living Areas
Open-sided living and dining room with dining for 14; home theatre; open-air sitting room in guesthouse.
Pool
Main pool: 21m x 6m. 1.25m-3.85m depth (with diving board); Kid's pool: 20m x 4m x 1m; Secondary pools at guest house: 13m x 4m x 1.45m (upstairs) and 10m x 4.5m x 1.7m (downstairs).
Staff
Villa manager; butlers; chef; assistant chef; room boys; gardeners; security; maintenance.
Dining
Wide variety of gourmet Western and Asian dishes from the menu. The villa offers full-board meals at special rate.

Communication
Local/IDD telephone in main villa. WiFi broadband internet access.
Entertainment
Satellite-channel TV, DVD player and movies in home theatre; iPod docking stations in all bedrooms.
Events
Suitable for weddings and events up to a maximum of 40 people.
For families
Villa Sapi is especially well equipped for families with older children. Facilities include: books; board games; a floodlit tennis court; mountain bikes (4); kayaks (2); table tennis.
Transportation
Car and driver available for 8 hours at a special rate of USD35++/day (excludes petrol).
Additional facilities
Dedicated massage pavilion; full back-up electric generator.
The layout
Indoor Living
Main open-fronted pavilion housing expansive living and dining area furnished with large modular sofas (seating 22)
Dining table seating 14
Alfresco dining terrace
Two full-service kitchens with cutting-edge facilities
Home theatre with funky beanbags and equipped with a large flat-screen satellite TV, DVD player and surround sound system
Spa and massage room housed in a traditional

lumbung

(rice barn) with thatched roof and high ceiling
Outdoor Living
21m infinity pool sits on the beachfront with deep and shallow (1m) ends
Two additional swimming pools throughout with timber decking
Grassy deck with sun loungers and balé
Expansive gardens with huge manicured flat lawns (perfect for events) and private areas along with an elevated and sheltered wooden platform
The rooms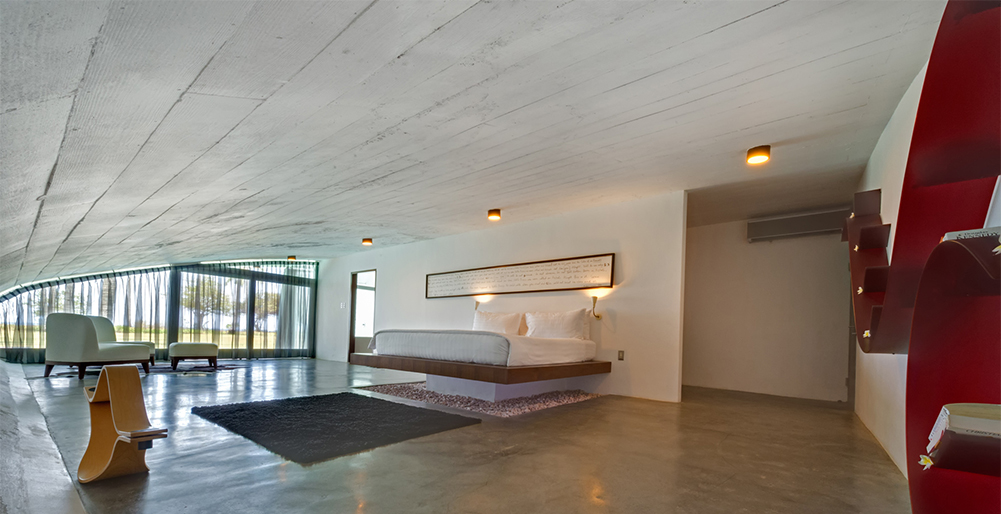 Bedroom One
Master bedroom with king-bed
Polished concrete floors and white walls
Ensuite bathroom split into three areas featuring, multi-faceted shower, bathtub, rain shower and garden
Air conditioning and ceiling fan
Bedroom Two
King-sized four-poster bed with trundle incorporated – perfect for kids or a young family
Ensuite with outdoor shower and private terrace
Air conditioning and ceiling fan
Bedroom Three
King-sized floating bed
Sliding door leading to ensuite featuring funky design and outdoor shower
Private terrace with garden views
Air conditioning and ceiling fan
Bedroom Four
Located in the guest pavilion along with bedroom five, this guest room features polished floors, walls and ceilings
King-sized bed
Glass doors opening onto a wooden deck beside a private swimming pool
Ensuite with tub facing the sea and an outdoor shower
Air conditioning
Bedroom Five
Also located in the guest pavilion
King-sized bed
Huge walk-in robes and sitting area
Glass doors opening onto a wooden deck beside a private swimming pool
Ensuite with tub facing the sea, alfresco poolside rain shower and single washbasin
Air conditioning
Bedroom six
Located in the main house with views of the garden

Furnished with a king-size bed, centrally positioned desk and funky lights
Ensuite bathroom with rain shower

Air conditioning

Dining
Guests at Villa Sapi are offered full board meals (at a special rate). Villa Sapi's chef discusses food and meal schedules with guests at the start of their stay. He then produces three gourmet meals per day: a full and hearty breakfast, a three-course lunch and a three-course dinner, plus afternoon tea and snacks. The chef only uses the freshest vegetables and fruits, mostly harvested from Villa Sapi's own organic garden or from the local market. Fish comes directly from the local fishermen. Poultry is raised locally and organically. Fresh beef and lamb are imported from Australia and New Zealand.

Guests can expect stunningly presented delicious servings of fresh fish, steaks or lamb chops with a colourful array of fresh vegetables; gazpacho soup; gourmet pasta dishes; local dishes such as pepes ikan (fish baked in banana leaf packages); Lombok prawn curry; Sate Ikan Tanjung, which originates from the neighbouring village of Tanjung and features a satay of spiced tuna or snapper fish with an infusion of coconut milk and garlic, pressed onto a lemongrass skewer and grilled. Desserts include a wonderful chocolate fondant and the villa's pastry chef bakes delicious cakes and other sweet treats. Freshly squeezed fruit juices are always available at Villa Sapi, as well as other soft drinks, beers and a good range of imported spirits (served at cost price) – Mojitos are a specialty. Barbecues or pool balé dinners can be arranged with traditional dance entertainment.
View a sample menu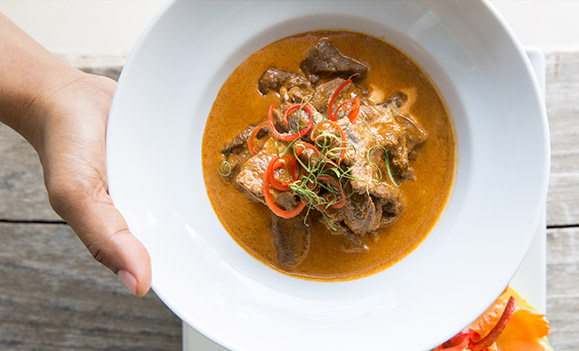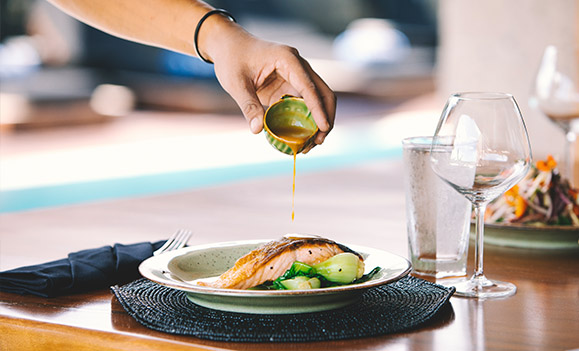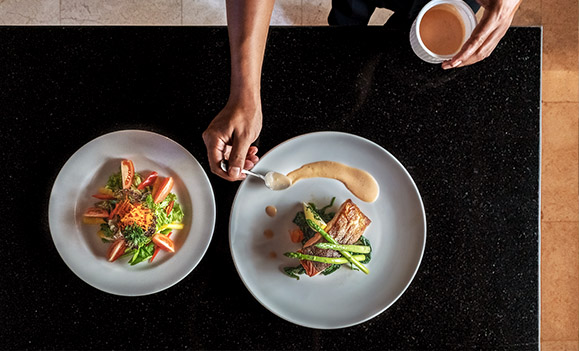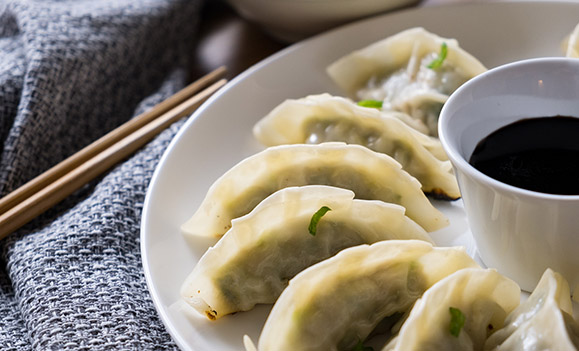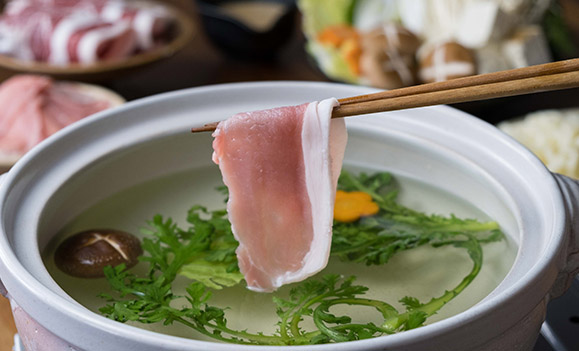 Reviews
Thank you very much for heaving us , everything was perfect , beautiful villa, amazing view, beach very clean Food was particularly excellent , amazing service not only in the villa , but also trip to Gili Island Thank you again , We will back Andrzej Jacek family
02-May-2023 - 06-May-2023
Andrzej Jacek S
Poland
We really enjoyed our stay , the smile and food were particularly excellent . I appreciated the attention to detail soaps,scents in the room tun down smile. And thank you to Kantun team for making a special honeymoon for us . We will back! Shannon , David , Roy , Nicolas Kwan . Australian / Swiss
14-Apr-2023 - 21-Apr-2023
Shannon J
Switzerland
So serene, just the kind of break we needed. Staff service is impeccable. Thank you, Villa Sapi and Team for creating an unforgettable memory for all of us.
17-Mar-2023 - 19-Mar-2023
Farizah F
Singapore
Beautiful villa, excellent staff we really enjoyed this place, we will come back again. Great, great staff.
11-Feb-2023 - 15-Feb-2023
Nicolas E
France
It was like having our own private five-star hotel for 5 days. The service attention and kindness of all the staff was exceptional, Villa Sapi will be one of the most memorable places I have stayed. Thank you for everything, you made our stay really special with the beach barbecue, the singing, all the cosmopolitan cocktails and food is better than any meal. The room was so comfortable and
... more
07-Jan-2023 - 12-Jan-2023
Kelly K
United States
Second stay here. We all feel like it was a dream to come back. The place is magical . Perfect location and beautiful architecture. But the best part was the staff. They are really great people. Smiles, service, kindness, availability whenever, and always GREAT FOOD. REALLY SUPER PLACE, SUPER EXPERIENCE.
25-Dec-2022 - 06-Jan-2023
Pablo D
Belgium
These were the most wonderfull 3 days of our trip I have ever been on. Staff is the most friendly and attentive I have ever encountered. This is the best vacation experience i have ever had. Thank you for making the days for my birthday party it was amazing - we will never forget and we will return next year. Thank you. Alex and Kristine
12-Nov-2022 - 15-Nov-2022
Oleksii Z
Ukraine
The villa is exquisite,the food is all outstanding delicious and so much of it. The pools always so clean . The staff are all amazing ,so friendly and attentive always approaching to help carry paddle board . The room always so clean and every day had fresh towels. A huge thank you to all of the staff for the parts you played in making our stay one to remember. Next time we need to take part
... more
14-Sep-2022 - 18-Sep-2022
Helen P
Australia
We would like to thank the entire Villa Sapi Team for making our stay unforgettable .We were deeply impressed by the passion,commitment and quality of service we received. The quality of food is outstanding. The unique architecture and surrounding garden allow for beach views. The climax of our stay was an evening grill party in the beach accompanied by the legendary Villa Sapi band. This
... more
21-Aug-2022 - 25-Aug-2022
Pit S
Germany
An amazing villa, we really enjoyed this place, we will come back
30-Jul-2022 - 01-Aug-2022
Ed C
Singapore
Service, food and facilities are excellent. A beautiful location, we had a wonderful time and we will back again.
29-Jun-2022 - 06-Jul-2022
Bridget M
Indonesia
Villa Sapi is one of the most comfortable villas I ever stayed in. We enjoyed our days here with all the luxurious facilities, served by friendly and wonderful staff. And the food is delicious! We will back.
05-May-2022 - 09-May-2022
Wenny S
Indonesia
Good view and Facilities , Staff are Amazing and Friendly , We will back .
19-Mar-2022 - 21-Mar-2022
Wenny A
Indonesia
While staying at Villa Sapi we are very satisfied with the service. We hope that everything can be maintained like this. We all want to vacation at the Villa Sapi again!
06-Jan-2022 - 09-Jan-2022
Martinus S
Indonesia
It has been a very nice experience for us.We received very kind service ,everything was clean We are very happy thank you so much, We wish all the best for everybody have in Villa Sapi
11-Nov-2021 - 11-Dec-2021
Stefanie H
Germany
Amazing stay!!! The staff was excellent too. Will be back.
21-Oct-2021 - 23-Oct-2021
Anggia I
Indonesia
Amazing staff for the most unbelievable stay. Every day expectation exceeded just so thanks for your impeccable service and beautiful smiles. You all made our trip with the beach BBQ party. We had the best time and it was perfect. We are already planing to return. Lots of love to every one of you for making us feel so welcome. Cannot wait to see you again hopefully very soon.
09-Feb-2020 - 14-Feb-2020
Rachel H
Australia
I could not have experienced a more wonderful holiday stay in Indonesia at Villa Sapi. The highlights have been many particularly noticeable is the exceptional staff service. The food was exceptional, every meal was considered and 5 star.
17-Jan-2020 - 24-Jan-2020
Monique S
Australia
Thank you again to all staff, for the fourth time we are here, everything was perfect. We had a fabulous time as always. We love Villa Sapi food.
03-Jan-2020 - 11-Jan-2020
Andrea P
Australia
Thank you for our stay in Villa Sapi, it was a wonderful place. The food was amazing I will miss those flavours. We will come back next year.
23-Dec-2019 - 02-Jan-2020
Pablo D
Belgium
Thank you so much to all staff, this the best 50th birthday, we will return next time.
15-Nov-2019 - 18-Nov-2019
Raelene S
Australia
These were the most magical 3 days of any trip I have ever been on. Staff is the most friendly and attentive I have ever encountered. This is the best vacation experience i have ever had. Thank you for making the days after my wedding - we will never forget and we will return one day. Thank you.
04-Nov-2019 - 07-Nov-2019
Kevin F
United States
A very memorable twelve days of being well looked after. Every small detail immaculately presented - fantastic team. Food was amazing, it was like living with our own private kitchen everyday.
05-Jul-2019 - 17-Jul-2019
Paul D
Singapore
Thank you so much to all staff - friendly and helpful. Excellent food. We will be back.
09-Jun-2019 - 12-Jun-2019
Grave T
Singapore
Thank you so much the whole team, we really had a fabulous weekend and can't wait until next time we can come to Villa Sapi.
22-Jun-2018 - 25-Jun-2018
Kevin L
Singapore
Thank you for our stay in Villa Sapi, it was a great pleasure for us to spend a few days in this wonderful place. It was too short for us, we hope we will come back next year. Your kitchen was great, I'll miss those flavors!
07-May-2018 - 16-May-2018
Justyna O
Poland
Thank you and the entire Villa Sapi team again for absolutely the most amazing holiday we have had. As we briefly discussed, we will be back to Villa Sapi next year. We have just booked Villa Sapi for two weeks starting April, thank you.
25-Apr-2018 - 07-May-2018
Adrian G
Switzerland
Thank you for making our stay so enjoyable. Your team at Villa Sapi are the best in the world. We have made incredible memories here and it's all thanks to your hard work and dedication. Everything has been perfect, we can't wait to come back someday.
13-Apr-2018 - 20-Apr-2018
Marcus L
United Kingdom
Villa Sapi is like going to heaven the staff the food the location is just amazing we cannot fault one thing. Can I also mention the linen is just devine. Kantun the Villa Manager is the most professional, accommodating person nothing is too much trouble. We have been going to Villa Sapi every year for 4 years now and will continue for many more. Thank you to Kantun and all the staff for once
... more
17-Oct-2015 - 31-Oct-2015
julie W
Australia
Excellent villa for a large group of up to 13 comfortably. Excellent facilities and views. The staff who attended to us are beyond belief and are very friendly. The Chef is the best there is! Cooks everything fresh and ever willing to teach.
14-Jun-2015 - 18-Jun-2015
Farish K
Singapore
Great view and excellent design. The staff are nice and helpful. The Chef is amazing, every lunch and dinner always surprise us. Great Value!!
16-Jan-2015 - 19-Jan-2015
Tien-Hsiang Wen
Taiwan
From the second we arrived till the minute we left, the team at Villa Sapi were amazing. We had the most memorable time with our children and friends, staying in the gorgeous architecturally designed Villa and relaxing around the expansive grounds. The food by Chef and his team was incredible. I would recommend Villa Sapi to anyone who wants to feel like a rock star!!!
04-Jan-2015 - 12-Jan-2015
Sophie M
Australia
A hidden gem. Great staff. The food is outstanding. We stayed 11 days and only left the property for a visit to Gili Islands.
24-Dec-2014 - 04-Jan-2015
Frank R
China
We had an amazing holiday at Villa Sapi, can't rate it highly enough. We will definitely go back.
12-Aug-2014 - 19-Aug-2014
Helen T
Singapore
The villa was a perfect location for our family gathering that included 3 small children. Cots and high chairs were provided as well as car seats for transfers. The weather was beautiful and the beach much cleaner than Bali. The fact that you can take a fast ferry from Lombok means that you can avoid long drives through congested traffic from Denpasar. The architecture and grounds are really
... more
06-Jun-2014 - 10-Jun-2014
Catherine H
Australia
Wonderful villa with amazing staff - highly recommended
29-Apr-2014 - 13-May-2014
Miki M
Singapore
Beautiful villa in a lovely beachfront setting. The staff were amazing and the food was fantastic. Our kids had a great time. Not much to do in the surrounding area. But if your happy with beach, pool, sea and being well looked after - perfect.
27-Jan-2014 - 04-Feb-2014
Helen Bramley .
Hong Kong
We were highly impressed by the overall quality of service during our stay. The members of staff were good humoured and friendly from the welcome to the farewell. They were obliging and did their best to accommodate every request without being obsequious. Housekeeping activities were unobtrusive and went virtually unnoticed, something which never failed to amaze. We managed to enjoy a peaceful
... more
11-Dec-2013 - 13-Dec-2013
Mark T
Singapore
This Villa is true Paradise I have been to many beautiful places in the world but Villa Sapi is on the top of my list. The staff are just wonderful and so accommodating the food is to die for and the atmosphere just so peaceful. The many staff keep the Villa in perfect order and nothing you ask is too much trouble. Thank you Villa Sapi for making our family holiday an amazing one that we will
... more
19-Oct-2013 - 02-Nov-2013
Julie W
Australia
Villa Sapi was Amazing - absolutely lovely location and a huge property. It was rather too big for just the 4 of us! I was a little nervous at first as the place seems so open and bathrooms have no doors - it is very unique, but we soon got used to the openness and the fabulous space and the location is beautiful! The staff are friendly, discreet and I have to say the food was absolutely
... more
31-Aug-2013 - 05-Sep-2013
Angela R
Singapore
We had the absolute BEST time at Villa Sapi. The staff were incredible and we are missing them and everything else about Villa Sapi now that we are home. Can't wait to go back.
01-Jul-2013 - 06-Jul-2013
Rebecca D
Australia
Villa Sapi is perfection. The architecture, the spaces, the art, the pools, the staff, and the food. It's all beyond fabulous. There's not much more to say than that...!
09-Jun-2013 - 16-Jun-2013
Matt Jones .
Australia
We had a wonderful stay at Villa Sapi ! The food and service was so good that except for a bike ride outside the premises and a half-day snorkelling trip to the Gili islands, we did not leave the Villa during our 5-day stay. The beach BBQ dinner which the villa staff organised was fantastic, and we especially enjoyed the live band which the staff invited to entertain us. We also brought our
... more
02-Jun-2013 - 06-Jun-2013
Tricia H
Singapore
absolutely brilliant. didn't want to leave. the staff were so generous and accommodating. the food was the best we have ever had anywhere in the world. thank you for a very special time.
29-Mar-2013 - 05-Apr-2013
MS
Australia
Hard to find fault with this villa - the staff, the ambience, the surroudings...the whole package really. There are many beautiful villas but not many comes with as amazing a chef as Chef Kantun; even the kids enjoyed his salads.
24-Mar-2013 - 27-Mar-2013
LK
Malaysia
Stunning villa, beautiful location and fabulous staff. We loved every minute of our stay.
08-Dec-2012 - 13-Dec-2012
Kevin Leach-Smith
Singapore
Villa Sapi is such a charming and gorgeous estate. The staff and management obviously take wonderful care and maintenance of the place. We went to Villa Sapi with 9 adults, 2 kids and 1 infant. We felt right at home from the minute we entered the driveway. The villa manager and staff were friendly and extremely helpful and tending to our every need. We also very much agree on the set
... more
27-Nov-2012 - 30-Nov-2012
AL
Malaysia
The architecture and facilities of the villa exceeded our expectations. It was a more than pleasant stay with the friendly staff, who even helped our in our annual dinner and dance decoration with handmade decor and helped set up our dining table by the beach. All in all, we really did enjoy our stay and would recommend to anyone who is keen on a getaway with everything taken care of.
22-Nov-2012 - 26-Nov-2012
SN
Singapore
Amazing location incredible service and totally relaxing, the best holiday my family and friends have had. Hats off to all the staff who really made our stay most enjoyable. We will be back!
05-Nov-2012 - 11-Nov-2012
RC
Australia
We stayed in this villa 9 days and everything was great. The location overlooked a beautiful white sand beach right in front of Gili island and snorkelling was very convenient. The staff was great and very profitable deals available at our request, everything was spotlessly clean, the Villa is that the outdoor spaces as the pool and the beach. The chef was superb cooks for us every day
... more
12-Jul-2012 - 21-Jul-2012
DR
We are in high end tourism industry ourselves and appreciate the extraordinary staff at Villa Sapi, for how they looked after our entire family, grandparents down to 5 children under 5 years. The food exceptional under Kantun, who is even prepared to share his recipes with us. Gede has certainly put together a great team, we loved EVERTHING, and regret having to share it with the rest of the
... more
27-May-2012 - 01-Jun-2012
Irena Hutchings
Australia
We had a FABULOUS stay, pampered all the way, to the point we didn't want to leave!

08-Apr-2012 - 14-Apr-2012
MJ
We had a fabulous holiday and would definitely go back there again.The food and staff are fabulous.
07-Jan-2012 - 14-Jan-2012
Alison Chester
Indonesia
Pak Gede and his staff could not have been any more helpful, attentive and wonderful. Chef had the greatest patience putting up with all our varied food allergies and demands and still the food was always delicious and without fault. We would go back there again based on the staff alone. The villa itself was great although you do not note on the site that it's barefoot luxury ie open air
... more
29-Dec-2011 - 06-Jan-2012
Rachael Bewsey
Singapore
Need more inspiration?
We're at your service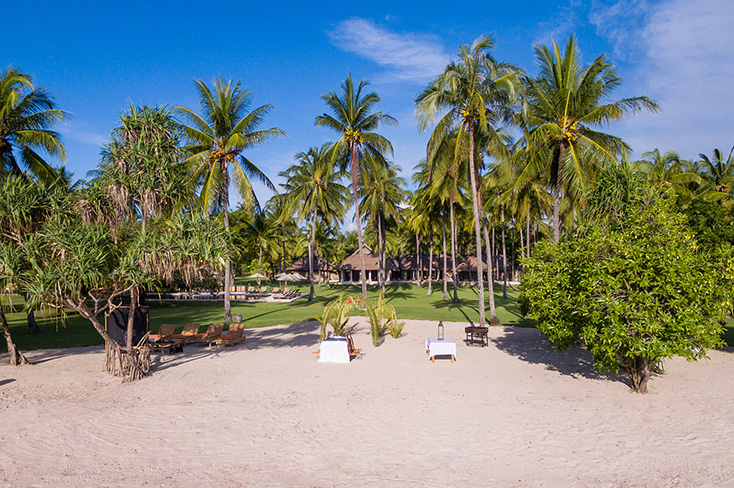 6 bedrooms
12 Adults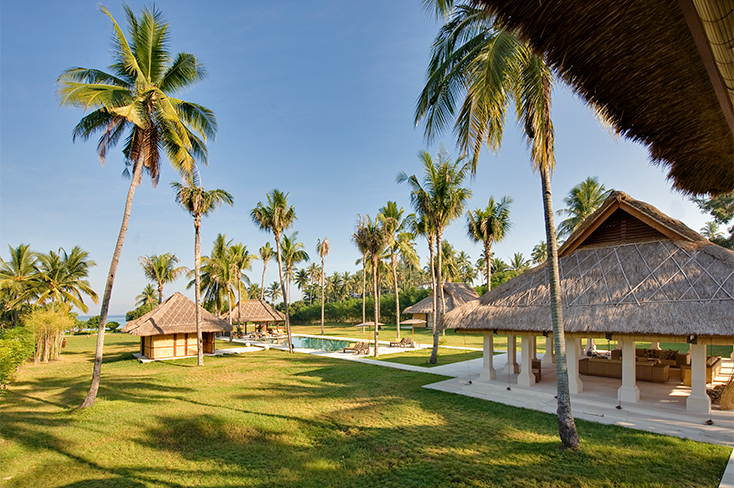 6 bedrooms
12 Adults