Bentota's sandy beaches, extensive lagoon and exciting water sports have made this resort town famous. Located on Sri Lanka's west coast, its palm-fringed beach stretches along a dramatic sandbar washed on both sides by water; that of the Indian Ocean and the Bentota Lagoon. Jet skis whizz atop the tranquil waters of the lagoon dodging windsurfers and kayakers as well as speed boats pulling jet skiers, wakeboarders and inflatables topped with soaked sun-seekers. Many diving companies also operate from Bentota during the west coast season (November to April) whilst boatmen offer eco-adventures further upriver.

What many do not know though, is that its best beaches can be found towards the south, near Induruwa. The crowds rarely head this way and the food is incredible in every aspect. Inland from Bentota, the scene is engulfed by rice fields, palm jungles, waterways and the odd hillock, often topped by a bright white Buddhist dagoba. Things to do in Bentota include visits to two very special gardens, both of which belong to the late Bawa brothers; Bevis, the artist and Geoffrey, the architect extraordinaire. Bevis' Brief Garden is at Kalowila and comprises intimate walled gardens plus a very special collection of art, whilst Geoffrey's Lunuganga is a bigger Italianate garden with views to die for.

Connections to Colombo and Galle can be made from Aluthgama train station, which is just a couple of kilometres north of Bentota. Here banks with ATMs, bakeries and pharmacies can also be found. A holiday in Bentota is sure to tick all the right boxes.
Read more
---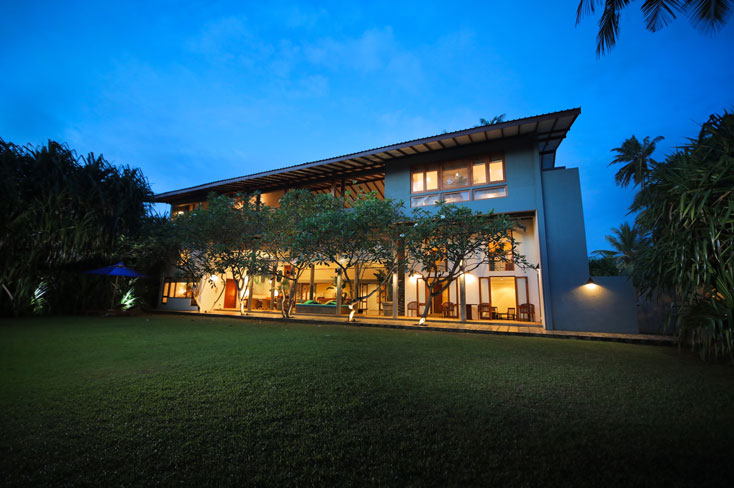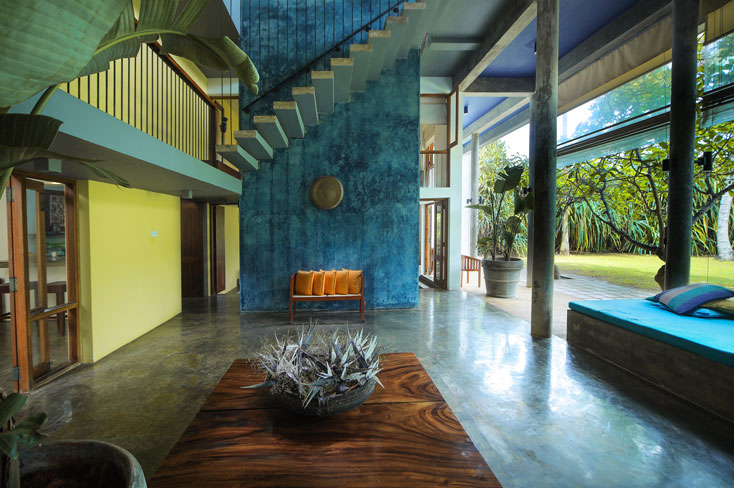 Saffron & Blue
3 Bedroom Rate
6 Adults
Explore this villa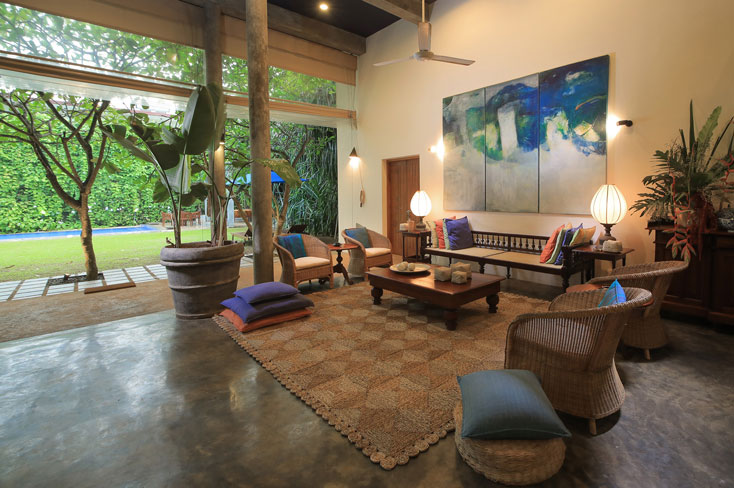 Saffron & Blue
2 Bedroom Rate
4 Adults
Explore this villa
Destinations
West Coast, Sri Lanka
Bali, Indonesia
Goa, India
Koh Samui, Thailand
Lombok, Indonesia
Maldives
Niseko, Japan
Nusa Lembongan, Indonesia
Phuket, Thailand
South Coast, Sri Lanka
Need more inspiration?
We're at your service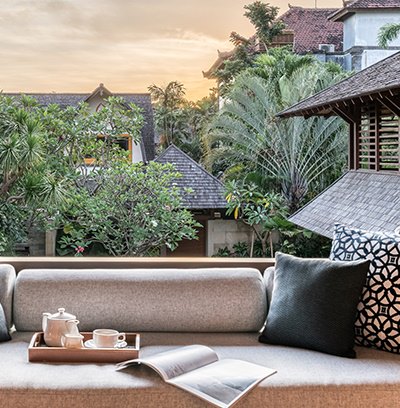 Read our reviews
See what our guests have to say about their stays
Read our reviews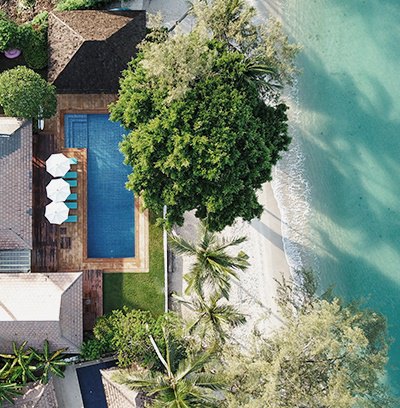 Our Signature Collection
Our Signature villa and chalets offer enhanced luxury at every level. Each tiny detail is taken care of, and small personal touches are sure to delight such as bespoke activities or fine dining with panoramic views.
See our signature collection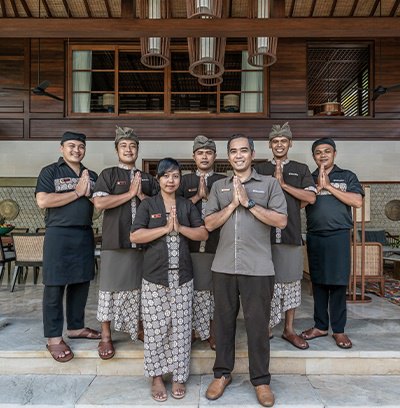 Contact us
Our Villa Specialists know each property inside out and would love to assist you in finding your ideal holiday home.
Start live chat