Sophisticated, wise, and perhaps a tad more subdued than some its younger siblings, Sanur is Bali's original beach town. Popularised in the 1930s by western bohemians and artists, it continues to attract large numbers of well-heeled, often more mature visitors.

Strolling along the breezy beachfront promenade that stretches for more than five kilometers, it is easy to see why some holidaymakers prefer Sanur's restrained peacefulness over the hustle and bustle of Kuta, Jimbaran or Seminyak.

Indeed, situated a mere 30-minute drive from the airport and within easy reach of many of Bali's beauty spots, Sanur is a fantastic location for families or groups of friends looking for a quiet and genteel base for exploring the island.

Compared to some of the west-coast Bali destinations, where space is at a premium and villas are often squeezed into tiny plots, our Sanur luxury villas exude splendour, space and style. All are situated on the coast and enjoy ocean views – most are absolute beachfront. From the comfort of your poolside lounger, surrounded by lush tropical gardens, you can lie back, relax and take in the mystical eastern islands of Penida, Ceningan and Lembongan, shimmering on the horizon, while a full contingent of professional and helpful staff tend to your every need.

Sanur first rose to fame thanks to its golden sands, and its beaches continue to stand out for their relaxed vibe, gentle ocean swell and awesome panoramas. Our favourite spots include Cemara Beach and Sinddhu Beach, while Mertasari Beach is a particularly popular Sunday picnic spot among local families.

You are spoilt for choice when it comes to eating out in Sanur, with a wide variety of restaurants readily accessible from the beachfront promenade. Kayu Manis and Firefly are consistently rated as two of the best dining spots on the island, while for lunch and comfort food we can recommend Sala Bistro or Warung Papa Pizza.

For a taste of local history we suggest a visit to the Le Mayeur museum, which is named after (and was the home of) the famous Belgian painter, Adrien-Jean Le Mayeur – one of the many artists and travellers who made Sanur their home in the past century.

Despite its more tranquil reputation, Sanur has a varied nightlife which ranges from live music at Casablanca or elegant vibes at the Piano Lounge, to exotic cocktails at Linga Longa.

Perhaps the antithesis of Kuta – Bali's 'party central' – Sanur's mature vibe, awesome beaches and sophisticated crowd would very much suit a family or a group of friends looking for a mellow and laid-back location which is totally at ease with itself.


Read more
---
Need more inspiration?
We're at your service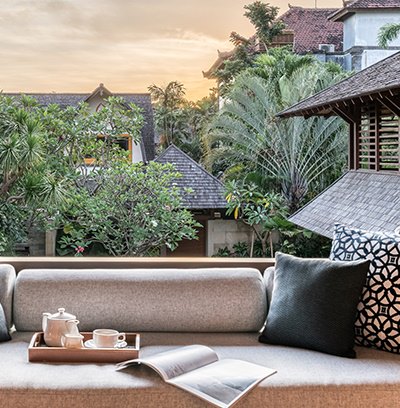 Read our reviews
See what our guests have to say about their stays
Read our reviews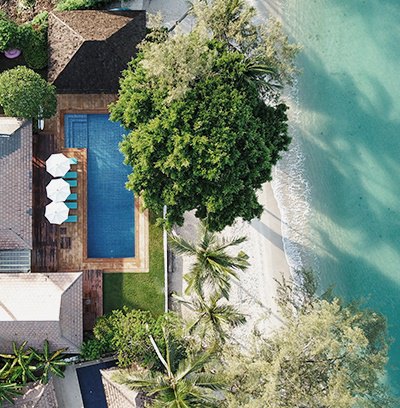 Our Signature Collection
Our Signature villa and chalets offer enhanced luxury at every level. Each tiny detail is taken care of, and small personal touches are sure to delight such as bespoke activities or fine dining with panoramic views.
See our signature collection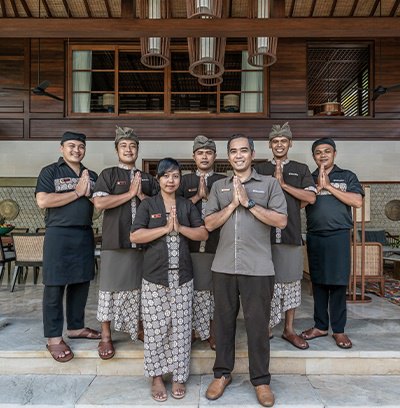 Contact us
Our Villa Specialists know each property inside out and would love to assist you in finding your ideal holiday home.
Start live chat