Pandawa Cliff Estate - Villa Marie
The villa you chose is no longer available for rental from us but we have a portfolio of Elite Havens in various locations around South East Asia for you to choose from. Alternatively feel free to send us an enquiry and it'll be our pleasure to help you find the perfect villa for your next holiday.
6 Bedrooms
12 Adults
Villa Marie is one of four exceptional villas that make up the Pandawa Cliff Estate – a hidden paradise located high above the ocean on Bali's southernmost tip.
As the estate's name suggests, the villas are positioned on the clifftop overlooking the golden sands of Pandawa Beach. This is glorious, unadulterated, spectacular Bali at its best: far from the hoi polloi of Seminyak and Kuta, yet less than half an hour's drive from the airport and many of Bali's top attractions, including the sacred temple of Uluwatu and the fine dining establishments of Jimbaran and Nusa Dua.
Together, The Pala, Villa Rose, Villa Markisa and Villa Marie offer a total of 21 bedrooms, capable of sleeping 42 adults. This, coupled with the superbly landscaped clifftop gardens, extensive decked areas, huge team of professional yet personable staff and purpose-designed guest facilities, make The Pandawa Cliff Estate a wedding and special event venue par excellence. The four villas also share a sports centre with full-size tennis court, squash court, gym and spa.
Privacy is in no way compromised however, and each villa is sweetly secluded within its own extensive walled gardens. Villa Marie's layout is particularly family-friendly. Bedrooms are arranged around the 16-metre pool, a centrally situated living pavilion and a large barbecue balé. Four of the six bedrooms occupy a double-storey building towards the back of the villa, with two master bedrooms in stand-alone pavilions to the front. Although Villa Marie is set slightly further back than the other Pandawa Cliff Estate villas, the ocean can still be seen from most rooms.
A skilled private chef heads the estate's staff kitchen, and he and his team prepare and serve a wide range of gastronomic delights from a restaurant-style menu. The villas are neatly maintained, inside and out, by a small army of housekeepers, gardeners and pool attendants, and guarded by a team of diligent security staff, while two seven-seater cars with drivers are on standby for guests who wish to explore this delightful corner of the island of the gods.
Read more
This haven includes
Unique features

Cliff Top Views

Car and Driver

Gym Facilities

Tennis Court

Private Spa

Estate/Resort Facilities

Kids Club
Location
Peaceful and private, situated at the end of a winding country lane on Bali's southernmost tip, Pandawa Cliff Estate is a hidden paradise overlooking the Indian Ocean from its enchanting clifftop setting.
Apart from a handful of luxury villas sprinkling the top of the cliff, and the beach huts and local cafés bordering the white sands of Pandawa Beach far below (named after the five warrior brothers of the Mahabharata epic, whose white stone statues are carved into niches along the road leading down to the beach), there is little development in this unspoiled corner of Bali. But despite its tranquil, rural setting, Pandawa Cliff Estate is less than a 30-minute drive from Bali's international airport, and within easy reach of several glorious surf beaches, the sacred sea temple of Uluwatu, and the many restaurants and beach bars of Jimbaran and Nusa Dua.
More information for Things to do
Your Villa Manager, will have a wealth of information about places of interest and will help arrange transport and make any bookings required. Do also ask the staff about the area too. Most will live nearby and can give an interesting insight into some of the fascinating aspects of local Bali life.
In the meantime, here's a taste of the many and varied activities on offer within reach of Pandawa Cliff Estate.
Until recently, the white sands and warm, protected waters of

Pandawa Beach

were visited only by locals and seaweed farmers. A paved (toll) road cut through the cliff has recently made this beautiful beach, which lies immediately below the estate, much more accessible.
Among other

local beaches

is the famous surf beach at Uluwatu. Not quite as spectacular but equally alluring are the beaches of Bingin and Padang Padang. Beautiful white sand bays with rock pools and a host of local cafes.
At

Jenggala Keramic

in Jimbaran, visitors can browse and buy from a vast range of handcrafted ceramics and glassware. Jenggala also runs 'Make and Paint a Pot' sessions where 'Children' of all ages are encouraged to get creative.
For golf enthusiasts, the

New Kuta Golf Club

(11km) features an 18-hole course overlooking the ocean.
Both five star and local

restaurants

are plentiful and close by. Bulgari and Ayana resorts are among the favourites and the Rock Bar at Ayana is a must-see for sunset cocktails. Finns at Semara has a beach club for more casual dining.
A

seafood feast at Jimbaran

is a must for every holiday in Bali – dozens of seafood warung (cafés) line this west-facing beach, perfect for a sunset dinner.Fine dining options are available at most of the big resort hotels in this area; notably PJ's, the charming beachside restaurant at the Four Seasons in Jimbaran, serving Mediterranean-styled cuisine. And Balique on Jalan Uluwatu in Jimbaran, is a delightful vintedge restaurant serving great food and cool cocktails.
Nusa Dua's Bali Collection mall has a host of

local boutiques

and a department store. Heading towards Kuta (about 40 minutes) brings you to Galleria shopping mall while nearby Tuban has Discovery Mall and streets lined with local shops. Seminyak boutiques are about an hour away.

Uluwatu's clifftop temple

is well worth a visit. Home to mischievous monkeys which are considered sacred in Bali, Pura Luhur Uluwatu is one of the island's most important temples. Get there in good time for Sunset to watch the enthralling Kecak Ramayana & Fire Dance.
Learn to surf or stand up paddle at Jimbaran Bay, a great place for beginners. Rip Curl School of Surf offers day courses and provides all the equipment.
The most exclusive

Bali trekking tour

promises breath-taking vistas and heart-warming encounters while supporting sustainable social change in the once-forgotten villages of Muntigunung. Elite Havens is a proud partner of Muntigunung Community Social Enterprise.

Covering 3.8 hectares of tropical parkland in Kuta,

Waterbom

Bali has 16 water slides (including The Climax with its 360 degree loop) to entertain the young and the young at heart. A great family day out, but go early to beat the crowds.


LEAVE THE PLANNING TO US
Shake off the stress of holiday planning. Let the Elite Concierge take care of all your bookings and arrangements, from transport, tours and restaurant reservations, to any special requests for your arrival. We're here to make your holiday experience extraordinary.
Quick facts
Location
Kutuh village, The Bukit Peninsula, South Kuta, Bali, Indonesia.
Capacity
12 Adults (4 bedrooms with king-size beds and 2 with twin convertible to king-size). Extra beds available on request at additional charge.

Living areas
Living pavilion with lounge, dining for 10 and TV area; outdoor dining for 6 in barbecue pavilion.
Pool
16m x 4m. 0.6m-1.2m depth.

Estate staff
Villa Manager; assistant manager; full-time chef; 24-hour housekeeping, butler service and security; garden and pool staff; maintenance engineer; in-house spa therapist. Babysitters available on request.
Dining
Western, Asian, vegetarian and children's dishes. Requests accommodated (including special diets).
Communication
WiFi internet access; landline for international and local calls; mobile phone coverage.
Entertainment
Satellite TV; DVD and Blu-ray player.
Spa & sport centre
Full-size tennis court; squash court; spa and gym.
For families
Villa Marie is well-equipped for families, and can provide baby cots, high chairs and booster seats on request.
Transport
A 7-seater car with driver is available on a complimentary basis for up to 8 hours a day. Additional hours are charged on guest account.
Weddings & events
Offering an unbeatable clifftop setting, with large lawns and exceptional purpose-built guest facilities, weddings and events for up to 400 people can be arranged at the estate with prior notice.
Additional facilities
Barbecue; diesel powered back-up generator; safety deposit boxes in all bedrooms.
The layout
Indoor Living
A centrally positioned living and dining pavilion houses all Villa Marie's indoor living space.
This is a warm and convivial area for gazing out over the pool and gardens, chilling in front of the television or enjoying a meal at the 10-seater dining table.
A well-equipped open-plan kitchen occupies one corner of the living and dining pavilion.
Outdoor Living
Spacious outdoor dining balé fitted with a built-in barbecue, wet kitchen area and a circular, all-weather-rattan table for eight.
16-metre T-shaped swimming pool with shallow area for the kids.
Private furnished terraces front the two master bedrooms, either side of the pool.
The rooms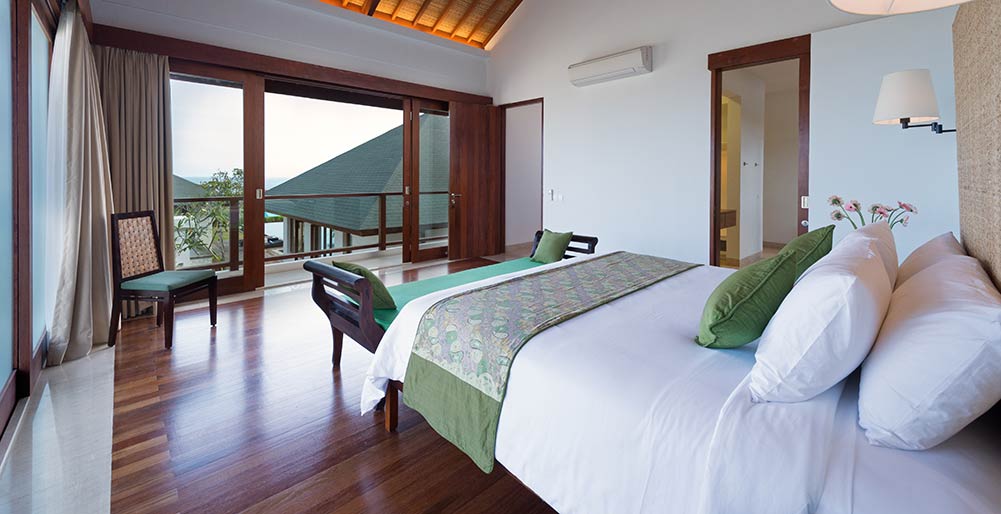 Master Suites
Two luxurious master suite pavilions each with wide glass doors facing the ocean in one direction and the pool in the other.
Both master suites furnished with king-size beds and equipped with flat-screen, satellite-channel TVs and Blu-ray/DVD players.
Spacious master bathrooms incorporate dressing areas, oval terrazzo bathtubs and rain showers.
Guest Suites
Four guest suites occupy a two-storey building reached via a timber boardwalk crossing pretty ponds. Each floor houses a pair of equally sized ensuite bedrooms – one king and one twin (convertible to king).
Guest bathrooms are bright and spacious, all with well-designed dressing and vanity areas.
Dining
Pandawa Cliff Estate's personal chef and his skilled team are at your service to prepare complimentary daily breakfast, as well as snacks, lunch and dinner selections from the villa's extensive restaurant-style priced menu. From freshly made salads and seafood pasta to traditional Indonesian favourites, succulent steaks, and classics such lobster thermidor, plus a range of sinful but delicious deserts – a mouthwatering choice of dishes are available whenever and wherever you chose.
The chef and his team will also be pleased to prepare meals according to guests' request and to cater to special diets. To make the most of the kitchen and allow time for grocery shopping, please discuss meal requirements with your Villa Manager or senior butler in advance.
View a sample menu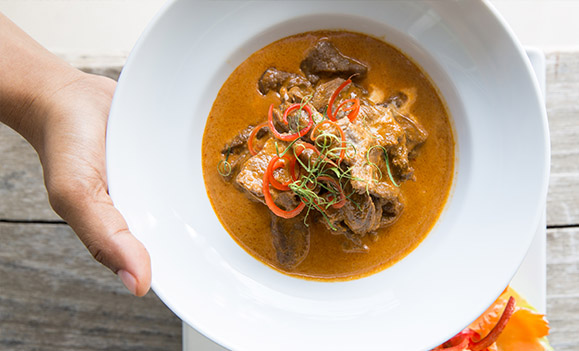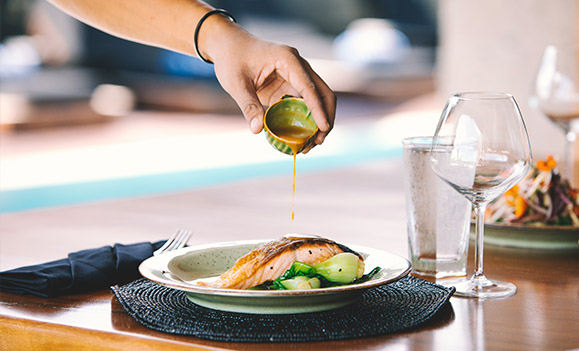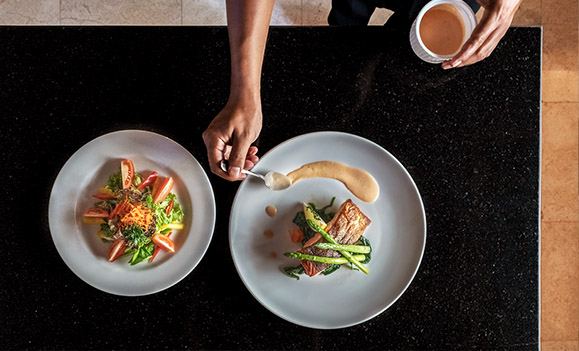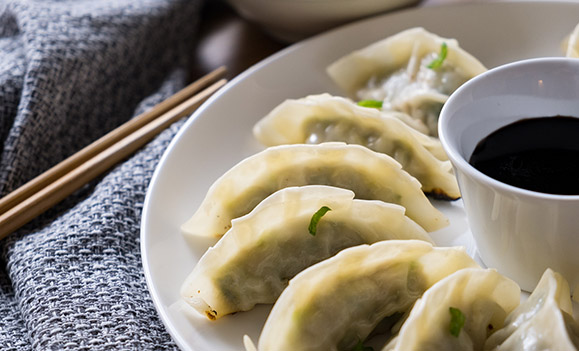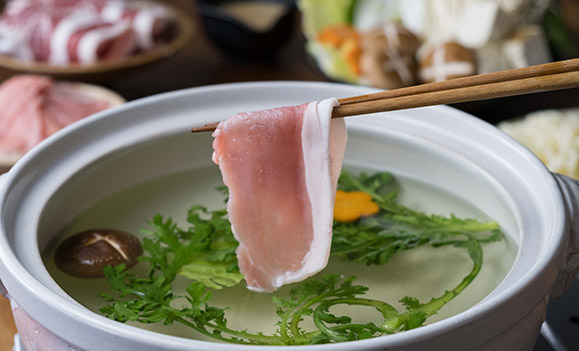 Reviews
To: All Pandawa Cliff Estate Thank you for the service that been provided to us. The place was great and have a pool. Whole family had been enjoying most of the time stay at this hotel. Also have a good breakfast every morning. We'll recommend this place to all friend & relations. Hopefully we can come again in the future and enjoy it again. Special thanks also to Pak Moko that being served us.
06-Oct-2023 - 09-Oct-2023
Nydia Ekasumara And M
United States
Thank you for a fantastic holiday, we're had such a relaxed & definitely enjoyable time. The friendly smiles & hello's have made our days happy ones. With the lead up to a wedding for my son & the after party the following day all the quiet workers made for an easy & comfortable experience. Again, so many thank yous for a great time had by all our guests and friends too. Missing our villas
... more
28-Sep-2023 - 02-Oct-2023
Christine I
United States
During our stay here for our daughter's wedding, with people who come from Canada (us!) and Sweden, Australia and England, we received exceptional service, both for all our meals and for the service of our suites! All the staff were very capable and polite and friendly, with special mention for Moko and Indra! They were always there when we needed them. We absolutely loved our stay here, a
... more
18-Sep-2023 - 22-Sep-2023
Brody Green S
Australia
Thank you Pandawa Cliff Estate for an experience of a life time and there is no doubt that. I will always remember this place this as one of my favorites.
12-Sep-2023 - 15-Sep-2023
Melissa B
Australia
Thank you Pandawa & Indra for having us. We had an amazing stay here. It has to be one of the best hotel experience I have ever had. Thank you all.
05-Sep-2023 - 08-Sep-2023
Sebastian K
Australia
A big thank you for having us stay at your amazing resort. We have enjoyed every moment. You hosted the most amazing wedding. Thank you, Nick, Nichole + Willow
28-Aug-2023 - 31-Aug-2023
Stephanie And T
Australia
A huge thank you to all the Pandawa team. We have been spending an amazing stay. We appreciate all the details and attentions bring to our families. The room are very comfortable, the food is delicious, and we felt at hone in this house. Special greeting to the cooking chef who was externally flexible and talenting. We want to thank Tina, for the professionalism and disponibility. But more
... more
17-Aug-2023 - 27-Aug-2023
Caroline B
France
Thank you Pandawa Cliff for the lovely stay, we had a great time, big thanks to Moko & the whole staffs.
13-Aug-2023 - 17-Aug-2023
India L
France
Dear Pandawa Cliff, No words are enough to describe this beautiful house, the staff were amazing and very great service, I totally recommend this place & would definitely come back. Thank you for hosting us and let us celebrate the wedding and make two beautiful culture reunite in one single day, also I wouldn't forget the amazing friend Bayu such a nice guy keep him with you. Big
... more
09-Aug-2023 - 12-Aug-2023
Mia L
China
Thank you Pandawa for the lovely stay. Everything was perfect. The room, the villa, the wedding not to mention the service. Special shout out to Bayu, Adi & Indra for helping us out the entire trip. We will be back for sure.
04-Aug-2023 - 07-Aug-2023
Mr S
Indonesia
We had a wonderful stay in Villa Marie! The staff were incredible and made us very welcome. The food was delicious and the setting beautiful. I just wish we could have stayed longer. Thank you!!
31-Jul-2023 - 04-Aug-2023
Tom P
Hong Kong
Tina, Moko, Chandra, Indra, Bayu, Adi & all, Thank you so much for a wonderful stay! From food to suit all to last minute event planning our stay was amazing and our final dinner a thing of dreams. Absolutely amazing hospitality, from Chef to SPA to Butlers and management, no detail left behind!! Thank you!!
23-Jul-2023 - 30-Jul-2023
Charmi P
India
Thank you Anom, Indra, Moko & all the staff at Villa Marie, your service is impeccable! Special shout out to Chef Bagus, the food was amazing we all enjoyed it so much! A beautiful place with beautiful memories. Thank you for making our stay so wonderful! Hope to be back again soon.
20-Jul-2023 - 23-Jul-2023
Sofie H
Indonesia
Thank you for the amazing holiday! We had a great party in the villa, everything was stunning. Service was great, the staff paid attention to guest's requests. Thank you!
04-Jul-2023 - 06-Jul-2023
Daniel S
Russia
To all the beautiful staff at Pandawa Cliff Estate, Thank you so much for your amazing hospitality and kindness you have made our stay so special and have provided us with life long memories. Keep doing the amazing work that you do! It is so appreciated!
15-Jun-2023 - 18-Jun-2023
Gemma Bateman And L
Australia
Thanks Moko! Team were amazing, friendly + helpful, went out of their way for us. Had a great and amazing time. Brilliant venue.
08-Jun-2023 - 12-Jun-2023
Blayne U
Australia
We had an amazing stay here for Bec & Kev's wedding (Krewcella!!!). Thank you to all the staff here for making us feel at home and we can't wait to come back.
02-Jun-2023 - 05-Jun-2023
Bec And K
Australia
Pengalaman yang sangat menyenangkan!! Semua servicenya unexpectable, bagus sekali. Fasilitasnya gak usah ditnya, lengkap banget, comfortable place!! Semua staff nya ramah dan very much much helpfully. Pandawa Jaya! Jaya! Jaya!!
27-May-2023 - 29-May-2023
Julian E
Indonesia
It has been a good experience to stay in Pandawa Cliff Estate. The staff are all friendly here especially Moko and Indra, they helped us a lot. The view and service here is excellent. I am looking forward to come back again. Hope to see you guys in the future. Bye!
22-May-2023 - 24-May-2023
Nathan And R
Indonesia
We had a great stay and wonderful wedding weekend. Thank you so much to wonderful staff for making our stay so much more special. I can't wait to come back and visit again.
09-May-2023 - 12-May-2023
Julianne C
United States
What a lovely property! and the staff is so gracious & helpful. You all made my first trip to Bali unforgettable. Thank you.
23-Apr-2023 - 29-Apr-2023
Brian H
United States
Thoroughly enjoyed our stay at Pandawa. Everything was terrific. The staff were so attentive, friendly and thoughtful. Just very sad to say goodbye! Hope we get to stay here again. Penny + Paul.
05-Apr-2023 - 10-Apr-2023
Patrick S
Australia
All the butlers are professional and kind We had great time to staying here. Thank you Sugi, Indra & Tina.
25-Dec-2022 - 02-Jan-2023
Charlotte P
South Korea
Spacious, attentive staff, clean room. We are four family with kids, kids are all happy with the pool, enough space to run around.
21-Dec-2022 - 24-Dec-2022
Romeo And Z
Indonesia
Amazing service!! Great stay (staff is really polite & serve with a smile). Enjoyed it so much. Love the food. Thanks! Highly recommend this place!!
25-Nov-2022 - 27-Nov-2022
Aaron A
United Kingdom
Hi Pandawa Estate staff, thank you for all your amazing service & help. My sister & I had a lovely stay here & enjoyed the beautiful stay, comfy rooms, great food and relaxing atmosphere. Would highly recommend this place. Thanks again.
04-Nov-2022 - 07-Nov-2022
Shang Li And I
United States
Thank you to the team at Villa Marie. Who made our stay very comfortable. The breakfast was delicious. The beds are good and comfy. We would love to come back.
20-Oct-2022 - 23-Oct-2022
Isabella L
Singapore
Dear staff at Pandawa Cliff Estate, Thank you for the most wonderful stay. We had a great time. Hope to see you all again.
15-Oct-2022 - 20-Oct-2022
Jonathan X
United States
We had been staying here for last three days. It is a fantastic experience, from room service, car rental for city tour to breakfast selection. Thank you, Pandawa Cliff Team, and we look forward to coming back. Wish you all the best!
04-Oct-2022 - 07-Oct-2022
Marco H
Indonesia
Dear Pandawa Staff, Thank you so much for such a lovely hospitality and service. You all are humble & down to earth people who went beyond to help and accommodate such a large group of people. The place itself so luxurious with spectacular views. The massages were so relaxing too! Thank you for everything, will definitely visit again.
27-Sep-2022 - 02-Oct-2022
Shoma C
Australia
We really enjoyed our stay at Pandawa Cliff Estate. They took care of us. Very well particularly Indra & Sugi. they did extremely well to take care of all of us and become like family members. Its a beautiful villa well the best facilities include Gym,Spa, lawn tennis, squash etc. Will love to come again. Many thanks.
14-Sep-2022 - 19-Sep-2022
Tammy &
Indonesia
Lovely stay, good food and service Very nice and clean rooms.
11-Sep-2022 - 14-Sep-2022
Waimond F
Canada
We enjoyed our stay very much. Indra & Sugi were fabulous, so helpful nothing was too much trouble. Always happy & smiling. The is beautiful and the rooms very comfortable. We will be back, Thank you
09-Sep-2022 - 11-Sep-2022
Jacey B
Australia
Bli & Mbok have the best hospitality. They are very thoughtful & generous, even when they are not asked. ****** (six star) service. Thank you bli & mbok! The estate is very clean, situated nicely above the sea. Amazing view, stunning!!! The space is spacious and cozy for enjoying and relaxing with family & friends. Superb stay !!!
11-Aug-2022 - 15-Aug-2022
Dhika And C
Indonesia
Thank you for a lovely stay! We really appreciated the service and efficiency from all the staff, and really enjoyed ourselves. Thank you also for helping to arrange the proposal by Anthony to Joyce, with the beautiful flowers and fireworks. We will always treasure the memories.
05-Aug-2022 - 10-Aug-2022
Anthony E
Singapore
Thank you Villa Marie staff for all your help, we have loved our stay and will definitely recommend to our friend & family. Amazing view, food and vibes, we could want to come back. Thank you everything.
29-Jul-2022 - 01-Aug-2022
Andrea Cheah And J
Australia
Awesome stay at the Pandawa Cliff Estate . The staff were very helpful & attentive. Very happy and will surely come back again.
25-Jul-2022 - 29-Jul-2022
Ibu S
Indonesia
Villa is very clean & service is tiptop Staff one very attentive, friendly & helpful. We had one of the best stay ever, Keep up your good work and hope to see come back soon. All the best. Thank you again.
13-Jul-2022 - 17-Jul-2022
Jessy C
Malaysia
We had and absolutely wonderful time staying at The Villa Marie. The staff were attentive and helpful and we love the good squash court and grounds. We are sad we have to go. Thank you for you service during our stay.
21-Jun-2022 - 24-Jun-2022
Frances L
United States
The workers are very attentive to the guests and make the stay homey. Good facilities provided and excellent food delivered on schedule and with no delay. Staff able to easily adjust to guest needs. Thank you for your service.
18-Jun-2022 - 21-Jun-2022
Jony S
United States
Excellent service Villa is very clean Staff are very helpful. Will come back for sure. Thank you.
12-May-2022 - 16-May-2022
Petra G
Indonesia
Very good service! Staffnya ramah, responsive and very helpful. They try their best to provide everything we need.
13-Mar-2022 - 15-Mar-2022
Mr. Bobby P
Indonesia
Thank you for great service & hospitality. It was a memorable trip and see you again soon.
12-Jan-2022 - 14-Jan-2022
Wentao K
Indonesia
Thank you for great service & hospitality. It was a memorable trip and see you again soon.
09-Jan-2022 - 12-Jan-2022
Wentao K
China
Thanks Pandawa for the hospitality. The Villa was nice and have a nice view. The Butler also nice. Thanks for helping us. See you again.
25-Dec-2021 - 03-Jan-2022
Dewi M
Indonesia
All the best buat Pandawa Cliff Estate. Ini beneran Villa sultan fully recommended. Best view ever Best service 24 hours ever Best places in Bali Terima kasih masyarakat Bali Thank you very much Matur suksma. Suksma Bli Sugi, Bli Indra dan Bli, Bli lainnya juga. Mbok-mbok lainnya kalian luar biasa.
16-Dec-2021 - 19-Dec-2021
PTB J
Indonesia
Service nya bagus Tempatnya nyaman Breakfastnya enak Love it We will back soon
29-Oct-2021 - 01-Nov-2021
Mr J
Indonesia
Three months' stay in Rose & Marie make it hard for us to leave Pandawa. It is so lovely and full of memories for us. Not to mention the fantastic view off the cliff. This will be our second home whenever we visit Bali in the future. Lovely staff and management.
27-Jun-2021 - 01-Jul-2021
Reni R
Indonesia
5-STARS. A really amazing villa experience for our family. Everything was done very nicely, and the service is just beyond special. The warmth and kindness of the staff really touched us. We celebrated a beautiful birthday with our villa decorated beautifully. Thank you for making our precious family time even more special.
16-May-2021 - 18-May-2021
Dinora O
Indonesia
Dear Pandawa Cliff Estate Team, we give you 5-STARS! An amazing villa experience for our family. Everything was done very nicely, and the service of the villa staff is just beyond special. The warmth and kindness of all the staff members really moved us. We celebrated here with a beautiful birthday set-up and our villa decorated beautifully. Thank you for making our precious family time even
... more
13-May-2021 - 16-May-2021
Dinora O
Indonesia
Family had a great time. Staff is great. Felt at home and will book again. Thank you so much.
21-Nov-2020 - 25-Nov-2020
Rex F
American Samoa
We had an amazing time here. The customer service was wonderful, we loved how kind all the staff members were, very helpful. One input is that I saw few dead insects in the outdoors. Although, I also understand that this property has vast open spaces. Overall, we really enjoyed Pandawa Cliff Estate. Thank you.
14-Nov-2020 - 18-Nov-2020
Nia R
Indonesia
Very sweet and unforgetable experience to stay in Pandawa Cliff Estate. The services and food are perfect. We all very enjoy our holiday in Bali and in Villa Marie. Hope we will come to Bali and stay here again in the future.
02-Feb-2020 - 04-Feb-2020
Bill B
China
We are very happy with the service provided to us during our trip. Your staff have been very polite and responsive to all our needs. We are very happy and will hope to visit in the future.
18-Jan-2020 - 20-Jan-2020
Paul & Family
Indonesia
The most beautiful villa, the exceptional staff, good food and hospitality. Made our stay fully wonderful, comfortable and memorable. Will miss all of it and hope to come back soon. Thank you and bless in the new year.
09-Jan-2020 - 12-Jan-2020
Elaine W
Singapore
Amazing villa! Amazing staff! Thank you so much for a memorable stay to all of the staff Pandawa Cliff Estate. Happy new year 2020.
01-Jan-2020 - 06-Jan-2020
Michalewski family
Poland
Gorgeous villa! Best part of everyday in Bali was returning to this villa and jumping into the pool. Comfortable, clean and serene. Staff was incredible, friendly, helpful, always with a smile. Sugi, Indra and Moko were so gracious. Our drivers were extremely helpful. All of the staff took extra care of my grandmother to make sure she was comfortable. Can't wait to return to Pandawa Cliff
... more
25-Dec-2019 - 01-Jan-2020
Rishvika & family
Philippines
Comfortable and nice stay. Very nice staff! We had an enjoyable holiday here.
21-Dec-2019 - 25-Dec-2019
Janice A
Hong Kong
The service is very professional and staff here is really nice. Quite an enjoyable and unforgettable experience! Strongly recommended.
04-Dec-2019 - 07-Dec-2019
Patricia
China
Thank you so so much for all the fantastic service! Villa was amazing and our stay here were be remembered for a lifetime.
08-Nov-2019 - 11-Nov-2019
Adriana & Ranier
Indonesia
Thank you Pandawa for the great stay and amazing service by all your staff. Our stay was made that much more memorable because of you.
07-Jun-2019 - 10-Jun-2019
Bryan H
Australia
A huge thank you to Indra and Sugi for looking after us so well. Could not have been happier with our time here. An amazing place with excellent staff and service.
31-May-2019 - 03-Jun-2019
Dave M
Australia
Really enjoyed our stay at the villa. Staff were extremely helpful and accommodate our needs. Food and pool were great.
03-May-2019 - 06-May-2019
Oli K
Netherlands
Lovely stay, staff very friendly and very helpful. We had a great time. Villa is well maintained and beautiful.
19-Apr-2019 - 22-Apr-2019
Charis L
Australia
Thank you Pandawa Cliff Estate and the welcoming crew. It was a wonderful stay in here and the service was right on point and attentive. Thanks for taking care our group during the stay. Definitely will revisit again.
28-Mar-2019 - 31-Mar-2019
Mitch M
Singapore
Thank you staff of Pandawa Cliff Estate. Fantastic service - everyone was polite and accommodating. All guests had a great time, food was very good. Thank you all, on behalf of Navved and Megan's guests, we hope to be back.
22-Mar-2019 - 27-Mar-2019
Shane H
Singapore
Great facilities, amazing villas. All these could be empty without the awesome staff. Kudos to all the amazing people who made our trip a wonderful experience.
08-Mar-2019 - 11-Mar-2019
Jay and Gee
Philippines
Thank you for an amazing stay at Pandawa! We had a beautiful time.
01-Mar-2019 - 04-Mar-2019
Luke A
Australia
The time here was fantastic and perfect. The villa, the food and the people who took care of us all. Thank you to the PCE team.
16-Feb-2019 - 23-Feb-2019
Sara W
Singapore
Everything is perfect from the first to the last minute of our stay. The villa is incredible, the staff is very kind and helpful. They try their best to make us happy. Excellent breakfast, amazing swimming pool and comfortable bedroom! Mini paradise, but generally comfortable all round. Great accommodation for big families. A cozy and relaxed villa with great and friendly staff. Thanks for the
... more
10-Dec-2018 - 14-Dec-2018
Kenneth P
Singapore
Thank you so much for the amazing hospitality! The loveliest group of people with the best grounds in all of Bali. Absolute pleasure to stay here and will definitely be back, thanks for having us.
07-Dec-2018 - 09-Dec-2018
Karen K
Indonesia
Thank you for an amazing and memorable stay and experience. The pool was warm and lovely, the rooms were big and comfortable and the staff were fantastic. 10/10 for everything. I will be recommending this estate to anyone coming to Bali. Honestly a fantastic stay and we have eaten every type of unique Balinese food available which is a real treat, delicious. Can't wait to come back one day.
13-Nov-2018 - 20-Nov-2018
The Cowlrys
Indonesia
We had an amazing time at villa Marie. Apart from the spectacular views and great rooms, the service was impressive. Wayan and Chandra were so helpful and met all our kids. Thank you so much for the wonderful time.
06-Nov-2018 - 13-Nov-2018
Java and Paul
Singapore
I can't rate our stay at Pandawa Cliff Estate high enough. It has been an absolutely amazing experience. Not once have we been blessed with beautiful vista's, but everything from the rooms to the pools to the food and especially the friendly customer service has been exceptional. In particular, Adi has been magnificent and has made our stay here one to remember. I will definitely be
... more
01-Nov-2018 - 04-Nov-2018
Clint and Nadia
Australia
Very good for everything, thanks to all.
27-Oct-2018 - 31-Oct-2018
Hsiao H
Taiwan
What an Amazing place Pandawa Cliff Estate is to stay at. The staff are all amazing and we were always well look after. Our daughter had a beautiful wedding.
22-Oct-2018 - 25-Oct-2018
Ashlee and Dean
Australia
What a wonderful and memorable stay here in Pandawa Cliff Estate. Thank you so much to our butler Putu and the rest of the staff for taking care of us.
19-Oct-2018 - 22-Oct-2018
Ricafort family
Canada
Thank you for great experience. The service was amazing and the staff were very accommodating. Great gateway.
06-Oct-2018 - 08-Oct-2018
Karmela R
Australia
Thank you for the beautiful hospitality. We all had an enjoyable stay.
21-Sep-2018 - 24-Sep-2018
Michelle and Adam
Australia
Our stay has been exceptional, our butler Wayan (Agus) was absolutely fantastic, his service and friendliness is to be highlighted.
18-Sep-2018 - 21-Sep-2018
Abby B
Australia
Life in Pandawa is a life in paradise. Home away from home a million miles away. Can't wait to come back.
03-Sep-2018 - 06-Sep-2018
Alice C
Hong Kong
Life in Pandawa is lfe in paradise. Home away from home million miles away, cannot wait to come back.
31-Aug-2018 - 03-Sep-2018
Jessie and Mike
Australia
The staff in the villa has been very attentive and friendly. The villa itself is very pristine and well kept. Overall my stay here has been very pleasant.
19-Aug-2018 - 25-Aug-2018
Michael V
Australia
The staff in the villa have been very attentive and friendly. The villa itself is very pristine and well kept. Overall my stay here has been very pleasant.
17-Aug-2018 - 19-Aug-2018
Valerie T
Indonesia
Beautiful place and breathtaking surroundings - could not have had better service. Thanks to all the staff, specially Pak Agung and Ratna for their impeccable service. Hope to return one day soon.
08-Aug-2018 - 12-Aug-2018
Teh Family
Singapore
Thank you so much and every staff has done an amazing job and we had the best night of our times. The team here is amazing, professional, polite and attentive. We cannot say enough thanks to the entire team. We will definitely come back here. Everything was absolutely perfect.
06-Jul-2018 - 08-Jul-2018
Araya and Nayoko
Indonesia
Pandawa has been the best experience. The staff have been exceptional. Candra has ensured that all our wishes have been met and no task has been too big, we would highly recommend to everyone. Thanks so much for making every day incredible and a truly unforgettable experience.
08-Jun-2018 - 11-Jun-2018
Melissa P
Australia
Thank you for your gracious Balinese hospitality. We loved joining you for Kemp and Amelia's wedding. Many thanks.
03-Jun-2018 - 07-Jun-2018
Friends of Amelia
Singapore
We cannot thank you enough for the amazing experience we had at Pandawa. The staff went above and beyond to make this stay a once in a life time experience. Our wedding was everything we could have wanted. We will definitely be back to relive the paradise that is Pandawa Cliff Estate.
02-May-2018 - 06-May-2018
Elizabeth & Joseph
Australia
Amazing villa, good food, great service.
27-Apr-2018 - 29-Apr-2018
Jonson Y
Indonesia
We and our guest have thoroughly enjoyed every moment of our stay. Thank you all for looking after our friends and family so well. We have created some ever lasting memories with our favorite people and will never forget. Food, hospitality and service was all 6 stars.
20-Apr-2018 - 23-Apr-2018
Sarah B
Australia
Perfect, we will come back. Thank you so much.
15-Feb-2018 - 18-Feb-2018
Rong W
China
Beautiful villas, helpful accommodating staff. Thoroughly enjoyed our stay. Thank you so much.
07-Nov-2017 - 10-Nov-2017
Joy T
New Zealand
We both had a fantastic time here. The staff are amazing and attentive. The food is great. We feel really relaxed going home, just what we needed.
17-Sep-2017 - 27-Sep-2017
Penelope .M W
Singapore
This villa is good. We are so relaxed.
18-Aug-2017 - 23-Aug-2017
Yijing S
China
Villa Marie is an amazing villa. We really enjoyed staying here. All the staff members are very nice and helpful to us. We arrived late on the first day and the staff were nice and gave us a warm welcome and they even prepared late dinner for us. We were so touched. We also loved the food the chef made for us. Staying here is an unforgettable experience for all of us. We are looking forward to
... more
28-Jun-2017 - 02-Jul-2017
Liangjin G
China
Thank you for taking care of all of us. We were all very happy and enjoyed the stay so much . Food - amazing! Service - amazing! Thank you once again!
08-Apr-2017 - 12-Apr-2017
Minyee T
Hong Kong
Wow , just wow. Amazing experience. The staff made the whole trip incredibly memorable! We will be back!
25-Feb-2017 - 02-Mar-2017
Peter P
Australia
This is the first time to experience in villa living in Bali. We are enjoyable to live in, especially for our kids. The swimming pool is suitable for children, and they played twice per day. As a chef enjoyed the cooking in the kitchen. Actually I cooked every day with the local seafood. The staff in the villa are nice, we enjoyed the hospitality provided by the service group, they quite young
... more
04-Feb-2017 - 10-Feb-2017
Wei L
China
This villa is very beautiful. We have wonderful time to stay here. Our children also like here. They are so happy. Thank you very much!
25-Jan-2017 - 02-Feb-2017
Hong T
China
A massive thank for all your professionalism, care and sincere service though out our stay in your beautiful villas! Your hospitality has made my trip a very memorable one. This has to be one of the best places/venues that have ever stay in. Keep up the great work and culture that your team possessed and we look forward to come back to your villas again. Big than you once again!
07-Jan-2017 - 10-Jan-2017
Melvin T
Singapore
Diego , Agung , Putu , Bayu , Cita and all thanks a lot for taking care of us , we had an amazing time here. Service is top notch and this place is absolute paradise that we dont want to leave !!! But will be back for sure !!! Thanks for everything and helping on the wedding day as well! It was a great one!
08-Oct-2016 - 11-Oct-2016
Daphne P
Singapore
To the team at Pandawa, you have done an amazing job at making us all feel welcome and very well looked after. Nothing was an issue and our every need as catered for, even down to buying us beer!. As a wedding venue, we couldn't have asked for better and all the guests commented on how amazing their stay was! Thanks you all very much and wishing you all the very best!
19-May-2016 - 22-May-2016
Erin B
Indonesia
Best villa we have stayed! Very friendly staff and helpful. Will definitely come back again and suggest to my friends. Thank you guys for the service.
05-May-2016 - 10-May-2016
Arminda J
Hong Kong
We really enjoyed our stay in this place, very friendly and helpful staff. Love the setting and facilities and thank you for all the assistance.
23-Jan-2016 - 25-Jan-2016
Fitrisia T
Indonesia
Thanks you for taking care of us. Thank you so much for a wonderful and relaxing holiday. We had a great time and the kids enjoyed themselves. Special thanks to Pak Wayan chef for feeding us so well. Every meal was so yummy - we hardly had a hungry moment .
30-May-2015 - 04-Jun-2015
Celine W
United Kingdom
Thank you for an incredible stay. The staff were so kind and helpful. Definitely want to come back again.
15-May-2015 - 20-May-2015
Keith M
Australia
We enjoyed a perfect stay. The rooms were excellent ,the food is great, the high point of the experience was efficient, friendly and positive attitude of the staff. We shall certainly return.
01-May-2015 - 07-May-2015
Stuart E
Indonesia
Need more inspiration?
We're at your service