A few kilometres north-west of Canggu, a towering banyan, sacred in many cultures, heralds the turning towards Seseh, a traditional beachside village approached via an avenue of coconut palms.

Seseh and its tiny neighbouring villages of Sogsogan and Cemagi still retain the customs and culture of old Bali. Here, you will see farmers in conical hats riding rusty old upright bicycles, as well as frequent, colourful processions leading to Seseh's large beachside temple. You might just see a barong (a high-spirited, benevolent beast representing the power of good; danced by two men inside an ornate costume) dancing on the street. The good news, for folks who want to immerse themselves in the customs and culture of old Bali, is that the villagers encourage and welcome congenial visitors.

Although you can now find a few private rental villas in these three villages, they have seamlessly integrated without detracting from the simplicity and charm of the location. This is an ideal destination for those who want to get lost in the beauty of the countryside, and for those who want to engage with the local people and gain privileged insights into the Balinese Hindu lifestyle.

Our luxury villas in Seseh-Tanah Lot are sprawling properties spread over vast acreages. Being away from the bustle has its advantages, and these serene holiday homes are perfect for soaking in the raw natural beauty around. Managed by professional staff, the villas allow you to kick back and relax, as your every need is met.

Lavish bedrooms connect to ensuite bathrooms, often with tropical bathtubs. Lush green, well-manicured gardens ramble on, punctuated only by sparkling swimming pools and covered balés. Media rooms, pool bars and tennis courts keep guests entertained and private chefs can whip up delicious meals personalised to dietary preferences. The villas, though fitted with all mod-cons such as air conditioning, televisions, WiFi and entertainment systems, humbly pay homage to their surroundings with sloping thatched roofs, open-sided pavilions, and a distinct Balinese vibe.

A little further up the coast is Tanah Lot, famous for its dramatic and venerated sea temple, which is perched on a craggy wave-lashed rock at the edge of the glistening black shoreline. It is probably the most photographed sight in Bali, especially in the late afternoon when its splendid profile is silhouetted against the setting sun. The Tanah Lot locale is also popular due to the presence of 18-hole, 72-par, championship-standard Nirwana Bali Golf Club, which is frequently voted as the number one golf course in Asia. This, however, still remains a remote area with few facilities other than the souvenir stalls and simple eateries within the temple grounds, and three international restaurants within Pan Pacific Nirwana Bali Resort. This peaceful area feels like it's miles from anywhere but is actually only 14 kilometres from the restaurants, nightlife and shops of Petitenget and Seminyak. A holiday in Seseh-Tanah Lot is for those who wish to be cocooned in nature while experiencing the local culture and lifestyle of rural Bali.
Read more
---
Need more inspiration?
We're at your service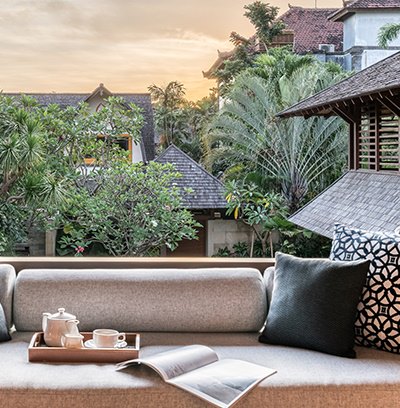 Read our reviews
See what our guests have to say about their stays
Read our reviews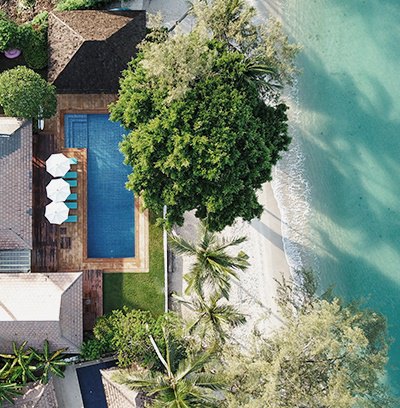 Our Signature Collection
Our Signature villa and chalets offer enhanced luxury at every level. Each tiny detail is taken care of, and small personal touches are sure to delight such as bespoke activities or fine dining with panoramic views.
See our signature collection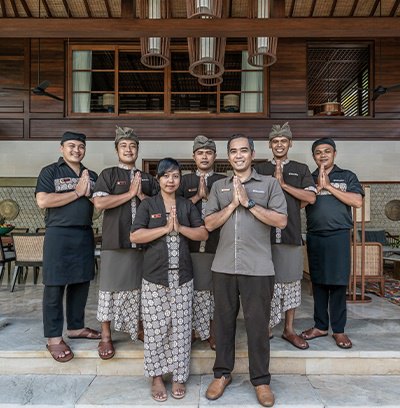 Contact us
Our Villa Specialists know each property inside out and would love to assist you in finding your ideal holiday home.
Start live chat