Sayang d'Amour
The villa you chose is no longer available for rental from us but we have a portfolio of Elite Havens in various locations around South East Asia for you to choose from. Alternatively feel free to send us an enquiry and it'll be our pleasure to help you find the perfect villa for your next holiday.
4 - 6 Bedrooms
12 Adults
This wonderfully opulent villa combines sophisticated European design with a magnificent Balinese setting amidst lush tropical gardens in the heart of stylish Seminyak. The beguiling Moroccan-inspired interiors and architecture blended with the French owners' sense of panache and style, transports guests into the pages of a spellbinding 'Tale of The Arabian Nights' when staying at this resplendent six-bedroom oasis.
Villa Sayang d'Amour provides the picture-perfect setting for sophisticated gatherings around the 20-metre swimming pool, elegant moonlit dinners or fabulously chic rooftop parties, whilst also providing wonderfully intimate spaces for private repose and relaxation. Villa Sayang D'Amour has thoughtful design and sense of scale, large enough to be majestic yet offering intimate and comfortable spaces for relaxation and contemplation. Enjoy a delicious meal illuminated by the warm glow of the chandeliers or watch a famous Balinese sunset on the rooftop surrounded by the perfectly landscaped tropical garden. During the balmy days, luxuriate on the lounge chairs under ample umbrellas and watch the children play in the custom-made cubby house or the specially designed kids' splash pool.
The villa provides and oasis of luxury and glamour minutes away from some of the best restaurants, shopping and nightlife that Bali has to offer (walking distance to W Hotel and Potatohead).
The warm and friendly staff is dedicated to ensuring the villa is true to its name. Discreetly and efficiently, they attend to guests every need ensuring their stay is one that is, indeed, filled with 'sweet love' as its name suggests.
Read more
This haven includes
Unique features

Near the beach

Event Facilities
Location
Villa Sayang d'Amour is a true oasis, a haven of absolute luxury and serenity. But a short walk along a discreet gang (lane) will bring you to the heart of buzzing Seminyak, home to world-class restaurants, happening bars, hip cafés and nightclubs. Delight in the variety of luxurious spas literally at your doorstep and the abundance of fabulous shops with everything from clothing to jewellery to home wares.

The ocean is just a stone's throw away and surfers will love the breaks on Seminyak beach. If that's all too energetic then simply take a stroll and feel sand between your toes. There is no end to the choice of bars and restaurants dotted along the beach so factor in some time for a refreshing beverage or a delicious meal of fresh grilled seafood at one of the beachside warungs.

One of Bali's most sacred Hindu temples, Pura Petitenget, the fourth largest temple on the island, where some of the most spectacular Balinese ceremonies may often be witnessed, is just moments away.
More information for Things to do
Your villa manager will have a wealth of information about places of interest and will help arrange transport and make any bookings required. Do also ask the staff about the area too. Most will live nearby and can give an interesting insight into some of the fascinating aspects of local Bali life.

In the meantime, here's a taste of the many and varied activities on offer within reach of Villa Sayang d'Amour.
Grab your bucket and spade (or walking shoes) and head to Petitenget Beach, whose sands stretch north towards Canggu and south to Kuta.
Visit the famous sea temple at Tanah Lot (16km). Although renowned for its sunset vistas, going early in the morning provides a better idea of the power of the location and the chance to see it undisturbed, apart from perhaps an offering ceremony.
A nice sunset alternative is to head down to Echo Beach (7km) where a number of cafés offer good sunset views and cold beer. Nearby, the museum-like Hotel Tugu, a very stylish and eclectic boutique hotel a few kilometres from Echo Beach is well worth dropping into for an aperitif too. Note that the beach along this section of the coast is dark volcanic sand and the waters are better suited to surfing than swimming.
Seminyak, Bali's most cosmopolitan enclave, is at your doorstep and you can indulge for hours in the glut of stylish, chic boutiques and international restaurants and bars including, Potato Head Beach Club, and La Lucciola. For furniture, antiques and homeware stores go for a wander around the streets of nearby Kerobokan.
Drive westwards to explore the charming Tabanan Regency, revealing terraced rice fields of emerald green, volcanic mountains and black-sand beaches dotted with fishing communities. Or head north to explore the volcanic lakes near the mountain town of Bedugul, including Lake Bratan with its photogenic and stunningly positioned Pura Ulun Danu – one of Bali's most important temples.
Surfs Up! The Island of Bali is world renowned for year-round surfing. Warm seas, relatively uncrowded beaches with reef breaks and suitability for all levels of experience, deem Bali a world-renowned surfing destination. The beaches of Canggu (3km) are known for their world-class surf breaks, offering exposed reef breaks with consistent surf. May through to October (dry season) is the favoured time for waves.
If you are a bold and brave bargain hunter, a spree within the heart of Bali's bustling provincial capital is an exciting and rewarding experience. Visit the vibrant Denpasar markets, where everything and anything is available.
The most exclusive

Bali trekking tour

promises breath-taking vistas and heart-warming encounters while supporting sustainable social change in the once-forgotten villages of Muntigunung. Elite Havens is a proud partner of Muntigunung Community Social Enterprise.
Covering 3.8 hectares of tropical parkland in Kuta,

Waterbom

Bali has 16 water slides (including The Climax with its 360 degree loop) to entertain the young and the young at heart. A great family day out, but go early to beat the crowds.


LEAVE THE PLANNING TO US
Shake off the stress of holiday planning. Let the Elite Concierge take care of all your bookings and arrangements, from transport, tours and restaurant reservations, to any special requests for your arrival. We're here to make your holiday experience extraordinary.
Quick facts
Location
Seminyak, south-west Bali, Indonesia.
Capacity
12 guests (6 ensuite bedrooms: 4 king-size bedrooms and 2 upstairs bedrooms with two queen beds each). 2 extra beds may be set up on guest request at additional charge.

Living areas
Lounge; indoor dining for 10; outdoor dining for 8; (fully air-conditioned) rooftop lounge; entertainment room; bar area with seating for 5.
Pool
Main pool: 20m x 6m x 1.7m; Kid's pool: 6m x 3m x 0.3m.
Staff
Villa manager; 5 star chef; housekeepers; gardener; pool attendant; engineer; guards providing 24-hour security, and butler. In-house spa therapist and babysitter available upon request (extra charge applies).
Dining
A wide variety of Western and Australian dishes prepared by our 5 star private chef. Special dietary requirements may be accommodated upon request. Kitchen includes industrial size 8-burner gas stovetop and convection oven. Grocery cost is charged 20% handling fee which is subject to service and tax at the prevailing rate.

Communication
WiFi broadband internet access.
Entertainment
7 televisions and 7 DVD players.
Events
Suitable for weddings and events up to a maximum of 80 people standing (50 sitting).
For families
DVDs; books; games and pool toys.
Transport
One car and driver at a special rate of US$ 35++ for 8 hours per day (excludes petrol).
Property area
2400sqm (villa); 3000sqm (land).
The layout
Indoor Living
Large but elegant lounge kitchen and dining area
Oversized sofas
Dining table for ten adults, bar and custom-made children's table
French doors running the length of the dining and lounge can be opened onto the pool and gardens
Air-conditioned
Gourmet kitchen with imported French appliances
Air-conditioned entertainment room with 56inch flat-screen TV and an extensive DVD library
Outdoor Living
Huge main pool with poolside with shallow end for kids
Dining for up to 8 people and various sun lounging areas
Romantic shaded daybed
Tropical rooftop with immaculate landscaping
Gazebo
The rooms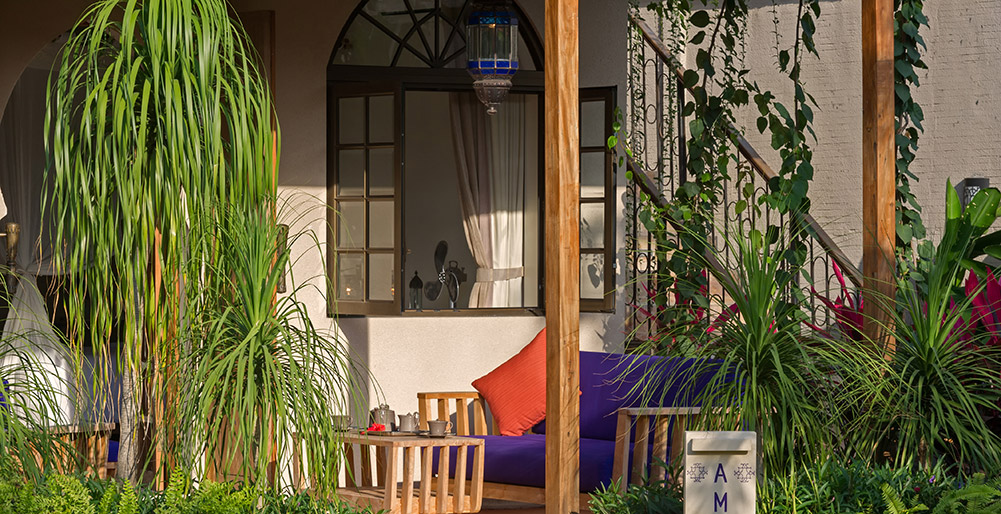 Sensation
Master bedroom housed in its own pavilion
Canopied king-sized bed
Venetian glass dresser, chaise loungues, writing desk
Ensuite with magnificent claw-footed bath and chandelier
Air-conditioned
French Kiss
Spacious bedroom housed in its own pavilion
King-sized bed with canopy
Writing desk, sofa, TV/DVD
Ensuite bathroom with free-standing tub, double sinks and indoor/outdoor showers and tropical garden
Love & Romance
Two guest bedrooms house downstairs
Exquisite French-style king-beds
Antique design with writing desks, sofas, TV/DVD
Spacious ensuite featuring statement bathtub, double sinks and private outdoor showers in tropical gardens
Elegance & Forever
Two upper floor guest bedrooms
Each guest room has two queen-beds adorned with delicate canopies
Featuring sofas, TV/DVD
Ensuites with freestanding bathtub, double sinks and special make-up mirrors
Dining
Villa Sayang d'Amour's gourmet kitchen is world-class, featuring outstanding custom-made fittings and imported appliances from France. It will come as no surprise that the food presented at the villa is unquestionably first-class.

Your personal chef is well versed in both Indonesian and western cuisines and will be delighted to discuss any specific meal requirements with you. Menus are available at the villa for breakfast, lunch, and dinner. It is generally necessary to discuss specific or group meals in advance (ideally 24 hours) to allow the chef the time he needs to source and prepare the meals.
Groceries and beverages are charged at cost price plus 20%++ handling fee. Guests will be requested to provide grocery money in advance and the staff will do the shopping and keep the receipts for reference.
View a sample menu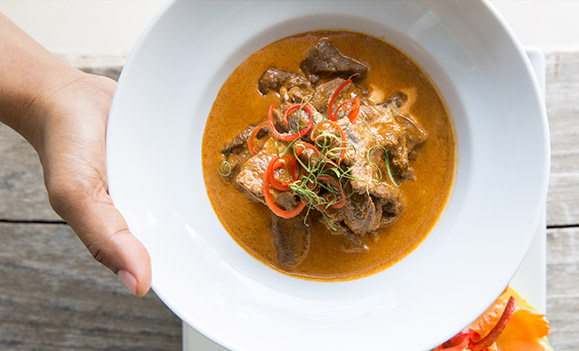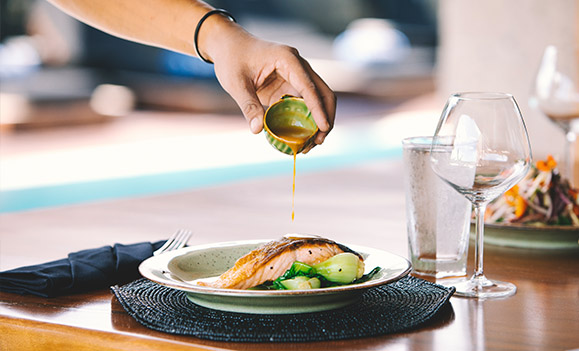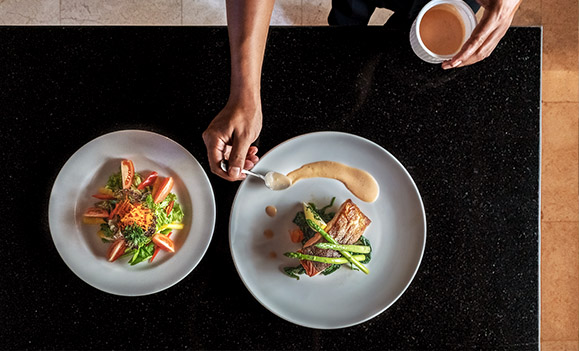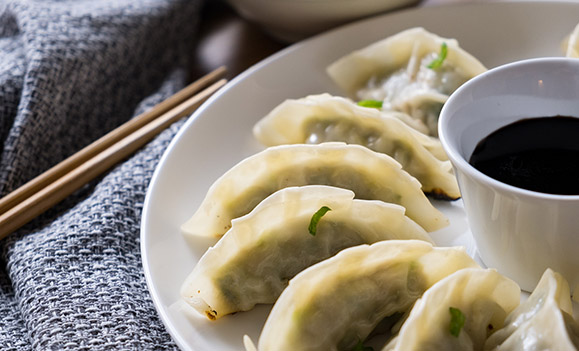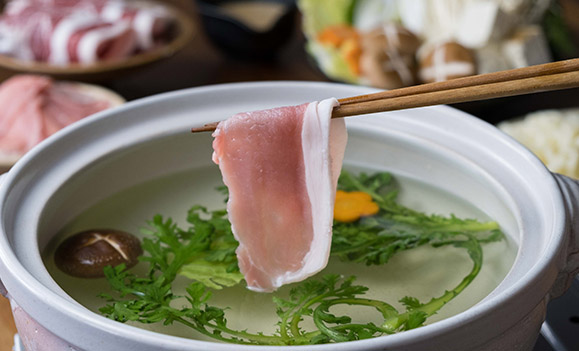 Reviews
We had the most incredible experience in this villa. It far exceeded all our expectations. The staff was so attentive and kind. The villa is the most beautiful place I have ever stayed in. We will definitely come back.
06-Jan-2023 - 09-Jan-2023
Nicha T
United States
Terima kasih,Thank you to Iwan and all the wonderful staff for your warm smiles,sense of humour and fabulous hospitality..Sayang D'amour was our family's haven in such a beautiful garden given care by dedicated gardeners. Terima kasih to the Chef who cooked us a feast-enjoyed by all. We will recommend Villa Sayang D'amour to all our friends and we hope to return again. Once again...Thank You.
29-Sep-2022 - 09-Oct-2022
Elizabeth M
New Zealand
What an amazing holiday we have had.We absolutely loved villa Sayang D'amour-the grounds were lovely & the rooms were very spacious.The staff were very attentive & made our stay a special one. We can't wait to return next year. To all the staff...THANK YOU. See you soon.
16-Sep-2022 - 22-Sep-2022
Candice B
Australia
A huge thank you to the amazing team at Sayang D'amour for their fantastic hospitality.The villa is absolutely gorgeous & beautifully done up with everything taken care of. It's also excellently located,a short walk way from all & nice restaurant,shopping,etc. A special callout for Iwan, Lina, Era, Johnny, Andi, Che Genio & any others I may have missed. Will surely visit again...THANK YOU...SHREY.
08-Sep-2022 - 11-Sep-2022
Shrey M
United States
To the amazing staff,we had an awesome 7 days at the villa.The staff were fantastic & their service was outstanding.nothing was too much for them.The rooms and grounds were spacious.We didn't need to leave our villas.Forgot to mention the food was great.Thank you to the Chef. We can't wait to come back.We will miss you guys.Thanks Iwan & staff...you guys rock. The Brisbane Crew.
01-Sep-2022 - 08-Sep-2022
Renee S
Australia
Thank You...to the amazing team at Villa Sayang D'amour. We had a wonderful time staying with you and the staff was incredibly accommodating to our family and always tentative to even all the small details. The villa space was kept beautifully and we enjoyed the pool as well as the area around. We dined for dinner with Chef Nyoman and team-honestly some of the best food/fruits we had the whole
... more
01-Aug-2022 - 05-Aug-2022
Justin C
United States
To the lovely staff at Villa Sayang D'amour We have had a wonderful 10 days in Bali,our new 2nd home.The villa is so spacious and well-equipped,beautifully decorated and very relaxing for our extended family of 8 adult and 6 kids ranging in age from 1 year to 12 years. The staff has been very attentive to our needs and 2-hour long breakfast.The Chef has made amazing local dinners on a few
... more
13-Jul-2022 - 23-Jul-2022
Villa Finder M
Singapore
To the team at Villa Sayang D'amour, thank you so much for your hospitality over the last 9 days. The villa was so spacious and accomodated our kids so well.The grounds and gardens were absolutely stunning. The staff were wonderful and friendly and no request was too much. Thank you again for a wonderful stay...
30-Jun-2022 - 09-Jul-2022
Dina J
Australia
To the staff We have had five amazing days here at the villa.What a beautiful place,all the rooms are beautiful decorated with high standard.We really enjoyed the spacious garden that was perfect for our Bali games. We are very pleased with breakfast everyday and two delicious dinners made and served by the staff.Even two birthday cakes were made by the chefs.A special thanks to Iwan and his
... more
21-Jun-2022 - 26-Jun-2022
Elisabeth U
Norway
To the staff at Villa Sayang D'amour, Thank you so much for your warm hospitality ,smiles and great service EVERYDAY. You guys were fantastic and I will miss you so much. Thank you for all the extra touches from the extra towels, the turndown service, remembering all of our drinks and breakfast preferences. Thank you for welcoming us into this beautiful villa and helping to create beautiful
... more
18-Jun-2022 - 19-Jun-2022
Myisha P
United States
To Our New Bali Family We really enjoyed our stay - It was the best time ever! You all are truly amazing; from the compassionate response to my handicap sister's needs ( building a ramp to her room ) - talk about above and beyond kind - to allowing your kids to keep my grandson busy with swimming hide and seek and tag ( to name a few ). Iwan, we thank you and your lovely, beautiful and
... more
03-Jun-2022 - 18-Jun-2022
Myisha P
United States
We loved every minute of our stay at Sayang D'amour...thank you to all the staff for their amazing service. The villa is incredible, perfect for our group from Singapore....We'll be back.
13-May-2022 - 16-May-2022
Neil C
United Kingdom
Feeling very blessed and grateful for choosing to stay at Sayang D'amour with great friends. We have been treated like royalty and fell in love with our luxurious surrounds. The service from all staff has been outstanding. The meals have been excellent, absolutely delicious. We will miss you all very much...and would stay here again for sure. Thank you especially to Iwan, Johni, Gede, Era,
... more
09-Feb-2020 - 16-Feb-2020
Kelly H
Australia
Such a lovely time. We are really enjoyed our stay. The staff here was amazing and the pool was wonderful. It was awesome and the food was the best i've ever had. The best part of the experience was the staff. They were all so kind and we enjoyed their company.
17-Jan-2020 - 26-Jan-2020
Denise M
Australia
Thank you very much for the superb time we could spend here.This was especially made possible by the amazing service staff and the very great cook.The food was amazing. Also we really loved the beautiful and comfortable villa.
03-Jan-2020 - 13-Jan-2020
Viktor P
Philippines
We had the most amazing 5 days at this villa,from the space to the food, to the staff - everything was perfect. We could not have brought in the New Year at a nicer place. Thank you for everything. Happy New Year.
27-Dec-2019 - 01-Jan-2020
Kahini I
Singapore
Amazing stay. We stayed with full family and leave with many fond memories. The staff is very supportive and professional. Will always recommended it.
28-Oct-2019 - 02-Nov-2019
Jiten A
India
Thank you for your hospitality and being so child friendly. Our kids had fun and so did we.
13-Oct-2019 - 22-Oct-2019
Nick M
Switzerland
Thank you so very much for having us to stay at the beautiful Sayang D'amour villa. We all have had such a wonderful time.The house, food, pool, beds and ambiance have all been perfect. Thank you to the staff also, and Iwan for making our stay unforgettable and amazing. The party was incredible too, so thank you for letting us do that. Very special place 10/10.
05-Oct-2019 - 12-Oct-2019
Gemma and friends
United Kingdom
Thank you so much for the wonderful hospitality. The villa was amazing and staff so friendly.You've made this such a memorable birthday trip for my girls and I. We hope to be back again soon. Thank you.
26-Sep-2019 - 29-Sep-2019
Lesley P
Hong Kong
We came here to celebrate my 30th birthday with my friends and family. A huge thank you to Iwan and his team for their amazing and tentative service - they were so welcoming and made fantastic food and cocktails. We highly recommend this place and can't wait to come back.
09-Sep-2019 - 14-Sep-2019
Andrew B
Australia
What a great fantastic stay with you guys - great villa, great staff, great location too. Thank you so much for the care and help over the entire weekend. Each of us had such a great time here. Breakfast and supper were delicious and we were always so well-fed and satisfied. Thank you so much for the wonderful service.
05-Sep-2019 - 08-Sep-2019
Billy N
Australia
Thank you so much for everything, we had great time staying at thIs villa. Staff are very kind and helpful and the villa is very clean and cute. Location also very convenient - very easy to get to good shops and restaurants. Thank you once again and we are sure to come back.
27-Aug-2019 - 02-Sep-2019
Masako I
Japan
It was a great time staying in this villa - we loved it so much. Great staff and service - very friendly and helpful. Many thanks to all staff members and for sure we will consider this place in our next visit to Bali.
21-Aug-2019 - 27-Aug-2019
Thamer A
Saudi Arabia
What a beautiful stay at this villa. I visited with my childhood best friends and we had the best time...the staff were incredible - kind, hospitable and professional. Will always recommend Villa Sayang D'Amour. Thank you all so much for making our stay unbelievable.
09-Aug-2019 - 14-Aug-2019
Haifa H
Australia
Already all things were very excellent. Keep it up so that we can visit again.
30-Jul-2019 - 03-Aug-2019
Vinod L
India
Beautiful villa, good service and fantastic cooking, great location.
23-Jul-2019 - 30-Jul-2019
Anna M
Australia
all excellent, thank you.
13-Jul-2019 - 23-Jul-2019
Tom L
Australia
Everything was good - good food, friendly staff, good villa.
27-Jun-2019 - 01-Jul-2019
Matthew I
Hong Kong
Everything was very satisfactory. All the staff was very co-operative, helping with good hospitality. We would like to suggest my friends and family for Sayang D'amour villa. Chef helped us a lot.
19-Jun-2019 - 22-Jun-2019
Vikas B
India
Excellent service by staff - very courteous and smiling always. Villa was very clean and well maintained. Thank you for taking good care of us.
13-Jun-2019 - 19-Jun-2019
Prasun K
India
GREAT service, friendly staff....a beautiful large villa.
05-Jun-2019 - 12-Jun-2019
Samantha C
Australia
nice villa with friendly staff. Thank you.
09-May-2019 - 13-May-2019
Allan P
Indonesia
Good food, friendly staff, the best experience so far in villa service.
02-May-2019 - 06-May-2019
Umesh A
India
all excellent, thank you.
19-Apr-2019 - 28-Apr-2019
Lori L
Australia
Super friendly staff. Love the villa manager Iwan, very attentive. The staff took care all our wishes and food was very good.
30-Nov-2018 - 02-Dec-2018
Katrin P
Singapore
The villa experience was excellent. The staff were incredibly friendly and helpful. I would highly recommend Sayang D'amour to anyone looking for a perfect, relaxing visit.
14-Nov-2018 - 22-Nov-2018
Moira R
Australia
Irwan was a brilliant, staff friendly and helpful. Lovely stay at Sayang D'amour. We will be back.
07-Oct-2018 - 13-Oct-2018
Aly J
Vietnam
We had an amazing time. All the staff were fantastic and couldn't have been more helpful, the villa was fantastic and perfect for our kids. It was our most relaxing group trip yet.
29-Sep-2018 - 07-Oct-2018
Trent K
Australia
Our stay was made more memorable by level of service we received as soon as we arrived at the villa. we were made to feel so welcome by every member of staff and nothing was a problem with any of our requests. We have traveled to many destinations throughout the world and we all agree this has been the best accommodation and service we have had. We will miss you all very much and will tell
... more
03-Sep-2018 - 17-Sep-2018
Roslyn S
Australia
The kitchen staff have been excellent, ready to serve and with a smile. Keep it up we will surely come visit again.
28-Jul-2018 - 04-Aug-2018
Ravi K
Mauritius
The staff were amazing they were very helpful and went above and beyond. Making sure we were always happy. We cannot thank them enough for their help. They made this a very special trip and we cannot wait to come back.
14-Jun-2018 - 18-Jun-2018
Bernice L
Singapore
The staff were amazing. They were very helpful and went above and beyond, making sure we were always happy. We cannot thank them enough for their help, they made this a very special trip and we can't wait to come back.
08-Jun-2018 - 12-Jun-2018
Kate A
Australia
Wonderful villa, excellent staff, fabulous food, we love the chef.
16-Nov-2017 - 21-Nov-2017
Wendy R
Australia
Very happy with everything, staff were amazing, very efficient. Thank you to all and we will back.
02-Nov-2017 - 09-Nov-2017
Gisella M
Australia
Our stay was fabulous and very relaxing. The staffs were all very helpful. We have really enjoy coming back and will leave with fond memories. Thank you.
25-Sep-2017 - 05-Oct-2017
Tamara B
Australia
Excellent!!!!
16-Aug-2017 - 23-Aug-2017
Roanne P
New Zealand
A beautiful villa and the staffs were exceptional !
10-Aug-2017 - 13-Aug-2017
Matthew L
Australia
Everything was excellent.
03-Aug-2017 - 06-Aug-2017
Khalid A
United Kingdom
All the staffs were excellent and very professional. We truly appreciate the excellent service and would love to come back to stay again. Thank you !!!...
10-Jul-2017 - 20-Jul-2017
Natasha J
United Arab Emirates
Excellent chef. Great staffs !!!...
03-Jul-2017 - 10-Jul-2017
Baron F
Australia
All were excellent !!!..
24-Jun-2017 - 01-Jul-2017
Jill E
Australia
All good......
12-Jun-2017 - 18-Jun-2017
Paul C
Singapore
We have had the best holiday ever. The villa is amazing and the staffs are fabulous. They have made our time here very special. We hope to stay again - Thank you ;)
02-May-2017 - 09-May-2017
Dianne K
Malaysia
We canot find faults nor suggest any improvements. From arrival to departure the entire team were outstanding. Everyone was quietly efficient. Friendly and willing to assist with every needs. 10 Adults who enjoy food and socialising can be difficult to please, but you managed us so well. We don't want to leave. We will be back. Thank you very much for everything !!!..
14-Apr-2017 - 21-Apr-2017
Gregory I
Australia
The staffs were generally helpful and lovely. Everything were excellent.
06-Apr-2017 - 13-Apr-2017
Kate D
United Kingdom
Excellent food & service. Thank you !!!...
08-Feb-2017 - 12-Feb-2017
Hugh Y
Singapore
Everything was excellent. Thank you..
17-Dec-2016 - 02-Jan-2017
Moya M
Singapore
No complaints. Very happy with our stay...
04-Oct-2016 - 10-Oct-2016
Rodney L
Australia
EXCELLENT !!!...
17-Sep-2016 - 27-Sep-2016
Andrew F
Australia
Iwan & Jony were excellent !!!...
07-Sep-2016 - 11-Sep-2016
Matthew B
Australia
It would have been absolutely great if we could have watched the Olympics on the TV. Everything else was excellent...
06-Aug-2016 - 20-Aug-2016
Andrew G
Indonesia
Perfect !!!...We will be definitely returning again next year...
14-Apr-2016 - 18-Apr-2016
Megan M
Australia
Our stay was better than a dream. The staff is so warm and helpful. We had a really wonderful vacation which we hope to repeat. Couldn't have done this without the helpful staff. Cannot think of anyway to make it better. It was more than perfect !!!...
19-Mar-2016 - 27-Mar-2016
Sandra M
Spain
Everyone had a fantastic time and the staffs and food was "ENAK SEKALI" everytime. Thank you!!! Terima kasih banyak...
03-Mar-2016 - 07-Mar-2016
Vanessa S
Australia
The staff make this villa the best accommodation hands down. The villa has perfect areas for socialising, or if you want to be alone your beautiful big bedroom/sitting rooms are the perfect place. The chef was a wonder with his tasty suggestions for our meals. We ate out once but it didn't compare with the delicious meals prepared by Michael. Ivan the villa manager was sent from heaven. He
... more
06-Jun-2015 - 13-Jun-2015
Jennifer Keel
Australia
Fantastic villa with charming interiors, great chef who can cook any meal and does it outstandingly. All members of the staff were supportive, the managers are kind and client oriented. Nice swimming pool and the territory is large enough for a big company. Thanks to all the staff, you made our holiday unforgettable.
01-May-2015 - 13-May-2015
Russia
We absolutely loved Villa Sayang d'Amour! We stayed with family members from Australia and France and found the design and size of the villa gave us all both privacy and great social entertaining space. The interior decoration is stunning and the grounds are gorgeous. It was just so perfect for our large group of adults and children - we all found something special! The location is great too.
... more
17-May-2014 - 20-May-2014
Celeste Blount-Greene
Singapore
We were blown away from start to finish. The Villa was so neat and very clean. The staff were exceptional and were more than happy to do anything, anytime. The Chef was first class and everything we ate was amazing. We went and ate out at some beautiful restaurants, but cancelled some reservations because we wanted to stay in to take advantage of the Chefs beautiful creations. Will
... more
29-Oct-2013 - 04-Nov-2013
Jodie D
Australia
We had the best time at Sayang. The villa is amazing, the outside area perfect for our big family and the staff UNBELIEVABLE. We would be back in a flash.
02-Oct-2013 - 10-Oct-2013
Lindsay E
Australia
Sumptuous and fabulous this villa delivers beyond the photographs. Perfectly located and beautifully furnished. We were delighted and would particularly compliment chef Mike for his delciious food and the charming & helpful Johnnie whom we all wanted to take home!
25-Sep-2013 - 02-Oct-2013
Karen R
New Zealand
A group of 8 of us stayed at the villa in Sept 2013 and from the moment we walked into the doors, we were gobsmacked. Sometimes the website photos are a bit misleading but not at Villa Sayang d'Amour - it looks even better in real life! The villa is stunning and every detail is immaculate. The outside areas are amazing and all the staff were so attentive. Most of our time was spent in the
... more
10-Sep-2013 - 15-Sep-2013
Jennifer A
Australia
Our stay at this villa was great. We shared with family friends - total of 12. The villa was so large & comfortable. The staff at this villa were great with us and our children. As we have a son with Special Needs we sometimes find it hard to find the right holiday accommodation but everyone at this villa was fabulous with his needs and wants-nothing was too hard for them. I must make a
... more
05-Jan-2013 - 12-Jan-2013
BK
Australia
Need more inspiration?
We're at your service