Noku Beach House
The villa you chose is no longer available for rental from us but we have a portfolio of Elite Havens in various locations around South East Asia for you to choose from. Alternatively feel free to send us an enquiry and it'll be our pleasure to help you find the perfect villa for your next holiday.
6 Bedrooms
12 Adults
If you love nothing more than a touch of glamour and indulgent luxury, look no further than NoKu Beach House. As featured on Netflix in 'The World's Most Amazing Vacation Rentals', this extraordinary Seminyak villa holds a rare beachfront position and delivers a lavish holiday on a grand scale.
The villa's sparkling 27-metre pool is flanked by sun deck and a masterfully designed entertainment balé – plus those jaw dropping Indian Ocean views. Noku Beach house is an unrivalled contemporary example of Zen chic meets Moroccan style and was created by the international-award-winning interior designer, Alex Zabotto-Bentley.
This fabulous residence sings a song of privacy and surprise, its rooftop terraces, hidden lounges, sandy-toe dining and six elegant bedrooms all hewn from total lux. Dazzling sea views, superb tropical bathrooms, a spa, meticulous interiors accented by ancient artefacts from the archipelago, state-of-the-art Void sound system, the exclusive Noku Beach House radio station, and a vast team of staff – including a private chef and maître'd – all conspire to create a polished holiday vibe. Every indulgence is at your fingertips.
Perfect for weddings, events, family groups and holidaying friends, Noku Beach House comes alive during starlit nights, with bespoke lighting and the distant glow of Kuta shimmering down the coast. Three opulent oceanfront upper floor bedrooms have open views across the tropical gardens to the sea while the other bedrooms are spectacularly private sanctuaries.
Imagine waking to the sound of rolling waves and taking a swim while your private chef prepares breakfast. Spend an hour or two in the spa, which has its own plunge pool and is entered through an architectural colonnade with Zen-style ponds creating a rarefied ambiance. Later, after an afternoon lazing around the pool, sip on curated cocktails and experience Bali's famous sunset from a rooftop terrace. Dinner may be a seafood barbecue in the poolside balé or a candlelit dinner on one of two beachfront decks.
Read more
This haven includes
Unique features

Absolute Beach Front

Close to bars and restaurants

Car and Driver

Media/Games Room

Watersports

Event Facilities
Location
Noku Beach House faces the beach at the end of a quiet lane and only a short distance from some of Bali's most fabulous cafés, bars and restaurants. Seminyak is the chic centre of Bali with a buzzing lifestyle that encompasses casual and fine dining, beach bars, day and night clubs, excellent shopping from upmarket boutiques to local markets and beautiful art galleries. Kids will love the skate parks and cinemas and be amazed by the colourful daily ceremonies that take place on the streets and in the temples of beautiful Bali.
More information for Things to do


Hot new dining favourites with both locals and expats are round the corner in Petitenget. While the super retro

Luna Dua

restaurant is 50 metres away.


Explore world-class

boutiques

, gorgeous contemporary

art galleries

and

exotic temples

all within minutes of the villa.


Head to the world famous

Omnia Day Club

for multiple cliff top pools, amazing views and world class dining and visit the important sea temple of Uluwatu where you can witness the amazing

'fire dance'

which is performed daily.


Bali has brilliant

cooking classes

, sporting activities such as golf, fishing and snorkeling trips.


The divine

seafood dinners

at the famous Jimbaran fish restaurant never lose their style of bare foot chic.


A day trip to Ubud - the

spiritual

and

artistic

heart of Bali – is a must do and return home via Bali's hippest destination in Canggu for sundowners on the black sand.


If

surfing

is your passion then the beach is front and centre with world-class breaks for the expert, gentle waves for the beginner and brilliant sunsets for the audience.


For an amazing

cultural immersion

head to the important Pura Petitenget, the fourth largest temple in Bali, where spectacular Balinese ceremonies are often observed while listening to the haunting sound of a traditional Balinese devotional orchestra. Ask your villa manager who will happily give insider knowledge on local ceremonies or cultural events that will take place during your stay.
LEAVE THE PLANNING TO US
Shake off the stress of holiday planning. Let the Elite Concierge take care of all your bookings and arrangements, from transport, tours and restaurant reservations, to any special requests for your arrival. We're here to make your holiday experience extraordinary.
Quick facts
Location
Seminyak Beach, Bali.
Capacity
12 adults (6 ensuite bedrooms: 3 with king-size beds and 3 with twin beds convertible to king). Extra beds may be set up on guest request at additional charge.
Living areas
Indoor living area; entertainment and dining terrace; pool
balé
; rooftop terraces; media room; outdoor lounge.
Pool
Main pool: 27m x 5m. 0.15m-1.5m depth; Plunge pool: 5m x 4m x 1.2m.

Staff
Guest relations manager; villa manager; private chef; butlers; waiters; housekeeping; groundskeepers and security.  Spa staff and additional staff including personal trainers, yoga instructors, babysitters are available on request at extra charge.
Dining
Western dishes and authentic Asian specialties are served from a priced menu and prepared by the villa's private chef and kitchen team. Special diets and guest requests are accommodated whenever possible.
Communication
WiFi internet access throughout; mobile/landline phone available to guests for local calls.
Entertainment
Noku Beach House Radio; tablet controlled integrated Void sound system; movie projector in the media room; Satellite TV; Apple TV.
For families
Noku Beach House is a fabulous villa for families. Facilities and activities include: pool toys; board games; cooking classes and Balinese traditional craft lessons. Other items of kids' equipment are available to hire on request.
Spa
The villa's private spa has a plunge pool and massage beds. Treatments are carried out by professional spa therapists on request (extra cost applies).

Transport
A complimentary car and driver is available for up to 8 hours a day (excludes petrol). Round trip airport transfers are also included.
Weddings & events
Events for up to 150 guests (seated) and 200 (standing) can be arranged at the villa with prior notice. Please click
here
to view event guidelines
Additional facilities
Back-up generator; safety deposit boxes; barbecue.
Property area
1,218sqm (villa). 2,209sqm (land).
The layout
Indoor Living
- large open-plan living space
- Dining for 14 people
- Void sound system, WiFi
- Service kitchen
- Maître'd station and wine room
- Media room for 20+ people
- Spa

Outdoor Living
- 27-metre swimming pool
- Multiple sitting areas and rooftop terraces
- Entertainment balé with sun lounger pods and dining
- Pool deck furnished with loungers and sun umbrellas
The rooms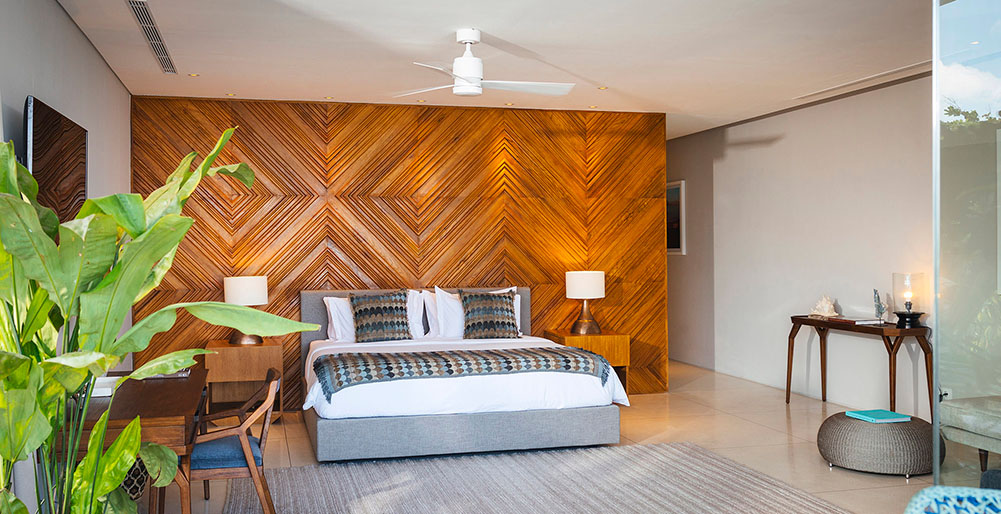 Master Bedroom - Pandan

King-size bed with butter-soft linens
Exquisitely decorated and furnished
Sumptuous ensuite bathroom with outdoor bathtub, rain shower, double vanity unit and garden courtyard
Private lounge
Void sound system, satellite TV, mood lighting
Jasmine, Ginger, and Bougainvillea Bedrooms

Situated on the second floor of the villa
Two king-size beds (convertible to twin beds) dressed in fine linens
Luscious king-size bed in bedroom five

Beautifully decorated with Indonesian accents
Fan and air-conditioned cooling
Void sound system, satellite TV, mood lighting
Indoor-outdoor tropical style ensuite bathroom with twin vanity


Frangipani and Hibiscus Bedrooms

Situated on the second floor of the villa
Two king-size beds (one is convertible to twin beds) with beautiful interiors
Overhead fan and air conditioning
Large shared balcony with seating
Tropical ensuite bathroom
Void sound system, satellite TV, mood lighting
Dining
The world class chef and kitchen team at Noku Beach House are there to prepare your every meal. Whether it's a healthy breakfast, alfresco lunch or a degustation dinner you decide what tempts you. The chef will whisk up culinary treats, canapés or food for special diets plus kids are spoilt for choice with their own menu.
The villa has developed a tempting and extensive menu of dishes created with the freshest ingredients, offering a unique opportunity to explore Indonesian cuisine, Asian specialities and international dining. The chef will work with guests to develop personalised menus and children are fabulously catered for as well. A sensational seafood barbecue by the beach, or a fine five-course dinner can be prepared with ease.
A stay at Noku Beach House is the ideal time to venture into the exotic world of Balinese cooking and delicious dishes from across the Indonesian archipelago, including soto ayam – a chicken noodle soup flavoured with turmeric, and the always-popular satay – skewered meats cooked over coals.
View a sample menu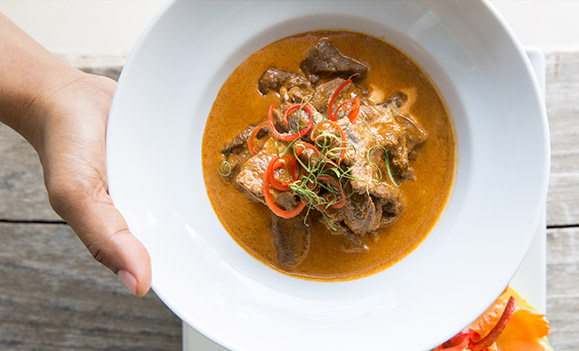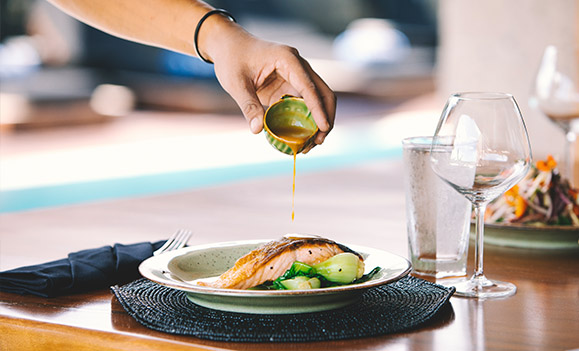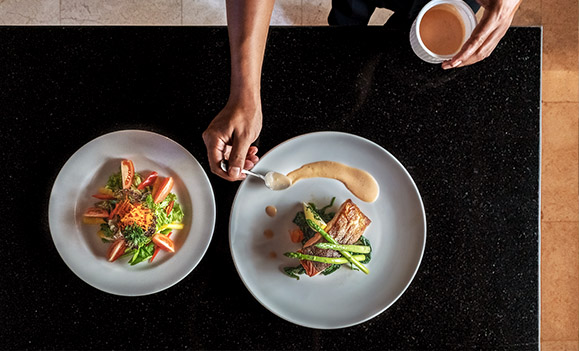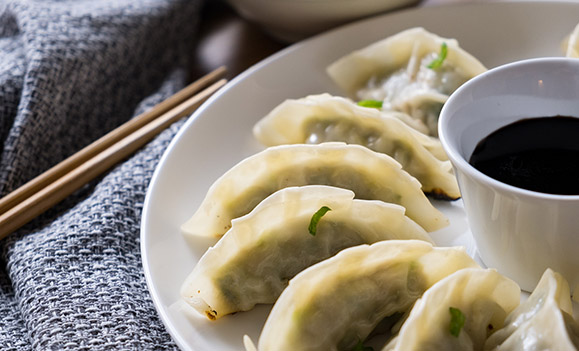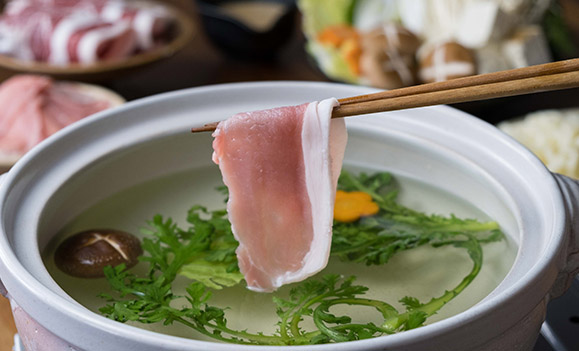 Reviews
If I hadn't stayed here I wouldn't be so in love with Bali, Amazing food, friendly people and perfect weather. I'm sure i want to come back as soon as possible. Thank you for everything
09-Oct-2022 - 12-Oct-2022
Raphael S
United Kingdom
Thank you for the most amazing stay, our wedding was incredible and your staff and service was 10/10
29-Sep-2022 - 02-Oct-2022
Helen and L
Australia
Thank you so much for the most incredible stay, the service here is amazing and everyone had the best time. We've made some amazing memories here and we cant wait to find an excuse to stay here again. We love Noku!
15-Sep-2022 - 20-Sep-2022
Elise C
Australia
We love you thank you for your hospitality and beautiful experience. We all had a wonderful holiday and this house is absolutely stunning, cannot wait to come back and see you all. Thank you so much stay safe and happy.
04-Sep-2022 - 14-Sep-2022
Kylie J
Australia
Thank you so much for making our stay the best experience, anyone can ever ask of all of you helped make the wedding the perfect dream i've always dreamt of, We had so much fun and cannot wait to come back. We can't thank all of you enough
26-Aug-2022 - 29-Aug-2022
Tina And A
United States
Team Noku, what can I say our stay with your else has been absolutely amazing, every single detail in Noku House has been thought of, the service, the settings and not to forget the amazing staff. We will forever cherish the beautiful memories we have made at Noku House. I am sure we will be back you are the best
03-Aug-2022 - 12-Aug-2022
Morgan W
United Kingdom
Greeting house Noku, As we share this massage while taking in the sounds of crashing waves, the chirps of cheerful geckos, scents of offing incense, the peace and serenity of the fountains to say our stay here was nothing short of magical. This magic was carefully crafted not only from the natural landscapes of house noku but also from the beautiful staff, who weal above and beyond to create
... more
27-Jul-2022 - 03-Aug-2022
Shaun H
United States
Thank you for the most wonderful time at Noku Beach House the food, the service, the smile, the view, the villa everything was beyond. Thank you we will see you soon.
12-Jul-2022 - 17-Jul-2022
Lynn R
Australia
Team Noku. We are so so so happy to meet you and spend time in this amazing place, you are were fantastic with us and we feel like home kisses and hugs. Thank you
02-Jul-2022 - 12-Jul-2022
Jessica S
Singapore
Dear team of Noku. Noku team works are really good, our appreciation even at night their services still very good. Excellent experienced stay at Noku Beach House, hope we can come back soon. Thank you The Him's Family
26-Jun-2022 - 30-Jun-2022
David D
Indonesia
Thank you to the whole Noku team for helping us have the most memorable trip, thank you for the most amazing food and service. Hopefully we will all be back thank you
16-Jun-2022 - 19-Jun-2022
Sudini Pranay R
India
Noku will always be my second home, I love all the memories I have made here and will continue to make more. Thank you so so much for an amazing experience always.
07-Jun-2022 - 16-Jun-2022
Mrs Melanie H
Australia
Dear Noku Staff, We have stayed in many villas in Bali so far it's the best. The right location, friendly and professional staff, the room is so clean and fresh, everyday food is great simply the best. Our friends have much compliment about NoKu villa and they are the world travelers. Thank you and all the best.
14-Apr-2022 - 23-Apr-2022
David B
United Kingdom
Same as 2020, great place great service.
04-Apr-2022 - 11-Apr-2022
ROB K
Indonesia
We had such a pleasant stay, everything was beautiful and perfect, service was exceptional. Thank you for making our stay perfect.
13-Mar-2022 - 16-Mar-2022
Audrey A
Indonesia
Thank you for your excellent hospitality.
25-Feb-2022 - 28-Feb-2022
Whitson W
Indonesia
We had the best family time in this villa, the service is excellent and the villa is in very good condition for family gatherings. All children are having fun with the villa facilities and the food, thank you for great service.
03-Feb-2022 - 06-Feb-2022
Angel L
Indonesia
We are truly happy to be here. Best service and 5-star class hospitality. We hope that we can stay here again soon. Thanks NoKu Team, you guys are amazing
19-Jan-2022 - 22-Jan-2022
Dimas W
Indonesia
Thank you very much for the wonderful hospitality. We truly had the best time staying here, the space, the food, the ambiance, and of course the people were all perfect, very grateful to have found a place to accommodate all of our requests.
28-Dec-2021 - 02-Jan-2022
Dewi A
Indonesia
We had the most amazing year-end holiday here at Noku, such a perfect place for our big family and the hospitality is unparalleled.
18-Dec-2021 - 28-Dec-2021
RUBISMO TJAKRA S
Indonesia
Thank you for another memorable stay, this is our 2nd time and surely there'll be a 3rd time soon. We find home here at Noku.
13-Dec-2021 - 17-Dec-2021
Eddy Susanto Y
Indonesia
We had great time staying here, service was excellent and staff were friendly.
07-Dec-2021 - 13-Dec-2021
Reynaldo T
Indonesia
Thank you for the amazing service, friendly team, delicious food and a comfortable and happy atmosphere. Hoping Noku Beach House will always be successful.
30-Nov-2021 - 05-Dec-2021
Jaya K
Indonesia
Thank you for the warm welcome, amazing hospitality and top notch service for our family. Staying here is definitely one of the best experiences we've ever had.
12-Nov-2021 - 15-Nov-2021
Deny
Indonesia
Dear Noku Team, this holiday girl's trip did not disappoint. We often travel together to recharge and bond & we can all agree that our stay in Noku Beach House is the most memorable, so far…until our next stay here!
05-Nov-2021 - 08-Nov-2021
Amelia S
Indonesia
Hello Noku, thank you for your great service, you guys are amazing we all are happy. We will come back soon!
04-Nov-2021 - 05-Nov-2021
Novac S
Indonesia
You guys are amazing, thank you for the hospitality, we will definitely come back
29-Oct-2021 - 01-Nov-2021
Jessica M A
Indonesia
So glad to finally be able to stay here again for the 2nd time, but so sad to leave and be back to reality hope to see you again soon - to the beach, and to all the smiley staff.
17-Oct-2021 - 25-Oct-2021
Amelia S
Indonesia
We had the time of our lives here at Noku, super friendly staff, impeccable service. The little things you leave on our beds every night, not to mention very pretty breakfasts every morning. Totally in love with everything here will definitely come back again to this place we now call home
11-Oct-2021 - 15-Oct-2021
Evelin E
Indonesia
You guys are amazing; you guys have really excellent service - not many villas or even hotels do great service like you guys do. Hopefully we can come back very soon, we really appreciate keep it up guys!
08-Oct-2021 - 10-Oct-2021
Reynaldo T
Indonesia
We absolutely enjoyed every moment we stayed here, we are really satisfied - the older enjoyed the good view and the sound of the calm sea while the kids loved the yard and the pool. The service was really satisfying, the room got cleaned twice, the food was really good, all the staff were humble. It all was a really great moment that we will always remember
30-Sep-2021 - 04-Oct-2021
Chelsea V
Indonesia
It's been a great experience staying here for the past three days, we do really wish we could stay here longer. The room and all areas very clean and neat. The best thing that happened to us during our stay here is the service and friendliness of all the staff. The service is one the best - beats other villas and five star hotels.
28-Sep-2021 - 30-Sep-2021
Shifa M
Indonesia
Noku team welcomed us like a warm hug - full of smiles, best location, wonderful villa, very clean, cozy and the pool lovely. Pleasant stay really nothing to complain about.
24-Sep-2021 - 26-Sep-2021
Tommy H
Indonesia
Thank you for amazing hospitality, very helpful staff!
16-Sep-2021 - 18-Sep-2021
Pak O
Indonesia
Thank you so much for everything - amazing hospitality, fantastic staff, breath taking view and all in all we had such a memorable 3night stay. Special thanks to Yasa, Agus for being really helpful & drove us to see lands around Bali. We will surely highly recommend for anyone who wants to stay here. Last but not least, thank you so much to Patrick for arranging all this.
09-Sep-2021 - 12-Sep-2021
Prilly L
Indonesia
A week at Noku is a week well spent, sometimes a simple statement is enough to justify a good experience, the facilities, the staff have been nothing but great. Looking forward to future stays at Noku again.
16-Jul-2021 - 23-Jul-2021
Hendry H
Indonesia
Thank you, we'll come back soon again!
06-Jul-2021 - 09-Jul-2021
Mr. T
Indonesia
Thank you for the best four nights in Bali. We'll come back soon.
25-Jun-2021 - 29-Jun-2021
Maera M
Indonesia
Thank you, Noku Beach House team for your wonderful hospitality. We really enjoyed the time we spent here. It was a very memorable and pleasant experience. The kids are happy, as are we. Hopefully we will meet you again in the future. Keep up the excellent service. Stay safe and healthy.
19-Jun-2021 - 22-Jun-2021
Paulus S
Indonesia
To the team of Noku, Rebecca, Chef Alanna and all. Thank you for a memorable stay and for making my Mum's birthday one to remember. We loved every moment. You are a great team. Patrick, you have a gem here in Bali, hope to be back soon.
29-May-2021 - 05-Jun-2021
Ronald L
Indonesia
Thank you for taking care of us during our 8-day' stay here. You're all so awesome, especially you Rebecca with your eye for detail. We will definitely come back here.
18-May-2021 - 26-May-2021
Amelia S
Indonesia
Thank you, Noku. We enjoyed our stay here very much. The place is beautiful - big, clean, and has many facilities. The staff is very friendly and helpful. We definitely look forward to staying here again.
04-May-2021 - 08-May-2021
Eddy J
Indonesia
To Noku Team, Thank you for the amazing service by the team at Noku. We had an amazing stay and seven nights felt much too short. Everything we asked for was provided for really promptly. The villa was clean and well maintained, an important factor during this pandemic. Health protocols were followed meticulously as we requested. Thank you for your understanding. Amazing villa, pool, and the
... more
06-Apr-2021 - 13-Apr-2021
Eliza Angeline S
Indonesia
To the Noku Team, It has been a delightful stay and everyone's very happy, Amazing villa with amazing hospitality I'd recommend Noku to everyone and I totally give it a 10/10. The food was so yummy and staff so friendly. Thank you, this was a memorable stay and we look forward to coming back again.
29-Mar-2021 - 02-Apr-2021
Farah N
Indonesia
We had a lovely time here. Thank you for the service. We enjoyed the villa, view and everything else. See you soon.
08-Mar-2021 - 15-Mar-2021
Titi Radjo P
Indonesia
It was the best vacation with my best friends. The crew was very helpful, the food great, the room very comfortable, the view incredibly beautiful. These are unforgettable memories for us, we love Noku very much and definitely will come back soon.
07-Feb-2021 - 08-Feb-2021
Tommy H
Indonesia
Best vacation ever. Thank you, Noku team for making our Bali trip so amazing. Thank you for helping us with everything - massages, yoga, surfing and lots of other things. Wish you all the best.
10-Jan-2021 - 22-Jan-2021
Lera and Artem C
Russia
Actually it's the best villa in Bali, even better than the 5* star hotels. Amazing stay here, nice staff, food, service, everything! So sad to leave Noku. Thank you very much, we love Noku.
03-Jan-2021 - 10-Jan-2021
Lera and Artem C
Russia
To all Noku Beach Villa staff members - Happy New Year 2021 Thank you for making our stay yet another memorable one, We really appreciate all the kindness extended to us, and of course the great breakfast, lunch, dinner and anything in between lead by your great chef Alanna. It was our first time watching a movie outdoor, well arranged by Pak Yasa & team and suggested by Rebecca. It was truly
... more
26-Dec-2020 - 02-Jan-2021
Noni P
Indonesia
Dear Noku Team. Thank you so much for the amazing service. All of you have provided us with many amazing memories. I hope we can stay here again someday. Once again, thank you very much and we enjoyed our stay very much.
21-Dec-2020 - 23-Dec-2020
Bapak E
Indonesia
Thank you so much for everything. You all have been amazing hosts to me and my family. We enjoyed our stay here. Keep up the great service and hospitality standards, and hopefully we will come back soon.
18-Dec-2020 - 21-Dec-2020
Peter M
Indonesia
Dear Noku, We had a lovely time. The 12 days passed by in the blink of an eye. Lovely property. The staff is wonderful, food is amazing and we will be back soon.
28-Nov-2020 - 13-Dec-2020
Stewart H
Australia
Dear Noku Team, You have been amazing hosts to me and my family in this whole chaos of the pandemic and 2020. Noku feels like a second home now, such an amazing beach house, the view, the friendly and welcoming staff, the food, the pool, and everything else felt like heaven on earth. I have so much love for you guys and this wonderful place, words can't begin to describe my gratitude. Will be
... more
09-Nov-2020 - 23-Nov-2020
ROB K
Indonesia
This place is amazing. Three nights of bliss - the food, the room, the spa, and everything about this place is awesome. Will be back for sure.
30-Oct-2020 - 02-Nov-2020
Nikita W
Indonesia
Thank you for making this holiday so much fun and for being so nice. I really hope we can stay here again and have even more fun.
28-Oct-2020 - 30-Oct-2020
Noni P
Indonesia
Thank you for looking after us during our stay. We had a very nice time here. Thank you for helping me go on runs and play football. Hopefully, we'll see you again soon.
24-Oct-2020 - 28-Oct-2020
Noni P
Indonesia
This is my second experience staying here. Everything is still amazing.
15-Oct-2020 - 18-Oct-2020
Marissa W
Indonesia
We had a lovely time here. Thank you for the service. We enjoyed the villa, the view and everything else. We'll come back for sure. See u soon.
04-Sep-2020 - 06-Sep-2020
P R
Indonesia
To Noku team, thank you for everything. We were so happy for the last 10 days it's been a blast to stay again in this villa. Great service, great food, great view of the beach and ocean, especially great staff. Hopefully we can come back and stay here again soon, stay safe and stay healthy Bali.
14-Aug-2020 - 23-Aug-2020
Ad H
United States
What a fairy tale it has been to celebrate the happiest days of our lives here, we truly have felt like we have been in heaven. Everything is so thoughtfully placed and the staff have been nothing short of excellent, we hope to come back to celebrate an anniversary.
15-Mar-2020 - 18-Mar-2020
Ashley & Terri
Australia
We were impressed beyond expectations, the villa is so beautiful and clean. The butlers service are really TIP-TOP and we're very very happy with the service especially Yasa, thank you for going the extra mile to cater to each and everyone of our demands and needs everyday. We would definitely recommend Noku to all our friends in Malaysia. The food was excellent and there's nothing but only
... more
14-Feb-2020 - 16-Feb-2020
Tengku S
Singapore
We loved being spoiled by the Noku staff, we were able to celebrate new years with a BANG. Alanna and Rebecca kudos to you, Noku has such a spectacular vista of Seminyak beach, the garden and pool inspire tranquility. Thank you very much for a beautiful experience.
28-Dec-2019 - 04-Jan-2020
Amy V
Australia
Thank you for an unforgettable 10 Days at your stunning villa. My first trip to Bali exceeded all my expectations. Your beautiful warm, friendly nature and that of your charming staff made our stay an incredibly memorable one. Thank you for making us feel at home, for the magical sunsets, the sumptuous dining experiences, the amazing cocktails, and the most magical and memorable Christmas day
... more
19-Dec-2019 - 27-Dec-2019
Jason B
Canada
We are so sad to leave this amazing place and beautiful staff, all of us are leaving happier and heavier. Special thanks to Alana and Rebecca for their special care and sensational food.
11-Dec-2019 - 18-Dec-2019
Jake E
Australia
Thank you so much for making our weekend a special and memorable one for everyone who stayed and came to visit. The kids had a blast and we all wished this would be our home. All the staff were great - sorry I kept on mistaking Agus and Adhie, they were both very handsome and with nice smiles that I couldn't tell. The food were amazing, everything from western to Indonesian and everything in
... more
06-Dec-2019 - 09-Dec-2019
Nitin & Sakura
India
We enjoyed our stay so much, food was superb, service was excellent, the villa is always clean and spotless. Bravo!
28-Nov-2019 - 01-Dec-2019
Adinda B
Indonesia
The property is maintained well and very clean. It's at a very good standard. Rebecca and staff are very good – very competent and efficient. We would like to come back.
21-Nov-2019 - 26-Nov-2019
Dr M
India
Noku Beach House is a beautiful house but even the most beautiful house is nothing without the best staff. You made our holidays an unforgettable experience, even for us regular Bali and world travelers. So thank you so much also a special word for our surfing cook, never did we have the chance to taste so may delicious dishes and so much variety - Alana stay inspired. Finally Rebecca thanks
... more
07-Nov-2019 - 18-Nov-2019
Oga V
United States
We absolutely loved very much staying with you, its truly felt like a home away from home in every little detail. Thank you for taking care of our large group of 3 Swedish families, the adult could enjoy endless amazing meals and the kids were so happy and comfortable with all the staff members. All our plans to venture out got cancelled as we stayed put at the villa and only left to walk down
... more
31-Oct-2019 - 05-Nov-2019
Gustav G
Sweden
We had an awesome stay at Noku, its was for our dear friend's birthday. The view was phenomenal and the ambiance was fantastic, the preparation for the birthday party was done according to our expectation. The staff here all very professional, helpful and friendly, we give 10 stars for their service. Noku is the place to be if you want to spend quality time with friends and family at a place
... more
28-Oct-2019 - 30-Oct-2019
PG
Malaysia
We are very happy to come and stay at Noku House for a few days. This is a great house to just chill. The staff is there for you for anything you want, I must say it is a place to come back to.
22-Oct-2019 - 25-Oct-2019
The Patels
United States
We are so happy we choose Noku as our wedding venue, we had the most amazing three days here. We were treated like royalty and nothing was too much trouble, staff and service were incredible. It has been like a dream that I don't want to wake up from, we are so sad to be leaving.
26-Sep-2019 - 29-Sep-2019
Chelsea R
Australia
I could not have asked for a better way to bring in my 40th. The staff were amazing and extremely understanding of our groups "lose ways". Chef - the food was amazing all week, you certainly made an impression hence why we didn't leave the villa. Bec - I cannot thank you enough. You were amazing and made everything so simple and Virginia an i were so at ease. You know we will be back.
18-Sep-2019 - 25-Sep-2019
Jordan M
Australia
Everything is perfect and all I can say is WOW - we had a warm and friendly welcome. You have made sure that our stay was most comfortable. Needless to say that your villa is most beautiful and your team were awesome and helpful. Hope to come back again to enjoy Noku.
16-Sep-2019 - 18-Sep-2019
Kartika P
Philippines
What can I say, you by far exceeded all expectations of mine and our guests - making my 40th birthday celebration one that I will never forget. Attention to detail is next level and service is certainly part of the NoKu package. We will be back again no doubt but in the meat time, stay beautiful.
12-Sep-2019 - 16-Sep-2019
Ross M
Australia
We're so pleased to be able to have our wedding reception here and blown away by the beautiful venue and impeccable service from the team. Thank you for being a part of our special day - Noku will always hold a special spot in our hearts.
09-Sep-2019 - 12-Sep-2019
Caroline and Zhao
Australia
Life is officially all down hill from here. We all had the most amazing time. Please pass our thanks to all of the people that made our wedding perfect - those working away in the background.
06-Sep-2019 - 09-Sep-2019
Jessica B
Australia
Thanks once again for the unforgettable experience. Hopefully we will see u guys soon.
02-Sep-2019 - 06-Sep-2019
Arvind A
Brazil
It was lovely to stay here - our family and friends had a amazing holiday. Your smile, consideration, manner, service and food are the best - impossible to compare with others. We had happiest holiday ever and we hope we can see you guys again in here.
30-Aug-2019 - 02-Sep-2019
Alexander S
Australia
WOW! what an incredible experience. NoKu and the whole team will forever hold a special spot in our hearts. Exceptional service, amazing food (best omelette I have ever eaten). Thank you for making our wedding day so special and the most epic recovery party.
23-Aug-2019 - 26-Aug-2019
Kathryn S
Australia
Thank you for wonderful hospitality.
20-Aug-2019 - 22-Aug-2019
Peter M
Indonesia
Words can't describe the past five days - exceptional service, food like we have never had before, super friendly staff, and a fantastic 50th party to top it off. Thank you so much.
12-Aug-2019 - 16-Aug-2019
Darren M
Australia
Hands down you all rock. The hospitality has been amazing - nothing missed out to make sure each guest was happy and comfortable. It was like the team is a big family welcoming us into their home. Can't say enough about the villa - best vibes, best view, best space. We really enjoyed our meals and each dish was prepared with most care. Simply put, love is in the air at Noku Beach House. We
... more
18-Jul-2019 - 22-Jul-2019
Anita P
Hong Kong
Another fantastic stay. We love you guys so much, everything was amazing and we can't wait to come back.
16-Jul-2019 - 18-Jul-2019
Farah Q
Indonesia
Amazing! We had the best time of our lives. Your made our wedding so special, everything was flawless. Thank you from the bottom of our hearts.
11-Jul-2019 - 16-Jul-2019
Love Ryan and Carissa
Australia
Thank you so much. We had a great time. The staff and the food were amazing, best trip ever! Can't wait to come back again.
02-Jul-2019 - 10-Jul-2019
Stewart H
Australia
From CBD and the Malay Zone, we would like to say a big thank you to the staff at NoKu Beach House.
28-Jun-2019 - 01-Jul-2019
Citta P
Indonesia
Awesome and nice here, love this place.
23-Jun-2019 - 26-Jun-2019
Kenneth A
Indonesia
We have no words, the last few days have been absolutely amazing. So lucky to have our wedding here. Thank you again for a wonderful stay, we love Noku staff.
14-Jun-2019 - 17-Jun-2019
Tyson And Nicole
Australia
Everything is perfect. Amazing Beach House, food, drink, music /DJ definitely will be back. We all love NoKu.
07-Jun-2019 - 11-Jun-2019
Hung Pin L
Hong Kong
Thank you for the hospitality and excellent service.
03-Jun-2019 - 06-Jun-2019
Dwijani L
Indonesia
Team Pragma have spent an amazing 4 days here at Noku Beach House. We have loved the house, the garden's and the pool. Your team have impeccable customer service and have been so accommodating and delightful. Personally, the in house spa treatments have been beyond awesome, we look forward to our return next year. Thank you.
31-May-2019 - 03-Jun-2019
Sandra and Nick
Australia
Thank you for hosting us our wedding party! It was an awesome stay and we will definitely be back. Thanks for taking care of our family and guests.
24-May-2019 - 27-May-2019
Gladys C
Singapore
Wonderful stay, wonderful team and excellent service. Keep it up, looking forward to coming back to Noku Beach House.
13-May-2019 - 17-May-2019
Cheryl L
Singapore
Thank you for the wonderful hospitality during my stay in Noku Beach House. I will be back here soon.
30-Apr-2019 - 05-May-2019
Cher N
Singapore
Noku Team - the very best. Wonderful and awesome place and crew.
19-Apr-2019 - 21-Apr-2019
Kevin M
Malaysia
Thank you for giving us the wedding of our dreams. Your positive kind personality made our wedding weekend the magic it was. Thank you for the hospitality, the best food, music and experience of our life.
13-Apr-2019 - 16-Apr-2019
Karen S
Australia
Well done for the good job. You gave us the best service during our stay and never complained. Assisting us from lighting shisha, driving us to the clubs, making reservations. We ate the best food and had the best service and experience. What a lovely team.
23-Mar-2019 - 27-Mar-2019
Charan D
India
Thank you so much for a wonderful vacation. All of you were so kind and made our first trip to Bali our best vacation. Everything was so personal and we all made connections we will never forget here, can't wait to be back.
18-Mar-2019 - 22-Mar-2019
Sean F
United States
Thank you so much for taking such great care of us. We had such a great time and made some new friends. Enjoyed amazing food and made memories that will last a life, we will be back.
15-Mar-2019 - 18-Mar-2019
Chloe T
Singapore
Thank you so much for the excellent hospitality at the villa, excellent service, great villa and delicious food. We will surely miss the villa and hope to come back again soon.
08-Mar-2019 - 10-Mar-2019
Thomas H
Indonesia
Thank you for a special weekend at the gorgeous NoKu Beach House. We stayed in more than planned given the beautiful vibe and great attention. We had a wonderful time and will be back very soon. Full thanks to the team.
01-Mar-2019 - 03-Mar-2019
Kai Fong C
Singapore
Thanks so much for making our first holiday with Luca such an unforgettable experience, everything was fantastic and we will be back soon.
10-Feb-2019 - 19-Feb-2019
Jessica and Arvind
Singapore
I can't thank you enough for providing us with the most magical experience this week. Your thoughtfulness and attention to detail is unforgettable but most of all the love and light that you exude will stay with me for a lifetime, I will miss you all.
30-Jan-2019 - 07-Feb-2019
Denise D
Malaysia
Thank for making our stay one we will always remember. What an amazing experience to have shared with you all. From being spoilt by your hospitality at all hours of the day, the delightful Balinese dinners to the huge smiles and for putting up with our constant requests. Truly grateful.
23-Jan-2019 - 28-Jan-2019
Serge H
Australia
To our totally amazing friends at Noku, words really can not describe the special holiday we have had here with you. All of you are so thoughtful, sincere and genuine and this makes a good holiday great. The food we have been prepared is of the highest quality. We have been able to be accommodated for all of our special requests, we all want to say a very big thank you. We will miss you and
... more
05-Jan-2019 - 13-Jan-2019
Matthew and Trudi H
Australia
On behalf of the group of Mumbai, I'd like to say that this NY 2019 was one of the most relaxing and comfortable holidays. We have had an entire set of adults and kids and were very looked after and totally spoilt! The team worked beyond our expectations to meet all our needs. Happy 2019, we will miss you Noku!
28-Dec-2018 - 03-Jan-2019
Nik H
Singapore
Noku is amazing - the most wonderful relaxing christmas we've had in a long time. Staff were fabulous - so much attention to detail and great with kids.
22-Dec-2018 - 28-Dec-2018
Aaron and Nicole
Australia
Thanks for anything, we had a wonderful stay. Food was amazing, thanks team Noku.
15-Dec-2018 - 22-Dec-2018
Stewart H
Australia
Thank you for everything, I had a fabulous stay, will be back.
12-Dec-2018 - 14-Dec-2018
Farah Quinn
Indonesia
Fabulous stay and great hospitality, surely will be back again next time, love you all.
10-Dec-2018 - 11-Dec-2018
Bastien B
Indonesia
Fabulous stay, great hospitality surely will be back again next time. Love you all!
07-Dec-2018 - 10-Dec-2018
Kiki U
Indonesia
Thank you team Noku for your lovely wow hospitality. It was a truly a complimentary addition to a stunning home. My absolute favorite experience was the food... WOW. Everything was lovely and I look forward to seeing you all again and introducing the NoKu experience do my family and friends.
01-Dec-2018 - 02-Dec-2018
Paula S
Sri Lanka
Wow, how are we ever going to be able to enjoy any other holiday that's not at NoKu? You have made our stay at Bali very enjoyable for my mum's 60th birthday, thank you for everything and all our love.
22-Nov-2018 - 30-Nov-2018
Kara S
Australia
Unforgettable memories, thank you.
17-Nov-2018 - 20-Nov-2018
Rita and Friends
Indonesia
Thank you for our wonderful unforgettable stay. Everything was amazing from the villa itself to the amazing staff that work around the clock to ensure our stay was perfect. Until next time.
05-Nov-2018 - 12-Nov-2018
Daniel
Australia
Best way to celebrate the life of our gorgeous girl to the Iza Calzado with love and gratitude. Thank you to all the staff!
30-Oct-2018 - 31-Oct-2018
Karylle
Malaysia
Amazing villa with an a amazing view, beautiful pool and great food. Just sit back, relax and enjoy. Let the staff look after you. Forget your worries and remember you are on Bali time.
04-Oct-2018 - 15-Oct-2018
Sam and Alicia
Singapore
Great villa, amazing view, complete with amazing set of amenities and services. Love how everyone here is so helpful plus super friendly. Thank you.
28-Sep-2018 - 30-Sep-2018
Adelaide C
Indonesia
Such a great time in here, thank you.
08-Sep-2018 - 11-Sep-2018
Seung Hyun L
Singapore
Need more inspiration?
We're at your service