A large limestone peninsula dangling from the southern tip of Bali, The Bukit would have been a separate island if it weren't for the small sliver of land connecting it to the mainland. A short drive south from Bali airport brings you to this peninsula, which means 'hill' in Indonesian. At first glance, it is unlike the rest of the island – arid, stony and dry. But if you look further, you will discover an ancient land, revered by locals and home to many iconic temples. One of Bali's biggest attractions, the majestic clifftop Uluwatu Temple, lies in The Bukit area. The Kecak fire dance performed at this temple every day at 6pm around sunset is a spectacular sight to behold. The dance is famous for its use of voices instead of instruments, which lends a powerful accompaniment to its drama.

Culturally rich, The Bukit is also home to a spattering of high-end hotels and luxury villas. Blissfully secluded and away from the crowds, it lends itself well as a destination to holidaymakers looking for a serene and picturesque villa stay. The west coast of the peninsula is particularly popular, with villas perched above Balangan Beach offering stunning ocean views.

Our luxury villas in The Bukit area enjoy magnificent views from their clifftop location. Boasting lavish interiors and varied outdoor spaces for socialising, they are perfect for large groups looking to spend time together. Private bedrooms with ensuite bathrooms ensure that there's plenty of space for everyone, while entertainment options like cliff-edge infinity pools, game rooms and home theatres keep guests busy. Spa therapists can be arranged should you wish to indulge in a pampering massage within the comfort of your own holiday home. Some of The Bukit's luxury villas come fully staffed, and at others, a professional chef can be hired who will be happy to cook up a feast for your entire family. When you holiday at an elite haven, you don't need to lift a finger.

The Bukit is also home to some of the best beaches and surf spots on the island. Secluded and sandy coves offer surfing opportunities and are great for sunbathing in the absence of prying eyes. Most development has taken place along the isthmus connecting The Bukit to the rest of Bali, with the beautiful sunsets and sandy beaches of Jimbaran to the west and Benoa Harbour to the east. Further along the coast to the east are a string of resorts and hotels set along the pretty swimming beach of Nusa Dua.

Golfers can tee off at the stunning New Kuta Golf Course in Uluwatu. Located on top of the cliff above Dreamland Beach, it is a championship standard course for both the novice and those who are more experienced. For a mellow and languorous vibe, head to Padang-Padang and Bingin where you can sip a cocktail and put your feet up. But if partying is on the cards, The Bukit has much to offer as well. It is fast becoming a hotspot with many international DJs and artists playing at the newly established cliff clubs including Omnia and Ulu Cliff House. The Elite Concierge can of course procure the very exclusive VIP entrance for you. A holiday at an elite haven on The Bukit is for those who like to define the pace of their own itinerary. With plenty to do in the area, you're spoilt for choice. But the temptation of the sumptuous villa is such that you could just as well stay in and spend countless hours taking in the incredible ocean views.
Read more
---
Need more inspiration?
We're at your service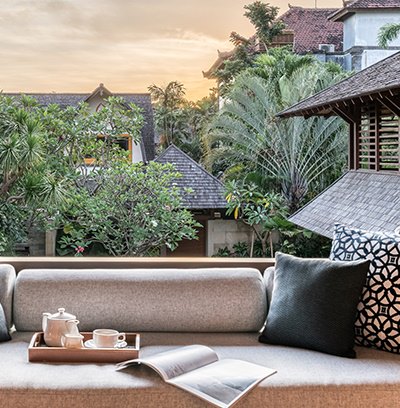 Read our reviews
See what our guests have to say about their stays
Read our reviews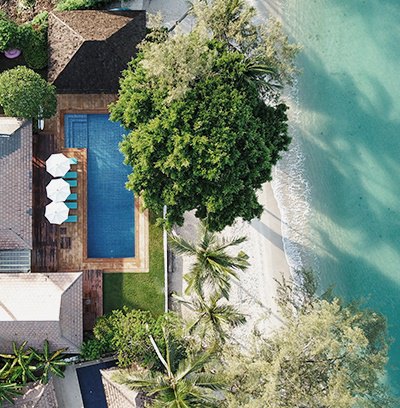 Our Signature Collection
Our Signature villa and chalets offer enhanced luxury at every level. Each tiny detail is taken care of, and small personal touches are sure to delight such as bespoke activities or fine dining with panoramic views.
See our signature collection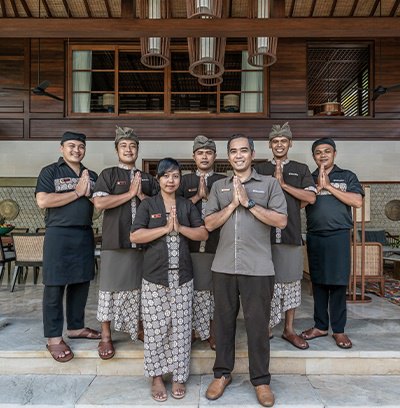 Contact us
Our Villa Specialists know each property inside out and would love to assist you in finding your ideal holiday home.
Start live chat