Villa Indrani
The villa you chose is no longer available for rental from us but we have a portfolio of Elite Havens in various locations around South East Asia for you to choose from. Alternatively feel free to send us an enquiry and it'll be our pleasure to help you find the perfect villa for your next holiday.
4 - 5 Bedrooms
10 Adults, 2 Children
Within walking distance of the beach, and close to Canggu's hipster cafés and beach clubs, Villa Indrani is a stylish choice for families and groups seeking a five-bedroom luxury retreat.
This spacious haven has not one but two elegantly designed master bedrooms with large ensuite bathrooms. Both bedrooms are mirror images of each other and ooze old-style colonial romance. The villa also has three comfortable guest bedrooms – each with an ensuite bathroom and lovely views over the pool and garden.
The impressive living and dining space features floor-to-ceiling windows that slide open for an outdoor tropical living experience (or can be kept closed for air-conditioned comfort). The carefully chosen furniture gives this space a lovely mid-century retro feel. With its sumptuous open-plan kitchen, which is exclusively for guest use, this is also a superb space for entertaining.
The pool, large sun deck and lawn capture the sun for most of the day and are great for lounging or playing. The outside area is also a superb spot for enjoying a sunset cocktail freshly made by one of the villa's butlers, or sampling some of the private chef's best Indonesian and western cuisine at the solid-wood dining table.
Speaking of which – Villa Indrani prides itself on its highly trained staff members who will happily tend to your every need.
The villa is only 500m from Berawa Beach, popular for its surfing waves. With Canggu and Seminyak's fabulous clubs, shops and dining spots close by, your evening plans are well taken care of, or just get a glimpse of Bali's VIP island life.
Villa Indrani is perfect for a group of families with children looking for a sun-soaked beach holiday, or a luxurious base from which they can explore the rest of Bali.
Read more
This haven includes
Unique features

Near the beach

Close to bars and restaurants

Heritage Site

Watersports
Location
Villa Indrani is located at the end of a quiet road very close to Berawa Beach in Canggu – a wide sandy expanse close to Seminyak. This side of Berawa Beach remains relatively unspoilt, with its fishing huts and outriggers parked up on the sand ready to go out at night to catch fish. Nearby is a beautiful natural lagoon - the largest in Canggu - which you can cross via a charming wooden bridge.
Sunsets are stunning here and Berawa Beach has a reputation for being an excellent surfing spot, especially for intermediate and accomplished surfers. You can walk along the beach to other popular surfing spots such as Batu Bolong Beach and Echo Beach. Or you can walk fifteen minutes south on the sand to experience the glitz and glamour of Seminyak's most popular beach clubs including W Hotel, Ku Dé Ta and Potato Head. Meanwhile, the village of Berawa has plenty of excellent coffee shops, restaurants and boutiques, should you not wish to venture far.
More information for Things to do
Villa Indrani's manager has plenty of information about all the places of interest in the area and can arrange transport or make bookings for you. In fact, many of the villa staff live locally and if you're interested they will be happy to give you some interesting insights into aspects of Bali life.
Here's a quick overview of some of the many and varied activities on offer within easy reach of the villa.
A visit to Finns Recreation Club ¬– just down the road from Villa Indrani – means hours of

entertainment for the whole family

. It has first class facilities including a restaurant, bar and lounge, a library, a kids' club and a really cool water park. Or you can visit its beach club instead, which is located further down Berawa Beach. It has a spectacular bamboo building from where you can enjoy poolside cocktails and entertainment throughout the day.
If you enjoy

eating out

, you'll find some exciting and high-quality choices in the village of Berawa. For breakfast and lunch, head over to Coffee 'n Oven, which has an excellent choice of European-type pastries. Or try some organic homegrown vegetables underneath the huge tippy-tent at Parachute – only a two-minute walk from the villa. For dining we can recommend Milu, which serves excellent Indonesian and western dishes in a beautiful atmospheric garden, or The Piring Daun for tasty Indian fusion cuisine.

Children

will love hanging out at the Bali Equestrian Centre, a world-class destination for riders and tourists. Its facilities have been designed to accommodate the entire family with pony rides and day camps for the little ones, lessons, family village tours and beach rides.
Explore the scenic rice-field landscape and nearby rural villages such as Pererenan and Seseh by bicycle; a great way to

get under the skin of the 'real' Bali

. Stop off at a local

warung

(eatery) to sample some basic Balinese fare.
Villa Indrani is only a 45-minute drive from the famous sea temple of

Tanah Lot

, one of Bali's most important temples, and also one of its most popular tourist attractions. You can expect a lot of people and camera phones if you visit during sunset, especially during peak holiday season. We advise visiting early in the morning (8-9am) when there are less people and you'll have a much better chance to really experience the power of this sacred place.
Play a round at the well-laid-out 18-hole

Bali Beach Golf Course

in Sanur or the 85-hectare

New Kuta Golf Course

on the Bukit Peninsula, for fantastic ocean views.
Drive westwards to explore the charming

Tabanan regency

, revealing terraced rice fields of emerald green, volcanic mountains and black-sand beaches dotted with fishing communities. Or head north to explore the volcanic lakes near the mountain town of Bedugul, including Lake Bratan with its photogenic and stunningly positioned temple – Pura Ulun Danu.
LEAVE THE PLANNING TO US
Shake off the stress of holiday planning. Let the Elite Concierge take care of all your bookings and arrangements, from transport, tours and restaurant reservations, to any special requests for your arrival. We're here to make your holiday experience extraordinary.
Quick facts
Location
Berawa, Canggu, Bali, Indonesia.
Capacity
10 adults, 2 children (5 ensuite bedrooms, all with king-size beds). Two extra beds are available on request at an additional charge.
Living Areas
Upper floor entrance hall; large open-plan, ground floor living, dining and kitchen area within dining for 8; covered, fan-cooled outdoor dining for 8-10; pool deck with sun loungers.
Pool
Length 10m x width 10m x depth 1.4m.
Staff
Villa manager; private chef; housekeepers; butlers; security guards; gardener. Additional staff (e.g. spa therapist and babysitter) available on request for an additional charge.
Dining
A suggestion menu of western, Asian and vegetarian dishes. Requests accommodated (including special diets). Grocery cost is charged 20% handling fee which is subject to service and tax at the prevailing rate.
Communication
WiFi internet access with routers in every bedroom.
Entertainment
TV (Satellite/Cable); Harman Kardon speakers; book selection.
For families
Villa Indrani is well suited for families with children. Facilities include a baby cot and high chair. Additional children's equipment can be hired at an extra cost.
Spa
In-villa treatments selected from a comprehensive spa menu can be carried out by professional beauty therapists (extra cost applies).
Transport
Villa Indrani is within walking distance of a wide selection of restaurants and shops in Berawa and Canggu. Taxis are readily available for longer distances, and a car and a driver can be arranged by your villa manager for sightseeing around Bali at a special rate of USD45++/day for 8 hours (excluding petrol).

Additional facilities
All bedrooms have mosquito nets, safety deposit box and mini fridge.
Property Area
1,000 sqm (land). 669 sqm (villa).
The layout
Indoor living
- Minimal, bright and tasteful design
- Large open-plan kitchen with modern appliances – perfect for entertaining
- Cosy living area with comfortable sofas and large screen TV
- Dining area with square table for eight people
- Beautiful Balinese artwork and paintings
Outdoor living
- 10 x 10 metre pool
- Sun deck furnished with loungers
- Stunning views from rooftop area
- Solid wooden outdoor dining table seating ten

The rooms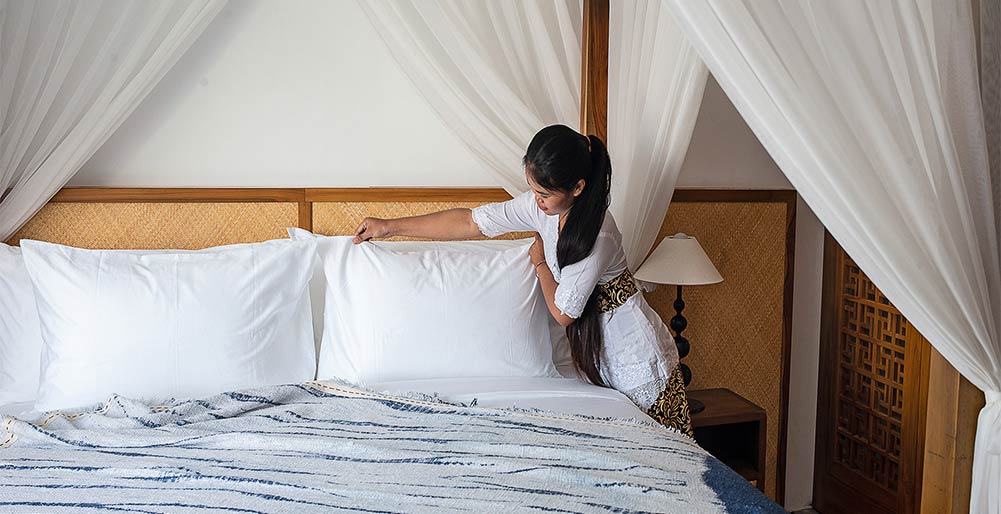 2 Master bedrooms
- The two colonial-style master bedrooms are virtually identical
- One is situated on the upper floor and one on the lower floor
- Both have four-poster king-size beds with mosquito nets
- Both feature large dressing areas and desk space
- Sumptuous ensuite bathrooms come with a tub and rain shower
3 Guest bedrooms
- The three bright and airy guest bedrooms are situated on the mezzanine level
- Each has a four-poster king-size bed with mosquito net
- These rooms have beautiful views over the pool and surrounding neighbourhood
- Ensuite bathrooms are fitted with a tub and rain shower
- Amenities include a safety box and mini-fridge
Dining
Villa Indrani's private chef curates a menu of gastronomic treats, including home-style Asian and international dishes, and prepares daily breakfast, lunch and dinner. Among the many tempting local dishes, be sure to try the rendang (beef stew) and nasi goreng (fried rice). The chef is always happy to adapt his meals and take into account additional dietary requirements.
Groceries and beverages are charged at market price (plus a 20% handling fee which is subject to service and tax at the prevailing rate). Guests will be requested to provide grocery money in advance, and the staff will do the shopping and keep the receipts for reference. To make the most of the kitchen and give staff time to shop, it is recommended to plan meals with the villa manager or chef the evening before.
View a sample menu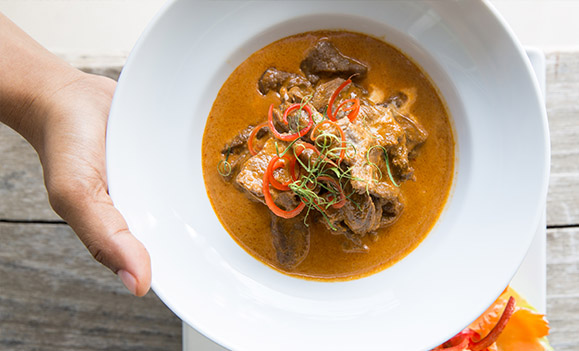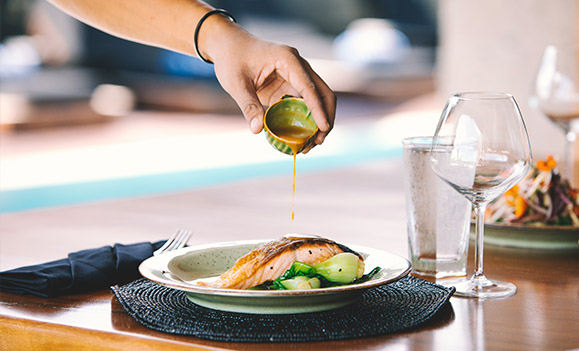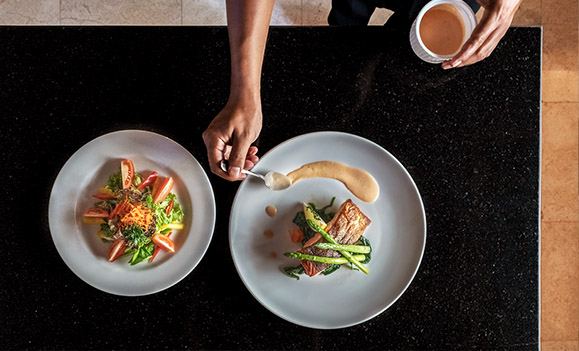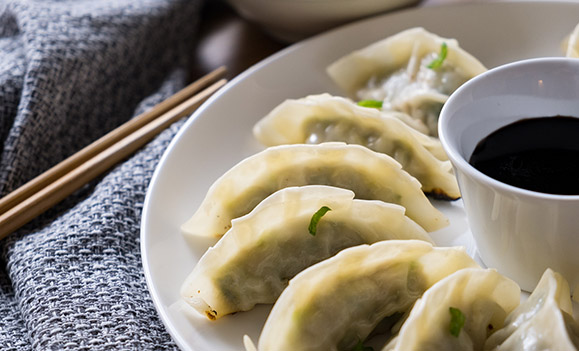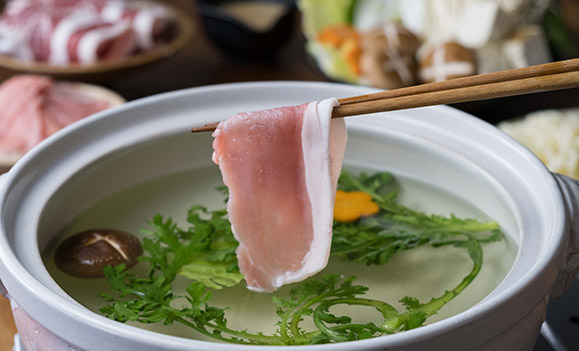 Reviews
Thank you for all the staff. they made our stay so wonderful.
11-Aug-2023 - 08-Sep-2023
Patrick K
United Kingdom
Amazing stay. The staffs here are fantastic and go above and beyond to make sure your stay is comfortable.
03-Aug-2023 - 10-Aug-2023
Meredith D
Australia
Thank you so much making our stay amazing. The villa, the staff, the atmosphere, everything is perfect. The Chef makes wonderful food. Meal at the house are highly recommended. This is a perfect place to stay for families. We sure hope to be back. Thank you.
16-Jul-2023 - 23-Jul-2023
Halvor W
Norway
This is our second stay at Indrani. We love the villa and the staff. Definitely will coming back again
29-Jun-2023 - 10-Jul-2023
Jamie O
Hong Kong
Nice vacation with friends by bringing our family in a comfortable villa. It was so amazing.
21-Jun-2023 - 28-Jun-2023
Tara G
Australia
We had a great holiday. Dana and the team made our day so much more enjoyable. thank you for the great service!
15-Jun-2023 - 15-Jun-2023
Dennis W
Netherlands
The perfect villa for our reunion.
19-May-2023 - 26-May-2023
Vanessa W
Singapore
Very nice villa with exceptional staff services. Clean and pool was nice. The food also great.
06-May-2023 - 13-May-2023
Alisa F
Australia
Lovely stay at Villa Indrani. Staffs were very friendly and helpful throughout our 5 nights stay.
03-May-2023 - 05-May-2023
Stephanie W
China
Fabulous experience. Good food and atmosphere. Lovely staff. Would definitely recommended. Will be back. Thank you.
28-Apr-2023 - 01-May-2023
Jade L
Singapore
Best experience in this villa in Bali. Loved everything about the place (location / villa / design). Everything announced is expected.
07-Apr-2023 - 11-Apr-2023
Amanda K
Australia
Incredible. That staff are amazing, so lovely and welcoming. Having your own private villa with a pool is perfect. The food was so tasty and so well presented.
26-Mar-2023 - 31-Mar-2023
David B
Australia
We had such a great time in the villa. Staff were attentive and took great care of us while we were here. The kids enjoyed the pool very much and playing with each other in living room. Great place to stayin Bali and excellent for family. Can't wait to recommend this place the next time you are in Bali.
11-Mar-2023 - 15-Mar-2023
Junhao L
Singapore
Thanks for making our company's little retreat so fun. We love the villa and the services. We will be back.
03-Mar-2023 - 06-Mar-2023
Evon C
Singapore
We loved our stay here and will be back. Everyone was so nice and thank you for the amazing service.
20-Jan-2023 - 26-Jan-2023
Tracy C
Bangladesh
Thank you to the amazing Villa Indrani team.This was the perfect place to bring the families together. We were looked after wonderfully, and the villa is located in a perfect position. We look forward to coming back again
13-Jan-2023 - 18-Jan-2023
Janelle B
Australia
"Staff were great, the villa was kept clean and breakfast each day was amazing. Everything we asked for, was quickly organised by the team. Location was nice"
03-Jan-2023 - 13-Jan-2023
Manuela C
Australia
It was very nice stay. The staffs were very kind and helpful.
12-Dec-2022 - 03-Jan-2023
Michael C
American Samoa
Thank you to the staff team for their great service. Very accommodating and helpful. Car and driver arrangement was fantastic!
07-Dec-2022 - 11-Dec-2022
WEN SHAN S
Singapore
Great villa. Staff was friendly and helpful. Thanks for everything.
11-Nov-2022 - 14-Nov-2022
Sarah M
Australia
Great Villa and Staff!
24-Aug-2022 - 25-Aug-2022
Patrick K
United Kingdom
Great Villa and staff !
13-Aug-2022 - 24-Aug-2022
Patrick K
United Kingdom
we really like the villa. and the staff is also very friendly and helpful
13-Jul-2022 - 18-Jul-2022
Sara K
Australia
We had a great holiday. The staff made our days more enjoyable.
13-May-2022 - 27-May-2022
Claire M
United Kingdom
Will definitely come again. We will recommend to our friends!
22-Apr-2021 - 09-May-2021
Mr Ateng W
Indonesia
Thank you all the staff. You made us feel very welcome. Thank you for all the yummy food and service.
23-Jan-2020 - 28-Jan-2020
John Paul G
Australia
A wonderful stay, great facilities, amazing food and staff. Thank you staff for making our stay a special memory. We loved the food, accommodation, and the warm generous staff.
03-Jan-2020 - 08-Jan-2020
Brett B
Australia
A wonderful relaxing stay with great facilities and amazing staff. The food was amazing, we had every meal catered for included a Christmas Day feast of suckling pig. We really enjoyed trying the local dishes. We would highly recommend Villa Indrani to everyone.
23-Dec-2019 - 28-Dec-2019
Allison R
Philippines
Thank you all the lovely staff. We had the best time. Thank you so much for the incredible food and wonderful service. We will be back.
12-Nov-2019 - 19-Nov-2019
Tristan R
Australia
Thank you for a really lovely stay at this beautiful villa. Everything was perfect. We look forward to coming back very soon.
19-Oct-2019 - 24-Oct-2019
Terangpi M
Hong Kong
This was our family trip to Bali. Your attention and hospitality exceeded any of our expectations. The accommodation, food, weather and staff were amazing. And your smiles made everyday even better. Thank you for making Murray's birthday unforgettable.
05-Oct-2019 - 12-Oct-2019
ML
Australia
Thank you for making my hen's and holiday with friends so memorable. The villa and staff were all amazing, excellent service and people.
19-Aug-2019 - 26-Aug-2019
Geraldine B
Australia
Thank you all for the wonderful stay. The property is lovely and in a great location for all our needs. The staff were always friendly and happy to help.
06-Aug-2019 - 10-Aug-2019
Fran M
Singapore
Thank you so much to everyone for a wonderful stay. The villa is great for a group of family and friends. And the lovely team here made our time in Canggu comfortable. Thanks also for the babi guling feast.
26-Jul-2019 - 31-Jul-2019
Phoebe I
United Arab Emirates
Thank you to lovely Indrani team for making our stay memorable and very relaxing. Everything was exactly like how we imagined and we are looking for our next stay soon
20-Jul-2019 - 24-Jul-2019
Zarema Z
Indonesia
Thank you to all the staff at Villa Indrani. You made our stay very relaxing and lots of fun. We've enjoyed lots of wonderful food from your kitchen, probably loved the Beef Rendang the most. Very impressed with the cleanliness of the villa too. Found Canggu to be full of wonderful surprises and enjoyed the surrounding areas.
06-Jul-2019 - 16-Jul-2019
Cynthia D
Australia
Thank you for your wonderful and friendly service and for making our stay so happy and comfortable. The villa is very well fitted out with everything we could need in a quiet and peaceful surrounding. Thank you to the attentive staff that tended to our every need.
20-Jun-2019 - 23-Jun-2019
Andrea H
Singapore
Thank you for a great week at the villa. The team were very helpful. Throughout out our stay in particular. Dana and Agus were fantastic and did their best efforts to help make our stay comfortable. The villa is so comfortable and clean. We would love to come back one day. Thanks everyone.
08-Jun-2019 - 16-Jun-2019
Anne N
Australia
Thank you all for making our stay at Villa Indrani so wonderful. The lunch prepared in house was amazing. We should have eaten more often. Will definitely recommend to our friends. Special thanks to Dana, Agus, Leni, Rita, and Made as they recommend to visit Tanah Lot and Coffee Luwak. Hope to see you all again.
31-May-2019 - 06-Jun-2019
Kate F
Australia
Wonderful Service. We stayed with 4 kids and we had a great time.
17-May-2019 - 19-May-2019
Diana A
Indonesia
Thank you for making our holiday so wonderful, we enjoyed every minute. I wish we were staying for another week.
17-Mar-2019 - 27-Mar-2019
Bea B
Australia
Thank you so much for such an enjoyable and relaxing stay. Nothing was too much trouble. The coffee was fantastic, not to mention the "babi guling" (such a treat), BBQ and our breakfasts (thanks Bu Yani). Such a peaceful spot, wishing you all a wonderful 2019 and hope to see you all again some time.
30-Dec-2018 - 06-Jan-2019
Ricky H
Philippines
We had such an amazing time at the villa celebrating our friend's bachelorette. The layout of the villa is perfect in giving us communal spaces to celebrate, we also did a group yoga class on the patio. The staff were particularly excellent, they are always around to help us with anything we needed. The were always so cheerful and smiling so they really added to the experience. The villa was
... more
16-Nov-2018 - 18-Nov-2018
Natasha E
Australia
Thank you to Made and all the staff at Villa Indrani. You made our holiday perfect, even better than we hoped. We especially enjoyed our BBQ night. Everyone was so friendly and helped with ideas and things to see and do. Your team couldn't have looked after us any better. Thank you all so much, we look forward to coming back again.
28-Sep-2018 - 05-Oct-2018
Caroline B
Australia
Need more inspiration?
We're at your service