Nusa Dua is Bali's prime luxury resort enclave. With its long sandy beaches and stunning cliff-tops, it looks every bit as pretty and exotic as it sounds.

Only 30 minutes' drive from the Bali's international airport via a 12.5km 'floating' highway that is a spectacle in itself, Nusa Dua is home to the island's most exclusive golf course and top five-star hotels. This long-sought-after area on the east side of the beautiful Bukit peninsula has a reputation as a hideaway for those seeking to experience Bali in pure style.

Perched among green hills and impressive clifftops overlooking the Indian Ocean, our luxury villas in Nusa Dua ooze glamour and elegance, and make outstanding holiday rental homes for friends and families. Equipped with every mod con, all our villas boast beautiful private pools and most have open-air pavilions and lush tropical gardens for relaxation, alfresco dining, and stunning views.

Our professionally trained staff will take care of your every need throughout your stay and spoil you with the warm friendliness for which the Balinese are so well known. They will be delighted to share insider tips about local sights and best beaches. They will also happily arrange an in-villa massage or spa treatment, or a sightseeing tour for you.

Meanwhile, with a range of mouth-watering dishes selected from an in-villa menu and prepared at the villa by your personal chef, you will have the opportunity to discover the very finest flavours of Indonesian and Asian cuisine.

Laid out as a large gated community, there's usually little traffic in Nusa Dua and a walkway gives you easy access to most of what the area has to offer.

Take Geger Beach for example, blessed by Mother Nature with some of the warmest waters in Bali and a lovely cooling eastern breeze. Or you can get your hair wet at Waterblow, a stunning natural rock formation which does exactly what it says on the tin by creating a huge water blow whenever the sea hits the rocks.

You can improve your handicap at the Bali National Golf Club or the Bukit Pandawa Golf & Country Club just a little way further around the coast.

From Nusa Dua, you are ideally placed to explore the rest of the Bukit Peninsula, home to some of the best surfing spots in Bali as well as the unbelievably picturesque sea temple, Pura Luhur Uluwatu. Also, within easy reach is Jimbaran, a lovely fishing village and beach area with a long stretch of atmospheric local seafood restaurants not to be missed.

Nusa Dua is the perfect spot for experiencing Bali's nature and tranquility in luxury and style. Whether you are looking for relaxation, romance, golf, adventure or family time, our Nusa Dua luxury villas will provide you with the ideal base.
Read more
---
Need more inspiration?
We're at your service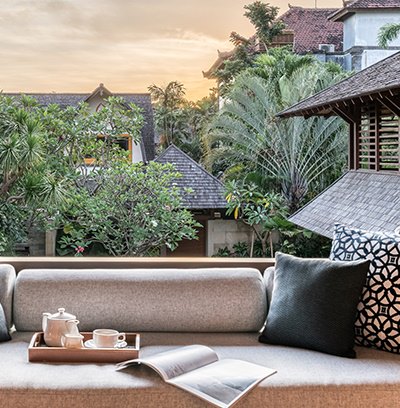 Read our reviews
See what our guests have to say about their stays
Read our reviews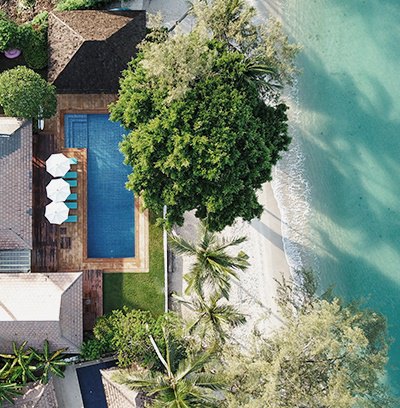 Our Signature Collection
Our Signature villa and chalets offer enhanced luxury at every level. Each tiny detail is taken care of, and small personal touches are sure to delight such as bespoke activities or fine dining with panoramic views.
See our signature collection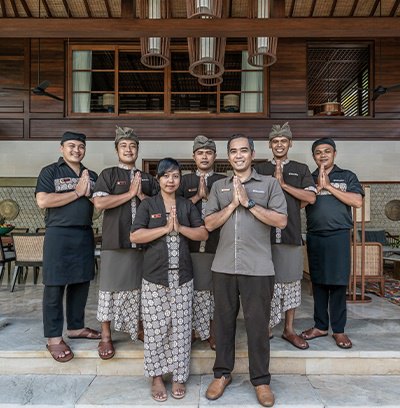 Contact us
Our Villa Specialists know each property inside out and would love to assist you in finding your ideal holiday home.
Start live chat