The Pavilion
The villa you chose is no longer available for rental from us but we have a portfolio of Elite Havens in various locations around South East Asia for you to choose from. Alternatively feel free to send us an enquiry and it'll be our pleasure to help you find the perfect villa for your next holiday.
5 Bedrooms
10 Adults
If you're looking for a serene and relaxing getaway or an escape from chaotic city life, head straight to The Pavilion. An endearing holiday home for families, replete with large lawns and a private pool, The Pavilion is great for short trips as well as long stays.
Set amidst Khandala's flourishing greenery, this five-bedroom villa is the perfect getaway for every season. Spend summers luxuriating in the pool, monsoons curled up in a cosy armchair with your favourite book and winters soaking up some sun as you relax on the beautiful lawn. The home also boasts a spacious living and dining area, outdoor seating on the verandah and a terrace that overlooks the beautiful lawn. Khandala is all about the outdoors and the house pays homage to that in its design and use of space.
A quick getaway from Mumbai and Pune, be charmed by picturesque Khandala as you explore nearby forts, historic caves and countless waterfalls. The villa team will be happy to arrange all your excursions, so you can enjoy a hassle-free vacation.
Read more
This haven includes
Location
A popular weekend getaway from Mumbai and Pune, Lonavala offers a quiet and scenic break from the frenetic pace of city life. Located just 82km from Mumbai and 68km from Pune, it is enveloped within the Western Ghats, surrounded by vast expanses of lush greenery. City dwellers come here to rest their tired eyes and simply get away from it all. With no happening restaurant scene or hip social activity, this is the place to enjoy a languid pace of life. Monsoon season is the best time to visit as it is the time of the year when the hills come alive with numerous waterfalls. Visitors flock here to hike or trek in the verdant mountains or get drenched under the many waterfalls that suddenly sprout up amid the hills. Sit back, relax, read a book and do nothing at this enchanting place.
More information for Things to do
Your Guest Relations Manager and the team will have a wealth of information about Lonavala and can recommend everything, from local food spots to mountain treks. They're a great resource for adventure activities, cultural hotspots and hiking areas in and around Lonavala. A car and driver can be hired for the day (on extra charge) or shorter periods, as required. Here are a few things to do in the area that you may enjoy:
Lonavala has a strong historical background (it was part of the ancient Yadava Dynasty, before being annexed by the Mughals, and later 'discovered' by Sir Elphinstone, the Governor of Bombay), which means that there are plenty of caves to explore. These caves - Karla, Bhaja and Bedsa - were all built around the 2nd century BC and feature Buddhist inscriptions and sculptures.  

Just 15km from the main town, Lohagad Fort offers awe-inspiring 360-degree views of the surrounding mountains. A 350-steps climb brings you to the top of the fort, which is about 1,050-metres high. It is connected to the neighbouring Visapur Fort by a small range, and the Bhaja Caves are a short detour away. 

While making your way up the hills in the monsoons, you'll come across various spots with gushing waterfalls (Kune Falls and Kataldhar Falls are popular ones) and green paths that you can explore on a walk or hike. Many lead up to the forts, the nearby Pawna Lake, or simply through the lush foliage surrounding the town.

If you're interested in adventure activities, spend a day at the Della Adventure theme park or Imagica. A great day out for the family, Della offers 50 activities, including the Swoop Swing, Flying Fox, Sky Cycling, Paintball, ATV rides, and rappelling. The park has six dining destinations serving a variety of cuisines such as Parsi, Punjabi, Mughlai and local Malvani. While not within Lonavala, Imagica is just a 40-minute drive (27km) away at Khopoli and is a 130-acre theme park with attractions for both kids and adults as well as on-site restaurants, a water park and a snow park.
For local street food, try Buva's misal restaurant, located just off Fariyas Hotel. They serve a variety of misal (mixed pulses with chutneys, onions and tomatoes, eaten with local bread called pav), as well as bhajiyas (vegetable fritters). Golden Vada Pav, in the market area, is a hot favourite for vada pav (fried potato dumpling nestled between local bread smeared with their signature spicy chutney). If you like Punjabi, dhaba-style (street) food, check out Sunny Da Dhaba on the old Mumbai-Pune highway. With dishes such as butter chicken, black dal and pillowy soft naans, you're bound to leave with a food coma.

Want to play it safe? Check out German Bakery on the main road, which serves a mix of European, Asian, and Indian food. From pasta and pizzas to dim sum and noodles, you'll get it all here. Also try out the Italian, family-style restaurant, The Oven, which is set on a mushroom farm and serves wood-fired pizzas, lasagne, and pastas. 
Those interested in wellness can take a yoga class or enrol in a workshop at Kaivalyadhama. They offer workshops on Pranayama, Patanjali Yoga Sutras and Yoga Therapy and Counselling for beginners and advanced students.
LEAVE THE PLANNING TO US
Shake off the stress of holiday planning. Let the Elite Concierge take care of all your bookings and arrangements, from transport, tours and restaurant reservations, to any special requests for your arrival. We're here to make your holiday experience extraordinary.
Quick facts
Location
Khandala, Maharashtra, India.
Capacity
10 adults (5 ensuite bedrooms: 2 with king-size beds, 1 with Queen bed, and 2 with twin beds).
Living areas
Refined and stylish living room; study corners; five ensuite rooms; veranda with sofa seating; indoor and outdoor dining spaces; manicured lawns; terraces; private pool; gazebo.
Communication
WiFi internet access.
Entertainment
Televisions; sound system; board games; magazines.
Families
The Pavilion is a perfect getaway for every season. It is ideal for a large group of friends and or families who want to savour the lovely outdoors of Khandala and enjoy the hospitality of villa staff.
Transport
If you intend to step out of the villa, you will need a car, as taxis aren't easily available and there's no public transport. The villa can arrange for a car and driver on a chargeable basis.
The layout
Indoor Living
Gleaming white living room with classy and sophisticated interiors
Simplicity galore in the spacious living room
Stylish contemporary dining area with eight-seater dining table
Study corners and numerous picturesque reading spots
Entertainment options include TVs, music players, and board games
Outdoor Living
Private pool with poolside seating under a covered gazebo
Expansive manicured lawn and garden for kids to play around in
Wide terrace, enjoyed from many of the bedrooms
Verandah with sofa seating and garden views
The rooms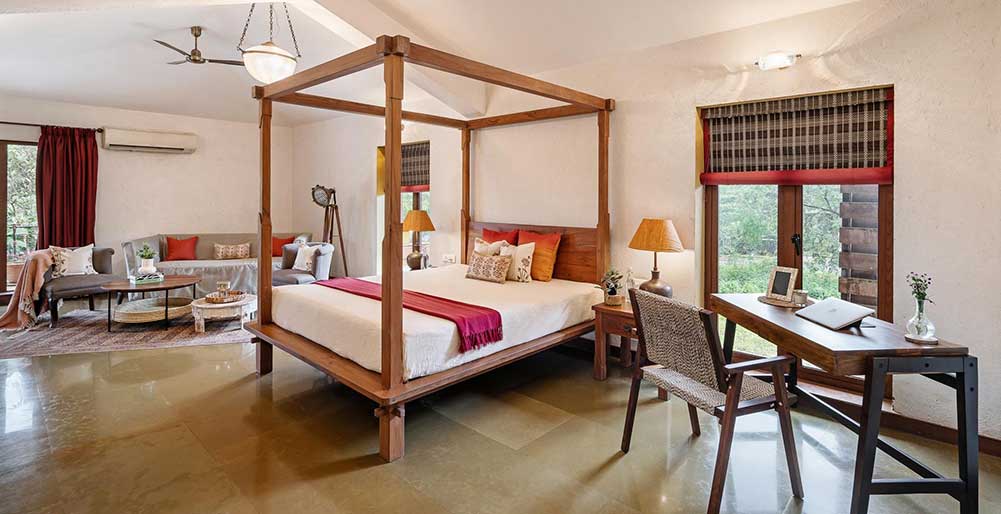 Bedroom
Five generously sized and well-ventilated bedrooms, three with king-sized beds and two with twins
High ceilings, canopied beds, restored palatial furniture, and classy décor
Access to balconies and terraces
Reading nooks, study desks and lounge seating
Ensuite bathrooms with rain showers or bathtubs, and wooden furnishings
Vanity area and ample storage space
Wood-framed glass doors and windows with Roman curtains
Dining
The diversity of cuisine in India is unparalleled and no visit to one of our India villas is complete without sampling the delicious fare on offer. It is well-known that the best food in any country is homemade and cooked in the kitchens of the locals. At Elite Havens, we bring the experience of home dining to you, albeit in style. Relish local and international fare cooked to your taste by a private cook who will craft meals to delight you, day after day.
From breakfast until dinner, appetizers to desserts, dining promises to be a memorable affair at an elite haven. It is a common misconception that Indian food is spicy. Discover the myriad flavours of the various regions of this ancient country, cuisines that go far beyond Chicken Tikka Masala, and try age-old recipes passed from generation to generation. When you seek a bit of comfort, our cooks will be happy to revert back to international dishes of your preference. Come, indulge your senses in a way that only India can promise.
View a sample menu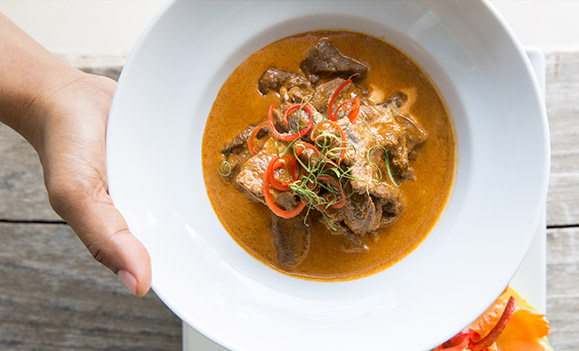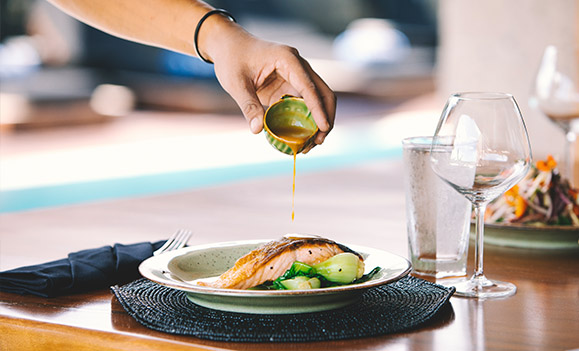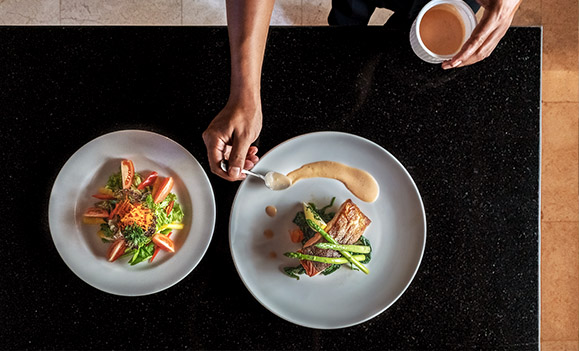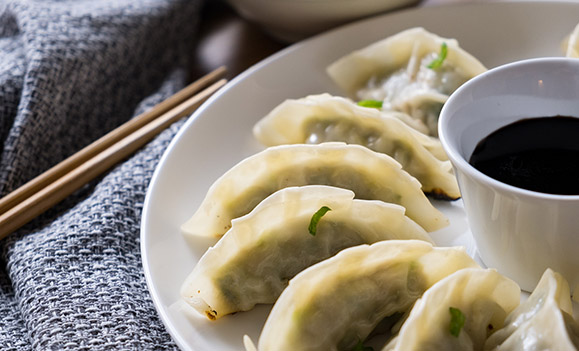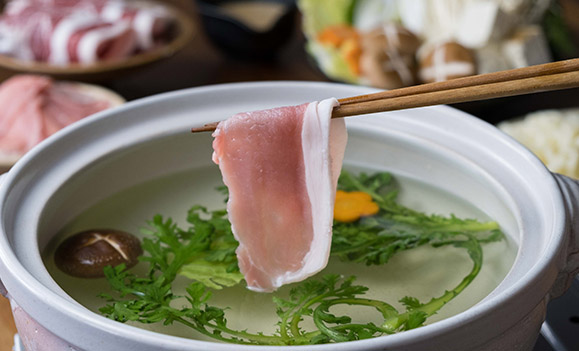 Need more inspiration?
We're at your service