Malimbu Cliff Villa
The villa you chose is no longer available for rental from us but we have a portfolio of Elite Havens in various locations around South East Asia for you to choose from. Alternatively feel free to send us an enquiry and it'll be our pleasure to help you find the perfect villa for your next holiday.
4 - 5 Bedrooms
10 Adults
Hugging the cliff face above Lombok's dramatic, untouched coastline, Malimbu Cliff Villa blends modern luxury with breathtaking panoramas in an exotic five-bedroom island villa retreat. Fall under this villa's spell with the nightlife of Senggigi just a short drive away, and the idyllic Gili islands, renowned for world-class diving, within easy reach.
Malimbu Cliff Villa has something for everyone. With access to its own private beach, the villa is set high above the sea, with spectacular views extending across the ocean all the way to the breathtaking peak of Balis mystical Mount Agung.
Designed for total rest and relaxation, this stylish, contemporary and ultra chic villa offers accommodation for up to ten adults across four bedrooms, plus a TV room that can convert into a children's room. A stunning 18-metre infinity pool fronts the contemporary two-story villa, while crisp clean lines of white and grey exteriors create a light and airy ambiance.
Inside, vibrant artwork and colourful fabrics contrast nicely against the neutral furnishings evoking a unique sense of style. Malimbu Cliff Villa's spacious living areas embrace you with a homely feel, however a few decadent features certainly add a taste of the exclusive. With the infinity pool and terrace - from which to-die-for sunsets unfold every evening, a master bedroom with private pool, and luxurious bathtubs offering some of the best views in the house, it's hard not to adopt the laid-back Lombok lifestyle at Malimbu Cliff Villa.
While both the nightlife of Senggigi and the white sands and exquisite diving of the Gili Islands are nearby, Malimbu Cliff Villa lures you with peace and privacy in an idyllic coastal location. The warm and friendly staff members look after guests' every need with a fully trained team including a Villa Manager, and a skilled chef. At Malimbu Cliff Villa, you are ensured a truly memorable holiday.
Read more
This haven includes
Unique features

Near the beach

Cliff Top Views

Great views

Library/Book Collection
Location
The road that snakes along the north-west coast of Lombok is extremely beautiful and well worth exploring. Sweeping ocean views stretch across to Bali and the silhouetted outline of the hypnotic Mount Agung. Fishing villages, coconut groves, golden beaches and fields of Lombok's pretty brown cows line the road. Apart from the area immediately around Senggigi (Lombok's beachside tourist town, with a choice of bars and restaurants), the countryside is quiet and unspoiled.

While the rocky beach directly below the villa is not suitable for swimming, sandy Malimbu Bay is within walking distance, and the world-famous Gili Islands with their pristine waters, golden beaches and excellent dive sites are easily accessible (15 minutes by fast boat, 30 minutes by local boat) from the small harbour of Bangsal just 10 kilometres from the villa.

The villa is a 1.5 hour drive from the new Lombok International Airport.
More information for Things to do
Your Villa Manager has a wealth of information about nearby places of interest and will help make any bookings required. Do also ask the staff about the local area. Many of them live nearby and will be able to give an interesting insight into some of the fascinating aspects of Lombok life.

In the meantime, here's a taste of the many and varied activities on offer within reach of Malimbu Cliff Villa.
Play a round of golf at the Lombok Golf Kosaido Country Club – a serene 18-hole championship course on Sira bay with dramatic views of Mount Rinjani.
If it is nightlife you are after then head to nearby town Senggigi for exciting bars and restaurants, popular with tourists.
Go scuba diving or snorkelling in the crystal aquamarine waters of the Gili Islands, famed for their many sea turtles, or simply laze in a hammock on the white sandy beaches of Gili Trawangan, Meno or Air. Boats to the islands are easily organised.
If you are up for a challenge and have three days to spare, trek to the rim of Mount Rinjani, Lombok's revered volcano. Alternatively, a daytrip to the waterfalls in the surrounding national park is well worth your while and a good guide can be arranged if you want to venture off the beaten track.
Pamper yourself with an in-villa massage or spa treatment, or visit the lovely spa at nearby Qunci Villas.
Go on a souvenir shopping spree to Lombok's pottery, weaving and basketware villages, or visit Sweta's Bertais market which sells pretty much everything made on the island.
Lombok is well known for its pearl farms. For loose pearls and pearl jewellery, visit one of the specialist retail outlets in Sekarbela near Mataram.
For a change of scene, eat out at the fascinating living museum, Hotel Tugu, or enjoy a gourmet dinner at the 5-star Oberoi Lombok.
Learn about Lombok's cultural heritage on a visit to a traditional Sasak tribal village.
Ask the Elite Concierge to arrange a tour with a local surf guide who will take you to some of the best surfing spots on the island.
LEAVE THE PLANNING TO US
Shake off the stress of holiday planning. Let the Elite Concierge take care of all your bookings and arrangements, from transport, tours and restaurant reservations, to any special requests for your arrival. We're here to make your holiday experience extraordinary.
Quick facts
Location
Senggigi, West Lombok, Indonesia.
Neighbourhood
Malimbu Bay 1km; Senggigi 8km; Bangsal harbour (for boats to the Gili Islands).
Capacity
10 adults (3 kings, 2 twins). Extra bed is available upon request at additional cost.
Living Areas
Open-plan living/dining/kitchen; playroom; alfresco dining.
Pool
Private swimming pool (18m x 4m).
Staff
Villa manager; cook; 1 butler; 2 housekeepers; gardener; pool attendant; 4 security guards. Masseuse and babysitter on request.
Dining
Western, Asian, vegetarian and childrens menu. Requests accommodated (including special diets).
Communication
WiFi internet access; mobile phone coverage.
Entertainment
Satellite TV and DVD, stereo system with iPod adapter.
For families
2 baby cots; pool toys; DVDs; books; games; TV room (can double as extra bedroom).
Additional facilities
Back-up generator, safe.
The layout
Indoor Living
Main house arranged over three levels - all offering breathtaking views
Open-plan living and dining area overlooking the swimming pool and terrace with optional enclosed and air-conditioned living
Large flat-screen satellite TV and entertainment lounge area
Teak dining table seating six
Breakfast bar
Galley-style, fully equipped modern kitchen
Children's play room equipped with flat-screen TV, DVD, sofas, rocking horse
Outdoor Living
18-metre infinity edge swimming pool
Timber deck with sun loungers
Alfresco dining terrace with round table seating six
Rolling, manicured lawns
The rooms
Master Bedroom
Luxurious and extensive retreat occupying most of the villa's upper floor
Features a comfortable TV lounge, cosy bedroom and dressing room
Ensuite bathroom with a deep terrazzo tub, plus indoor and outdoor showers
Moroccan-style lanterns that add to the elegance and beauty of the room
Private balcony featuring a shallow pool
Upstairs Guest Bedroom
Beautifully designed bedroom featuring a bed head crafted from naturally edged solid wood
Green pillows match the swaying palm fronds while a series of bright abstract flower paintings add a splash of colour
Opens onto a terrace furnished with egg-cup shaped swivel chairs
Large terrazzo tub in the ensuite bathroom
Pleasing views of the hillside and the rocky beach below
Downstairs Guest Bedrooms
Both bedrooms channel modern vibes and five-star amenities
Similar in design to the upstairs guestroom, however one has twin beds (that can be pushed together to form a king) and the other is a king
Lime green modular chairs add a modern touch along with large abstract paintings
The twin room, with a terrazzo tub in its ensuite, opens onto a covered patio furnished with an outdoor sofa and coffee table
The king-bedded room opens directly onto the pool and features an open-air shower in its bathroom
Dining
One of the highlights of a stay at Malimbu Cliff Villa is the always smiling and extremely competent in-house chef. The great thing about the open kitchen and dining area is that you can watch the master at work. Whatever be your food preference, just give him the word!

Cooking delicious home-style meals from an extensive suggestion menu, our chef can prepare anything from succulent pork ribs to chicken curry Lombok style. If it's fresh seafood you desire then place your order and he'll go shopping to the local fish market.

For guests with specific dietary requirements, we are more than happy to tailor meals accordingly. To make the most of the kitchen and give staff time to shop, it's advisable to plan meals the evening before.

Groceries and beverages are charged at cost price with an additional 20% service fee. Guests will be requested to provide cash for groceries in advance and the staff will keep receipts for reference.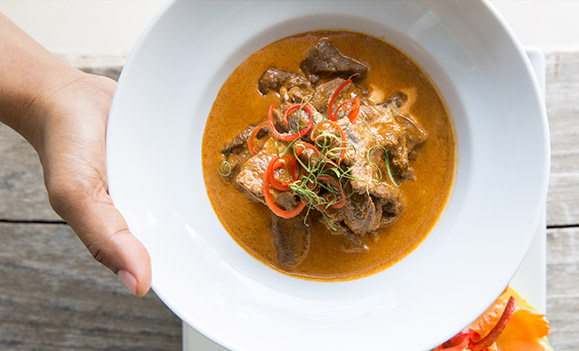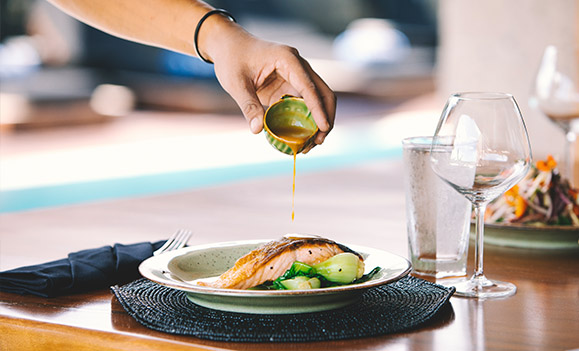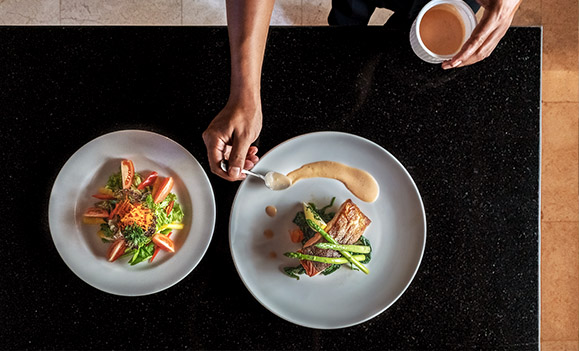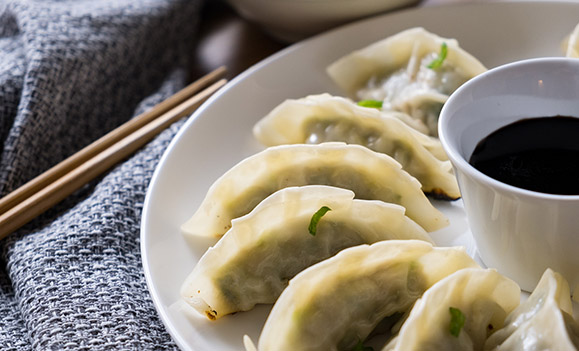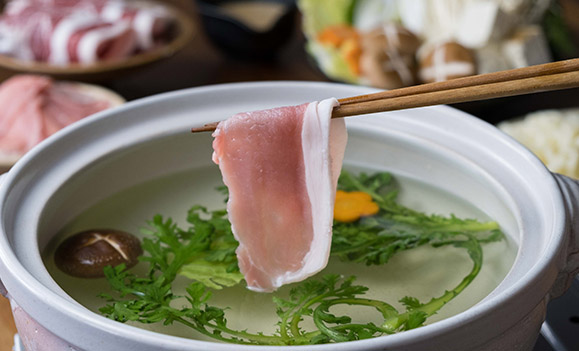 Reviews
The service at Malimbu was amazing. The crew made our stay very enjoyable.
30-May-2015 - 02-Jun-2015
Jacqueline N
Singapore
We had an amazing experience spending 5 wonderful days at the villa. The facilities catered well for our group of eight with a sixteen month old baby , the friendly staff made our stay exceptional. Nothing was too much trouble for the team and very capable chef who prepared numerous scrumptious breakfasts and evening meals. We will certainly return to this villa!
20-Mar-2015 - 25-Mar-2015
Peta C
Australia
Fantastic, comfortable villa in a pretty spectacular position, with friendly and helpful staff.
23-Dec-2013 - 03-Jan-2014
Kutty Ergen .
Indonesia
We love the sounds of waves and fantastic view from the villa!
12-Dec-2013 - 15-Dec-2013
Lok Moong Hey .
Malaysia
Nice surrounding, quiet and beautiful sea view. Villa staff is excellent. Food prepared by the chef is tasty. Butlers are knowledgable. Areas for improvement - Maintenance of the villa is required e.g. some of the tap, toilets are not working properly.
08-Dec-2013 - 12-Dec-2013
Helen L
Singapore
Our stay at Malimbu Cliff Villa was perfect. The villa is luxurious, beautifully designed, and has a stunning view. By far the best part of our stay was the staff. Every staff member was kind, caring, helpful and a whole lot of fun. Ketut's cooking was amazing; we would love to have him cooking us food every night! Teguh and Titik were delightful; making sure that we always had everything we
... more
22-Aug-2013 - 26-Aug-2013
Nikki B
Australia
Amazing staff and great place! Would stay there again and highly recommend.
15-Aug-2013 - 21-Aug-2013
Lewis Marks
United States
The staff is wonderfull, the view astonishing and the location great to go visit other areas.
01-Aug-2013 - 11-Aug-2013
Sandrine C
France
This is truly a great place to stay in Lombok. The views are stunning with some of the most beautiful sunset we've ever seen. The ambiance is lovely. The service is personable and top notch. The rooms are spacious, very clean, nicely decorated and well appointed. The Manager Teguh is very approachable, friendly and very helpful with providing excellent recommendations for daily trips and nice
... more
13-Jul-2013 - 27-Jul-2013
Gabriel B
Brunei
Very, very nice and professionell staff! beach missing. top management.
06-Jul-2013 - 13-Jul-2013
Kurt M
Austria
WOW! to the sunsets across the sea to Bali, great ocean views. Staff were superb and food delicious. Thank you, we'll be back again.
12-Mar-2013 - 14-Mar-2013
PA
Indonesia
Magnificent view of sunset. Villa is beautiful & spacious. Hassle free pick-up from airport, sightseeing & driver is helpful & informative. The villa staff from security, gardener, manager, butler, chef and other staff are excellent. They are very helpful, polite and efficient. We brought three ladies who are above 60 yrs old & have difficulties going up the steps but the staff was always
... more
13-Dec-2012 - 17-Dec-2012
Zaleha Noor
Singapore
The villa surpassed our expectations. It was beautiful and extremely comfortable and we enjoyed a rather magical holiday. The staff were excellent; friendly and willing with a charming desire to please all the guests. We really enjoyed the meals we had there and thought it was good value. We will definitely be back for another visit. Lombok is like Bali used to be and I hope it doesn't become
... more
01-Dec-2012 - 07-Dec-2012
GS
Australia
We enjoyed our stay very much indeed. The villa was beautifully furnished and met our needs. The staff most welcoming and attentive. Location not great if you just want to stroll to a bar or restaurant. Views to die for though.
30-Sep-2012 - 06-Oct-2012
BJ
United Kingdom
My family n I thought villa was great. We Would stay there again . Only exceptions were pool was incomplete, mb faucet was leaking continually and upstairs water feature non-functional- cooking was ok Otherwise we had a great time.
30-Jun-2012 - 05-Jul-2012
PJ
United States
Beautiful and secluded paradise. I enjoyed the peace and the views from the villa.
The villa manager, chef and butler were outstanding.
11-Jun-2012 - 12-Jun-2012
Karina Bonanno
Such a memorable trip, it worths every penny. Definitely will come back soon. Great view, nice pool, fabulous master bedroom, extraordinary service, and fantastic villa overall. Highly recommended!!!
17-May-2012 - 20-May-2012
Elizabeth Santoso
Indonesia
great villa with a nice view, great staff with awesome service
30-Apr-2012 - 02-May-2012
HS
Need more inspiration?
We're at your service