Selong Selo Resort & Residences - three bedroom villa
The villa you chose is no longer available for rental from us but we have a portfolio of Elite Havens in various locations around South East Asia for you to choose from. Alternatively feel free to send us an enquiry and it'll be our pleasure to help you find the perfect villa for your next holiday.
3 Bedrooms
6 Adults
Commanding arresting views of the green valley, blue sea, and lush jungle around, Selong Selo's three-bedroom villas are perfect for a group of friends or families looking for a classy and luxurious holiday home surrounded by nature.
Tucked into crevices within the hills, each villa has unobstructed jaw-dropping views. You can spend hours just watching the sea change colours as the sun shifts. From turquoise blue to bejewelled green, the water seems to have life of its own.
If the white sandy beach proves to be too tempting, hop on to the complimentary shuttle which plies to and fro at scheduled timings. Selong Belanak Beach, with its champagne white sand and gentle waves is said to be the best on the island for beginner surfers.
The villas are elegantly appointed and built on multiple levels, to afford privacy and space. Each villa has its own private infinity pool, perfect for those postcard-worthy photographs. It is the ideal venue for intimate wedding ceremonies with up to 30 guests.
Though the villas contain a fully equipped kitchen, you can choose to order room service or dine at the spectacular in-house restaurant, Aura Lounge and Bar. Fresh locally sourced ingredients are married with imported goods to create tasty international dishes with a local flair.
The family-friendly villas are kept in order by the friendly housekeeping staff. A butler is always available for any query or arrangement to be made.
Selong Selo offers an indulgent and luxurious holiday, away from the hustle-bustle of city life. A secluded corner of the world where time is measured merely by the colour of the sky and your thoughts are only interrupted by the sound of chirping birds and tropical crickets.
Read more
This haven includes
Unique features

Near the beach

Great views

Estate/Resort Facilities
Location
Selong Selo is located high up on the hills, with awe-inspiring views of the bay below. Its position gives you a bird's eye view of the valley and the turquoise sea which changes colour as the day goes by. Down mountain roads, Selong Belanak Beach is a short 15 minute drive away and shuttle services make it highly accessible. The beach is lovely for a stroll, having been voted one of the best beaches in Asia, and is well known across the island as the best surfing spot for beginners. Either side of the bay are two reef breaks, Mawi and Serangan, ideal for intermediate and advance surfing. The international airport is at a distance of 21km. The estate's secluded location offers tranquility and peace, with only village huts and local rural life outside its well-manned security gates.
More information for Things to do
The team at Selong Selo has a wealth of knowledge about the area and its surrounds, where they can recommend activities to keep you entertained. A car and driver can be hired for the day (at an additional charge) or for shorter periods. Here are some exciting things to do:
Lombok is all about surfing and Selong Belanak Beach is the best on the island especially for the novice surfer. This white sandy beach is the stunning 'necklace' you see from your villa. Complimentary beach shuttle transfers are available at scheduled times. It's also a great place for catching a sunset or two, and a spectacular scene is set when lobster fishermen light up their boats under an already starlit sky.
Picnics are the best way to enjoy a day out and Lombok offers you the option of picnicking on secluded beaches or amidst its tropical lush landscape. The team at Selong Selo can attend to all arrangements where advance booking is recommended.
Surfing or paddleboarding lessons can be arranged with trained skilled instructors. Enjoy the surf and the sand, Lombok has plenty of both on offer.
Love the local food? A private cooking class can be arranged either in-villa or at Aura Lounge & Bar. Some of the freshest ingredients from our 'Chef's Garden' and local suppliers are used to create divine dishes where you get to enjoy the fruits of your labour.
The southern coast of Lombok has abundant marine life. Plan a fishing trip where you can catch your 'fish of the day' and have it barbecued later. Team Selong Selo will make all the necessary arrangements.
Make a beeline for the waterfalls up north. Located 50km away, Benang Stokel and Benang Kelambu boast 20-metre high drops where the adventurous can plunge into pools below. It's a wonderful day out, with a picnic lunch thrown in for good measure.
Gili Islands to the north of Lombok, known for their crystal clear waters and vivid corals, are unbeatable a snorkelling trip. Experience the sheer joy of witnessing the vibrant underwater world, an alternate universe. With schools of fish swimming by multi-coloured reefs, it can only be described as extraordinary.
Its mountainous landscape makes Lombok a trekkers' paradise, with plenty of paths meandering up gentle slopes. Serious trekkers can scale jungle-clad Mt.Rinjani, Indonesia's second highest active volcano with a mesmerising turquoise lake at the summit.
LEAVE THE PLANNING TO US
Shake off the stress of holiday planning. Let the Elite Concierge take care of all your bookings and arrangements, from transport, tours and restaurant reservations, to any special requests for your arrival. We're here to make your holiday experience extraordinary.
Quick facts
Location
Selong Belanak, Lombok, Indonesia.
Capacity
6 guests (3 bedrooms, an extra bed is available at extra charge).
Living areas
Living and dining area; open-plan kitchen; master bedroom with an ensuite bathroom; two ensuite guest bedrooms; powder room; pool deck and terraces.
Pool
From 5.75 to 13.5 metres length.
Resort staff
General Manager, private chef (available on additional charge), housekeeping and service staff, 24-hour security. Additional staff such as a nanny/babysitter, masseuse and driver are available upon request; additional charges applicable.
Dining
The restaurant offers a variety of western and Asian dishes. Private barbecue services available; additional charges applicable. Daily breakfast is complimentary and may be enjoyed at the Aura Restaurant, room service is available for in-villa deliveries, subject to a fee.
Communication
WiFi broadband internet access in the villa and restaurant pavilion.
Entertainment
Flat-screen TVs with Netflix, may be Smart TVs or have Chromecast.
For families
Selong Selo is well-equipped for families. Baby cots are complimentary for children below two years old. Other items are available on request (additional charge).
Gym & spa

Massages and a select range of treatments are available at our canopied spa where our skilled specialists attend to you, all while you enjoy the panoramic views. Kindly book your appointment 24 hours in advance. SeloFit gym is available for guests' use 24/7.
Transport
A car and driver is available for hire on additional charge. A complimentary beach shuttle ferries guests to and from the beach at pre-designated timings through the day.
Weddings & Events
Special occasions and intimate events can be arranged at Selong Selo with prior notice. Please contact us for specific details.
Additional facilities
Barbecue; car parking; safety deposit box; back-up diesel powered generator.
Sustainability
As part of Selong Selo's commitment to regenerative and restorative tourism, and in support of the local community in Lombok, a small donation of $2 per night will be placed on guest account that goes directly to Selo Footprints community programs.
Property area
251 - 752sqm (villa).
The layout
Indoor living
Large living areas with comfortable sofa seating and flat-screen TVs
Open-plan modern kitchen
Family dining area
Air conditioned living spaces
Large glass sliding doors leading to the pool deck
Outdoor living
Spectacular outdoor dining options
Private infinity pool
Pool deck, perfect for sunset cocktails
Lawned terraces and tropical greens
The rooms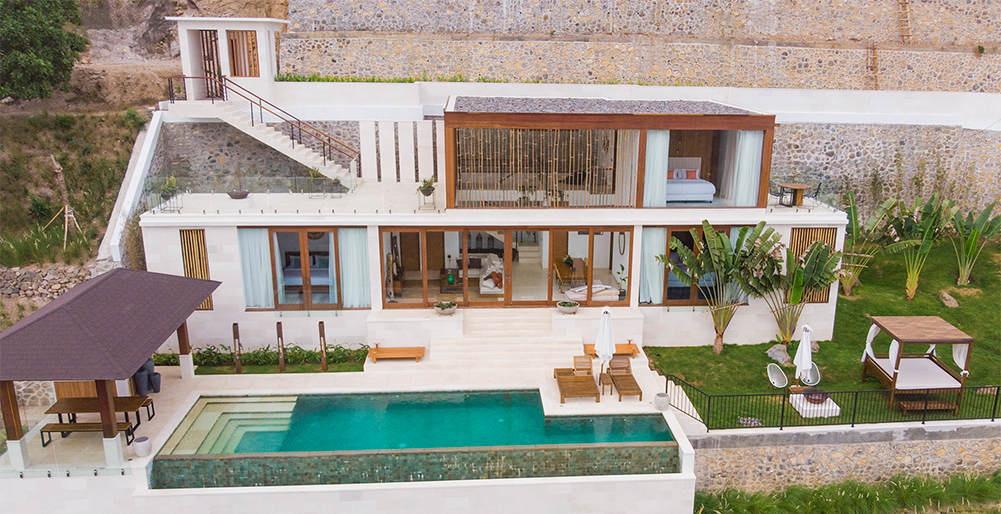 Bedrooms
Though each bespoke villa is different, all of them feature spacious well-appointed rooms.
Master bedroom with king-bed and ensuite bathroom
Each guest bedroom has an ensuite bathroom with a walk in shower
Double beds in the guest bedrooms can be configured to twin beds, if required
Breathtaking views through the sliding glass doors
Dining
Each Selong Selo villa is self-catering and the two to seven-bedroom villas all have fully equipped kitchens for you to stir up your family's favourite dishes. Concierge services can help with provisioning and get fresh produce and groceries delivered to your doorstep. However, you're on vacation, and we are cognizant of that. If you just want to put your feet up and relax, you have the option of ordering room service wherein delicious fare will be delivered to your villa and you can enjoy it while watching the latest blockbuster (room service fee applies). Options include western classics, hand-tossed pizzas and local specialities like Nasi Goreng.
The estate's restaurant, Aura Lounge and Bar, enjoys prime location on the edge of a cliff, with stunning views of the sea. The semi-alfresco pavilion is best enjoyed in the evenings, when a gentle sea breeze brushes by. Sit by the lawned gardens and gaze at the sky lit up with sunset hues. It is also a great place for sunset cocktails with your entire group.
For an indulgent experience, we can arrange for a chef to prepare a decadent meal for you in your own villa (extra charge). A barbecue if you prefer it, or a multi-course dinner, can all be arranged if requested in advance. With dining options aplenty, Selong Selo is great for long stays and vacations that seem to linger on forever.
View a sample menu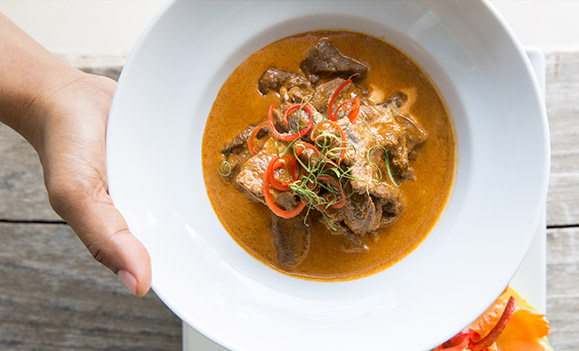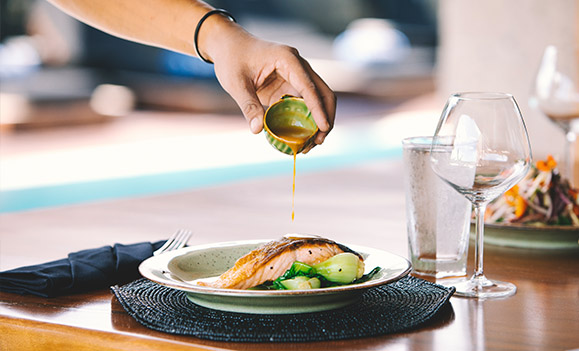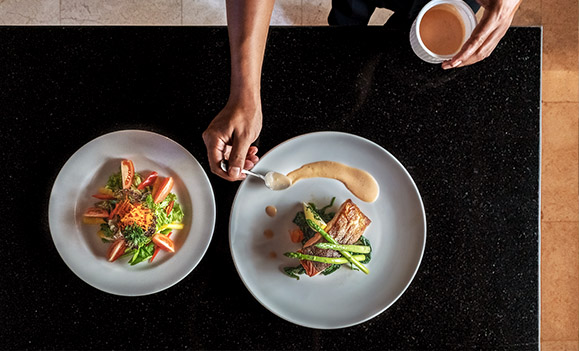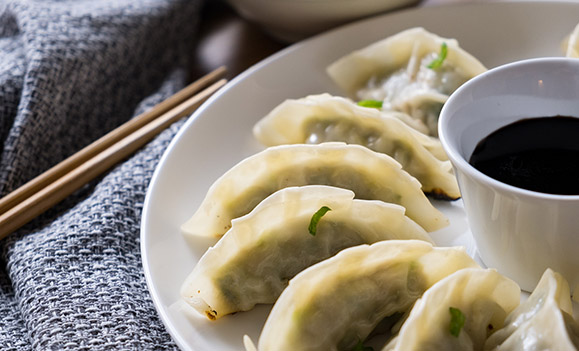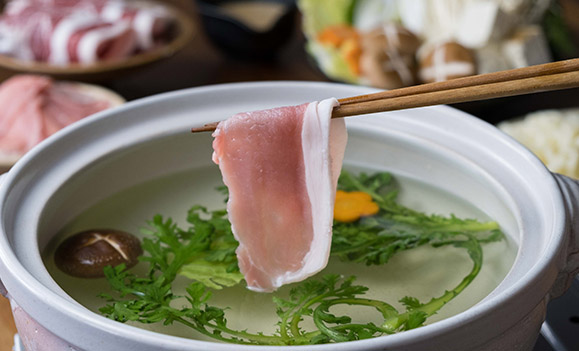 Reviews
Incredible staff, incredible breakfast and food, incredible villas, incredible view.
20-Feb-2020 - 25-Feb-2020
Jessica F
Sweden
Awesome view, amazing staff, excellent facilities - definitely will come back with group of friends next time. Learn to surf here!
20-Nov-2019 - 22-Nov-2019
Yang Y
Hong Kong
Amazing holiday at Selong Selo. The staff and their attitude - always ready to help. The views, snorkeling trip, Whats-app service - very effective. Beautiful villa. Looking forward to a more extensive food menu but overall one of the most amazing holidays in a very special location.
21-Oct-2019 - 25-Oct-2019
Borja B
Singapore