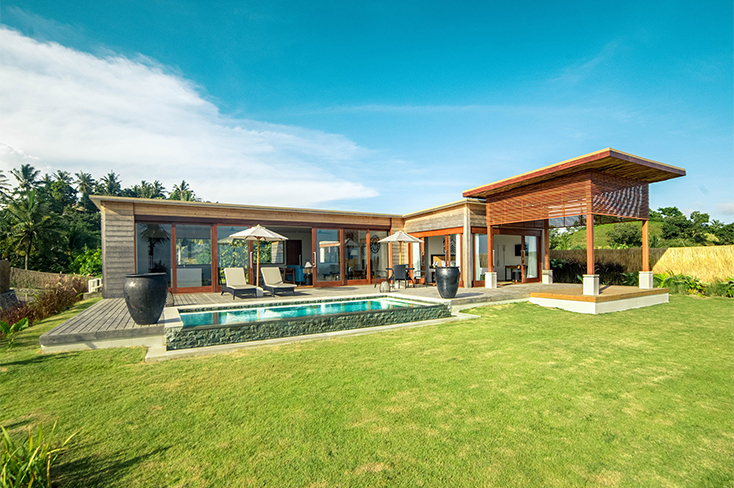 Matt G, Australia
,
04-Feb-2020
-
10-Feb-2020
Reception Staff were so helpful and friendly to us with every query and request. All staff have been amazing, they have welcomed us with smiling face everyday and always made sure we were served and happy. When not serving they were always keeping busy, preparing and tidying the bar and restaurant. The staff and room service was amazing. Our room was always so well made and clean each day and staff were always so respectful and friendly when we saw them in the room. Our room was unbelievably beautiful - it made our honeymoon!! The rooms are so spacious, stylish ,clean and the view is amazing! We had tea every evening and a swim in the beautiful pool and it was so beautiful. Bed was very comfortable ,fan or Aircon work really well. Two toilets and shower water pressure was great! Slippers, beach towels, robes, a safe - Everything you need!! They also made a happy honeymoon swan decoration on bed which was so sweet!!! Food - the menu is really good!
Yang W, China
,
28-Jan-2020
-
03-Feb-2020
Resort was excellent, staff was helpful. Thank you for everyone who make our stay good arrangement. Love you.
Blue M, Vietnam
,
24-Jan-2020
-
26-Jan-2020
No words can describe how wonderful our stay was. The reception was so amazing,and all the staff as well. The butler phone is my favorite, this is amazing. You ask for a driver and the butler reply will be there in 5 mins and guess it come in 5 minutes. We enjoyed our stay so much.