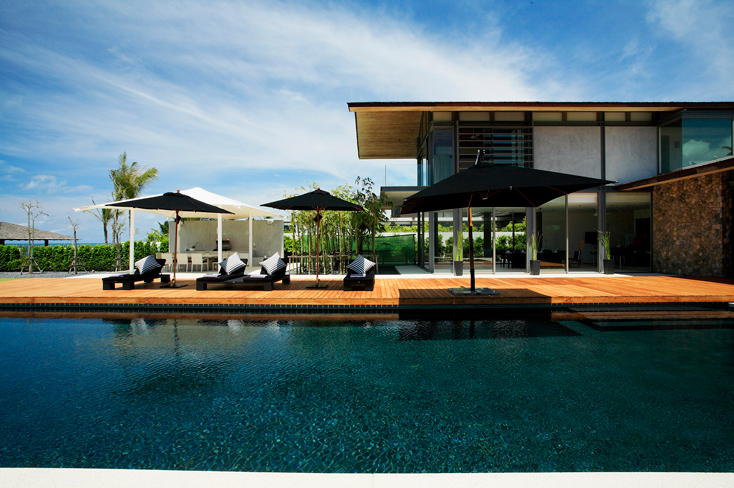 JUNHAO L, China
,
01-Oct-2023
-
04-Oct-2023
I have a wonderful holiday during this 4 days hope to see you guys again. The food was delicious and i had an unforgettable experience here. i was really nice journey.
Mikhail K, New Zealand
,
25-Sep-2023
-
28-Sep-2023
Thank you very much for this amazing stay at your beautiful villa. The food, the view, the service and nice staff everything was awesome
Ella C, Hong Kong
,
28-Jul-2023
-
01-Aug-2023
Thank you for making us feel at home away from home. It's our 2nd time back and we will for sure make it annual The team was amazing at the service and attention they gave us. Truly a vacation paradise the villa is upkept and the location peaks for itself
Louis C, Hong Kong
,
20-Jul-2023
-
24-Jul-2023
We had an amazing stay at villa. Service level and food are over our expectation. Last but not least. the seaview in front of villa is just unbeatable.
Gloria G, Brazil
,
18-Apr-2023
-
25-Apr-2023
We had an absolutely amazing stay. The home is gorgeous. but our days were even more special thanks tp all your team They cared for every detail to make us very happy and for us have the most pleasant time.
Belle J, Singapore
,
06-Apr-2023
-
11-Apr-2023
A big thank you to the whole sava team for an incredible stay. everyone were above and happy to make our friends feel at home. food was also amazing
Kelly W, Hong Kong
,
02-Mar-2023
-
05-Mar-2023
Thank you for taking care such good care of us during our stay. The food was amazing and you have made us feel at home here. we feel blessed to have this opportunity to celebrate our special moment with our closes friend here.
Cho Ki C, Hong Kong
,
02-Feb-2023
-
05-Feb-2023
Thanking for serving us we had such a wonderful stay. The staff are extremely helpful. welcoming and friendly. Food is amazing and delicious. We would want to come back again.
Mapy M, Hong Kong
,
28-Dec-2022
-
07-Jan-2023
The best place and an amazing team. We felt so lucky, welcome and well-treated. We wanted to be here forever. Thanks for everything - Cold Star Family - Amazing place to relax with family and friends. Service was top-notch! Will be back! - Nuno Matos - As a guest, I experienced great days. Such friendly service. Great food and five-star lodging. Hope to be back! - Jorge & Rosaricho Simone -
Rohan B, Hong Kong
,
03-Dec-2022
-
06-Dec-2022
We had a wonderful stay your staff was excellent and help all our need requirements. we would like to make special mention of your work as we required vegetarian food the chef make delicious food.
Julian G, United States
,
28-Sep-2022
-
08-Oct-2022
Dear Lovely villa staff Thank you for a very relaxing stay. we loved the cocktails. I am not sure how we will live without Thai omelets each morning when we return home. The food was the best. The staff made us feel very welcome Thank you PS specials mention to our driver who went above & beyond to look after us.
Mighil M, Thailand
,
03-Jan-2022
-
05-Jan-2022
Dear Essenza Team, Thank you for the lovely stay at your villa ,with your gorgeous beach and spacious surrounding. We hope to see you naka. Massoud Family,
Khun Panalee P, Thailand
,
01-Apr-2021
-
04-Apr-2021
Mesmerising views coupled with state-of-the-art service, the most pleasant experience.
Desmond C, Singapore
,
07-Mar-2020
-
10-Mar-2020
To the sweet couple, congratulations once again with you both a blessed marriage! Thanks for the fantastic stay and allowing me to be a part of your memorable journey!
Sandhya K, Indonesia
,
15-Aug-2019
-
24-Aug-2019
Dear team, Extremely helpful and hospitable staff and team. Apple forever smiling, Noi very helpful, Na makes delicious food and smiling, Nin very charming. Very good experience with this stay. Love
Hui Yeuh K, Singapore
,
09-Aug-2019
-
12-Aug-2019
Dearest team, Thank you for the wonderful hospitality for the past four days. The food was amazing and we never had a chance to feel hungry! Everyone enjoyed the pool and utilities. Unfortunately, we came during the monsoon season and the weather kept us indoors. Overall, we enjoyed ourselves and wish the team all the best
Jenny J, Thailand
,
01-Aug-2019
-
06-Aug-2019
Dear Pui, Noym and the Team, What an amazing experience! While the villa was second to none, the service and attention that you provide, made us feel like it was our second home. The food was delectable! A million thanks for all you have done, including keeping the little ones out of trouble! Much Love
Giulianna L, Thailand
,
04-Jul-2019
-
08-Jul-2019
Dear Jeab and team! We have had the best time here. Your hospitality has been second to none. Everything was perfect and we would love to come back again one day soon.
Preety D, Canada
,
27-May-2019
-
31-May-2019
A lovely villa! Staff and food great!
Joshua C, Singapore
,
09-May-2019
-
12-May-2019
Fabulous three nights of staying here! Great view, awesome food, professional and friendly staff who had initiative to know what we needed even before asking. Spacious villa, good pool size for eleven of us. BBQ Dinner was fantastic too! We will miss this villa. Thank you for being so awesome!
Joanna C, Hong Kong
,
03-May-2019
-
07-May-2019
Our 6-Day stay in Villa Essenza - Feel like I am in paradise!! Top nice staff, infinite room and excellent dining! Wonderful experience and comfortable stay. We will be back again
Sumita M, India
,
27-Apr-2019
-
01-May-2019
Had a wonderful experience. The place is like haven. The staffs are very polite and very good. The place has a great view of the sea beach. Would love to come here again.
Eddy W, Hong Kong
,
01-Feb-2019
-
06-Feb-2019
Very attentive staff. Great location, night on the beach. Villa kept very clean all the time. Thank you for giving our family such a wonderful experience. We will be back again
Jennifer Wong & J, Hong Kong
,
25-Jan-2019
-
28-Jan-2019
The facilities, food, hospitality made our stay a wonderful experience. Only regret is the stay being too short. Surely will make it back and recommend to our friends
Steve E, Singapore
,
30-Nov-2018
-
03-Dec-2018
Fantastic villa, great location and wonderful estate! A special mention to Jead who handled all of our last minute and coordinated lunch and dinners between a group split across 2 villas and to Nay for looking after us all, always with a smile. We will be back.
Anita Z, Hong Kong
,
26-Nov-2018
-
30-Nov-2018
Thank you for everything! The trip and service was fantastic! All the Best
Martina R, Thailand
,
27-Oct-2018
-
06-Nov-2018
Perfect service. All staff are good, friendly. The chef is very good. It is peace and we will definitely come back soon.