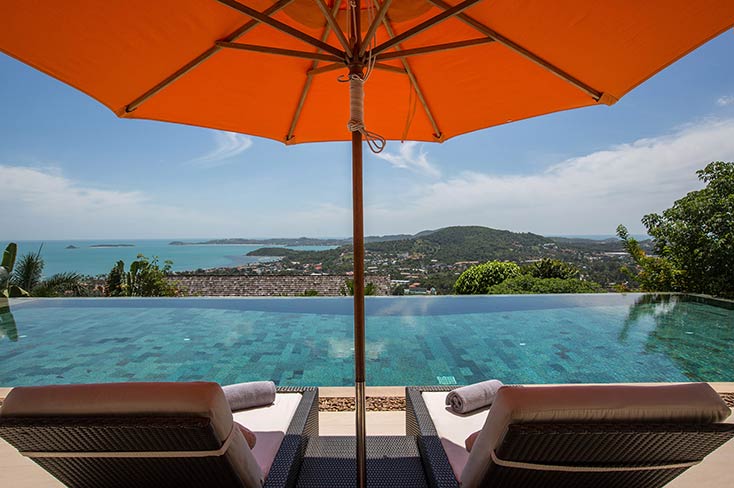 Maria M, United States
,
28-Jan-2023
-
04-Feb-2023
Amazing service. Ann and staff were amazing. Villa was exceptional. I am especially thankful to Ann our house manager who was mindful of my food allergies & went above and beyond. Thank you.
Bolor P, United States
,
29-Dec-2022
-
03-Jan-2023
Awesome!
Antoine L, France
,
22-Dec-2022
-
27-Dec-2022
Super Staff !!! evething good
Jiateng W, United Kingdom
,
25-Nov-2022
-
29-Nov-2022
Everything was perfect! We loved spending time here. And a big thank you to all staff members! Amazing and enthusiastic people!
Johannes W, Netherlands
,
07-Aug-2022
-
12-Aug-2022
We've spent 5 fantastic days in Villa Purana. Tai and Ann made our stay very pleasant. All the rest of the staff were always very kind and helpful. We will miss all of you. We took a Cooking lessons and Art lesson. It was very nice to end our holidays in Villa Purana.
Koen D, Netherlands
,
28-Feb-2020
-
09-Mar-2020
What a lovely holiday, the best ever. Thanks to your great team Bow, Noey and the others. They did a great job. All the details, the food, the rooms, the complete villa, the help with BBQ. Thank you so much.
Ran W, United States
,
21-Feb-2020
-
24-Feb-2020
Thank you! This was the perfect holiday. The service was excellent. Thank you so much Bella, Noi and Oh for loving and making us feel wonderful. You guys were amazing and servicing each point. We won't forget our stay at Panacea. Too bad that the time is now over, we have to leave! if we could, we would want to stay.
Vladimir P, Russia
,
07-Jan-2020
-
31-Jan-2020
Thanks a lot for the unbelievable service and fabulous care for all our needs, even a little bit mad at times. We were grateful! Keep it up!
Alex R, United States
,
11-Aug-2019
-
14-Aug-2019
Dear Panacea, This was the stay of our dreams. Anything that topped the stunning views and the beautiful villa was the incomparable stuff. Everyone was so kind and welcoming, we truly felt that was a home away from home. We hope to be back soon, anyone who stays here is lucky.