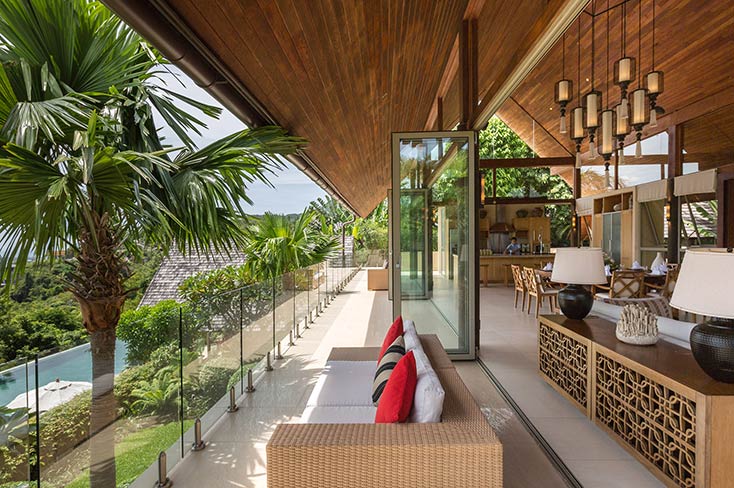 Delin H, China
checked out on
01-Sep-2019
Villa design beautiful with a stunning view. Comfortable. Thank you Ooy for a nice host and assist every request. Will come back again. Another guest would be satisfied staying in this villa.
Lesley K, Australia
checked out on
29-Aug-2019
We do not want to leave! It has been an absolute dream being able to stay here at villa Kalya. The interior, the.. every detail is stunning visually and made us feel very fortunate to be surrounded by such beauty. Great taste and decoration. Pocky has been so well taken care of. We loved learning Thai words and Blues creations with the service and towels we have source of delight. Honestly, we enjoyed an experience that met and exceeds our hopes and expectations and took us on a little adventure trip dreamland. We will be coming back. We will absolutely recommend other come here and we could not be more grateful, appreciative or impressed. Thank you Pocky , Blue and Ao, you guys are the best. Pocky is a super chef. I now consider this are of my fondest memories and favorite place, so grateful. Thank you.
Carolyn T, Singapore
checked out on
12-Jun-2019
Dear Panacea Team, thank you so much for your hospitality! We truly enjoyed the villa and we had an enjoyable time. Looking forward to the next holiday here again!
Lu H, Thailand
checked out on
31-May-2019
The villa is clean and tidy, the staff could not do more, nothing was too much for them, best butler experience! Thank you for taking care of us.
Andurance H, Thailand
checked out on
20-May-2019
Thank you Panacea, we had a fabulous stay... You guys took care of all the little details and the property is gorgeous!!! A very special mention to Sao, who was so helpful and always there to take care of us.