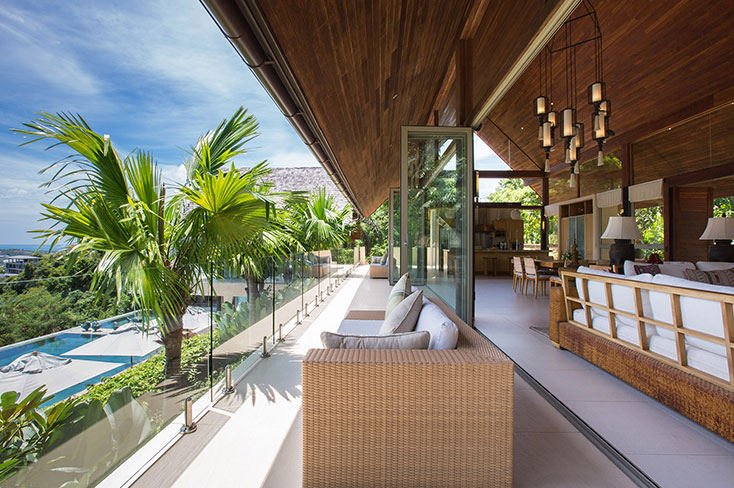 Yury A, Russia
,
12-Feb-2020
-
19-Feb-2020
We would like to say how grateful we are to Baw, Noai, Zac, Luck, Oh. They are the best at the best. We would like to write that the villa is amazing, the staff is wonderful and friendly, very good food and drinking. Thank you so much for this holiday. See you soon. From Russia, With Love
Marc Y, Thailand
,
08-Feb-2020
-
11-Feb-2020
Thank you for looking after us all so well! We have a fantastic celebration of our family wedding. Bella and her team did a great job looking for us. Thank you again! Best Wishes.
Deepak A, Hong Kong
,
21-Jan-2020
-
27-Jan-2020
Dearest Panacea Retreat Team, We have had a fabulous time at the Avasara Residence. Bao and her team have been fantastic and we are so sad to have leave this beautiful villa! This villa has been perfect for us and our friends to celebrate our friendship as well as 30th wedding anniversary for 2 couples. The staff have been so accommodating and helpful and we look forward to caring back hear! Thank you so much for everything! WE LOVE BAO!
Mai W, United Kingdom
,
02-Dec-2019
-
05-Dec-2019
Thank you Bao and Poki and their team for an excellent stay at Panacea lovely villa friendly and helpful service, amazing food. A fantastic stay overall and would definitely return. Best Wishes
Sasaya B, Singapore
,
22-Nov-2019
-
24-Nov-2019
Thank you! Pocky and team for a wonderful time especially, when you are traveling with a two year old do you appreciate the caring service!
Ahkin T, Thailand
,
01-Mar-2019
-
06-Mar-2019
Great stay, great service. We loved it from begin to the end.