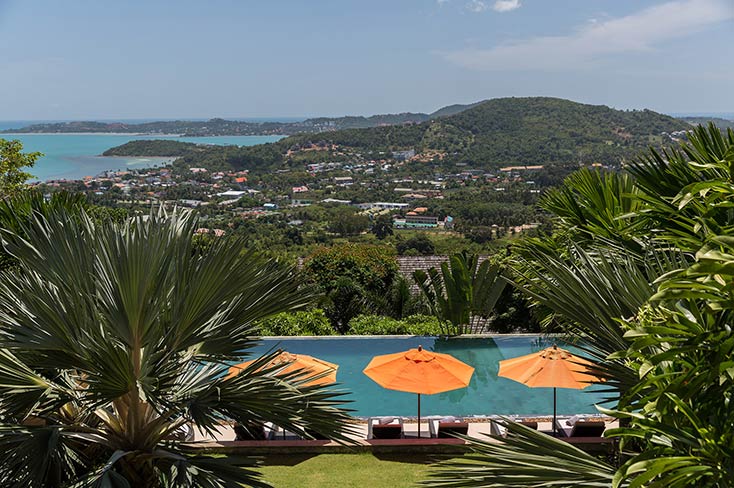 Alexandre D, France
,
29-Oct-2022
-
03-Nov-2022
- Everything was great, thanks to the entires team, hope to see you soon again
Becky G, United Kingdom
,
29-Jul-2022
-
07-Aug-2022
OVERALL ARRIVAL EXPERIENCE Was the Resident Host on Time: Excellent Welcome and Transportation: Excellent Was the driver friendly and helpful? : Good RECEPTION AT THE RESIDENT Check-in and welcome: Excellent Were the staff friendly and helpful? : Excellent Resident Host's knowledge and information: Excellent HANDYMAN AND LUGGAGE SERVICE Was your luggage in the room in order? : Excellent Handyman friendly and helpful? : Excellent IN RESIDENCE SERVCIE Cleanliness of your room: Excellent Cleanliness of your bathroom: Excellent Cleanliness of the kitchen: Excellent Tidiness of the living are: Excellent Tidiness of the outdoor area: Excellent Amenities in your room and mini bar: Excellent Bathroom amenities and ambient scent: Good TV and Audio System: Excellent Internet Signal: Good LAUNDRY SERVICE Speed of attending to your requests: Good Was the residence staff friendly and helpful? : Excellent Was the service as requested and in time? : Excellent
Sopa K, Thailand
,
28-Dec-2021
-
01-Jan-2022
Thank you for Khun Pok and staffs for the best services
Ran W, United States
,
21-Feb-2020
-
24-Feb-2020
Great job. Beautiful pools. We have breakfast everyday better than what we had at the Ritz Carlton, great recommendation for the dinner. Some of the best service we are ever had beyond our expectations, very flexible for our changes too. Bao and Sunny were great too.
Fu Han L, United States
,
01-Jan-2020
-
05-Jan-2020
Thank you to the entire Panacea team, including Baw and team, for helping to perfectionize our trip into an amazing thirtieth birthday for Fu Han! This was a very relaxing trip and we felt taken care of the entire time we were here, from a wonderful birthday BBQ to our boat trip. A recommendation! We will return and come back soon.
Bradley S, Indonesia
,
23-Dec-2019
-
01-Jan-2020
Thank you so much Baw, Lucky, Saw for a memorable holiday here! It was simply are of the most relaxing holidays. We have ever been on the service and facilities are second to none. We hope to see you in the future with the rest of our family it was an unforgettable experience. Thank you for everything. A most wonderful relaxing holiday. The Villa and the service were beyond my expectations. I would love to return. Thank you so much for an amazing experience at Panacea. We felt like we were living in Paradise for nine days. Everything was great and we especially love Baw, Licky and Sao They were all very attentive and very friendly. We hope to visit again with the est of the family again! Thank you.
Noor A A A, Qatar
,
14-Aug-2019
-
18-Aug-2019
Dear Noei, This was truly, the best experience my family has ever had abroad. For years, we traveled around the world and experience the best villas and resorts...However, by far this was really the best of all! This was all because of you! You were available and reachy to help with a beautiful smile. Thank you very much this is the best trip of our life. Thank you to Bearm and Bee, LOVE
Sarah R, Thailand
,
08-Apr-2019
-
18-Apr-2019
Just a personal thank you Bee, Beam, Pokki, Yut and Cebar for making our holiday and Sarah's birthday celebrations unforgettable. The service you have provided from day 1 has been exceptional - the food, the cleanliness, the friendliness has been amazing and personal. The children have all loved you being here and especially when Noei and Beam babysat.