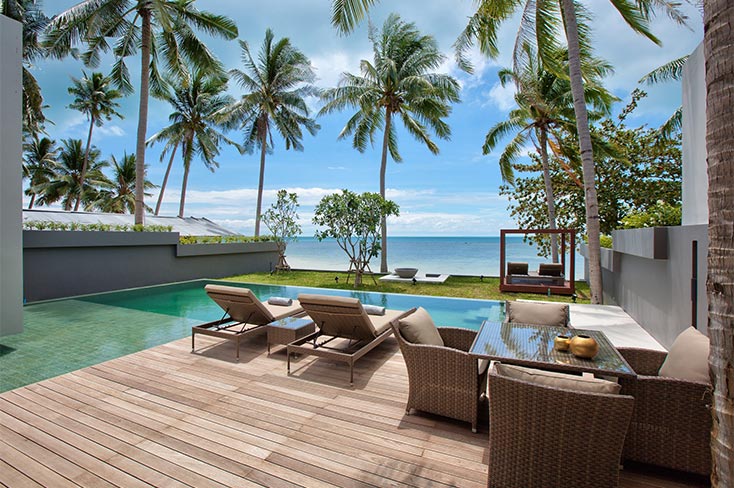 Andreas L, Germany
checked out on
27-Aug-2019
It was perfect week at Villa Neung with a 100% great service and very delicious food. The team was excellent and fulfills every wish we had. The villa and the whole place are also a stunning location. Thank you so much for everything. We really enjoyed it and would love to come back!
Alison S, United Kingdom
checked out on
27-Jul-2019
The villa was amazing without question of a doubt. The staff were very welcoming and outstanding chef. It was so cool that we had a swing outside, the pool was very special. William Enjoyed a very relaxing week in the gorgeous villa Neung. Idyllic beach side setting. The children and myself loved the kayaking and snorkeling in the sea, and relaxing on the swing! Jee, Nong and Dang were perfect hosts and treated us to amazing tasting Thai food. Would recommend the villa to everyone and hope to return in the future. The Carters Family
Peiling C, China
checked out on
20-Jun-2019
Thank you very much Miss Jee and The Team. Hope to be back here one day.