Along Sri Lanka's beautiful southern coastline, famed for its underwater marine life and wetland reserves, what surfers most admire at Sri Lanka's family beaches are the world-class waves. No surfer can resist palm-fringed shores and the opportunity to surf in calm blue waters with sea turtles. Read on for my insider tips about surfing in southern Sri Lanka, whether it's for a dedicated surf trip or just a day trip from Galle.
I flew into Colombo, jumped straight into a taxi with my board and zero prior knowledge about the paradise that awaited me. I did what any surfer would: I headed south to the sea! Okay, I wasn't quite that aimless. Luckily, a dear friend was there to meet me and show me the ropes. My expectations of this surfers' paradise were blown out of the water, exceeded dramatically.
Take Me To Paradise
Let's start with the village of Midigama, where nights are spent dreaming of the next wave. This Surfer Heaven is outside of Weligama Bay, just 40 minutes from Galle by car (the Elite Concierge can arrange one for you). If you're planning on bringing your own surfboard to Sri Lanka, let the concierge know in advance so that they can arrange for appropriate vehicles. Surf boards are not allowed on buses here. But most tuk-tuk's have a roof rack and proper straps.
You'll pass by many small villages, each with their own hidden surf gems, but Midigama has the magic. In less than two kilometers you can find five breaks that cater to surfers from beginner to advanced. Whether you want to grab a longboard and surf a 'mellow' right over deep soft reef or are a bit more experienced and want to get barrelled at Ram's – it's all within walking distance.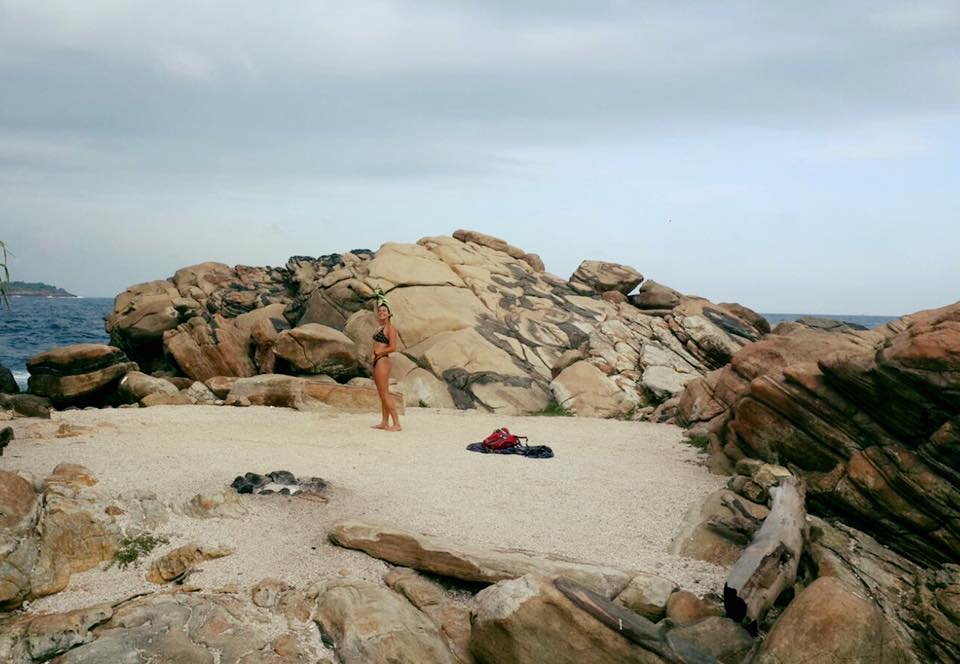 Midigama Surfing Spots
Lazy Right at Midigama Beach is exactly what it sounds like – probably the most mellow, soft, right hand wave in the South Coast area. This break can pick up some bigger swell that makes it fun for more advanced surfers, too. On average it's the safest reef break you'll find in South Sri Lanka, great for beginner and intermediate surfers to improve confidence and surfing skills.
Lazy Left is a bit more challenging as it's shallower near the take off and a bit quicker but also can hang outside to catch the few fun ones that get missed. I spent most of my days waking up, walking to Midigama Beach, paddling out to Right and then ending my surf at Left, with out having to get out of the water. Two breaks in one surf session? I'm in!
Coconut Point and Plantation Point are just one kilometre south of Midigama Beach. These two waves are my go-to for a sunset surf. Coconut Point offers a longer left than Plantation's but both can hold a solid two-metre swell. Plantation's A-frame is fun and holds well even when it gets a little crowded, giving you options to go left or right, but I would only recommend giving them a try if you're more of an intermediate or experienced surfer.
If you need a break from the sun, the small beach at Midigama has some great shade options – hammocks amongst the trees and some comfy bamboo layout chairs offered for free, but don't to forget to support the locals and grab a cheap coconut (skip the plastic straw!) or refreshing pineapple right by the roadside. I've spent many days surfing these two breaks at dawn and then walking back home along the highway passing another great option that Midigama offers.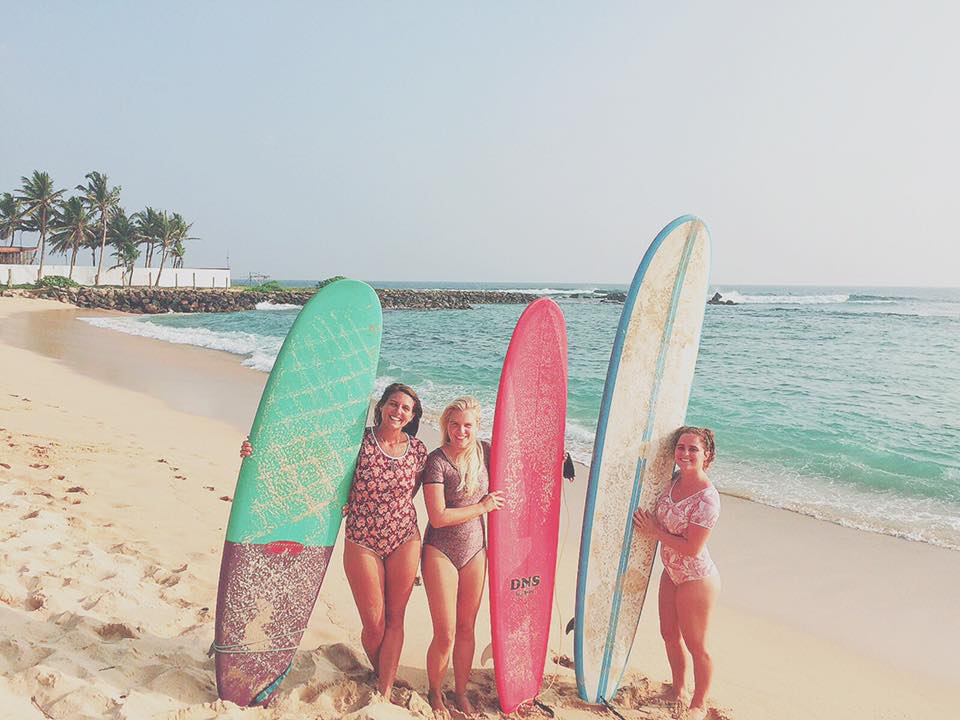 Surfboard Rental
If lugging a surfboard across the world for your vacation isn't in the cards, not to worry. Surfboard rental and surfing lessons at Midigama Beach are readily available right on the beach without making prior arrangements. The Midigama Skatepark does rentals, repairs, lessons and offers free skateboards for their mini park.
Kabalana Beach
Having a family trip with the kids or first time in the water on a surfboard? Only 10 minutes before you hit Midigama, a little closer to Galle is the beach village of Kabalana, with a long stretch of beautiful sand. It's scattered with beach restaurants, and has a softer shore break for the kids to play in (plenty to do for those who don't want to take a surf lesson).
I would recommend learning to surf here over the much more crowded and well-known beach break of Weligama. There's even a beautiful A-frame if you're wanting to grab a left or right and it works during any size of swell. The beach has fewer options available for short board rentals but more options for lessons and beginners, and it's easy to spend an entire day here enjoying the sun and sand with the family.
All in All
After surfing for four weeks in the Southern Province of Sri Lanka, I highly recommend going on your own search down the coast to find your perfect wave. There's something for everyone at every level, and it's an experience not to be missed.
The water all along the south coast is beautiful, blue and very clear. Grab a snorkel and some fins and you are very likely to run into sea turtles. This has been the most magical part of exploring the south coast of Sri Lanka – being able to share the waves and water with the local marine life that I would never get to see at home.
As a traveller who loves surfing in California, Australia, Bali and Malaysia… Sri Lanka stole my heart. I highly recommend you make your way there to feel it for yourself. Oh, and why not stay at one of the best south coast villas while you're there?
When to go to Sri Lanka
On the south coast surrounding Galle, peak surf season is usually the end of October through mid-April, but its best glassy waves come between December and March.
What to wear
Board shorts and bikinis are the appropriate beach attire given the year-round warm water, though a one-piece swimsuit may be more suitable for women. That may be reason enough for anyone in the northern hemisphere during wintertime to escape to Sri Lanka.