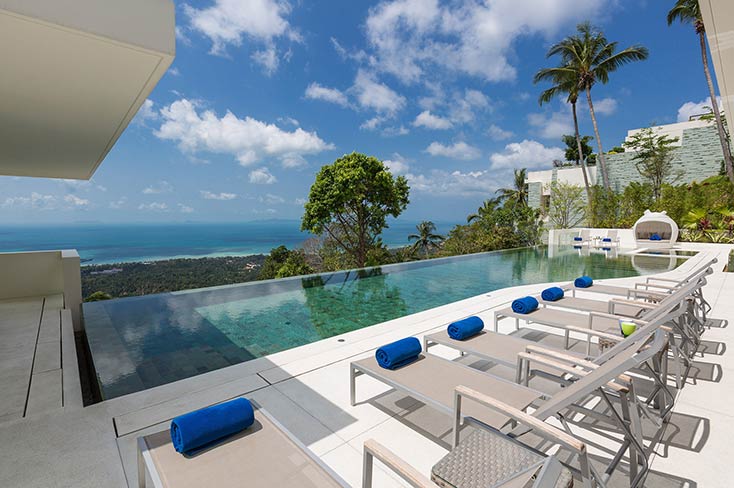 Wei Shi L, China
checked out on
22-Jan-2020
This is my second time to come here with my family for vacation. We are here again because the villa is so gorgeous with incredible view, and Sank and his team are very warmhearted, helpful and professional. Everything here is perfect, which made our vacation wonderful and memorable. Lots of thanks to Sank and his team. Best Wish to Lime Samui Villa! Hope we can visit again soon! We have been here (Villa Spice) for two times.These are all happy time, full of unforgettable memories. Sank and his team gave us such warm feeling, just like stay at home! Hope to come back again
Scott E, United States
checked out on
17-Jan-2020
Sank and the entire team at Lime Samui were incredible. So welcoming, helpful and attentive. If we would give more than five stars we would. We can not wait to come back. The Villa was amazing.
Chander R, India
checked out on
06-Jan-2020
Thanks to Sank and his wonderful team, we had a great time in this gorgeous villa! We were a family of seven, a small kid and a few seniors. Sank and team were so patient and helpful all along and made it a very comfortable and memorable stay for us! We are in awe of this Villa and the amazing view it offers and hope to be back again sometime. A huge thank you to Sank and all the staff and a happy 2020!
Naomi N, Australia
checked out on
29-Dec-2019
Thank you Sank and the team at Villa Spice. Your hospitality was outstanding.The food,the view and everything about our stay was utterly divine! And my offer to take Sank home in my suitcase still stands. Hope we get to visit again one day.
Elizabeth M, Thailand
checked out on
24-Jun-2019
I wrote you an amazing review! Our 23 year old daughter is the one who got engaged. We danced with all of your staff to the funniest Thai songs that we heard. I think they enjoyed us...we do have a really fun and amazing family if I say so myself. Thank you for everything. We loved it so so much there!!!!!! Elisabeth
Lime S, Thailand
checked out on
07-Apr-2019
An absolutely splendid stay. Lime is simply superb and the staff are truly wonderful. Bee and the rest of the team could not have been nicer. There is nothing we would have wanted more. The food was amazing. Recommend the cooking class… The Thai green and beef curries were so delicious. A very memorable family holiday. We hope to come back again soon. A million thanks to Sami, Colin and the entire Lime crew. Warmest regards, The Keay Family