Villa Bulan Madu
The villa you chose is no longer available for rental from us but we have a portfolio of Elite Havens in various locations around South East Asia for you to choose from. Alternatively feel free to send us an enquiry and it'll be our pleasure to help you find the perfect villa for your next holiday.
1 Bedroom
2 Adults
Bulan Madu has its own totally exclusive entrance, flanked by elephant welcome statues and while guests staying here can utilise all the 5-star services that are provided at Indah Manis next door, Bulan Madu also has its own private swimming pool.
Commanding breathtaking views of Bali's Bukit Peninsula, surrounded by forest and charming rural landscape, and boasting expansive grounds and luxurious style, these two villas in combination are an ideal choice for an event villa in beautiful Bali. Villa Bulan Madu guests can utilise the facilities of Indah Manis which boasts a gym, spa, media room and two swimming pools.
On a clear day, the awesome vista takes in the southern most tip of the island all the way up to Kuta and Canggu, as well as Mt Batu Karu together with the volcanoes of East Java. This beautiful area boasts some of the most idyllic beaches in Bali, including Balangan, Dreamland, Bingin and Padang Padang. These hidden, white sandy coves are great for both surfers and non-surfers alike.
About Indah Manis:
The property is designed to be both a high-end luxury holiday villa for large groups of families and friends, and is thoughtfully built to capture the cool ocean breezes even at the hottest time of year, offering a blend of air-conditioned comfort and tropical open-air living. A full service kitchen provides facilities to cater every guest's dining requirements. The main garden offers a huge space for different activities, while the dramatic 16m pool, games room, equipped gym and spa provide absolute entertainment. All the bedrooms are housed in separate pavilions for complete privacy from the main living/dining areas. The modern Balinese architecture makes use of local materials, such as white Palimanan stone, teakwood and sandwash, together with 'sirap' ironwood shingle for the roofs.
Read more
This haven includes
Unique features

Near the beach

Great views

Car and Driver
Location
Villa Indah Manis is located far from the madding crowd, a couple of kilometres from the ocean in a rural area of Bali's beautiful and rugged Bukit Peninsula. Amenities within walking distance of the villa are limited to the tiny village of Pecatu, thus the services of a car and driver are essential for guests wishing to explore. Once in the car, however, some of Bali's best beaches are on your doorstep, as are some great restaurants, cultural activities, shops, cafes and golf courses.
More information for Things to do
Your villa manager will have a wealth of information about nearby place of interest and will help arrange transport and make any bookings required. Do also ask the staff about the local area. Invariably many of them will live nearby and will be able to give an interesting insight into some of the fascinating aspects of Bali life.
In the meantime, here's a taste of the many and varied activities on offer within reach of Bulan Madu.
At Jenggala Keramic in Jimbaran, visitors can browse and buy from a vast range of handcrafted ceramics and glassware. Jenggala also runs 'Make and Paint a Pot' sessions where 'Children' of all ages are encouraged to get creative.
New Kuta Golf course at Dreamlands offers some fantastic golfing with some of the most dramatic golf course scenery in the world.
Soar above the spectacular southern coastline of the Bukit Peninsula on a Paraglider. Paragliding courses and solo flying for the experienced are available as well as tandem flights in the safe hands of experienced instructors. The training centre is at Timbis Beach on the south coast of The Bukit.
Perched on a cliff 70m above the roaring Indian Ocean, Uluwatu Temple (Pura Uluwatu) is one of Bali's nine key directional temples. Facing west and with steep headlands on either side creating an unbelievably dramatic setting, sunsets over Uluwatu are a sight not to be missed.
Nusa Dua beach is without doubt one of the cleanest and longest in southern Bali. Here, as well as enjoying a swim in the calm reef-protected water, you can wind surf, surf, kayak, jet ski and para-sail. Quicksilver run daily tours to Nusa Penida island (world-class diving destination and home of the fabulous mola-mola sunfish) from nearby too.
For shopping, visit Bali Collection, located within the Nusa Dua tourist enclave. The mall is a multi-faceted complex of retail department stores, shops, an art market, and local and international restaurants and bars. If you would prefer to barter for some cheap clothing, check out Nusa Dua's two tourist markets, one is situated on Jalan Pantai Mengiat (near Mengiat Beach) and the other is close to Melia Bali Resort.
A seafood feast at Jimbaran is a must for every holiday in Bali – dozens of seafood warung (cafés) line this west-facing beach, perfect for a sunset dinner. Fine dining options are available at most of the big resort hotels in this area; notably Sundara at Four Seasons in Jimbaran, the lunch menu here offers wood-fired pizza, sushi and Balinese delights, while the dinner menu presents gourmet steak and seafood selections.
Uluwatu is the place for surfing enthusiasts. Most of the breaks here are only suitable for advanced or expert surfers – the waves are big here. Particular highlights are Uluwatu, Dreamland, Padang-Padang, Bingin/Impossibles and Suluban.
LEAVE THE PLANNING TO US
Shake off the stress of holiday planning. Let the Elite Concierge take care of all your bookings and arrangements, from transport, tours and restaurant reservations, to any special requests for your arrival. We're here to make your holiday experience extraordinary.
Quick facts
Location
Pecatu, The Bukit Peninsula, Bali, Indonesia.
Capacity
2 adults (one ensuite bedroom with king-size bed).
Living Areas
Open-sided lounge area; poolside dining; garden
balé
.
Staff
A team of staff (shared with Villa Indah Manis), including villa manager; chef; assistant chef; villa attendants; garden and pool maintenance staff; security.
Dining
A wide variety of Western and Asian dishes. Requests accommodated (including special diets). Grocery cost is charged 20% handling fee which is subject to service and tax at the prevailing rate.
Communication
WiFi broadband internet; local telephone access and in-house phone.
Entertainment
TV with satellite channels.
Transport
One car and driver for 8 hours a day (excluding petrol). Cannot be used during arrival and departure days.
Additional Facilities
Full back-up diesel powered electrical generator. (Barbecue, gym, spa, library of books , pool table, fitness room, dartboard, petanque court – at Indah Manis and subject to availability.)
Property Area
350sqm (land).
The layout
Indoor Living
Elevated living area which is open on two sides
Ceiling fan
Marble floor
TV, sound system, Wifi
Mini refrigerator
Blend of open-air living and air-conditioned comfort
Outdoor Living
6m x 4m private swimming pool
Thatched balé relaxation pavilion
Pool deck furnished with sun loungers and sun umbrella, circular dining table and chairs
The rooms
Master Bedrooms
King-sized bed with canopied drapes
Exquisitely decorated and furnished
Sumptuous ensuite bathroom with double Palimanan stone bathtub, rainshower, floating vanity unit, sculptured terrazzo washbasin and optional blinds for absolute privacy
Dining
The villas' suggestion menu makes ordering easy, but we recommend that you also chat with the chef about any special dishes that you would like him to prepare. The kitchen staff is excellent and meals are generally served family-style, where everyone shares dishes, as opposed to ordering individually. Food intolerances, special diets and children's meals can all be catered for, and the chef will, of course, adjust the seasoning of dishes to suit different palates. Ask your chef if you want a barbecue on site, and we highly recommend the local seafood feast featuring the catch of the day from Jimbaran Bay. Beer, wine and spirits can be provided upon request. All beverages are charged per drink, except for wine, which is charged by the bottle.
The food and beverage service is operated on a cash basis. Staff will request a cash float/deposit when you arrive, to cover all your in-villa food and drinks, and ask for top-ups every few days, or when necessary. To allow the kitchen staff time to shop and prepare, it's necessary to order in advance – either the evening before (for special requests) or at breakfast time each day. Grocery shopping will be done by the staff at local markets, supermarkets and delis. Groceries and beverages are charged at cost price plus 20% handling fee which is subject to service charge and government tax. Receipts will be kept and presented either on a daily or end-of-stay basis, whichever you prefer.
View a sample menu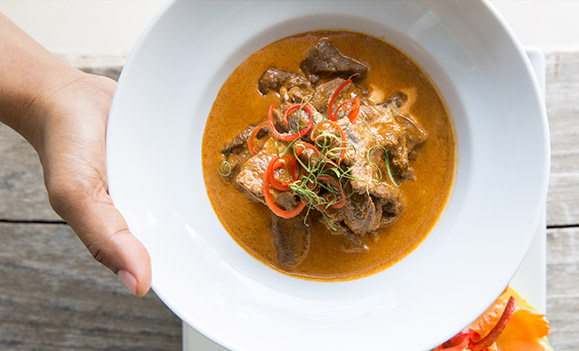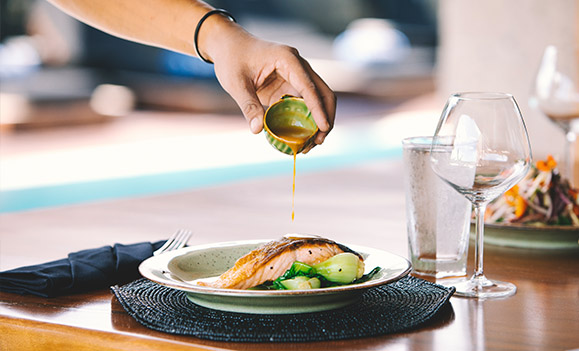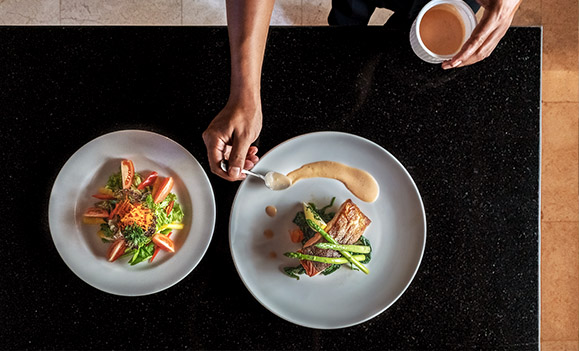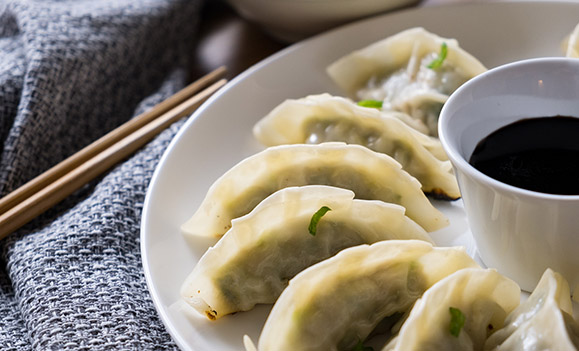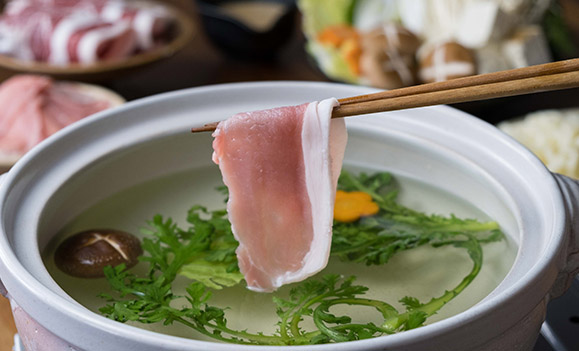 Reviews
We stayed here for over a week and enjoyed Bali. The staff and Manager were lovely. The location was amazing and the setting was superb. We would recommend this to anyone.
17-May-2022 - 24-May-2022
Sadiquer R
United Arab Emirates
We had a great stay at Villa Bulan Madu in early May 2022. Great place, beautiful view, nice pool, every thing was perfect. Mr. Adi and his team looked after us very well, greet food and service. Thank you all.
29-Apr-2022 - 03-May-2022
Dirk Wilhelmus Frederik H
Malaysia
A dream come true. It was our first time visit to Bali, and it was everything we dreamed of. A beautiful villa with a stunning view, surrounded by nature and the privacy we needed, plus excellent service. I hope anyone that visits has an incredible time as we did. Thank you for everything.
06-Mar-2020 - 10-Mar-2020
Gerardo L
Australia
Excellent service, beautiful setting and friendly staff.
20-Feb-2020 - 27-Feb-2020
Jade P
South Africa
What a stunningly beautiful villa. We loved all the nature, watching squirrels and butterflies and the peace, the quiet and privacy. What a treat for a few magical days. Thank you for looking after we so well, we promise to recommend you.
05-Feb-2020 - 08-Feb-2020
Karen H
United Kingdom
What a wonderful peaceful stay in an absolutely beautiful villa with nicely excellent staff.
30-Jan-2020 - 02-Feb-2020
Mr. D
United States
Fabulous stay, very relaxing, great staff, great service, great food. Going home feeling refreshed and ready for the new year.
08-Jan-2020 - 14-Jan-2020
Kelly M
New Zealand
Great spot to enjoy our vacation. We loved the privacy and quietness. great staff.
05-Jan-2020 - 08-Jan-2020
Taylah W
Australia
Love this villa. 2nd time we've been here and didn't disappoint. The staff are absolutely delightful and couldn't have been more helpful. Thank you
17-Dec-2019 - 04-Jan-2020
Katie R
Thailand
Great spot to enjoy our vacation. We loved the privacy and quietness. Great staff. Thank you
13-Dec-2019 - 15-Dec-2019
Tobias M
Switzerland
It was is the best of the best. Thanks a lot for all. Thank you Putu, the service was great.
22-Nov-2019 - 04-Dec-2019
Dmitrii B
Russia
Great spot to enjoy our anniversary vacation. Love the privacy and quietness. Great staff and taken care of well.
18-Nov-2019 - 22-Nov-2019
Heather S
Japan
Superbe Villa, propice au repos et a la detente. Le personnel, discret man efficace, s'occupe de touh pour vous reude ce sejour agreable. De beaux souvenirs.
11-Nov-2019 - 15-Nov-2019
Christophe C
France
Love this space, so beautiful and quiet. awesome service and staff so friendly and accommodating. We recommend and would to stay here again.
27-Oct-2019 - 29-Oct-2019
Amanda H
United States
Amazing place filled with amazing people. The team here were the best. They are so helpful and kind. Loved our stay.
09-Oct-2019 - 16-Oct-2019
Sue W
Indonesia
A perfectly relaxing escape with wonderful staff and absolute service. Thank you for giving us the space and privacy that we needed and providing the perfect escape from the hussle and bustle of Jakarta. We look forward to returning.
04-Oct-2019 - 07-Oct-2019
Natassia K
Indonesia
Very beautiful and private villa. Well kept and maintained. Staff provided sufficient privacy. Food good and pricing of food was reasonable. Overall highly recommended and good service from villa staff.
01-Oct-2019 - 04-Oct-2019
Eu Sun C
Singapore
Thank you to all of the staff at Villa Bulan Mad for looking after we so well. Villa was excellent, staff very friendly and helpful and we would highly recommend staying here.
14-Sep-2019 - 23-Sep-2019
Anne C
United Kingdom
I had a wonderful stay here. Super relaxing and chilled staff, see you again.
01-Sep-2019 - 07-Sep-2019
Asia N
Canada
I had a wonderful stay here. A super relaxing & chill holiday.
24-Aug-2019 - 28-Aug-2019
Fiona W
New Zealand
The best holiday ever. The staff are incredible and what an amazing place. I am leaving here feeling relaxed and I can't wait to came back. Thank you so much everyone.
11-Aug-2019 - 15-Aug-2019
Kerryn L
Australia
We really really loved everything about this place. We couldn't spend a lot of time at this villa, but how much every time we could we really enjoyed it. Staff so friendly and polite. We felt at home. Thank you for everything Adi and the entire team. We will come back soon.
31-Jul-2019 - 03-Aug-2019
Varun Z
India
Thank you for everything, Adi, Gede, Ayu, Kadek (therapist) and Komang (driver) I had a wonderfully relaxing stay and hope we are able to return.
25-Jul-2019 - 27-Jul-2019
Lynn S
Singapore
Beautiful place to spend our honeymoon. The staff are great, food is excellen and it was truly paradise for the week.
11-Jul-2019 - 18-Jul-2019
Adam H
United States
What a amazing place to stay. Beautiful staff and a gorgeous place. Thanks for everything.
29-Jun-2019 - 03-Jul-2019
Nina O
Indonesia
We Had a wonderful time with our family at the villa. Adi, Gede and Ayu were very helpful and pleasant all through out our trip. Despite some appliances not working during our arrival - air con and coffee maker, Adi had them repaired/replaced immediately. We would definitely return to this villa in Uluwatu given the chance. Thank you Bali for your hospitality.
20-May-2019 - 24-May-2019
Rissa A
Philippines
Thank You for a wonderful stay. Beautiful villa, totally private with a warm pool. First class service with a smile. Every one knows our name. Our most relaxing time in Bali over 25 years. Can't wait to return, well done Adi and the team.
17-May-2019 - 20-May-2019
Jennifer V
Singapore
Thank you for making our first holiday as a family the perfect vacation. Thank you to all the staff for the wonderful service. We couldn't have asked for more. Sad to leave but so happy to have stayed here at Villa Bulan Madu and feeling very relaxed. See you again.
09-May-2019 - 14-May-2019
Dan B
Singapore
The staff have been amazing, nothing has been problem. We have thoroughly enjoyed our stay. One staff member Ayu in particular has been fantastic. My daughter had a touch of Bali Belly and Ayu helped her overcome it in a day. The villa itself is kept well - maintenance and the view is great. It's a shame the resort in the distance spoils the view slightly. Thanks again to all the staff for
... more
29-Apr-2019 - 04-May-2019
Keryn G
Australia
We rested at the villa in late August, very nice and clean. Tasty breakfast and friendly staff. Everything was great. Thank You
19-Aug-2018 - 26-Aug-2018
Vladimir Z
Russia
My husband, five month old and I have really enjoyed our week here at Villa Bulan Madu. Adi and the staff are excellent - organizing food and massages for us. Would definitely come again, so relaxing and peaceful. Thanks again Adi and staff.
12-Mar-2018 - 18-Mar-2018
Sarah B
Australia
Fantastic facility, beautiful view and great service with a big smile.
07-Mar-2018 - 12-Mar-2018
Luc V
France
We had a great 6 days at Villa Bulan Madu, the villa and location are beautiful, quite and peaceful with everything we needed and wanted, the food was particularly delicious and the seafood BBQ is a must try! For those that enjoy yoga try yoga seekers! Lot of fun, over all we have loved our stay and thank you to the staff for their effort!!
06-Jan-2018 - 11-Jan-2018
Taryn M
Australia
We spent the final few dyas of our honeymoon at Bulan Madu. The villa is beautiful, Adi and his team have been so accommodating to any of our needs. We didn't have much luck with the weather it has been raining heavily a lot of the time. We enjoyed the movie options and dining in. Thank you to all the staff again.
17-Dec-2017 - 24-Dec-2017
Cody V
Australia
Terima kasih banyak Villa Indah Manis crews telah melengkapi honeymoon kami jadi lebih bermakna. Kami berdua sangat senang dengan Villa Bulan Madu serta pelayanan dan fasilitas yang sangat baik. Ini adalah tempat yang sangat kami recommended kan untuk berlibur dan kami akan segera kembali di lain waktu, semoga nanti pas balik lagi ke sini sudah nambah anggota baru.
05-Dec-2017 - 08-Dec-2017
Andri P
Indonesia
We could not express our utmost gratitude enough to Adi and all the amazing staff for making our stay most memorable and beautiful. The stunning sanctuary of this villa made us feel like we are in "Heaven". We absolutely love the tranquility of this beautiful place. Adi and his staff accommodated all our requests with perfect details and went the extra mile so we had a comfortable stay A big
... more
20-Nov-2017 - 22-Nov-2017
Leena L
Singapore
Our stay here in Villa Bulan Madu was excellent!!! The peaceful and beautiful view is more than we could imagine. The food is great. Most important is that all the staff were very friendly and helpful. Adi (Manager) has been a great assistance and all the other service staffs is very polite and nice. The swimming pool is wonderful and clean. It's hard to leave this place, I hope I could come
... more
13-Oct-2017 - 16-Oct-2017
Suzana Z
Singapore
Peaceful, breezy, lazy, enjoyable for 5 days at here. We are comfortably caring in villa, delicious meal, clear environment and amazing swimming pool. Thank you for every one who have did everything to us. Enjoy!!
13-Sep-2017 - 17-Sep-2017
Che Ling H
Taiwan
We had an amazing 7 days at this villa!! The staff have been amazing and accommodated to our every need! We have love our time here hidden away from the hustle and bustle of other parts of Bali. Thank you to all who have made this trip one to remember. We will be back!!
03-Sep-2017 - 10-Sep-2017
Olivia T
Australia
A one of kind fantastic start to our honeymoon! We felt an instant serenity and peace when we arrived, it felt like a home away from home. Perfectly relaxing and romantic, the food is incredible and candle light dinner made our honeymoon extra special, beautiful decor, incredible friendly staff. Thank you for making us fall in love with Bali right away!
30-Aug-2017 - 02-Sep-2017
Jeanette D
United States
Our two nights here have been so relaxing and peaceful - exactly what we were hoping for and more! Bulan Madu has exceeded expectations - on all counts! The pool, the food and staff have all been amazing. Thank you for the lovely stay we've had and for taking such good care of us. We will be back!
09-Jun-2017 - 11-Jun-2017
Ruth T
Indonesia
Many thanks for wonderful stay at Bulan Madu. Everything was great and the staff were really friendly.
31-May-2017 - 02-Jun-2017
Lynette F
Singapore
We had the most perfect stay at Bulan Madu. Although only in Bali for two nights for a wedding. We are feeling totally relaxed. The staff were attentive and friendly, the food tasty and the villa and the view fabulous. Thank you so much for making our weekend way so lovely. We'd definitely recommend the villa to anyone we know is coming over!
07-Apr-2017 - 10-Apr-2017
Charlotte L
Australia
The four nights that we spent at Villa Bulan Madu have been wonderful. The villa itself is amazing, from the pool, to the cabana, breathtaking view from the bed when you wake up. The staff have been lovely and very attentive and we can't thank them enough for everything they have done for us. We highly recommend the traditional Indonesian breakfast each day, the Nasi Goreng is great.
11-Mar-2017 - 15-Mar-2017
Peter L
Australia
We really enjoyed our stay. This was the perfect, secluded and romantic honeymoon for us. The staff was very attentive with prompt service. The food was amazing!! Overall, we really felt cared for. Babi Guling was super delicious! Will definitely recommend this villa for all the honeymooners and people looking for quite spot for the perfect get away.
27-Feb-2017 - 01-Mar-2017
Matthew C
United States
We enjoyed our stay here and love every detail here. The wonderful view from the mountain top and the kind staff here. The villa provides are fantastic memory for us. We are so unlucky that only choose to stay two nights here. But we love this place. We may come here again in the future. Thank you again to all the staff here.
09-Jan-2017 - 13-Jan-2017
Ge Z
China
What a beautiful villa! Luxurious, peaceful and impeccably maintained by a professional and dedicated team. The food was amazing!!! We have so enjoyed and our time with you and hope to come back soon.
11-Nov-2016 - 15-Nov-2016
Sharon B
United Kingdom
Thank you for the perfect service. Our honeymoon was everything we had it to be. The villa was beautiful and all the staff was very friendly. Thanks again!
06-Sep-2016 - 22-Sep-2016
Lisette V
Netherlands
What a delight weekend we had in Bulan Madu. - Our secluded little suit next to Indah Manis. Adi and the rest of staff looked after us so well - great service, great food and our lovely romantic villa for two with its beautiful garden and pool. The tropical plants and pools create the perfect environment to forget the world and relax! Superb! We will be back!
08-Jul-2016 - 10-Jul-2016
Sandra S
Singapore
This is our honeymoon. The villa environment is very beautiful, the staff great spirit of service! Very happy honeymoon and we are very satisfied with the service of the villa and environment. Thank you very much, I hope next opportunity to stay again!
27-Apr-2016 - 02-May-2016
Zhouyang L
China
It has been such a breathtaking experience and has definitely made our 1st trip to Bali an unforgettable one. Our stay was definitely too short and will really miss this place. The staff are all so friendly, helpful and welcoming. They have made our stay "home away from home". We instantly fell in love with this villa! It has so much character, culture and is in such a great location. We felt
... more
07-Apr-2016 - 09-Apr-2016
Myleen C
United States
A piece of heaven in Bali. We hardly left the sanctuary of this beautiful oasis. Words cannot describe the wonderful villa that greets you as you walk in through the gate. Beautiful smiling staff, immaculate grounds, delicious foods. And it wasn't even our honeymoon. We live with wonderful memories.
25-Mar-2016 - 30-Mar-2016
Liana S
Indonesia
Stayed here for our honeymoon and were really satisfied at how well the staff looked after all our needs.
03-Feb-2016 - 07-Feb-2016
Sai K
Australia
Thank you so much for the wonderful hospitality you have all provided for us during our stay. This is such as a beautiful and relaxing place to be and we enjoyed every minute!
21-Oct-2015 - 24-Oct-2015
Ben M
Australia
Excellent trip, fantastic staff and a wonderful villa. I would highly recommend it.
30-Jul-2015 - 05-Aug-2015
Samuel H
Canada
The perfect home for our honeymoon, It's was really nice stay here while we use in Bali. Everything was on point, starting from the service to delicious home cooked meals.
08-Jun-2015 - 13-Jun-2015
Siham S
United Kingdom
Thank you everyone for making our trip very pleasant and relaxed. We're stayed in many villas, most which served low quality food, we were pleasantly surprised with the quality of food and service we found here. Adi, the villa manager has been very helpful in helping us plan our trips and places to visit. All staff were very friendly, accommodating and polite. Service was very prompt. They
... more
10-May-2015 - 12-May-2015
Derek R
Singapore
This is my first stay in a private villa in Bali, and its so unforgettable. I've really enjoyed the atmosphere! Perfect place for honeymooners :)
31-Mar-2015 - 02-Apr-2015
Indonesia
Everything was exceptional. I could not fault this villa on anything. The staff were extremely attentive and always a pleasure to see and we always felt that our privacy was respected.
22-Mar-2015 - 25-Mar-2015
New Zealand
It's a very nice villa. We had a really enjoyable, luxurious stay. Helpful & attentive staff, very good chef :)
11-Mar-2014 - 14-Mar-2014
eevone C
Malaysia
Stunning villa setup, great views and very accommodating staff.
19-Feb-2014 - 21-Feb-2014
Brandon Johnston
New Zealand
a heaven like villa, a love bird nest for couple and those who just got married or those who wished for city life getaway and at the same time re-honeymoon with spouse. everything is perfect, the view is facing the ocean, located at high elevation, on some kind like hill. the ambiance is calm, peaceful and isolated. but at the same time the staffs are very helpful and ready for whatever we
... more
12-Dec-2013 - 14-Dec-2013
Kristina Pramita
Indonesia
The staff were so welcoming and helpful. The villa itself is magnificent and maintained impeccably. Loved our time at Bulan Madu, coming back with friends to stay at Indah Manis
19-Nov-2013 - 24-Nov-2013
Cindi P
Australia
Lovely villa with very attentive staff. catching taxis everywhere became stressful as not always available and fare hike on return journey. Management need to consider complimentary or subsidised transfers for both Villas.
12-Aug-2013 - 17-Aug-2013
Sheri .
Australia
Great stay, it was the staff that made the stay complete (delightful). Having a complete price that covers the stay including + + taxes is a bonus. Our villa was in good condition but the communeral area in the Indah Manis area showed wear. The reception for the WIFI in the villa was poor and I needed to stand near the staff quarters to pick up reception.
04-Feb-2013 - 08-Feb-2013
JP
New Zealand
The Villa Bulan Madu was a perfect hideaway for several days of pure relaxation. The villa itself is very well appointed, with plenty of space for two people. The staff were outstanding - never intrusive, but always there when we needed them. The food was also very good, and was made even better by the ambiance of a quiet candlelight dinner next to the pool while watching the sunset. The villa
... more
01-Sep-2012 - 05-Sep-2012
MJ
United States
The Villa is very nice with a wonderful ocean view and it is absolutely romantic, very good place for honeymooners ! The staff is friendly and professional, the food is very good and always fresh. We enjoy our stay a lot and we will surely recommend this Villa !
11-Aug-2012 - 17-Aug-2012
DV
Switzerland
The Villa Bulan Madu was gorgeous, a great view of the ocean and sunset and a great property - perfect for the quiet end to our honeymoon in Bali that we were looking for. It was very quiet and peaceful, but very easy to get a taxi to and from the Villa when we did want to go out. The staff were some of the most friendly and helpful we met during our two weeks in Bali, they made the beautiful
... more
07-Oct-2011 - 09-Oct-2011
BA
Canada
Beautiful villa, great bathroom and outdoor areas. Friendly staff.
31-Mar-2011 - 03-Apr-2011
KS
Australia
Need more inspiration?
We're at your service