Galle overflows with culture, colour and excitement. For centuries, this city on the southern coast of Sri Lanka has been patronised by the travelling elite from Ambassadors to royalty, and it's easy to see why. With a fascinating history, charming antiquity and eclectic things to do, Galle Fort on the sunny Bay of Galle beams with tourist appeal. Established by Portuguese spice traders in the 16th century and later aggrandised by the Dutch, the fort is now a UNESCO World Heritage Site.

Nested around the fort, within the peninsula's neat frame of vibrant green lawns and the seaside promenade, the buildings exemplify Old Dutch colonial style. An architect's heaven made of white columns and terracotta rooftops, you're sure to enjoy strolling alongside the inviting cafés, boutiques, museums and churches. Our holiday rental villas in Galle are some of the best – luxurious and well-suited for group holidays with ample social spaces and privacy for all. Most of these grand residences feature spacious open-sided living areas, cool courtyards, multi-level terraces and luxurious private quarters. The invaluable services delivered by personable in-villa staff include preparing and serving delicious meals and drinks, and arranging entertainment, spa treatments, outings and more.

Galle Fort first-timers are encouraged to leave the indulgences of their villas to explore the locale. Early morning explorations along the fort's historic streets are an exceptional experience, a likely time to see snake charmers preparing for their day, hear chanting prayers from temples ring through the air and smell aromatic spices on their way to the marketplace. Lovers of history and architectural design will revel in seeing the colonial hybrid of Portuguese, Dutch, British and mid-19th century Sri Lankan designs. Admire the beautifully restored colonial architecture of Galle Dutch Hospital, now a hotspot for shopping and dining. Browse handicrafts, artwork, jewellery and handloom fabric for sale. Pop into The Maritime Museum in Galle Fort and check out Galle's picturesque international test cricket ground, which is famed for its exquisite backdrop of Indian Ocean on two sides and the venerable landmark clock tower behind. Watch the kamikaze jumpers at Flag Rock in the late afternoons. Rest at one of many restaurants or cool off at an ice cream parlour. Join in a game of cricket on the western-facing Galle Fort ramparts at sunset. Things to do in Galle are aplenty.

Your Villa Manager can arrange a guided tour of more landmarks - the British-built Galle Lighthouse perched to oversee Galle Harbour, the Dutch Reformed Church, the Meera Masjid Mosque, Amangalla (formerly the New Oriental Hotel), All Saints Anglican Church, the New Gate, Fort Sri Sudarmalaya Buddhist Temple and the Law Court Square for its enormous banyan trees. Head out of the Fort to discover more of Sri Lanka's extraordinary sites and adventures. Nearby is the Japanese Peace Pagoda on the Rumassala Headland, and the ancient Yatagala Raja Maha Viharaya Buddhist temple, ten minutes inland from Galle amidst paddy fields. Just south of Galle is Unawatuna, with the best beach for swimming and water sports. Surf at Dewata or Weligama beaches, or plan a day of diving and whale watching. Visit a tea estate that produces white and black tea. Take a boat trip on the Gin Ganga River west of Galle or tour Koggala Lake stopping off at a cinnamon plantation, doing yoga at the lovely treetop yoga shala. After taking in the sights, head home to your divine luxury villa. Curl up on deep-cushioned sofas or sip a cocktail on the wonderful verandas that are a ubiquitous feature of Old Dutch domestic design, to relax and savour the day's memories.
Read more
---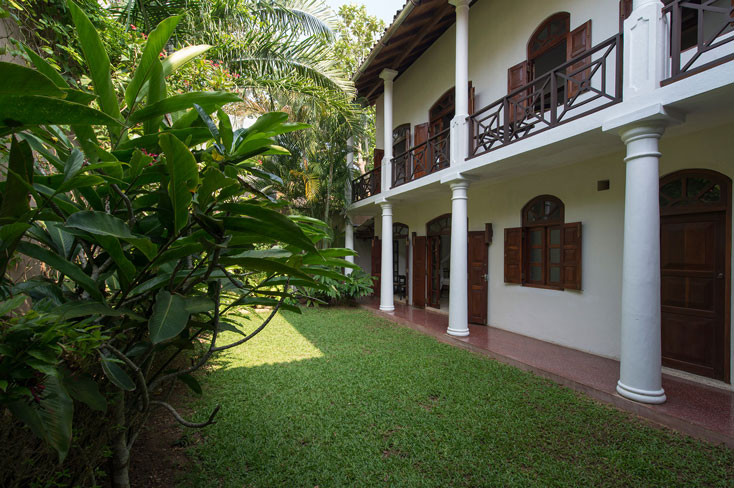 No. 39 Galle Fort
3 Bedrooms
6 Adults
Explore this villa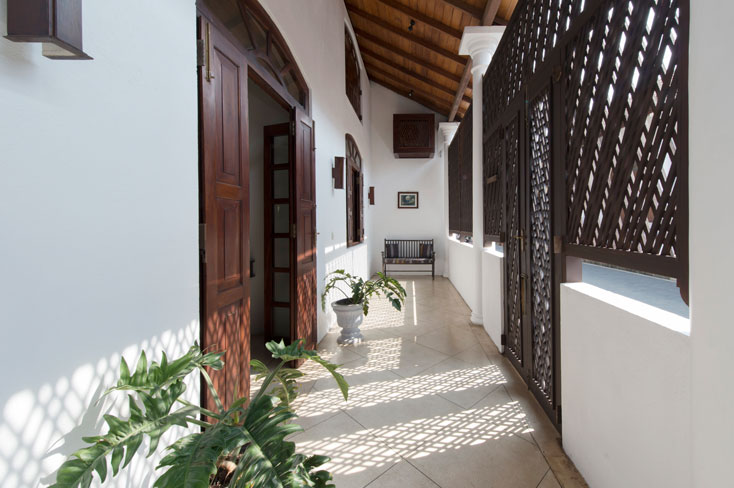 No. 39 Galle Fort
2 Bedroom Rate
4 Adults
Explore this villa
Need more inspiration?
We're at your service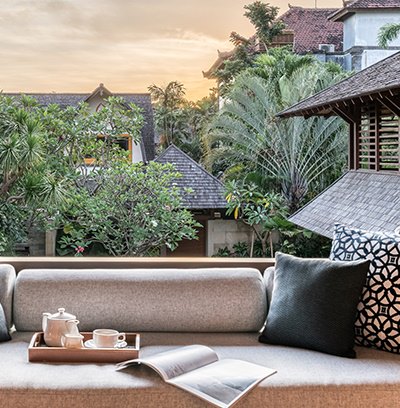 Read our reviews
See what our guests have to say about their stays
Read our reviews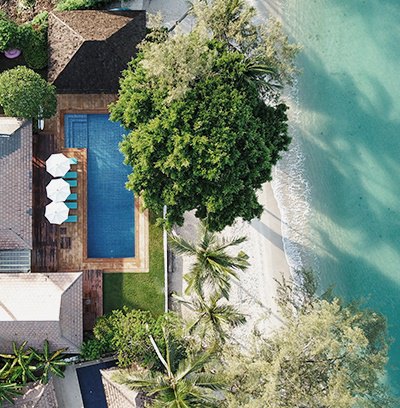 Our Signature Collection
Our Signature villa and chalets offer enhanced luxury at every level. Each tiny detail is taken care of, and small personal touches are sure to delight such as bespoke activities or fine dining with panoramic views.
See our signature collection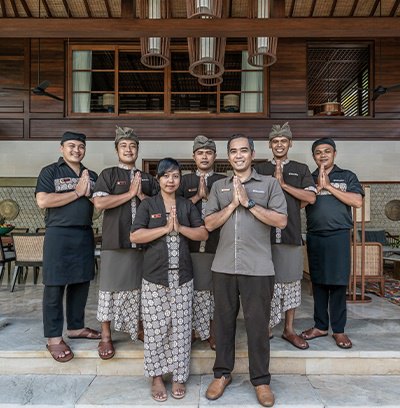 Contact us
Our Villa Specialists know each property inside out and would love to assist you in finding your ideal holiday home.
Start live chat