No. 39 Galle Fort
The villa you chose is no longer available for rental from us but we have a portfolio of Elite Havens in various locations around South East Asia for you to choose from. Alternatively feel free to send us an enquiry and it'll be our pleasure to help you find the perfect villa for your next holiday.
2 - 3 Bedrooms
6 Adults
Turn back the clock and get a dose of nostalgia at No. 39 Galle Fort on Sri Lanka's south-west coast. Set within the fort walls of a 17th century UNESCO World Heritage Site, this three-bedroom heritage townhouse is lovingly restored by its owners, descendents of one of Galle's original Dutch Burgher families.
The house retains its old world charm, with long, shaded verandahs, pleasant gardens and high, timber vaulted ceilings. The furniture is an elegant mix of antiques and custom-made pieces, adding personality to each room. Though the villa dates back to the 17th century, it underwent extensive renovations in 2008 and boasts of mod cons such as iPod docks, satellite TV and a well-equipped, modern kitchen.
Which brings us to the food. To visit Sri Lanka and not obsess about the food is almost unheard of. No. 39 Galle Fort is serviced by warm staff, including a talented cook trained in the art of Auyurvedic cooking. Delicious set meals can be crafted by the cook, customised to your preferences, and served on the long dining table or alfresco in the garden. Dining is a pleasure here, with food not just pleasing the tastebuds but also created for its healing properties according to the ancient science of Ayurveda. Paddock to plate dining, raw food, clean eating and locally-sourced ingredients all come together to create gastronomic experiences that shall leave a lasting impact on you.
This breezy, two-storey terraced house is lavishly spacious; dotted with daybeds, cosy nooks and shady corners. The three bedrooms are all large and cool, with views that range from the garden to the goings-on of Lighthouse Street outside. Mornings can be spent doing yoga or meditation in your tropical garden, while evenings are best reserved for cocktails under the stars.
During the day, step out and explore the many iconic attractions of Galle Fort on foot. The much-photographed lighthouse, crumbling fort walls, hidden cafes and boutique shops are all a short stroll away. While you are bound to enjoy the vibe of this heritage 400-year old fort, you will always find yourself wishing to return to the cosy environs of your private home, a little haven that's all yours, even if for a few days.
Read more
This haven includes
Unique features

Close to bars and restaurants

Heritage Site

Media/Games Room

Unique Architecture
Location
No. 39 Galle Fort is located mid-way along Lighthouse Street, in historic Galle Fort, just 150 metres from the grass-topped western-facing ramparts and a further 200 metres from the town's famous international test cricket stadium. The fort is a world heritage site and dates back over 400 years; a walk along its narrow cobbled streets reveals the fascinating hybrid architecture of three colonial eras – fretwork-fringed and pillarred Dutch abodes, British-era monuments, ochre-hued spice warehouses and interesting museums showcasing the fort's rich history. There are many restaurants and cafes, as well as boutiques selling handicrafts, delicate lacework, glittering gems and other evocative souvenirs. Within 15 kilometres are a selection of mesmerising beaches, tranquil lagoons and historic temples.
More information for Things to do
Exploring a destination with the help of locals is always a unique experience. You get to remove the touristy sheen off a place, and grow to love it for what it truly is. Most of the staff members at Villa 39 are locals and will be happy to share their recommendations and tips. We can also arrange specially-curated experiences for you such as cooking classes, village tours and more. Ask your villa manager for more details. Meanwhile, here's a glimpse at some of the things to do in the area.
Explore. Galle Fort is on your doorstep and a wander along her atmospheric lanes and grass-topped ramparts is very rewarding. On your hit list should be Amangalla Hotel, Maritime Museum, old spice warehouses, Law Court Square, the slender white lighthouse and Flag Rock to see kamikaze sea-jumpers in action. The western-facing ramparts ideal for sunset-watching. For historical insights, take a guided tour.
Sign up for a village tour and cooking class aat the prevailing rate. Get a closer look at local village life and how food is prepared in a typical Sri Lankan village home. The program consists of:
1. An excursion to Pilana (11km from the villa), an enthralling village with paddy, coconut groves, water buffaloes, an ancient Buddhist Temple, and other interesting sights.
2. A guided tour of the local market by our Villa Manager, to shop for spices and fresh produce.
3. Learn how to make an Ayurveda-inspired meal at a local home, and then enjoy eating it for lunch.
4. Receive a goodie bag with a recipe booklet and spices so that you can recreate these recipes back home.


Look for the Colin-Thome gravestones in the famous Dutch Reformed Church. The owners of No. 39 Galle Fort are part of an original Dutch Burgher family from Galle and their great uncle and aunt are buried in the graveyard of the church (hint: look to the right of the entrance).
Aside from sightseeing, Galle Fort is gaining increasing popularity as a place to shop and dine. We recommend Mimimango for exotic clothing, Stick No Bills for nostalgic vintage posters, Barefoot for vibrant handlooms and Sithulvili for painted timber boxes. Pedlar's Inn Café is a reliable, sociable spot, as are Fortaleza and Amangalla, both lively bars. Don't forget to stop off at the Pedlar's Inn Gelataria for Galle's best ice creams.
Pamper yourself at one of Galle Fort's relaxing spas; favourites include the serene Galle Fort Spa for contemporary treatments, and Amangalla's The Baths, for hydrotherapy and traditional yet luxurious Ayurvedic treatments. We also recommend Spa Ceylon Ayurveda, a delightful spa and boutique on Lighthouse Street selling beautifully packaged luxurious body scrubs, shower gels, creams, lotions and fragrant body and hair oils. There are one or two fish spas in the fort too.
The Dutch Hospital Complex is a lively place within Galle Fort, full of vibrant restaurants and bars.
If you're lucky enough to be in town for an international cricket fixture, make for the test stadium, or for a more unique view, sit on the front ramparts and watch from a vantage point.
To explore Galle's hinterland, take off on a guided bicycle adventure. Trips take you along the quietest back lanes and paddy bunds, through villages, farmland and forests, ending up at the beach for sunset.
Merely 5km away from Galle Fort lies Rumassala Mountain, steeped in folklore. According to legend and the Ramayana, the mountain is actually part of the Himalayas, brought to Sri Lanka by Hanuman, the Indian monkey god. Tales of this can be seen etched in the walls of the Rumassala Temple. If this wasn't fascinating enough, you will surely enjoy what are known as the best coastal views in southern Sri Lanka from atop this mountain. A Peace Pagoda built by the Japanese sits at its summit.
Head to Wijeya Beach (8km), a popular expat hangout with soft sands and a tranquil lagoon that's great for swimming (and for families). Alternatively, make for Talpe Beach Club (11km), which serves up delicious food and drinks by the sea, and has a swimming pool if you don't feel like braving the ocean.
Not many know that Galle is also home to lowland tea estates. Visit the Handunugoda Tea Factory (21.5km), where you can tour the estate (which also makes expensive white tea) and enjoy a tea tasting session.
Koggala Lake (16km)is a meandering waterway fringed by cinnamon plantations, village communities and thick jungle where you can take a boat ride or visit a spice garden.
If you're in town between November and April, it's whale and dolphin watching season; boats depart either from Galle Harbour or the pretty harbour in Mirissa (34km). Out of season, take your younger family members to the turtle hatchery at Habaraduwa (13.5km).
LEAVE THE PLANNING TO US
Shake off the stress of holiday planning. Let the Elite Concierge take care of all your bookings and arrangements, from transport, tours and restaurant reservations, to any special requests for your arrival. We're here to make your holiday experience extraordinary.
Quick facts
Location
Galle Fort, Sri Lanka.
Capacity
6 adults (3 ensuite bedrooms, 2 kings, 1 queen).
Living areas
Open-plan living/dining room; mezzanine TV lounge; reading room; furnished veranda; indoor dining for 10 and outdoor dining for 6.
Staff
Villa management team; cook; houseboy. Additional staff (babysitters, spa therapists, laundryman) available on request (extra charge applies).
Dining
Meals are served family-style for sharing. Guests must choose between the following two options:
Regular menu featuring traditional Sri Lankan, regional and western cuisines. No set menu or full board/half board option available with this choice. Continental breakfast is included in the villa rate.
Ayurveda-inspired Set Wellness Menus featuring healthy fare including vegan, vegetarian and non-vegetarian options. To be ordered by the entire group. To reap optimal benefits from a health and wellness perspective, full board or half board is required (see rates page). No continental breakfast offered but an Ayurvedic breakfast is included.
The villa can accommodate up to 6 extra people (in addition to the resident guests) for a minimal fee. Advance notice is required.
Communication
WiFi internet access; mobile phone coverage.
Entertainment
50-inch flat-screen TV; bluetooth speakers in mezzanine TV lounge & downstairs living room.
For families
No. 39 Galle Fort is a great option for families with schoolgoing children or young adults.
Wellness

Yoga and meditation sessions available (extra charge). Simple spa treatments such as a manicure/pedicure or Ayurvedic massage can be carried out by professional therapists in the privacy of your own villa. Further services are available at spas within Galle Fort (extra cost applies).
Transport
The house's central fort location means that all of its attractions, shops and eateries are all quickly accessible on foot. If additional transport is required, don't hesitate to call the villa management team to organise day or half-day car and driver hire for sightseeing (additional cost).
Additional facilities
Barbecue facility; safety deposit box.
Property area
280sqm (villa); 325sqm (land).
The layout
Indoor Living
Expansive, open-plan, fan-cooled living space with lounge area and elegant teak dining table for 10
Fan-cooled mezzanine snug with daybeds, a 32-inch flat-screen TV and DVD player
Refined reading room with twin rattan loungers and a ceiling fan
Outdoor Living
Courtyard garden laid to lawn and edged by palms, torch ginger and floral vines
Semi-alfresco veranda with daybed and planters chairs overlooking the garden
The rooms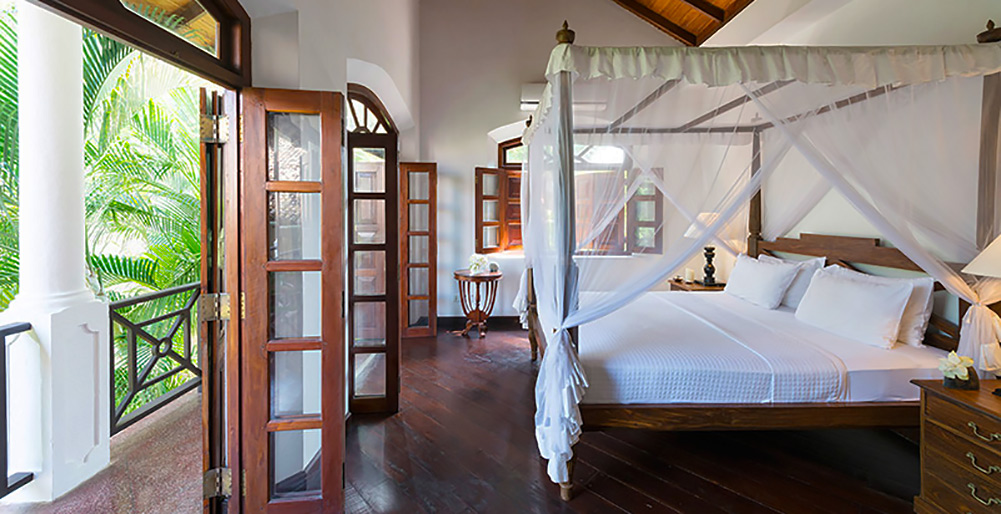 Master Room
Privately situated on the first floor of the house
King-size four-poster bed, Dutch almirah and side tables
Folding doors onto private balcony with garden and rooftop views
Modern ensuite bathroom finished in terrazzo
Second Bedroom
Located on the ground floor of the house
King-size four-poster bed, Dutch almirah and side tables
Folding doors onto private terrace with garden/courtyard views
Terrazzo-finished modern ensuite bathroom
Third Bedroom
Situated on the ground floor, just off the living room
Antique queen-size bed and matching antique cupboard
Views of Lighthouse Street beyond wide folding windows
Tiled galley-style bathroom with shower
Dining
Enjoy delicious meals prepared by the villa's cook while staying here. You may either choose the regular menu which features local and western options, or opt for the Wellness Set Menus to be served to the entire group (full board/half board available).
All the ingredients for our Wellness Set Menus are sourced locally and bought fresh each day. Spices are hand-selected and ground especially for us in the local village. We encourage clean eating as well as the raw food movement due to its proven health benefits. Our set menus are naturally low fat and mainly gluten free.
We offer a selection of pre-priced daily set menus (breakfast, lunch and dinner) that you can choose from, including a variety of vegan, vegetarian and non-vegetarian options. The menus can be customised as per your dietary preferences and raw food bowls are also available. Our Wellness Set Menus are designed to be ordered by the entire group staying at the villa.
The villa can accommodate up to six extra people (non-residents) for a minimal fee. Send out the invites and call your friends over for a gourmet feast. Advance notice is required.
All provisions are charged at cost plus 10% service charge. Our staff will shop for you and keep receipts for your reference and payment.
View a sample menu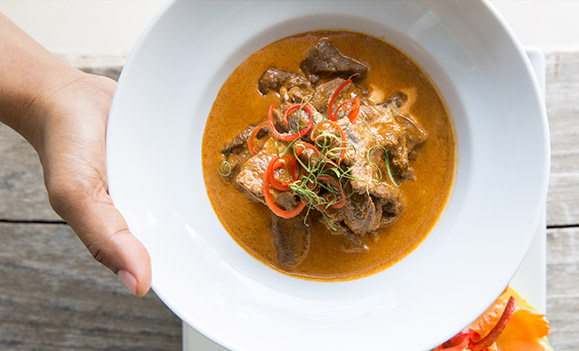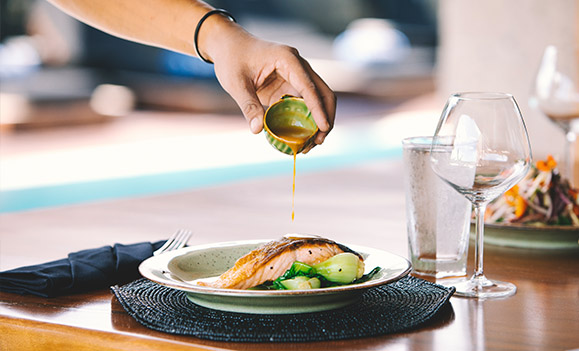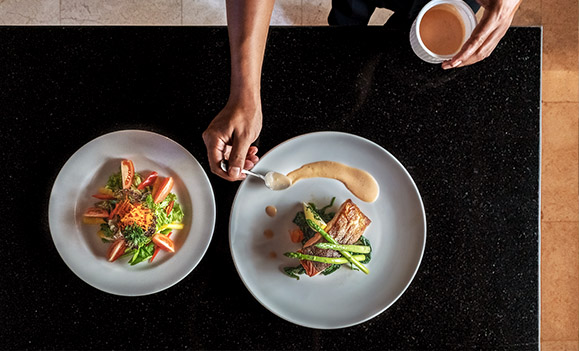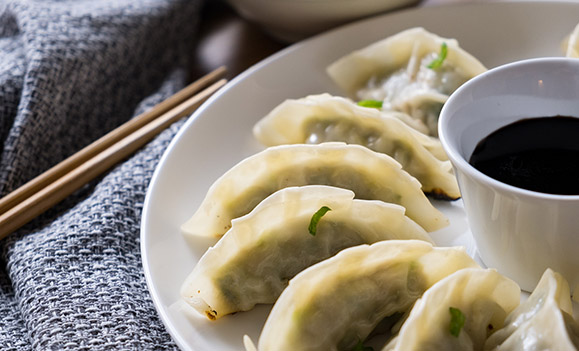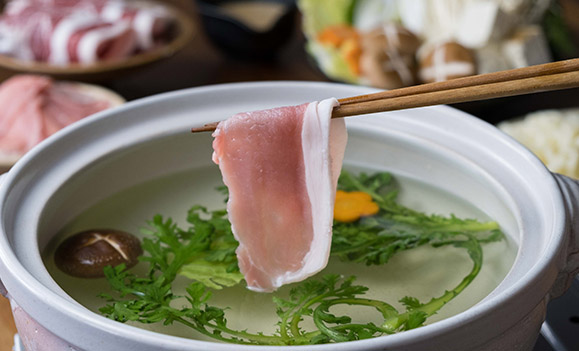 Reviews
This is our first trip to Sri Lanka and the first step on our 3 week tour and we are very sad to leave.We have had such a fabulous stay. Imalka and Anjali have been amazing, nothing has been too much trouble for them.The food was AMAZING and my daughter particularly loved the towel animals laid out on the beds everyday. The place is so clean and tidy, even the power cuts have not been an issue
... more
16-Aug-2022 - 22-Aug-2022
Dan B
United Kingdom
Dear Imalka & Anjali and No.39 Galle Fort, Thank you for the most wonderful hospitality you have shown us here at No.39 during the past 5 weeks. Amazing service, delicious food, early mornings with not a complaint and spotless cleaning during the ENTIRE STAY. We will treasure these memories for the rest of our lives. We wish you lots of love and luck in the years ahead and we hope to return
... more
10-Feb-2022 - 11-Feb-2022
Iain O
Sri Lanka
Thank you so much for the wonderful hospitality over the last three days .You both went out of your way to ensure we have a pleasant stay, even with the power cuts and issues with the generator! You are fantastic cooks, we had the best breakfasts and a magical hopper night. We will definitely recommend this place and hope to be back soon! Sanath,Sita,Naren & Raura .
28-Dec-2021 - 31-Dec-2021
Naren G
Sri Lanka
We have had such a lovely time in this villa it is so peaceful, clean and beautiful. Imalka and Anjali are so charming, nothing is too much nor trouble. Breakfast was delicious!! We hope to return!! Jennie,Paul,Hope,Courtney and Rob. xxx
24-Dec-2021 - 27-Dec-2021
Courteney D
United Kingdom
This is our first trip abroad after 2 years of Covid captivity, we could not have spent it in a more welcome place! No.39 Galle Fort stands out compared to other villas we have known including in Galle. The physical setting is a treat and Imalka and Anjali made it a home.They were gracious, warm helpful, kind and attentive in their way to make everyone feel at home.They have an aesthetic
... more
14-Dec-2021 - 21-Dec-2021
Sabeti H
Singapore
The villa is beautiful and located centrally so it's been very easy to get around. Imalka's breakfast tasted amazing and in general he was so helpful! We are recommending No.39 Galle Fort to our friends who might come and stay next week! Overall we enjoyed the whole experience! Rhea,Akshay,Karty,Nikhil and Shantaru
12-Dec-2021 - 14-Dec-2021
Nikhil N
United States
What a little paradise in the middle of a bustling city!!! We loved our stay here. Wasn't easy with two small kids making sure that they don't damage all the precious property but with good help from Imalka and Anjali we managed it very well. We loved the garden space and the kids spotted little squirrels up on the wall and an iguana came for a visit one morning. Beautiful fresh flowers! We
... more
21-Feb-2020 - 23-Feb-2020
Gavin M
Qatar
We stayed for 2 wonderful evenings. The villa manager and staff were so kind and helpful. The breakfast each day was delicious and beautifully served. The rooms are tasteful and clean. Anyway, such a fantastic experience.
17-Feb-2020 - 19-Feb-2020
Ryan D
United States
Top 10 reasons we loved our stay at no.39 Galle Fort - 1. Candle-lit garden at night, 2. Attention to presentation at breakfast; 3. Nice A/C in the rooms and turn down service, 4. Imalka's smile every time we came home, 5. Good coffee, 6. Nice decor-great birds of paradise feature, 7. Infused water in the bedrooms, 8. Anticipation of our needs (ice, fans, beach towels), 9. Sparkling clean 10.
... more
14-Feb-2020 - 17-Feb-2020
Laura K
United Arab Emirates
Visiting Galle Fort for the first time was a great experience. We loved the villa No.39 Galle Fort. Thank you for great service! It was a perfect place to start our trip in Sr Lanka!
01-Feb-2020 - 03-Feb-2020
Morten T
Denmark
The villa is lovely and well maintained and was the perfect place for a family of 6 + baby. The location of No.39 is fantastic, with easy access to all the Fort restaurants and shops.
31-Dec-2019 - 04-Jan-2020
Purvi H
Switzerland
Wonderful place to stay with honest and reliable staff. This is an amazing area to find restaurants and boutiques. Try the beach at Weligama to surf. Happy new Year!
24-Dec-2019 - 29-Dec-2019
Richard M
Singapore
Truly memorable experience at No.39 Galle Fort, our family thoroughly enjoyed our stay. Many thanks to Nuwan for looking after us with his outstanding cooking and Gayan for maintaining the villa and teaching us local "shorties". We look forward to visiting again!
08-Dec-2019 - 13-Dec-2019
Nathan M
United Kingdom
This was our second time in Galle and we loved staying at No.39 - what a beautiful villa. My son and I had a wonderful time and look forward to coming back. Nuwan and Gayan took care of our delicious breakfasts and a nice first dinner as well as any other help we needed. Mark the property manager is amazing and always made sure that everything was just perfect. Thank you everyone.
25-Nov-2019 - 29-Nov-2019
Ales S
Canada
We had a wonderful stay at this lovely villa - excellent property, great atmosphere, rooms were comfortable and we had great beds for a perfect sleep. Both Nuwan and Gayan were fantastic hosts, taking great care of us and serving us fantastic meals. A huge credit to them for this wonderful stay - they are truly the assets to this property.
17-Nov-2019 - 20-Nov-2019
Kevin B
Malaysia
Beautiful property. Nuwan and Gayan were excellent and the food also very good. We'll definitely be back.
10-Nov-2019 - 11-Nov-2019
Dipika D
India
Thank you for having us. The house was lovely and the two boys were very helpful and they cooked us lovely meals. We hope to be back sometime.
17-Oct-2019 - 19-Oct-2019
Suriapragasm T
Malaysia
The house is a nice surprise and the staff prepared breakfast, dinner and BBQ's. The place is convenient, super clean and cozy. The location is central. We highly recommend for family travel.
05-Oct-2019 - 08-Oct-2019
Xilu Y
China
39 Galle Fort you exceeded our expectations - we loved it. Mark and staff were so welcoming and service was fantastic. Thank you Nuwan for your excellent meals. We will definitely be recommending this beautiful villa as a perfect place to stay in Galle.
11-Sep-2019 - 16-Sep-2019
Virginia M
Australia
We had an amazing time. Really clean place with awesome staff. Lovely town.
18-Aug-2019 - 20-Aug-2019
Tanmay M
India
No.39 has been an amazing way to feel part of Old Galle, it takes us back in time. Thank you.
26-Jul-2019 - 27-Jul-2019
Alessandra A
Sri Lanka
We had a great time having you as our hosts. You made us feel like we are in a 7 star hotel (Dubai style). As we write these words, you are being missed, until our next visit.
05-Mar-2019 - 13-Mar-2019
Adriana T
United Arab Emirates
Thank you for looking after us so well while we stayed in this beautiful home and explored Galle. We will miss your amazing cooking and kind hospitality.
28-Feb-2019 - 03-Mar-2019
Meghan S
Australia
You have a beautiful house we have appreciated and enjoyed our stay .
22-Feb-2019 - 23-Feb-2019
David C
Sri Lanka
The villa brings you a feeling of home. We can chat and play cards in the yard. We also cook Chinese meals on the Lantern Festival. Really a different experience on my journey.
19-Feb-2019 - 21-Feb-2019
Yao Z
China
It has been a wonderful experience staying at No.39 Galle Fort. Our families loved the villa very much. Will recommend it to our friends.
15-Feb-2019 - 17-Feb-2019
Zhouying Y
China
No.39 is synonymous with our visit to the Galle Literary Festival. Nuwan and Isuru took great care of us and accommodated our eccentric requests. This house has become our temporary home. We just love it. Good luck for the New Year, may it flourish always.
16-Jan-2019 - 20-Jan-2019
Sam P
Sri Lanka
Fantastic Stay at No.39 Galle Fort. Thank you for the wonderful service. A great atmosphere at the villa.
02-Jan-2019 - 07-Jan-2019
Lucille O
Australia
Thank you for a wonderful time and taking such good care of us. I couldn't think of a better place to stay at New Years eve night in the heart of Galle Fort. The house is truly beautiful. Best wishes for 2019!
30-Dec-2018 - 02-Jan-2019
Bianca P
Sri Lanka
Had an amazing stay at number 39, beautiful villa. Nuwan is so helpful and makes some great curry. Thanks for everything.
24-Dec-2018 - 30-Dec-2018
Viviane O
United Kingdom
Visiting Galle for the first time from New Zealand. This is a beautiful oasis of calm to come back to after the frenzy outside - loved it and would love to come back!
17-Dec-2018 - 20-Dec-2018
Anne-Marie D
New Zealand
We Stayed at No.39 Galle Fort from 7-13th Dec 2018 - a family of 3. Our stay was made very pleasant by the wonderful service of the boys Wasantha and Nuwan. We enjoyed our stay a lot.
07-Dec-2018 - 14-Dec-2018
Mullapudi N
India
We all love this house. Calm and beautiful. Nuwan and Wasantha have looked after us so well - what an amazing meal. Seafood Kebabs, crab curry, fried rice. Best meal on our trip!! We have been so comfortable and loved every minute in Galle. Many thanks to you both from all of us.
08-Nov-2018 - 10-Nov-2018
Cherrie G
Sri Lanka
Awesome time #39, such a beautiful villa and brilliantly hosted by Nuwan & Wasantha! Prawns, champagne, lobsters and of course the cricket made this trip extra special - good days everyday! Until next time Sri Lanka!
02-Nov-2018 - 07-Nov-2018
Adam R
Australia
Wonderful stay, service is very good. Heart warming experience, thanks, good job!
24-Jul-2018 - 26-Jul-2018
Zhiqiang C
China
A fantastic stay at this charming and beautiful villa. The staff were awesome and looked after us so very well. Highly recommended. Big thumbs up.
20-Jul-2018 - 23-Jul-2018
Chef Joel Miele
Australia
We had a wonderful here at the villa. The staff were so nice and attentive. The villa is gorgeous and the town of Galle Fort is totally charming. Thank you for everything!
03-Jul-2018 - 05-Jul-2018
Mr Burmoi
India
Amazing! We had a fantastic stay and were so well looked after. We asked for traditional Sri Lankan food and had some delicious meals, the food was incredible and the service was great. We were so well looked after and we are sad to be leaving. Thank you Nuwan and Nishal.
16-Mar-2018 - 23-Mar-2018
Linda W
United Kingdom
What absolute luxury! We had a delightful time and were well cared/attended to. Thank you.
08-Mar-2018 - 12-Mar-2018
Michaella R
Australia
What a beautiful, welcoming house. Garden is exquisite, beds are so comfortable, everything beautifully maintained, we enjoyed our stay.
05-Mar-2018 - 07-Mar-2018
William K
Canada
We have spent the most magical two days at No.39 Galle Fort. Wonderful hospitality from the entire team and such a beautiful villa, an oasis tucked away! The food has been excellent, with great Sri Lankan specialties.The staff have been ever so attentive, kind and helpful. We would love to return one day, thank you.
16-Feb-2018 - 18-Feb-2018
Gabriella and Sophie
United Kingdom
We have come to consider No.39 as part of our Galle Literary Festival tradition. Thank you to Nishan and Nuwan for looking after us so well. I 'm sure we'll be back again next year as well.
24-Jan-2018 - 28-Jan-2018
Sam et al
Sri Lanka
Thank you very much for the wonderful stay at No.39. We had a great time.Thanks to your hospitality, the perfect service, delicious food and beautiful house. We hope to be back soon!
02-Jan-2018 - 06-Jan-2018
Christopher
Australia
What a way to finish 2017! Nuwan and Wasantha provided wonderful service and the villa itself is a spectacular sight. Can't imagine a more comfortable way to enjoy Galle, Thank you! Happy New Year!! We had a lovely experience and are looking forward to returning! Thank you!
29-Dec-2017 - 02-Jan-2018
Shelby P
Singapore
We had a truly wonderful stay at No. 39 Lighthouse Street, Galle Fort and we are sad to leave. Nuwan and Vasantha were incredibly hospitable and kind and took very good care of us. The home was beautiful and very clean. It was also a fantastic location. Thank you for accommodating us, we home to be back again soon.
24-Dec-2017 - 29-Dec-2017
Ashwin K
United States
It was a great pleasure to stay in such a well preserved heritage home right in the center of Galle Fort. The beds were very comfortable and the decor and furniture matched perfectly. The home was spotlessly clean. Wasantha, the housekeeper, did a wonderful job. Our chef, Nuwan, cooked superb meals and presented them superbly. Both the staff cheerfully attended to our needs. The manager Mark
... more
10-Dec-2017 - 14-Dec-2017
Chris W
Australia
We had some difficulty locating the place but when Nuwan opened the door it was awe to find such a beautiful place complete with small garden and high ceilings. The decor takes us back to the colonial era - it is really a pleasure for the two days we stayed here. The service is also worth mentioning - the staff looked after us in every possible way. The ambience and hospitality - both were
... more
02-Oct-2017 - 04-Oct-2017
Rituraj K
India
No.39 Galle Fort is a beautiful villa to relax in and enjoy. The Fort itself is beautifully maintained and the restorations of the old buildings have been done so well. We enjoyed our stay and thank Nuwan for looking after us and preparing our meals. Thank you.
23-Sep-2017 - 30-Sep-2017
Katrina S
Sri Lanka
You have made our stay in No.39 Galle Fort an absolute dream! The location and the villa itself is right out of a James Bond novel! It is ravishing and decadent. We will recommend No.39 to all our friends and family who are considering an amazing holiday with lots of hospitality and culture. The food prepared by Dilshan was simply impeccable and he needs to be utilised to his full culinary
... more
15-Sep-2017 - 18-Sep-2017
Ji Ung K
Hong Kong
Unfortunately we have to leave today from a far too short stay at No.39. It has been fabulous - Galle is beautiful. But the best thing has been No.39. Spacious,relaxing, so lovely and the team looked after us so well. The food was spectacular - starting with curry for lunch on arrival. We had the crab (twice), hoppers for breakfast and the parrot fish last night. I am going to recommend No.39
... more
01-Sep-2017 - 04-Sep-2017
Octavia B
Australia
Thank you for a beautiful end to 2 weeks in Sri Lanka. We would love to take Lahiru and Nuwan back with us! The villa was a lovely oasis in Galle Fort. Thank you to Lahiru for our amazing cooking class and for caring for Debbie after her little misadventure.
02-Aug-2017 - 05-Aug-2017
Deborah H
Australia
Thanks to Lahiru and Nuwan for their perfect hospitality, fantastic food, attentive housekeeping, and charming care of guests. It was great to stay in such a historic house in the middle of Galle Fort, with the Indian Ocean breaking on the walls. We look forward to returning.
20-Jul-2017 - 24-Jul-2017
Resnick H
United States
A wonderful house! So relaxing. Loved waking up with birds and fresh air. Our cook Dilshan is amazing. He does 5 star cooking and has a 5 star attitude. The house is beautifully decorated with furniture carefully picked. Loved it!
27-Feb-2017 - 01-Mar-2017
David D
Canada
What a splendid house - so cool and welcoming - better than a hotel. The staff were wonderful providing delicious food - kind and thoughtful - we all enjoyed our stay here in Galle - and hope it stays the same charming town! Thank you - we hope to come again - just for more tips on improving our cooking skills!
16-Feb-2017 - 19-Feb-2017
Martin C
United Kingdom
With No.39 these streets are heaven, now home feels so foreign.
13-Feb-2017 - 15-Feb-2017
Hua F
China
We LOVED the villa and Galle Fort. To have the place to return to after walking around town is a godsend.Thanks for allowing us to stay. Ajith cooked us a perfect seafood BBQ the first night and it was amazing, he is such a great chef and such a lovely guy. Thank you once again and hopefully, God willing, we will return to this beautiful place again!. Would certainly recommend to our friends.
26-Jan-2017 - 28-Jan-2017
Maggie D
United Kingdom
What can I say? The Galle Literary Festival and No.39 and us - the perfect fit. It is the haven we escape to, the nest, the cocoon in the house we love.Thank you for an incredible 4 nights.The two Ajith's held the fort remarkably well considering our hectic schedule. Lahiru who stepped in to relieve a sick Ajith who conjured culinary delights was marvelous.We will be back and wish No.39 all
... more
11-Jan-2017 - 15-Jan-2017
Sam Perera
Sri Lanka
Ajith's food was good, he was always pleasant and helpful! Loved the passion fruit juice in the morning. Galle Fort was a pleasant surprise. We all enjoyed the BBQ prepared by the chef! Ajith's curries are better than in any restaurant in Galle. Highly recommend. His BBQ was wonderful. Happy New Year!
28-Dec-2016 - 02-Jan-2017
Edith H
Malaysia
A lovely sanctuary in the midst of Galle Fort. Thanks to the Ajith's (x2!) for their service during our stay. The garden was a lovely bit of green to relax and enjoy. A well appointed home away from home.
20-Dec-2016 - 23-Dec-2016
Alex W
Macau
We stayed for 3 nights, and what an amazing place this is, so peaceful and quiet.We ate in two nights and the food that Ajith prepared was just fantastic. Both he and Kumara were very attentive but discrete. The Fort is a great place to shop or just soak up the atmosphere. We ate at Tuk Tuk and would recommend it to others. All in all just great.
14-Dec-2016 - 17-Dec-2016
Chris M
United Kingdom
Thank you for an enjoyable stay at the property. Ajith and Ajith were both courteous and helpful. Any problems were addressed by them. The property is clean, tidy and well maintained. Thanks again!
09-Nov-2016 - 11-Nov-2016
Afrah S
United Kingdom
Had a great stay at the property.It would have been even better if we were more than three people. We will definitely be back in the future. Thanks to the team of Ajits for looking after us being our guide and answering our unending questions.
02-Nov-2016 - 04-Nov-2016
Suraj P
Sri Lanka
Such an amazing villa, such an amazing team! We are in love with the Fort,and we have been blown away by the quality of the villas here.The service has been great, good WIFI, attention to detail within the property is second to none, we will be seeing you again! Much thanks from all of the team to Mark & the Ajits.
24-Oct-2016 - 26-Oct-2016
Oshea S
Australia
We have loved our stay in Galle and Ajits x2 have looked after us very well. Our son has loved playing with them and they have been very helpful and courteous. They are a credit to the house.
05-Oct-2016 - 08-Oct-2016
Kim B
Singapore
Love the environment and the decoration of the villa. The manager and assistants are all nice and helpful. Everything is perfect. I will come back here again one day and may live here :)
03-Oct-2016 - 05-Oct-2016
Xu Y
China
It was really great and awesome experience staying at no.39 light house. This was home away from home. Everything was well attended and Ajith's cooking was really good. Very hospitable staff and extremely neat. We would love to come here again.
03-Sep-2016 - 06-Sep-2016
Nitin T
India
Fantastic villa and fantastic two nights stay. Thank you to both Ajith's for their service.
04-Jul-2016 - 06-Jul-2016
David C
Singapore
What a fabulous beginning to our Sri Lanka journey! Ajith is a fantastic cook who spoiled us with one delight after another.Together with the other Ajith they make an incredible team. The villa is beautiful and beautifully kept - credit to the owner, the wonderful caretaker Mark, and the villa team. A kind, gentle baby sitter, Pushpa, was the perfect addition to the team, who allowed us to
... more
26-Mar-2016 - 29-Mar-2016
Mehvesh M
Hong Kong
Wonderful house, fabulous team. Both Ajith & Ajith were brilliant hosts. Food was great, we would highly recommend fish curry. Amazing service! Will definitely come back again!
23-Mar-2016 - 26-Mar-2016
Rosa P
United Kingdom
Thank you so much for a great relaxing stay! Everything about the villa is divine and we feel very at home. Ajith makes delicious food and has taken excellent care of all our needs, always with that gorgeous smile! Thank you again and we hope to see you again in the future!
03-Mar-2016 - 05-Mar-2016
Kate G
Australia
We had a wonderful break in this house. It has a great serene vibe.Thank you for a terrific 3 days. The staff is extremely helpful and efficient.
27-Feb-2016 - 01-Mar-2016
Yasmeen A
United Arab Emirates
Wonderful trip to Sri Lanka. The accommodations were very comfortable. We particularly enjoyed the curry and rice dinner and setting on the veranda in the evening. The staff were welcoming and very helpful.They were knowledgeable of where to go and what to do in Galle. A great way to end our trip to Sri Lanka! We will recommend to others the villa. Thanks for assisting with our trip to Galle.
21-Feb-2016 - 26-Feb-2016
Camilla H
United States
We are back at No.39 after a hiatus of 3 years and it's like coming home. We spent a wonderful 4 nights. Ajith's cooking was excellent and exactly what we needed during the hectic schedule of the Galle Literary Festival! We hope to come back each year. Thank you for sharing this wonderful space. I'd recommend it to anyone visiting Galle!
13-Jan-2016 - 17-Jan-2016
Sam P
Sri Lanka
A lovely stay at 39 Galle Fort Villa, which is located conveniently in the middle of the Galle Fort but still afford a calm and relaxing atmosphere. The rooms and other amenities were comfortable, the BBQ was super and the two ajith's looked after us very well. Thank you for an enjoyable stay, we look forward to coming back and will recommended it to others.
09-Jan-2016 - 11-Jan-2016
Bhudeni W
Sri Lanka
From walking through the door on our first day we were taken aback by the welcoming atmosphere and the delightfull staff. Mark and the team attended to our every need and there was nothing left wanting. I would truly recommend staying at No.39 vs. any hotel chain in the Galle Fort area. Absolutely wonderful overall. And don't worry about eating out, both the BBQ's and the Sri Lankan
... more
03-Jan-2016 - 07-Jan-2016
James Rogers
Hong Kong
What a fantastic villa! A beautiful villa in a beautiful location
06-Nov-2015 - 08-Nov-2015
Helen S
Kuwait
We all love the beautiful house and appreciate smiles and services. Mark's cooking is so impressive. Thanks to you and all the best. We'd like to recommended No.39 to our friends who's going here.
04-Oct-2015 - 06-Oct-2015
Yi S
China
Our stay at No. 39 was awesome, it was homely, our caretakers were very friendly. We had asked to serve us barbecue dinner upon arrival and the spread was wide and delicious. The main cook (Ajith Kumar) took care of us. His Sri Lankan curry was very authentic, He always has a smile on his face and was very accommodating. We were surely visit again.
02-Oct-2015 - 04-Oct-2015
Vijayakumar A
India
The villa is just amazing!!! You are 'right' in the middle of Galle Fort!! We felt very special being able to call number 39 home for 5 days!!
06-Jul-2015 - 11-Jul-2015
Nicola Fletcher
Qatar
this is my first time to say 'Superb' experience because of professional service with LOVE! Comfortable stay, old fashion deco, and know well of local culture.
02-Apr-2015 - 07-Apr-2015
Yi Wang
China
The location is fabulous. You can walk to the bars, restaurants, beach and ramparts. The staff is obliging and un-intrusive. The place is tastefully put together to offer the visitor modern comforts with a touch of Sri Lankan charm.
26-Dec-2014 - 28-Dec-2014
Priyanka Holsinger
Sri Lanka
Wonderful villa in Lighthouse street - beautifully appointed for relaxation with friends or family. Totally wonderful location to explore Galle's restaurants and shops and opposite the best lounge bar in town. Loved it and will definitely go there again!
25-Oct-2014 - 01-Nov-2014
Eveline Cadell
Sri Lanka
'39 Galle Fort' is a fantastic place to stay. It has a central location in the Fort, all is in walkable distance. The villa is very well designed, with the old colonial features well preserved in a modern facility. Great place to relax after a daytrip to the countryside or beaches, great place to doze a day away while staying in the Fort. Good for kids. The service of the house staff was truly
... more
18-Oct-2014 - 25-Oct-2014
Thom Kleiss
Singapore
Villa 39 is a beautiful oasis in the Galle Fort. It is spacious, comfortable and very tasteful. The location could not be better as it is in close proximity to any place you might want to visit at the Galle Fort. There are so many spaces to relax and unwind within the villa and the rooms are well appointed with well designed bathrooms. The staff are attentive and accommodating...what more
... more
07-Oct-2014 - 08-Oct-2014
Ranil De Silva
Sri Lanka