Dea Villas - Villa Radha
The villa you chose is no longer available for rental from us but we have a portfolio of Elite Havens in various locations around South East Asia for you to choose from. Alternatively feel free to send us an enquiry and it'll be our pleasure to help you find the perfect villa for your next holiday.
1 Bedroom
2 Adults
Honeymooners and couples of all ages will fall in love with Villa Radha – an enchanting heritage hideaway in its own jungle garden that will surely kindle passion and inspire romance. Raised high above lotus ponds is a large, Century-old gladak, a handsome Javanese building with gin-and-tonic-at-sundown verandah. Inside, a glamorous teakwood bedroom with king-size bed invites languid sleep-ins, followed by a good soak in the stunning garden bathtub-for-two, carved out of a single piece of river rock.
From the lotus ponds, tiers of rock-pools tumble past a second antique building (just the spot for a candle-lit dinner), towards the free-form swimming pool and the poolside balé tucked out of sight. A couple would be in a world of their own in this water-garden wonderland. And what if they want to emerge from this reverie? As one of four villas in the exclusive Dea Villas Estate, Villa Radha accords couples a range of facilities that few Bali villas can offer (let alone one-bedroom abodes). Where else could you wobble off the calories on a Powerplate in a professionally equipped air-conditioned gym, work up a sweat in the sauna and then pop into the dedicated spa for a deliciously choreographed four-hand massage? The level of service is also exemplary; among the team of staff that serves Dea Villas are butlers working in shifts 24/7, and three chefs who are dab hands at creating everything from poolside snacks to gourmet dinners from a reasonably priced menu.
Villa Radha has romance written all over it, so it comes as no surprise that it's a hot favourite with honeymooners. For wedding parties, it can be rented in conjunction with any (or all) of the four other Villa Amy (three bedrooms), Villa Sarasvati and Villa Sati (both bedrooms). Between them, the four villas have a total of 12 bedrooms for 24 people (with 8+ extra beds possible) (see also the Dea Villas official website for details).
Read more
This haven includes
Unique features

Near the beach

Kids playground

Unique Architecture

Estate/Resort Facilities
Location
Dea Villas is located in a quiet street in the rural district of Berawa, near Canggu. There's not much in the immediate area apart from a number of luxury villas, acres of rice fields and the rugged surf beach of Berawa (2km). Within a two-kilometre radius of Dea Villas are a number of café-style restaurants, a delicatessen, some simple spas, and a yoga venue.
More information for Things to do
Dea Villas'manager and supervisors will have a wealth of information about nearby places of interest and will help arrange transport and make any bookings required. Do also ask the other villa staff about the local area too. Many of them live nearby and will be able to give an interesting insight into some of the fascinating aspects of Bali life.
In the meantime, here is a taste of the many and varied activities on offer within reach of the villa.
Explore the scenic rice-field landscape and rural villages by bicycle; a great way to get under the skin of the 'real' Bali. Stop off at a local warung (café) to sample some basic Balinese fare or cool off with a cold drink.
The most exclusive

Bali trekking tour

promises breath-taking vistas and heart-warming encounters while supporting sustainable social change in the once-forgotten villages of Muntigunung. Elite Havens is a proud partner of Muntigunung Community Social Enterprise.
Sports enthusiasts should head to Bali's prestigious Canggu Club, with its state-of-the-art gym and tennis and squash courts. Round off your workouts with some fine international dining, then stock up on gourmet goodies at the nearby Deli.
Visit the mystical Hotel Tugu (Bali's first museum-hotel) studded with priceless Indonesian artworks and antiques; its award-winning spa offers age-old Eastern therapies. If you're planning a honeymoon, Hotel Tugu makes a wonderful first night venue. The hotel's restaurants offer authentic Chinese and Indonesian fine dining, as well as an international menu, in a variety of unique settings. At the rustic Waroeng Tugu you can taste the traditional Javanese and Balinese cuisine of bygone centuries.
Dea Villas is not far from the famous temple at Tanah Lot (14km), although in peak season a few too many tourists may transform a sunset visit into more of a heaving photo opportunity than a moving experience. Visiting early in the morning (8-9am) provides a better idea of the power of the location and the chance to see it undisturbed apart from perhaps an offering ceremony.
Fashionistas, trendies and shop-a-holics should hot-foot it down to Seminyak, Bali's most cosmopolitan enclave. Here, you can indulge for hours in the glut of stylish, chic boutiques. There is a wide choice of fine dining, mid range, and cheap 'n cheerful restaurants in Seminyak too: fine dining venues include Mama San, Sardine and Métis.
Drive westwards to explore the charming Tabanan Regency, revealing terraced rice fields of emerald green, volcanic mountains and black-sand beaches dotted with fishing communities. Or head north to explore the volcanic lakes near the mountain town of Bedugul, including Lake Bratan with its photogenic and stunningly positioned Pura Ulun Danu – one of Bali's most important temples.
Explore Bali's backroads, lakes, volcanoes, forests and beaches on the back of a Harley Davidson bike with Island Biker Tours. Full day Harley tours, customised tours or shorter joy rides can all be accommodated.
Covering 3.8 hectares of tropical parkland in Kuta,

Waterbom

Bali has 16 water slides (including The Climax with its 360 degree loop) to entertain the young and the young at heart. A great family day out, but go early to beat the crowds.


LEAVE THE PLANNING TO US
Shake off the stress of holiday planning. Let the Elite Concierge take care of all your bookings and arrangements, from transport, tours and restaurant reservations, to any special requests for your arrival. We're here to make your holiday experience extraordinary.
Quick facts
Location
Berawa, Canggu, Bali, Indonesia.
Capacity
2 people (1 ensuite bedroom with king-size bed); 1 extra bed may be set up on guest's request (additional charge applies).
Living areas
Sitting and TV area in bedroom pavilion; verandah with seating; gladak building dining table for 3 and verandah; poolside sun-deck and
balé
.
Staff
Villa manager; supervisors; guest services assistant; butlers; chefs and cooks; maintenance engineers; gardeners; security. The staff are shared between the 4 Dea villas.
Dining
A priced menu of Balinese, Indonesian, Asian, western, children's and vegetarian dishes; Indonesian and Chinese set meals; barbecue menus; wines and cocktails. Daily breakfast is included in the rate.

Communication
WiFi internet access; telephone landline for local and international calls (on guest account); office fax and printer available for guest use.
Entertainment
Satellite channel TVs, DVD players in all bedrooms; iPod docks.
Gym
Shared with the other Dea estate villas is a professional air-conditioned gym with recumbent cycle, treadmill, weight station and Power plate; 2 bicycles.
For families
Facilities include a children's playground with swings, slides, and sandpit shared between the 4 Dea Villas.
Spa
Dea Spa, shared by all 4 Dea villas, includes massage beds, large traditional sauna, and Whirlpool-style outdoor bathtub; a comprehensive spa menu (extra costs apply).
Transport
On request, villa staff may call one of Bali's safe and reasonably priced metered taxis, or arrange for a car and driver hire (24 hours notice required, additional cost).
Additional facilities
Barbecue; safe deposit box; back-up generator.
Property area
1,200sqm (land).
The layout
Indoor Living
The Century-old teakwood bedroom pavilion raised on stilts above the lily pond includes a sitting and TV area, filled with whimsical furnishings from a bygone era
Adjoining kitchenette.
A second building across the lotus pond – a

gladak

(traditional teakwood building) – provides a dining area with small table for two or three.
Outdoor Living
Enchanting jungle garden with stepping stones across cascading lotus ponds leading to a free-form swimming pool hidden at the end of the garden, with two loungers on a sun deck and large cushion-covered

balé

providing relaxation in the shade.
Large verandah running the width of the bedroom pavilion raised above the lotus pond, furnished with planters chairs and table for breeze-cooled relaxation.
A second small pond-edge verandah fronts the

gladak

.
In a quiet corned of the garden, a double hammock is perfect for siestas.
The rooms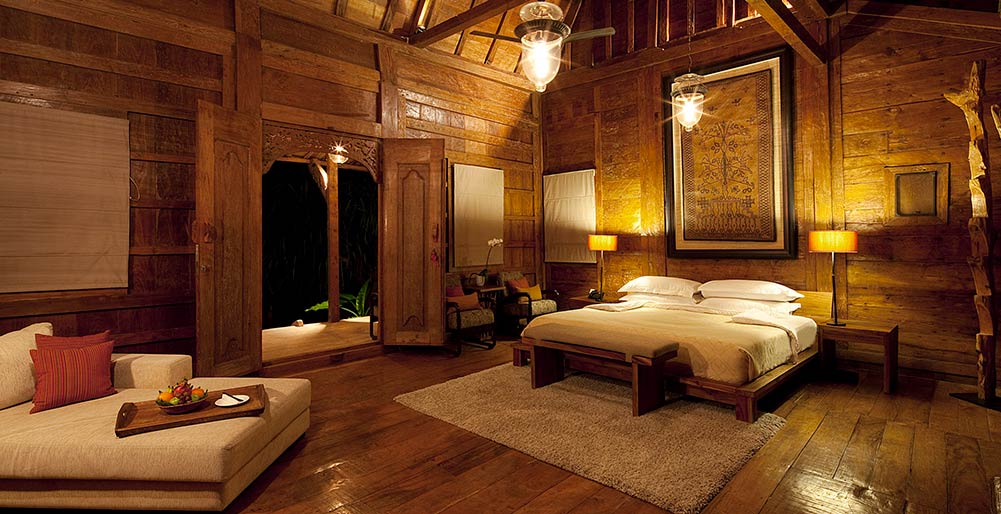 Bedroom Suite
Large air-conditioned bedroom with king-size bed.
An upholstered daybed and antique chairs.
47-inch TV with cable channels and DVD player, and an iPod dock.
Adjoining dressing area.
Garden bathroom with twin basins, walk-in rainshower and a huge couples bathtub carved out of a single river-rock boulder.
Dining
Good food, effortlessly provided and graciously served, is such an important part of a relaxing holiday experience. Dea Villas has an extensive reasonably priced menu of home-style Indonesian, Asian and international dishes that cater to all tastes, as well as vegetarian options, children's favourites and light snacks. There's also a choice of Indonesian and Chinese set dinners, and barbecue menus and an excellent drinks menu. The experienced chefs are happy to tailor meals to accommodate any special dietary requirements. They will also prepare off-menu items, shopping for groceries, keeping the receipts.
Daily breakfast is included in the rate; and tea, coffee and water are available on a complimentary basis through the day.
View a sample menu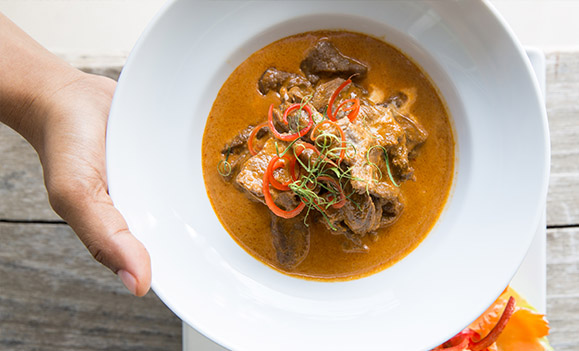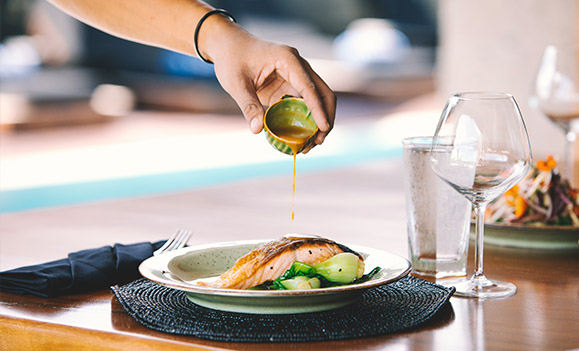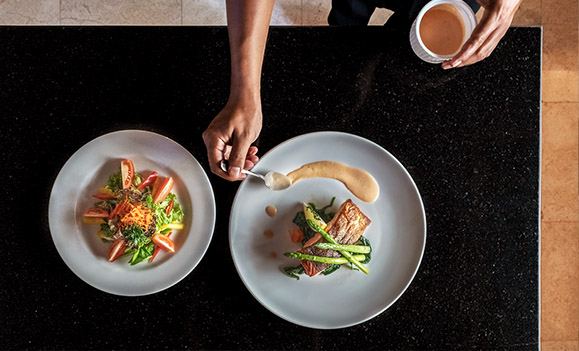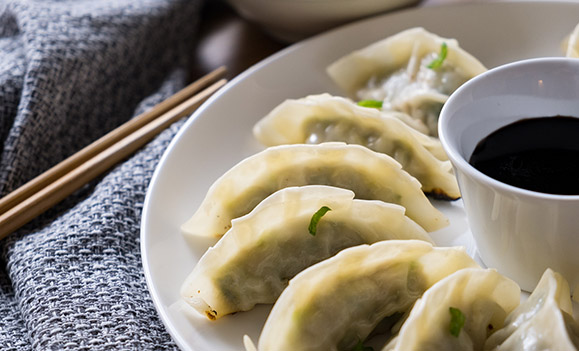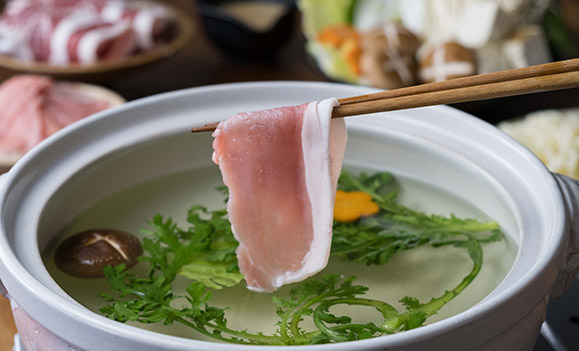 Reviews
Thank you to the whole team at Villa Radha for such warm Hospitality. The property is truly special and one which we really enjoyed. This was our honeymoon to celebrate 20 years of marriage and we really enjoyed the peace and serenity and above all the privacy and being in nature. The place so close to all great restaurant & Night clubs! Keep up the great work. The Bhatias.
26-Sep-2023 - 29-Sep-2023
Manish B
India
What an amazing week we have had here at Dea Villa Best location, friendly helpful staff Thank you for making our holiday stay great
01-Sep-2023 - 07-Sep-2023
Cameron D
Australia
To the beautiful staff at Dea Villas. Thank you so much for taking such good care of me.The Radha villa is true paradise and I feel very relaxed now. I will never forget how lovely Balinese people are. Thank you for your service and thank you for making me feel so welcome. God Bless you all
16-Aug-2023 - 23-Aug-2023
Lisa T
Australia
15 days at Villa Radha Heaven on earth . The luscious Balinese vegetation with the privacy of the pool & breakfast is truly unique, special and magical. The team at Dea villas led by Mr. Gede and Mr. Cok are top class.Friendly, helpful and resourceful. It`s like our Balinese home since we have stayed here multiple time and already have our next booking confirmed. Marc and Monica
27-Jul-2023 - 11-Aug-2023
Monica D
Australia
What Amazing Place! I stayed in Villa Radha, is small in the sense of lovely one bedroom, but so spacious and beautiful. The pond, the View, the pool, the bathroom all very fantastic and so luxury. A wonderful moment of peace in the madness of Canggu. A special word for the staff everyone was so friendly and very helpful. Jane, Sydney Australia.
30-May-2023 - 02-Jun-2023
Jane N
Australia
If you are seeking an unforgettable experience, where history merges with nature's splendor , this 200 year old gladak set in the most wonderful tropical water garden won't disappoint. We are so grateful to have lived such a magical place even just for short while. Thank you to the kind staff who made our stay exceptional. Always obliging, they serve every need with a smile. We can't wait to
... more
23-May-2023 - 30-May-2023
Nigel D
Australia
Wow! Villa Radha is our oasis from the constant hustle & bustle outside. We could have spend the whole time relaxing in this Eden. Service & hospitality is as wonderful as the food & spa. Thanks to everyone who made our stay so special. Edward & Samantha, USA.
11-May-2023 - 16-May-2023
Samantha P
United States
Amazing stay and staff, thank a lot for wonderful experience. Romae & Roy - Netherland.
05-May-2023 - 09-May-2023
Roy K
Netherlands
Wise/ quite/ warm heart of everyone here at Dea Villas. Will be back with my company next time. Especially Cok, do you very good job.
03-May-2023 - 05-May-2023
Caroline L
South Korea
Amazing week away. You have all taken such good care of us. Thank you so much. Mary & Helen. New Zealand.
21-Apr-2023 - 28-Apr-2023
Amy W
New Zealand
When we arrived we felt we had arrived in paradise. A perfect blend of privacy and caring service by the wonderful team at Dea Villas.
12-Apr-2023 - 19-Apr-2023
Megan F
Australia
Villa Radha is a tropical oasis, A touch of Paradise in the most busy Canggu area. We always appreciate your effort to make us feel at home. Thank you!
18-Mar-2023 - 04-Apr-2023
Monica D
Australia
Dear Cok and Team, Thank you so much for the wonderful vacation. Everything was absolutely amazing . The food was incredible and the staff was top match. Everything that we ever wanted was there before we even asked. I only wish that we could have stayed longer . Time almost seemed to stand still.
12-Mar-2023 - 18-Mar-2023
Mahesh V
India
Dear Pak Cok and Dea Villa Staff, We had an amazing stay and we are really grateful that we had chosen Dea Villas to our wedding Venue. Thank you for accommodating our various requests. The Villa grounds are helpful and will help by the staff. We sincerely hope to be back someday. Clement & Felicia
09-Mar-2023 - 12-Mar-2023
Felicia C
Singapore
Thank you for all your kindness and smiles. We went twice in 2023 and hopefully will come back again soon. The food is amazing and the staff is awesome. See you soon and take care.
03-Mar-2023 - 06-Mar-2023
Chérifa B
Hong Kong
Thank you to all the wonderful people who made our stay so special. From moment one, they catered to our every need. We loved the way that they addressed us every day, using our names, we often felt embarrassed because we could not always reciprocate. I think I can honestly say we loved everything about our stay. We sincerely hope to be back.
27-Feb-2023 - 03-Mar-2023
John P
United States
Thank you to host and take care of me during my stay. Your team did the best to make sure I feel comfortable.
21-Feb-2023 - 23-Feb-2023
Frédéric P
France
We had such a wonderful time here ! The place and the service was amazing and we will strongly recommend anyone to come here and enjoy. Kristen. California, USA
12-Feb-2023 - 19-Feb-2023
Richard S
United States
What a great experience !!! We had such a good time in Dea Villas. Nothing better to enjoy the great time with big group of friends, the beauty of Dea Villa, The kindness of the staff. We enjoyed every minute and we will definitely come back to Dea Villas, to the island of God. Julie & French team
20-Jan-2023 - 24-Jan-2023
Julie Tardieu 1
Indonesia
Thank you to your wonderful team at Dea Villas. You made our 50th celebration truly memorable. Such a wonderful time in a stunning location. Your team always served with a smile. We look forward to visiting again very soon.
09-Jan-2023 - 12-Jan-2023
Michelle W
Australia
Awesome Villa and a beautiful & friendly staff , every one is so nice. see you next time guys.
28-Dec-2022 - 02-Jan-2023
Fujairah H
United Arab Emirates
Fabulous, return visit. We'll be back for sure. Great villa. Awesome service, fantastic restaurant & beautiful Balinese culture.
21-Nov-2022 - 07-Dec-2022
Monica D
Australia
This is our first trip to Bali and I could no imagine a more welcoming and beautiful Villa! Cok an the entire staff here are some of the most amazing people and have made our time here magical. We loved it so much we are already planning our next trip Back ! Thank you so much to the team here at Dea Villas, We Can not Wait to come back again next year. Love Colleen + Robert
02-Sep-2022 - 06-Sep-2022
Colleen S
United States
A wonderful stay in Villa Radha ! Thank you very much.
04-Aug-2022 - 08-Aug-2022
Rachel C
France
It was such a pleasure to stay at your wonderful Place. True Paradise in the heart of Canggu. But especially the staff made it so special. Thank you so much and see you soon.
29-Jul-2022 - 02-Aug-2022
Sergio F
Switzerland
Dear Cok and the Dea Villas Crew, Thank you so much for having us to stay at your beautiful accommodation. It is truly paradise on earth. We will definitely be back to enjoy the incredible hospitality and talkative geckos. I was especially blown away by the birthday decorations, cake and champagne on the ice that greeted us on arrival. Very memorable. all the best for 2022 and hope to be
... more
30-Jun-2022 - 05-Jul-2022
Nikos A
Australia
Thank you so much for wonderful stay at Dea Villas - Villa Radha. It is charming and peaceful here an excellent way to begin our Bali/Thailand adventure! Food was amazing and staff made us feel at home! We hope to be back here are day! Thank you!!!
16-Jun-2022 - 21-Jun-2022
Benjamin C
United States
We enjoyed the peaceful and private Villa very much. Thank you to all nice and friendly staff. Heaven on Earth.
10-Jun-2022 - 15-Jun-2022
Anne M
Australia
We were very pleased to stay at Villa Radha, surround with tropical garden, and make our holiday relaxed. That the manager and staff care about our needs, we having the best of times, we could use the whole complex being the only guests and made use of the large pool. The food, cocktails and service has been fantastic. All room look great and we will came back with friends and family. Thank
... more
08-Aug-2020 - 17-Aug-2020
Emma L
British Virgin Islands
When we arrived we felt we had arrived in paradise. A perfect blend of privacy and caring service by the wonderful team at Dea Villas, a jungle paradise we will never forget. Thank you so much.
05-Mar-2020 - 13-Mar-2020
Marcia & Steven
United Kingdom
Thank you for so much for such an amazing experience. Everyone was just fantastic.
17-Feb-2020 - 22-Feb-2020
Jo C
Australia
I had an absolutely amazing time here at Dea Villas. The garden, staff and accommodation were all superb. I hope to be back soon !
13-Feb-2020 - 16-Feb-2020
Nish L
Australia
Exceptional service by all the staff. Nothing was a problem. They decorated Villa Sati for our birthday celebration beautifully making it an extremely memorable vacation for all. Highly recommend and perfect for families or a couple. Beautiful accommodation.
14-Jan-2020 - 19-Jan-2020
Vivienne H
Australia
What a beautiful place! Waking up to the birds was amazing. The privacy at Dea Villas is just what we needed! The plants and trees are my favourite. The staff are INCREDIBLE! No task was too big. We got everything we wanted, I will be back in 2 months!
29-Dec-2019 - 06-Jan-2020
James M
United Kingdom
What an amazing place. Thank you so much for everything - for the food, the service and the villa so beautiful. We will be back for sure and we will recommend to all our family and my friends.
29-Nov-2019 - 02-Dec-2019
Seb W
Singapore
Wow! Wow what an incredible time we had. Service was fantastic. Thank you for making our stay so special!
15-Nov-2019 - 22-Nov-2019
Julia & Debbi
South Africa
My husband and I stayed in Villa Radha for our honeymoon. Thank you for providing amazing service and such a beautiful place for us to stay. We enjoyed every second, I will recommend Dea Villas to our friends and family.
12-Nov-2019 - 14-Nov-2019
Kate & Kyle
Australia
Thank you for the beautiful stay! Such a sanctuary with great friendly staff !!!
09-Nov-2019 - 11-Nov-2019
Molly F
Canada
Awesome place, unbelievable service like being on a fantasy Island. Thank you so much for looking after us all so well. Such a magical place to stay. Beautiful setting and relaxing.
21-Oct-2019 - 25-Oct-2019
Erica & Leighton
United Arab Emirates
Thank you for a wonderful stay at your villa. Staff could not have been more helpful and friendly. And thank you for help with our wedding. Very professional - great staff and thank you so much.
13-Oct-2019 - 20-Oct-2019
Samone D
Australia
Thank you so much a wonderful time here at Dea Villas specially at Villa Radha. A wonderful time all week, we will recommend you to our family and our friends.
09-Oct-2019 - 13-Oct-2019
Sally C
Hong Kong
Wonderful area, a little paradise. Thank you so much for your kindness.
10-Sep-2019 - 11-Sep-2019
Florent P
France
Thank you so much for wonderful hospitality. Bali is Amazing and your staff are beautiful.
15-Jul-2019 - 21-Jul-2019
Erin G
Australia
Thank you so much for an amazing stay here. The staff are very friendly and helpful. Villa Radha is like a tropical paradise.
25-May-2019 - 27-May-2019
Tori W
United States
We feel grateful for the constant high class service you have provided here at Villa Radha. The food and cleanliness is five star. Our massages were exceptional. Look forward to return trip.
17-May-2019 - 20-May-2019
Bryan H
Australia
Thank so Much for an amazing stay here. The staff are very friendly and helpful. Villa Radha is like a tropical paradise.
01-Apr-2019 - 10-Apr-2019
Karen S
United States
Thank You for wonderful and peaceful stay at Villa Radha. We loved the villa and staff were amazing. We will absolutely will be back soon. Thank you Dea Villas.
26-Mar-2019 - 29-Mar-2019
Alison G
Australia
Thank you for the wonderful two weeks at our little Paradise, Villa Radha. Because of you, this holiday will be remembered and unforgettable. We were spoiled like kings. We wish you all the best for you and your families and are sure we will see you all again soon.
26-Feb-2019 - 10-Mar-2019
Helmut S
Germany
I enjoyed my stay in Villa Radha again very much. The private garden made my holiday like a tropical Paradise. The staff were outstanding.
13-Jan-2019 - 17-Jan-2019
John K
Canada
Thank you so much for making our first trip to Bali So memorable. All the staff were so friendly and attentive. Villa Radha is a very special place and we can not wait to return soon. Other items of note were both the amazing massages we had and the copious amounts of club sandwiches ordered to the pool.
30-Dec-2018 - 02-Jan-2019
Sydney H
Australia
Thank you for your attentive and caring hospitality our stay in Villa Radha. Nothing was ever too much trouble. The beautiful cake with the lovely sentiment for our 15 year wedding anniversary was precious.
25-Dec-2018 - 27-Dec-2018
Angela and Eddie
Indonesia
Excellent place to relax and great service. The staff are incredibly attentive and thoughtful. Great location - walking distance to the beach, cafes and shopping. Perfect for those who want to enjoy the serenity of a tropical paradise or an adventurous exploration of the local sights and activities.
03-Dec-2018 - 14-Dec-2018
Monica
Australia
Villa Radha is a beautiful villa. Everything is very well appointed. The villa is all made out of teak wood and has a great feel to it. I slept fantastic! Staff is super friendly and very helpful and breakfast was always great. I can recommend this villa and I hope to be back soon.
01-Dec-2018 - 03-Dec-2018
Andrew L
China
We have chosen the best place we could in all of Bali. Radha Villa and you guys stolen our hearts. You helped us with everything we wished for and that made this trip unforgettable for us. The whole Bali mindset - kindness and culture are an inspiration for us. We will come back.
23-Nov-2018 - 26-Nov-2018
Jacqueline S
United States
We have been blown away by the beautiful view of the garden surrounding the villas and good staff service. The spectacular and the beauty of Bali. We will most certainly be back.
10-Nov-2018 - 13-Nov-2018
Yean L
Malaysia
Thank you so much for everything. We stay 4 nights at Radha Villa and it was really wonderful. We enjoyed it very much. The luxury villa is breathtakingly beautiful with a real jungle feeling. The staff very friendly and help you with everything. It was a special experience and perfect for taking pictures.
04-Nov-2018 - 08-Nov-2018
Megan M
Australia
Thank you for an amazing stay in beautiful Dea Villas Villa Radha. You looked after us so well and have been very kind to share this wonderful place with us.
01-Oct-2018 - 12-Oct-2018
Andrew G
Australia
We had an amazing time for our holiday and our wedding. All the staff always remember our names and were always helpful and gave us good recommendations.
14-Sep-2018 - 17-Sep-2018
Phillippa G
Australia
This our fist stay at Dea, but it will not be our last. The villa has special place in our hearts, not just due to the beauty of the accumulate grounds and the surrounding landscape and architecture. Most of all we enjoyed becouse of the love and care extended by the staff. The Staff were awesome with their attentiveness to our needs which was not only highly professional but friendly, caring
... more
18-Aug-2018 - 24-Aug-2018
Kristian H
Indonesia
Thank you all for most enjoyable venue for our wedding and a wonderful stay has been had all. The most relaxing and comfortable villas we have stayed.
18-Jul-2018 - 21-Jul-2018
Yoonne and Leigh
Indonesia
Thank you very much for having us at Villa Radha, we have just loved our holiday. Staff just wonderful - a magical and relaxing time. Especially love the district antique furniture.
11-Jul-2018 - 17-Jul-2018
Shannon andJames
Australia
We stay 10 days at Villa Radha and were simply blow away by the beauty of the place. Very luxurious villa and the staff were attentive from the beginning and help in very possible way. You can ask them anything. Were coming home relaxed and will be back next time.
27-Jun-2018 - 07-Jul-2018
Michael B
Canada
Thank you for the amazing stay and service, was absolutely great!
04-Jun-2018 - 06-Jun-2018
Jenieka K
Australia
Cok, Kadek and the team at Villa Dea Radha, our second amazing stay at your wonderful villa. Our little piece of paradise in Bali. Thank for everything, we will see you next time. Going Home Very Relaxed!
11-May-2018 - 15-May-2018
Craig S
Australia
What a beautiful place to stay. We were simply blown a way by the beauty and the luxury of this lovely villa. Thank you to the staff who were all so friendly and welcoming and went out of their way to make our stay special. We hope to be able to return in the future. Thank you.
04-May-2018 - 11-May-2018
Kate W
Australia
From the moment we stepped foot on your property, we felt at home and in paradise. The warm greeting of your fabulous staff, the sound of nature all around and beautiful comfortable villas made no ahead on departure already. This last week has been exceptional on every level! We are so sad to leave but will be back soon. Thank you very much for everything. It was perfect.
13-Apr-2018 - 23-Apr-2018
Nick L
United Kingdom
Thank you for the privilege of staying here for the last week. This place and its people were beautiful beyond words. World class facilities, breath-taking scenery and decor, clean with every thought and detail provided. The staff here deliver an exceptional service. They made the difficult seem simple and made any plans smooth and seamless. Nothing too big or too small - other places could
... more
30-Mar-2018 - 06-Apr-2018
Kassandra B
Australia
Our second wonderful holiday at Villa Radha! The atmosphere is a relaxing and the staff wonderful and attentive. This is a very special part of Bali, and traditional architecture and the landscape make it more special for our holiday. Thank you for all the staff make our holiday more memorable.
01-Feb-2018 - 10-Feb-2018
Suellen T
Australia
I enjoyed my 5 days visit to Dea Villa Radha very much. This was a very special experience in a wonderful luxury villa. With very attentive and friendly staff. The facilities with all excellent. Everything was outstanding and exceeded my expectations. It was a very enjoyable and memorable and I hope to repeat it.
14-Jan-2018 - 19-Jan-2018
John K
Canada
Many thanks for your hospitality, kindness and sweetness. We've had nice time staying here and enjoying the pools, the spa, and the Canggu area. Our highlights were the birthday balloons and the cake. Thank you so much for organizing.
24-Nov-2017 - 01-Dec-2017
Martin D
Australia
From the moment stepped foot on your property, we felt at home and in paradise. The warm greetings of your fabulous staff, the sound of nature all around the beautiful comfortable villa made us very sad to leave. This past week has been exceptional on every level. We will be back soon. Thank so much for everything. It was perfect.
14-Oct-2017 - 21-Oct-2017
Prem L
India
Thank you for helping us enjoy a wonderful, relaxing stay. Villa Radha is wonderful place we will always remember. Radha is beautiful retreat. Thank you so much. A huge thank you to Kadek Listiawati, Santhi, Sudirman, and Mr. Chok.
11-Sep-2017 - 19-Sep-2017
Brand S
Australia
Many Time in Bali!!!! First Time at Villa Dea - Radha. For Sure , not the last. We love this place! We love Canggu ! We love Balinese People. And we adore Dea Villas - it is paradise. Thank you to the staff.
19-Aug-2017 - 22-Aug-2017
Philippe G
Australia
Thank you so much the wonderful stay and for accommodating all of our request, no matter how big or small. Can't wait to come back soon.
09-Aug-2017 - 11-Aug-2017
Colin F
Indonesia
Thank you for your tremendous hospitality. We loved our stay at Dea Villas! Everything was wonderful but too short, so we will just have to come back!
31-May-2017 - 04-Jun-2017
Addison M
Australia
Thank you for an amazing relaxing stay.
27-May-2017 - 30-May-2017
Morgan C
Hong Kong
Thank you for unbeatable service in an unforgettable setting. We enjoyed everything from the food to the flower arrangements. We will definitely be back, hopefully for 30 days next trip. With much love and light, thank you.
12-May-2017 - 19-May-2017
Alexandrea B
United States
Thank you for these fantastic 3 days,.... It is Paradise!!! We love it. Thank you for your welcome - great staff! and very good food and breakfast. It was so short. We'd like to come back and with our children. Thank you for all. Suksma for hospitality.
05-May-2017 - 07-May-2017
Jean Michel F
France
It was so nice to be here. See you in two year. Thank you for all.
03-Jan-2017 - 25-Jan-2017
Michael L
Germany
Thank you for amazing service, my husband and I enjoyed our short stay here, we will definitely be back.
16-Nov-2016 - 18-Nov-2016
Abigail G
United States
My partner and I stayed for 2 days in Villa Radha. It was absolutely peaceful, the perfect way to spend my birthday. The staff are so attentive and kind - we absolutely loved out stay and hope to be back again very soon. Terima Kasih. Ps - Thank you so much for my birthday cake !!! It was very special.
07-Nov-2016 - 09-Nov-2016
Alison G
Australia
Our stay at Villa Radha, for 5 Nights, was absolutely awesome. The lush garden, ponds and jungle atmosphere - unbeatable. Love the pool. The house is so beautiful. We have stayed in many places in Bali and Villa Radha will be are our favourite. Will recommend to friends! Service "5 Star" and very friendly.
02-Oct-2016 - 07-Oct-2016
Adine L
Australia
Our stay in Villa Radha has been amazing! It has been a very relaxing and wonderful experience. the service has been phenomenal and the food delicious. We couldn't have imagined how perfect it would be, we are sad to leave but we leave but will hopefully be back!!! Thank you for taking such great care of us.
27-Sep-2016 - 30-Sep-2016
Alex S
United States
We stay in Radha Villa for 3 Nights. It was fantastic, the atmosphere of the house and garden... fantastic... also the pool. Paradise. Every one was very friendly and Breakfast, Lunch, and Dinner always very tasteful. So we like to come back. Thank you !!!
22-Sep-2016 - 25-Sep-2016
Martin B
Netherlands
Very pleasant and relaxing stay. More than happy with the service quality.
18-Sep-2016 - 20-Sep-2016
Rohit M
India
Beautiful place for holiday and good service and great staff.
10-Sep-2016 - 12-Sep-2016
Loic T
Singapore
Thank you for an amazing experience. We celebrated our Wedding Honeymoon here and could not ask for anything more. We will be back again soon.
15-Aug-2016 - 20-Aug-2016
James M
United States
Thank you for making our stay at Villa Radha so memorable. The service, food and overall experience was been absolutely impeccable and we had much a wonderful stay.
11-Aug-2016 - 15-Aug-2016
Harry B
United Kingdom
Thank you for all the staff to make our holiday very special. The villa was very wonderful, surrounded with natural garden. We will be back next time.
06-Jul-2016 - 12-Jul-2016
Matthew S
United States
Thank very much for the beautiful stay in this wonderful villa. The venue is incredible and it was an amazing experience to wake up with the sound the nature.
17-Jun-2016 - 03-Jul-2016
Fabian D
Switzerland
Thank you for making our 'honeymoon' so wonderful!!! We will be sure to come back if we ever have the real honeymoon.
04-Jun-2016 - 06-Jun-2016
Mr. Mark W
Australia
Thank you very much you have made out stay so enjoyable, there was always somebody to assist us, no matter the problem or inquiry, or the time of day. everything here was just perfect and it would not have been the same without all of you - so please accept our heartfelt " THANK YOU " you made this honeymoon special.
19-May-2016 - 02-Jun-2016
Marcel D
Germany
A beautiful villa set in an enchanting tropical garden. A perfect place to relax and feel the pressures of the outside world disappear as you take in your tranquil surroundings. The staff are wonderful and always keen to ensure your stay is a happy and memorable one. I would thoroughly recommend this villa to anyone who seeks a little piece of paradise on the lovely island of Bali.
09-Nov-2015 - 20-Nov-2015
Paul M
United Kingdom
This villa is an oasis and ideal for complete relaxation.The setting of a 200 year old Javanese house is completed by perfectly matching surroundings including most beautiful fishponds, a little stream through impressive vegetation and a really nice pool. The staff matched the setting in being always available and helpful, but never disturbing our peaceful time.
31-Oct-2015 - 04-Nov-2015
Stephan S
Australia
Lovely charming villa with friendly, helpful staff
12-Sep-2015 - 21-Sep-2015
Suellen T
Australia
This is great villa with a lot of character and fabulous tropical surroundings.
02-Aug-2015 - 11-Aug-2015
Konstantinos M
Belgium
Awesome!! Everything is exceptional. The people, the ambiance, the value for money when it came to spa and food. Would def recommend it to friends and come back. Only request is that perhaps the Radha villa could have a more comfortable reading area and fan in the verandah attached to the villa.
30-May-2015 - 01-Jun-2015
Mariya J
Sri Lanka
We really enjoyed our stay in Dea villa (Rahda villa).. Beautiful place, lovely food, great services and unforgetable experience! We recommend this villa to all visitors, specially couples for enjoy wonderful holidays..
20-May-2014 - 30-May-2014
Denys D
Indonesia
I didn't want to stay in a standard villa as so many are in Bali, no soul, all the same, major complex, or so large it wasn't suitable for 1 person. This villa was perfect in every way. From the moment you drive into the driveway the staff are friendly, available but not intrusive. great sense of humour and happy to chat, as I was on my own, but also smart enough to know when to leave me
... more
01-Apr-2014 - 02-Apr-2014
karen taylor
Australia
Need more inspiration?
We're at your service