Located on Japan's northern island of Hokkaido and overlooking the active volcano of Mount Yotei – a smaller version of Mount Fuji – Hirafu, one of Niseko's four separate but interconnected ski resorts, is blessed with some of the driest, lightest and most abundant snows on Earth.

Known for its 'champagne powder', stunning backcountry, unparalleled infrastructure, sophisticated dining and varied nightlife, the village of Hirafu has been the driving force behind Niseko's stellar rise as one of the world's most phenomenal ski areas.

Despite an average yearly snowfall of 15 metres, it enjoys comfortable summers and its untamed volcanic landscape, excellent hiking trails and increasing reputation as a wellness haven, make it a popular destination for outdoor enthusiasts all year-round.

Three hours' drive from Sapporo airport, Hirafu caters to a largely international crowd which means English is widely spoken and understood.

Our Hirafu chalets are less than five minutes' walk from the Grand Hirafu ski gondola which has access to some of the area's steepest slopes but also caters well to beginners. From here, there are free shuttle buses that will take you to any of the other Niseko resorts.

The contemporary architecture and stylish interior design of our Hirafu chalets echo a typically Japanese flair for delicate simplicity and functional minimalism. Reflecting elegant glamour and boasting spectacular mountain views, our luxury chalets provide a perfect backdrop for enjoying an après-ski hot chocolate, or a deluxe spa treatment from the comfort of your home.

All our Hirafu chalets are self-catering and have well-equipped modern kitchens. If you prefer to have a private chef come to your chalet, or indeed have a delicious gourmet meal delivered to your doorstep, simply let us know and we can happily organise this for you at an additional cost.

After a long day on the slopes, there's no better way to relax than soaking those tired muscles in an outdoor bath in one of the many thermal spas or 'onsen'. Be prepared to follow Japanese custom by getting naked alongside other visitors of the same gender.

Hirafu is at its most charming at night and easy to navigate by foot thanks to its heated pavements. Our chalets are all within walking distance of some of its best restaurants, ranging from casual dining at Ebisutei, to authentic Wagyu beef at Momiji or refined Japanese food at Ichimura - one of two Michelin-starred restaurants nearby.

If you still have energy to spare, Hirafu's nightlife is as shiny and vibrant as its powder. Connect with friends and strangers in one of the traditional Japanese karaoke bars, or step through Bar Gyu's fridge door – quite literally - to sample its quirky jazzy vibes and rare Japanese whiskies.

From white water rafting on the Shiribetsu river or stand-up paddling on nearby Lake Toya, to mountain biking down volcanic slopes or playing golf at the 18-hole Niseko Golf Course, there are plenty of ways to entertain yourself during the warmer months too.

Looking at its well-developed infrastructure and sheer number of international visitors, it might be hard to ponder that the wider Niseko area was once better known for its potatoes than its powder. Yet, when you hire a scooter and drive through some of its vast farmlands, you'll quickly understand why. Be sure to drop in on one of the many farmers markets on the way and sample some of the delicious fresh local produce.

The charming seaside city of Otaru, famous for its seafood markets and historical buildings provides a wonderful daytrip, as does a visit to Sapporo, Hokkaido's capital. One of Japan's newest cities, it is well-loved for its tree-filled boulevards and world-famous ice sculpture competition.

Combining endless snow, spectacular nature, excellent entertainment with typically Japanese hospitality, simplicity and elegance, it's is only a matter of time before Niseko claims a top spot as one of the world's most coveted winter (and summer) destinations – and with Hirafu as its jewel in the crown.
Read more
---
Need more inspiration?
We're at your service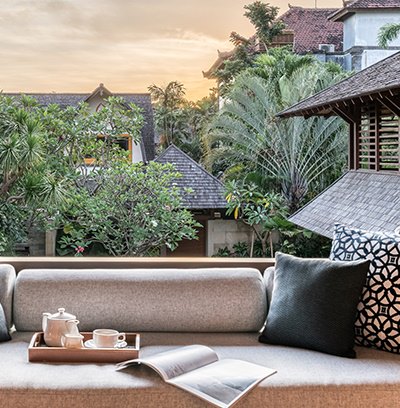 Read our reviews
See what our guests have to say about their stays
Read our reviews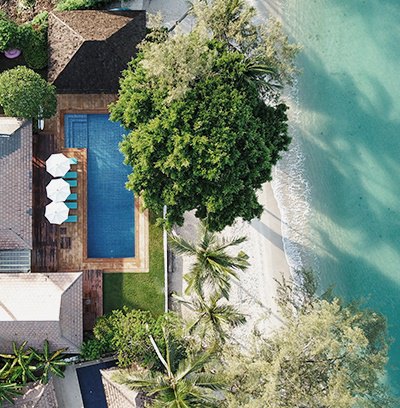 Our Signature Collection
Our Signature villa and chalets offer enhanced luxury at every level. Each tiny detail is taken care of, and small personal touches are sure to delight such as bespoke activities or fine dining with panoramic views.
See our signature collection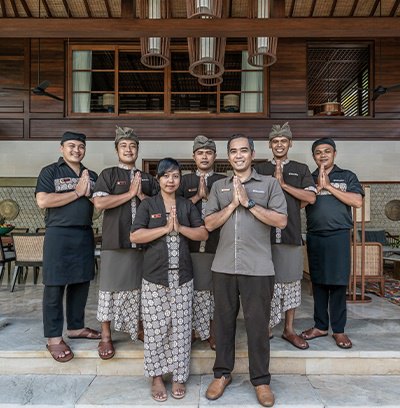 Contact us
Our Villa Specialists know each property inside out and would love to assist you in finding your ideal holiday home.
Start live chat