Sekka Ni 2
The villa you chose is no longer available for rental from us but we have a portfolio of Elite Havens in various locations around South East Asia for you to choose from. Alternatively feel free to send us an enquiry and it'll be our pleasure to help you find the perfect villa for your next holiday.
1 Bedroom
2 Adults
Charming, laid-back, vibrant – all adjectives which perfectly sum up Hirafu's unique vibe well complements the one-bed studio apartment, Sekka Ni 2. Hirafu is perched between Mount Yotei and Mount Annupuri, the village's reputation as a world-class mountain resort attracts plenty of outdoor enthusiasts in summer and snow aficionados in winter. Whichever the season, Sekka Ni 2 provides an outstanding home for those seeking to experience Hirafu's endless array of backcountry pursuits.
Part of Sekka Ni Chalet, it can be combined with the one-bed studio apartment Sekka Ni 1 and/or two-bedroom Apartment Sekka Ni 3 which are both located in the same building.
Split across two levels and featuring high wood-beam ceilings, as well as wall-sized windows, the apartment bathes in natural light and exudes a bright and airy feel throughout. The large corner sofa offers an ideal spot for stretching those tired legs, or for catching up on an eventful day filled with skiing, hiking or golf adventures.
Sekka Ni 2 is equipped with a modern kitchen and a cosy wood-panelled bathroom fitted with a shower and bathtub – great for finishing the day with a romantic candle-lit foam bath.
Although technically a studio apartment, its queen-size bed is situated near the hallway which gives it additional privacy.
Located on a quiet road in Hirafu's middle village, the apartment is a mere stone's throw from some of the area's best restaurants and bars. From casual eateries to Michelin-star dining, and from quirky bars to late-night DJ sets, you're never far away from the village's famed après-ski activities.
Thanks to its excellent location, stylish simplicity, and superb amenities, Sekka Ni 2 is a delightful base to explore Hirafu from any time of the year.
Read more
This haven includes
Unique features

Close to bars and restaurants

Great views

Dry Room
Location
Sekka Ni 2 is located in Hirafu's middle village, close to some of its best eateries, including Rin Japanese Restaurant and Niseko's Yummy Pizza – both excellent choices when all that outdoor activity has you craving for some necessary carbs.
Don't let heavy snowfall deter you from having a good time. Many of Hirafu's pavements are heated which means you'll be able to reach your destination 'slip and slide'-free. There's an outstanding range of evening entertainment venues in the village, from the quirky Bar Gyu with its exceptional range of rare Japanese whiskies, to live music and late-night DJ sets at Wild Bill's.
After a long day in the great outdoors, there's no better way to relax than by visiting one of the many thermal spas or 'onsen'. Sekka Ni 2 is close to Hotel Hirafutei Onsen and Hotel Alpen Onsen – both renowned for their beautiful facilities and excellent rejuvenation treatments.
The apartment is also a ten-minute walk or a short drive from the Grand Hirafu ski gondola which gives you access to some of the area's steepest slopes and also caters well to beginners. Simply call one of our on-call drivers to drive you there in the morning and pick you up again in the afternoon.
More information for Things to do
Our Concierge team is on-hand to give you all the local information you need. They can also make restaurant reservations for you or help rent sports equipment as well as arrange ski lift passes. With our competent team at your service, leave all your worries behind. Though the area has a plethora of activities, here are our top choices for things to do in Niseko, regardless of the season you visit:
All year round
Hokkaido's produce is renowned throughout the world and thus it is no wonder that Niseko has a thriving food scene. Meat lovers will appreciate the rare Kobe beef at Steak Rosso Rosso, and if you prefer seafood, we suggest trying out some of Hokkaido's freshest catch at Ezo's. A visit to one of Hirafu's two most famous restaurants – Kamimura and Ichimura, both serving exceptional fine Japanese dining, should also be on your checklist.
For a bespoke elevated dining experience,

Niseko Gourmet

can arrange for a special meal to be cooked in your own chalet by one of Japan's finest chefs. From a traditional sushi bar to an intimate

sukiyaki

meal, this is indulgence to the next level. Gourmet food delivery and grocery shopping are also offered in case you prefer to self-cater.
Hirafu has steadily built a reputation as one of Hokkaido's prime

health and wellness resorts

. Relax those sore muscles in Hotel Niseko Alpen's volcanic hot spring (or '

onsen

') – a popular choice due to its stunning mountain views, 25-metre pool and high-tech infrared light stone sauna. Japanese custom requires that you enter the gender-specific

onsen

without any clothes on, not even a swimsuit.
For a

night out around town

, we suggest sampling rare Japanese whiskies at Bar Gyu or the vast selection of Japanese craft beers at Mick's. If you still have energy left, be sure to check out Wild Bill's for live music and late-night DJ sets.
Explore some of the area's

local museums

on a rainy afternoon. The architecturally striking Shu Ogawara Museum of Art in nearby Kutchan is an ode to one of Hokkaido's most famous painters. With its display of colourful art pieces by the artist himself, as well as its seasonal exhibits and regular classical concerts, it is well-worth a visit any time of the year. Located right opposite the Museum of Art is the Kutchan Natural History Museum which hosts fascinating exhibits about the local fauna and the area's rich local history.
Hokkaido has many

festivals

around the year and it is a great way to immerse yourself in the culture of the country. From

Jaga Matsuri

to Niseko Fireworks Festival, there's plenty to choose from. Make sure you check the festival calendar for your vacation dates.
Winter
The property is located one kilometre from the

Grand Hirafu Gondola

which gives you access to some of the area's steepest slopes, as well as some great beginner runs. A complimentary shuttle service is offered during winter from your doorstep to the gondola. From the gondola, there are other free shuttle buses that will take you to any of the other Niseko resorts.
Whether you're a first-timer trying to familiarise yourself with a pair of skis or an accomplished snowboarder trying to perfect your turns, the

Niseko Grand Hirafu Snow School

has a wide range of lessons and programmes available which cater to all levels.
Driving a

snow mobile

is an exhilarating way to explore Hirafu's incredible scenery. From adventurous guided tours speeding down forested trails, to skidding along the snow on a banana boat, there are plenty of options available for safe and exciting family fun.
Kids love

tobogganning

and tubing down the slopes. Indulge them at Kids Land Annupuri, Niseko Kids at Niseko Village or Hirafu Alpen Kids Park and

Zoo

, which also has a mini-zoo with penguins, rabbits and llamas.
For those slightly more adventurous we can recommend Niseko's specialist mountain guides. Highly trained in

rock climbing

,

ice climbing

,

mountaineering and off-piste skiing

, their incredible knowledge and understanding of the local terrain will provide you with an unforgettable experience of the area's wild backcountry in the safest possible way.
Summer
Regularly hosting Japan's largest cycling race – the 'Tour de Hokkaido' – Hirafu is a much-loved

cycling destination

thanks to its stunning landscape, comfortable summers, excellent cycling facilities and wide variety of cycling trails which cater to all skill levels.
Come spring, the snowmelt raises the water levels of the Shiribetsu River by almost two metres, making it ideal for

white water rafting

. A 12 km-long course runs from Hirafu Station to Niseko Station across Japan's cleanest river. Although it will take you past a number of exciting challenges, the course is easy enough to navigate while enjoying the valley's stunning beauty.
With its elevated rope courses, zip-lines, free-fall platforms, bouncy slides and horse rides, the

recreational park PURE

provides a wonderful day-out for children and adults of all ages.
The 18-hole, 73 par

Niseko Village Golf Course

is considered the jewel in the crown of Hokkaido's golf scene, thanks to its excellent facilities and the area's dry and pleasant summers. With the photogenic Mount Yotei in the background, we really can't think of a better place for practicing your shots or improving your handicap.
LEAVE THE PLANNING TO US
Shake off the stress of holiday planning. Let the Elite Concierge take care of all your bookings and arrangements, from transport, tours and restaurant reservations, to any special requests for your arrival. We're here to make your holiday experience extraordinary.
Quick facts
Location
Hirafu village, Niseko, Japan.
Capacity
2 people (1 queen-size bed). Separate bathroom with shower and bathtub. Can be combined with the one-bed studio apartment Sekka Ni 1 and/or two-bedroom Sekka Ni 3. An extra bed is available for 1 guest at an extra charge.

Living Areas
Spacious living and sleeping area; well-equipped kitchenette; dining table for 4; large corner sofa; floor-to-ceiling windows with stunning views of Mount Yotei.
Staff
Greeter upon check-in (8am to 6pm). Additional staff (eg spa therapist and babysitter) available on request for an additional charge.
Dining
Sekka Ni 2 is self-catering. A hamper can be ordered for delivery (on guest account). Please visit
Niseko Gourmet
for further information.
Communication
WiFi broadband internet access.
Entertainment
Flat-screen TV (Satellite/Cable).
For Families
Sekka Ni 2 is a studio apartment and therefore not suitable for families with children.
Spa
Treatments selected from a comprehensive spa menu can be carried out in the apartment by professional beauty therapists (extra cost applies).
Transport
Sekka Ni 2 is centrally located in Hirafu village, a short walk from a wide selection of restaurants, shops and entertainment venues.
Additional facilities
Secure dry room; barbecue (extra).
The layout
This chalet features:
Compact and modern studio apartment with stunning views of Mount Yotei
Comfortable queen-size bed
Well-equipped modern kitchenette with dining table for four people
Large corner sofa and TV
Secure and heated dry room for skis and other outdoor equipment
Barbecue (extra)

On-call driver to and from locations in the village and the Grand Hirafu ski gondola
Can be combined with the one-bed studio apartment Sekka Ni 1 and/or two-bedroom Sekka Ni 3.
The rooms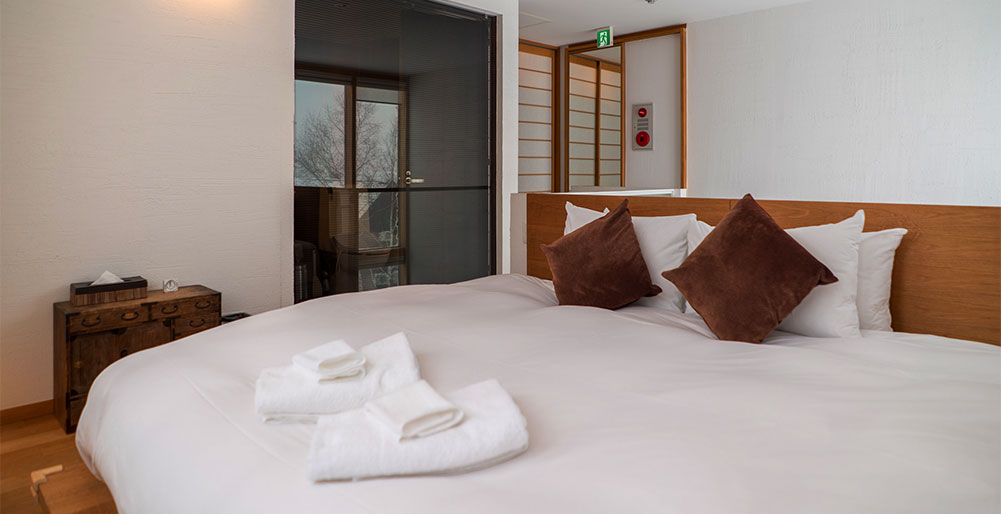 Guest room
Features 1 bedroom with a queen-size bed
Fully equipped with a 32-inch Smart TV with Apple TV
Dining
Each elite haven in Niseko is self-catering. Our partner, Niseko Gourmet offers provisioning services wherein handpicked Hokkaido produce will be brought to your doorstep, along with all the groceries you need.
However, a day on the slopes can get tiring. If you're not in the mood to cook, why not order in a gourmet meal? Choose from Niseko Gourmet's tempting menu and enjoy delicious food in the comfort of your living room. For an indulgent experience, ask our Concierge to set up a Niseko Gourmet dinner in your chalet.
If you feel like heading out, you'll be spoilt for choice with some of the best restaurants in the area a stone's throw away. Niseko has a flourishing food scene, with exciting bars, smart eateries and even some fabulous food trucks for a quick bite. Our Concierge will be happy to offer guidance about the best places to eat around your chalet, depending on your personal preferences. They can also make reservations on your behalf, if availability permits.
Visit Niseko Gourmet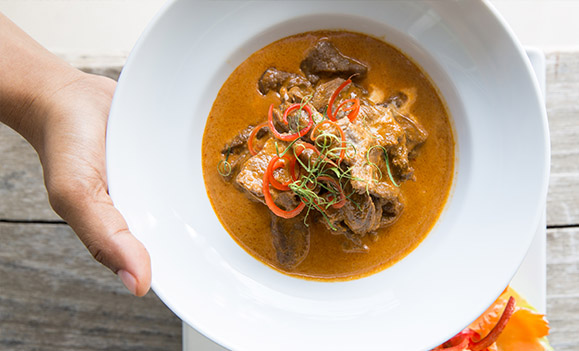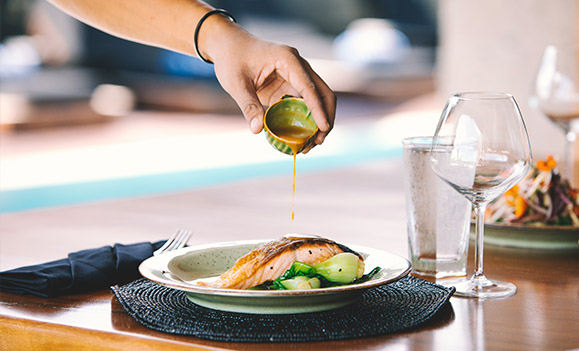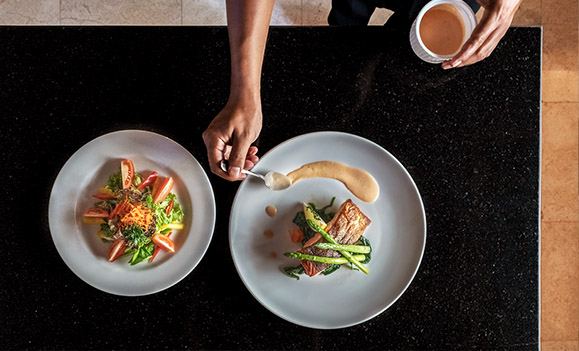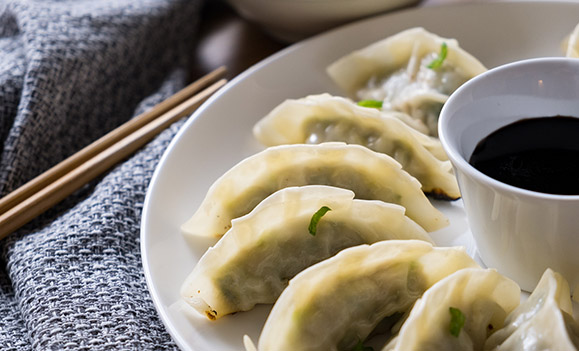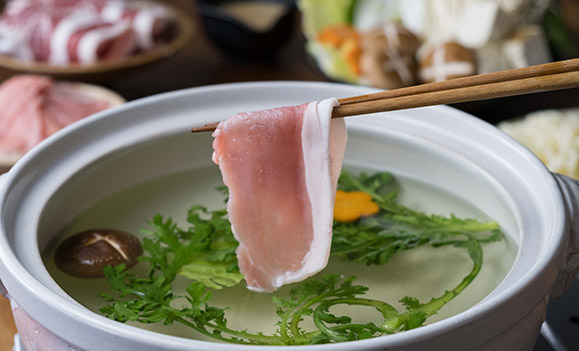 Reviews
Dear Elite Havens team, Thank you so much for an amazing few days and for all your help and recommendations. Sekka Ni 2 has been better than we could have hoped. It's definitely been a memorable trip with the most amazing snow. Thanks for everything! p.s. Big shout out to Yuuka who could not have helped us more. Thank you. And Finn who picked us up late when we arrived and made sure we were
... more
15-Feb-2023 - 19-Feb-2023
Tom D
United Kingdom
This was a thoroughly enjoyable stay in a beautiful, well-located apartment. Love the light and views from the double volume windows in Sekka Ni 2. Thank you for the responsive communication and ensuring it we had a great time. Cheers!
15-Dec-2022 - 27-Dec-2022
Dhiren D
Singapore
We enjoy and had relaxing time. In addition the Japanese staff supported us at all times. If I had chance again I'd like to stay at Sekka Ni again. Thank you for your hospitality ;)
08-Aug-2020 - 10-Aug-2020
Sasao K
Japan
Thank you so much for your amazing hospitality. We can't express how helpful you have been during the planning stages and throughout our stay. Everyone has been amazingly friendly. Niseko has been wonderful! The kids loved ski school and were sad to have to leave. Off piste skiing after a heavy snowfall was incredible. The mountain was full of adventure. The kids say its one of the best
... more
03-Feb-2020 - 07-Feb-2020
John M
Japan
Dear Elite Havens team - Thank you for making our trip to Niseko unforgettable! Not only were you all so helpful, you are all welcoming and kind people. The accommodation was perfect! Clean, homey and relaxing! We couldn't be more grateful for the lifts to and from places around the mountain (saving us from slipping on the ice). We will be back. Thanks again.
26-Jan-2020 - 31-Jan-2020
Jessey & Jayden
Australia
Thank you for looking after us so well. We have had a great trip. Homeward bound now. Enjoy the rest of the season and see you next year.
23-Dec-2019 - 30-Dec-2019
Gary C
Australia
We've had the most wonderful stay in Niseko - from waking up to powder, sitting down to our complimentary breakfast and coffee. The ease of the free lifts from the fantastic team - we could not have wanted more. To Julia, Daniel, Emma - such friendly and energetic people to greet us every morning when we are spirited and eager and every afternoon when our legs are weary. We cannot wait to come
... more
18-Dec-2019 - 22-Dec-2019
Martin C
Australia