Villa Waimarie
The villa you chose is no longer available for rental from us but we have a portfolio of Elite Havens in various locations around South East Asia for you to choose from. Alternatively feel free to send us an enquiry and it'll be our pleasure to help you find the perfect villa for your next holiday.
4 - 6 Bedrooms
10 Adults, 4 Children
Birdsong greets you as you drift out of sleep; mynahs and bulbuls and flower peckers competing for air time. They love the tropical gardens at Villa Waimarie: the yellow and red ixora bushes, the red, pink or white hibiscus, the scarlet flame of the forest bushes and, towering above all, the majestic African tulip tree that drops goblet-size orange flowers on the lawns.
A winding brick path takes you through the lush gardens and then here it is: the peaceful water ("Waimarie" in the Maori language) of the Gulf of Siam and the almost deserted white sand of Lipa Noi Beach.
Sip your coffee in the large shady sala next to the pool of this heavenly Samui villa as you gaze out across the water. Close to the shore it's pale green. Then comes a band of dark amethyst, giving way to aquamarine stretching to the horizon. Five islands pick up the morning sunlight and behind them the mountains of mainland Thailand form a blue-grey graph against the sky.
Villa Waimarie has six ensuite guest rooms, configured in three cottages, each with a connecting door so that families can stay … connected.
Close to the beach are the spacious dining pavilion and the lounge pavilion, with its huge sink-into sofas and armchairs.
The friendly staff – villa manager, chef, housemaids and gardeners – ensures every request is met efficiently, and always with a smile.
Families love this place. Nanny service can be provided and for older kids there is the villa's own tennis court, along with two sea kayaks and two stand-up paddle boards and all the gear for beach volleyball.
And every one of them feels special.
Read more
This haven includes
Unique features

Absolute Beach Front

Tennis Court

Watersports

Eco-Friendly

Airport Transfer
Location
The most impressive of half a dozen high-end absolute beachfront villas on the southern stretch of Koh Samui's most beautiful yet quietest beach, Lipa Noi, this Samui villa looks west across the Gulf of Siam. It is six minutes from the nearest town, Nathon (good for some easy basic shopping) and 50 minutes from Chaweng, the island's main nexus for shopping, dining and nightlife. The airport is 50 minutes' drive, while the car ferry jetty is nearby.
More information for Things to do
Koh Samui is not a big island – it's just under 230 square kilometres, and much of that is still pristine forest-covered hillside – but it offers a wealth of fun and interesting things to do. Let your villa manager know what sort of activities you're interested in and he or she will help guide your choices and can also arrange transport to take you there.
In the meantime, to whet your appetite, here are some suggestions.
Dusit Deva

Cultural Centre

is a slightly eccentric garden filled with creatures from Buddhist and Hindu myths. Kids will love it.
Koh Samui has

two golf courses

; Santiburi (18 holes and really distracting ocean views), and Bophut Hills (nine holes).
Treat the family to Sunday Brunch by the pool at the internationally famed

Nikki Beach Club

, just a few minutes away along the beach.
Visit nearby Nathon Walking Street

Night Market

on Thursdays or the bigger Fisherman's Village Night Market in Bophut on Fridays.
Go

island hopping

! The Ang Thong National Marine Park encompasses a cluster of islands – the ones you can see from Tawantok Beach Villas. The heavily jungled islands are carefully controlled to keep them in pristine natural condition. A trip to them is a must.
There's a

kite surfing

school on the beach at Nathon where you can rent a rig or learn how to do it.
Regular

Thai boxing

tournaments are staged at the largest stadium on the island, the Petch Buncha near Chaweng. These are not tourist demo fights; they are the real thing.
Samui has a number of spectacular

waterfalls

. We would recommend starting with the Namuang Falls. Take your bathing costume; there's a very inviting pool at the base of the falls.
Have an

adventure

atop Khao Pom mountain on ATVs or the zipline, or just gaze out at the scenery below from the viewpoint.
LEAVE THE PLANNING TO US
Shake off the stress of holiday planning. Let the Elite Concierge take care of all your bookings and arrangements, from transport, tours and restaurant reservations, to any special requests for your arrival. We're here to make your holiday experience extraordinary.
Quick facts
Location
Lipa Noi Beach, west coast, Koh Samui, Thailand.
Capacity
14 people (10 adults and 4 kids in six ensuite bedrooms: 3 king-bedded guest rooms, 2 guest rooms with twin beds that convert to king, and a kids' room with bunk beds). Two extra beds may be set up on guest's request at small extra charge.
Living areas
Dining room with breakfast bar; poolside lounge; poolside TV and video room; huge beachside sala.
Pool
Beachside pool 15m x 5m x 2.5m.
Staff
Villa manager, chef, housekeeping and service staff. Additional staff (nanny/babysitter, masseuse, pilates/tennis/Muay Thai instructor) available on request for extra charge.
Dining
Rates include daily breakfast; Villa Waimarie's chef is expert at both Thai food and western cuisines. Guest requests are accommodated as far as possible (including special diets). Groceries are charged 20% handling fee which is subject to 7% government tax.
Communication
Complimentary WiFi in all areas, reaching onto the beach. Mobile phone service.
Entertainment
Satellite TV, DVD players with selection of discs; Apple TV 4K; library; iPod dock; Bluetooth speakers in lounges and the sala; table tennis; two kayaks and two stand-up paddleboards; basketball hoop in corner of the tennis court; beach volleyball net and ball available. For parties, magicians, Thai dancers, cabaret acts and more can be arranged.
For families
Villa Waimarie is extremely well-equipped and located for families with children of all ages. Facilities include: Pool toys; beach toys; beach swing; slides; high chairs; baby cots; bottle steriliser; children's DVDs and books.
Gym
The nearby Chai Talay Gym is available at a rate of THB 500 net/day per person. A special rate of USD 300 net per week for up to 4 persons is also available. The gym is open from 9 am to 7 pm and is strictly by appointment only (1-hour notice is required prior to your appointment).
Transport
Roundtrip airport transfers included. Your villa manager can arrange chauffeured or self-drive cars. There is parking space for three vehicles at the villa.
Additional facilities
Tennis court and equipment available; barbecue; safes in all bedrooms.
Property size
3,200sqm (land).
The layout
Indoor Living
All rooms are at ground level, with lounges and dining pavilions next to the pool and beach
Classic southern Thai architecture designed for total relaxation
Large living room, TV room and expansive dining room, all with wide sea views
Air conditioning and ceiling fans throughout
Outdoor Living
Lipa Noi Beach one step beyond the garden
Huge, fan-cooled sala with dining table and sofas looking out over the sea.
Pool deck with 6 sun loungers; 4 sun loungers on the beach itself
Barbecue and outdoor dining area in the garden. (Barbecue can also be set up on the beach)
Children's play area with slides
Large, shady garden
Ample car parking space
The rooms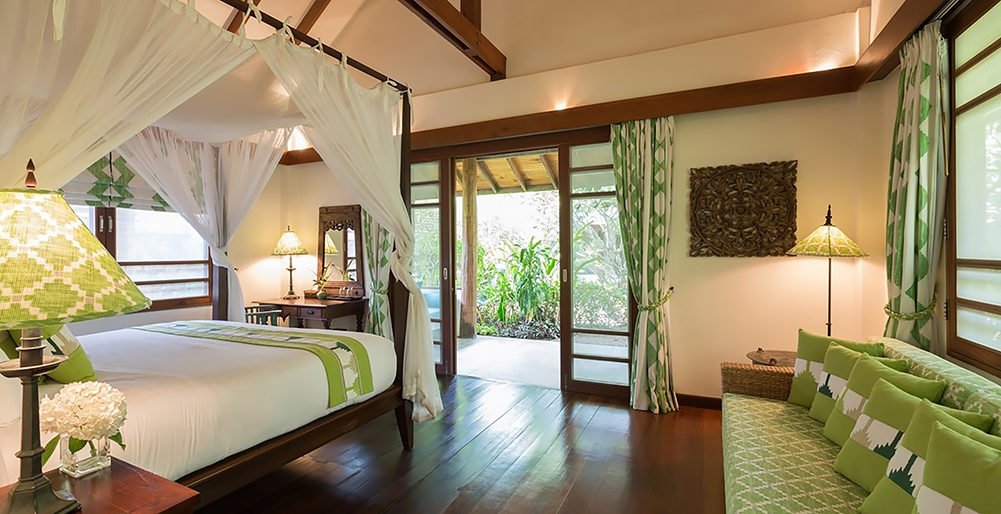 Room A1
King-size bed with garden views and veranda with large sofa and armchair
Large wardrobe with safe
Ensuite bathroom with rain shower, freestanding bathtub under glass roof, and twin vanities
Fan and air conditioning
Room A2
Twin beds (convertible to king-size) with garden views and veranda with large sofa and armchair
Large wardrobe with safe
Ensuite bathroom with rain shower, freestanding bathtub under glass roof, and twin vanities
Fan and air conditioning
Room B1
King-size bed with garden views and veranda with large sofa and armchair
Large wardrobe with safe
Ensuite bathroom with rain shower, freestanding bathtub under glass roof, and twin vanities
Fan and air conditioning
Room B2
Twin beds (convertible to king-size) with garden views and veranda with large sofa and armchair
Large wardrobe with safe
Ensuite bathroom with rain shower, freestanding bathtub under glass roof, and twin vanities
Wide-screen TV and DVD player
Fan and air conditioning
Room C1
King-size bed with garden views and veranda with large sofa and armchair
Large wardrobe with safe
Ensuite bathroom with rain shower, freestanding bathtub under glass roof, and twin vanities
Fan and air conditioning
Room C2
Four bunk beds for kids with garden views and veranda with large sofa and armchair
Large wardrobe with safe
Ensuite bathroom with rain shower, freestanding bathtub under glass roof, and twin vanities
Wide-screen TV and DVD player
Fan and air conditioning
Dining
Villa Waimarie's chef is on hand throughout your stay to prepare breakfast, lunch and dinner.
The villa has an extensive menu of home-cooked dishes to choose from, ranging from Thai and other Asia cuisines to western favourites, as well as children's specials and vegetarian choices. Or, off-menu, the chef is always happy to cook up something different requested by guests, including catering for special diets.
Do make sure you eat some fish during your stay; it is bought from local fishermen who land their catches every morning, so it's always super-fresh. The villa's signature Thai dish is Pla Tort Kamin – grilled turmeric-marinaded fish. Don't miss it. It's superb.
There is no charge for breakfast, which is included in the villa's daily rate. For drinks and other meals, supplies are charged at market price plus a 20% handling fee and a government tax, with a minimum shopping fee of THB 750.

Staff will do the shopping and provide receipts for reference. To ensure this can be done in a timely manner, we advise you to plan your meals the evening before.
View a sample menu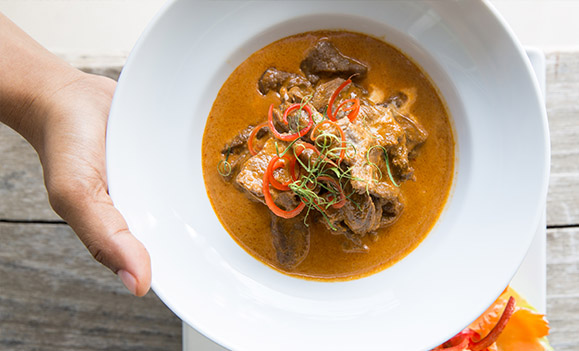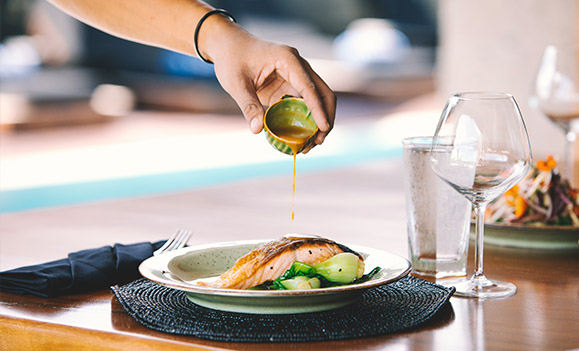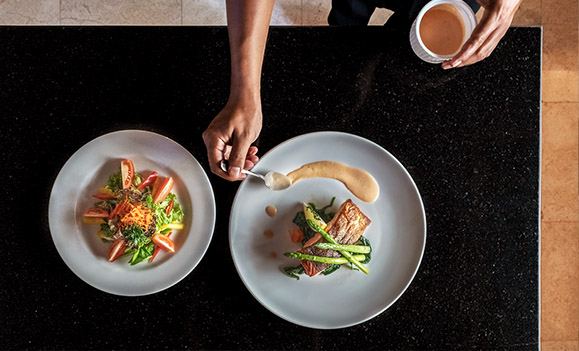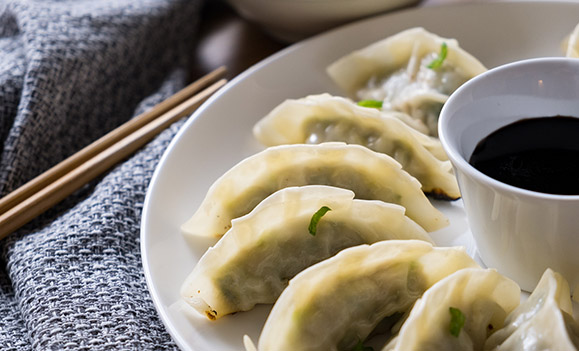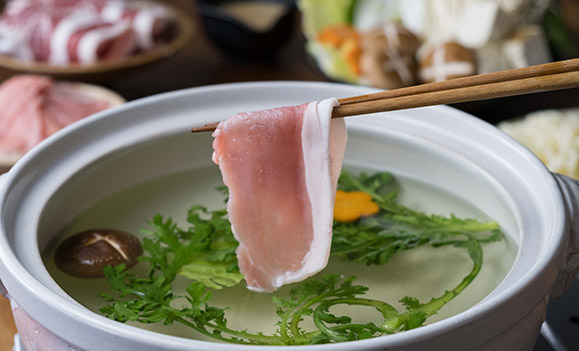 Reviews
The best holiday, Tong and the whole team made it extra special. A great time with friends and family and proper disconnect from every day london life ! Thank you so much to all at Waimarie. Thank you so much Tong + everyone else, you have been amazing and I wish you all the best ! Hescot and Edwards family.
22-Aug-2023 - 01-Sep-2023
Lara H
United Kingdom
Dear Tong and the lovely staff at Villa Waimarie. We come from Budapest Hungary and we have spent a wonderful time here. Thank you for the hospitality and the delicious foods. Thank you for all offers, highly appreciated.
25-Jul-2023 - 01-Aug-2023
Krisztina J
Hungary
What a wonderful meeting point for our family from Sydney and London.Grandparents, children, four grandchildren 2 years to 5 years! Tong, Na, Chef + the boys made our stay are to remember.Smiling faces, quite efficiency + out standing food was the order of the day. A 70th birthday celebrating for "Nanna" with a gorgeous seafood dinner on the beach and spectacular fire dance performance had an
... more
01-Jul-2023 - 10-Jul-2023
Robert L
Australia
It's been such a wonderful week here at Villa Waimarie and this has been made possible coz of Khun Tong, his attention to detail has really shown his level of service in hospitality to another level. What a memorable trip for all of us. We would love to come back and would request for Khun Tong to be our Villa Manager again.
25-Jun-2023 - 30-Jun-2023
Yue Juin S
Singapore
It has been an absolute pleasure staying at Villa Waimarie. Feeling absolutely spoiled by the view, the beach, the delicious food and the beautiful room/bathrooms. Really appreciate how quiet and relaxing. The staff have been awesome and our 3-year-old daughter wants to bring them all home to Singapore (Especially Tong and Chef). Thanks, Villa Waimarie, we will definitely be back! Sophie,
... more
17-Jun-2023 - 24-Jun-2023
John K
Singapore
We cannot recommend Villa Waimarie highly enough! Tong and team were absolutely amazing everything.We asked for they could accomadate.Food was incridible.The seafood BBQ is an absolutely must!.Location is fantastic, amenities amazing however it really was the stay that made this holiday one to remember. Thank you.
07-Jun-2023 - 14-Jun-2023
Sara P
New Zealand
What an incredible stay in paradise! Amm and the team were amazing hosts kind and attentive, they really made our stay special thank you so much-wish we could come back again soon! Laura, Steve, Neil, Sarah
25-May-2023 - 28-May-2023
Katie E
Hong Kong
Tong and the team here have been nothing short of wonderful! They were so attentive, accomodating and incredibly kind! 10/10 stars. The service is unbeatable and I will be making a point to come back in the near future as well as recommending the place to everyone I know! Kaylak
14-May-2023 - 19-May-2023
Vivian F
Hong Kong
Thank you all again! Peease kindly relay our appreation to everyone again! You and the team have done a remarkable job, make everyone are like king/queen living in the paradise! The best memory for their life!!! BIG THANK YOU FROM BOTTOM OF MY/OUR HEART!
08-May-2023 - 12-May-2023
Isabel W
Taiwan
Third time to Villa Waimarie and it was better than over. Smile from the staff, they patience with our requests and the food was awesome as usual. Tong and his team really took care of us always a vacation.
29-Apr-2023 - 05-May-2023
Simon C
Hong Kong
A very nice warm welcome from the team and the host. A very nice family holiday in this very beautiful house. Thanks to the staff! Louis Frederic Dunal.
21-Apr-2023 - 29-Apr-2023
Colette D
Thailand
Thank you to Tong and all the team at Villa Waimarie for looking after us during our stay. Everyone has been so kind and considerate and we feel very lucky to have stayed here. The food has been absolutely delicious-amazing flavours and so fresh! thank you for helping us to make more very special memories as a family-we have loved spending time here and would recommend this beautiful villa and
... more
07-Apr-2023 - 18-Apr-2023
Kate G
New Zealand
Our stay in Villa Waimarie was wonderful!! The villa is beautiful and combined with the location and details of all team, has made our stay the BEST EVER. The food was wonderful and delicate. I loved the flavors and presentation was fenomenal. Mr. Tong is an exceptional manager. He was great, great person during our stay. He has had everything under control. We are very thankful to all the
... more
26-Mar-2023 - 31-Mar-2023
Luz D
United States
Thank you to Khun Tong who made us feel warm and secure like home. I like this villa very much. The rooms, ambiance, view, cleanliness and facilities are perfect. It felt like home. Thank you to Khun Tong again for taking care of all of us. He is the best manager to manage this huge villa and organize everything for us. The perfect holiday. We were happy with every meal.
17-Mar-2023 - 25-Mar-2023
Kanjana S
Thailand
We are greatful and happy to stay in the wonderful villa for the 4th time, we are the family 8 adults and 1 child aged 1.5 years everything with staff-management were perfect.I have no word to say they made all very happy! Execellent way to take care of the guests. Hope we see you all soon again.
09-Mar-2023 - 17-Mar-2023
Monica B
Sweden
Paradise is one world to describe our holiday this month! It has been what dreams our made of! the team at Villa Waimarie has been so kind, loving, efficient and proactive. No query was too big, no question too silly! Their approachable manner has not gone unnoticed. This holiday made us feel like a home away from home and I feel sad to be leaving! The right balance in terms of serving and
... more
01-Mar-2023 - 09-Mar-2023
Natasha J
Ireland
Paradise is one word to describe our holiday this month! it has been what dreams our made of! the team at villa Waimarie have been so kind, loving, effiecent and proactive.No query too big, no questions too silly! Their approachable manner has not gone unnotice, this holiday has been made to feel like a home away from home and I feel saddened to be leaving! the service provided has been
... more
28-Feb-2023 - 01-Mar-2023
Natasha J
Ireland
We came to villa Waimarie for my valentines beach wedding , made even more special by being reunited with our family from New Zealand. Tong and his team were excellent and made or trip so much more enjoyable on the wedding day , almost 40 guests attended the villa, Tong made everyone feel so welcome and relaxed , we are already talking about our plans to reborn and couldn't imagine staying
... more
04-Feb-2023 - 19-Feb-2023
Janice C
Australia
We came as mom's 70th birthday.Tong and team offer the different delicious dishes at the different times .As a group of 10 people, we felt extremely well look after .The breakfast wewe delicious-fresh fruits, fried eggs and bacon every morning and each evening they prepareed delicious local dishes cashew nut chicken to green curry and coconut milk soup with steamed rice.
21-Jan-2023 - 28-Jan-2023
Becca H
Singapore
We have spent a wonderful relaxing days at Waimarie and this is lovely down to Tong and the wonderful lovely staff they are restless in making everything you need + More. Tong, the staff, we will miss everyone and we are so greatful to you all for making our stay so amazing.
08-Jan-2023 - 20-Jan-2023
Clare C
Canada
We traveled as agroup of 5 friends to Thai land and had wonderful time to Villa Waimarie, from the moment we arrived Tong and team made us feel so welcome. They greeted us by cold towls and fresh coconuts, which was a treat after a long journey, Tong was helpful our every need-Setting up yoga mat, help us to plan itinerary and of course providely the most delicious meals.The villa is beautiful
... more
05-Jan-2023 - 08-Jan-2023
Daniele B
Italy
We are 2 Italian families and this was our first trip to Thailand. We had a fantastic time. We were pampered throughout our stay. Everything was perfect. The sea, the beach, the food, the service and partially the people. Everybody is discreet and always smiling. They made us feel that we were in paradise. We will remember this holiday always and we will keep Amm and the rest of the team in
... more
30-Dec-2022 - 05-Jan-2023
Corrado A
Australia
Thank you for your amazing attention. We loved our stay here it's a paradise - The people, the food, the beach, the villa. It's great for the soul, heart, it's memorable, we would love to return.
19-Aug-2022 - 25-Aug-2022
Lara B
United Kingdom
Thank you so much for looking after us, all the staff under em were superb. The weather was great and so was the accommodation and food. First class throughout. Thank again. The O'Donnell Family England 6-14 Aug 22
06-Aug-2022 - 14-Aug-2022
Mrs Patricia O
United Kingdom
A paradise, Amm and team have given us the most joys, never to be forgotten month of our life. I feel sad to be leaving. You have all treated us like Queen, Kings. Do we go back to nothing. Love. Thank you.
30-May-2022 - 04-Jul-2022
Rebecca F
Sweden
Am,Tik and Team have been absolutely amazing. They really treated us well and spoilt us to the smallest details. The villa is wonderful. The staff is even more. A place that we will love to return again for sure. - Hartman Family.
13-Apr-2022 - 15-Apr-2022
Mr H
United Arab Emirates
We spent an amazing month at Villa Waimarie! Khun May, Khun Peung, Khun Peaw, Khun Thouy and Khun Tha - Thank you so much for looking after us with so much grace and care. We look forward to returning in the future. Thank you very much.
16-May-2021 - 15-Jun-2021
Dwayne G
Canada
Villa was amazing. The pool is very beautiful, and the food was absolutely great. All staff members took very good care of us. The best service. Lastly, a lot of sea activities. That was fun! Thank you everyone!
12-Apr-2021 - 15-Apr-2021
Ekkapon L
Thailand
This is our third trip here and you all really make this place feel like our own seaside home away from home. We always feel lucky to have the opportunity to stay here and will return here again. Thank you again!
18-Dec-2020 - 23-Dec-2020
Scott C
Thailand
Thank you so much for a wonderful stay. The staff are the best and took such good care of my friends. Waimarie is perfect and I wouldn't change anything. We can't wait to return !!
17-Oct-2020 - 21-Oct-2020
Suzanne N
Thailand
Thank you so much for a wonderful stay, The staff are the best and took such good care of my friends. Waimarie is perfect andi wouldn't change anything. We can't wait to return !!
09-Oct-2020 - 17-Oct-2020
Suzanne N
Thailand
Thanks for a lovely time again. I think this must be our 5th time at your villa. The girls loved it again.
25-Jan-2020 - 31-Jan-2020
Anders A
Denmark
Thank you for your warm welcome, Joy! The team was amazing as well as the food! This journey was a lovely discovery of Thailand. We will come back for sure! Wish you the best! Thank you for this amazing holidays!
20-Aug-2019 - 27-Aug-2019
Francis J
France
The villa is a perfect destination for our family holiday. There is something for everyone here from the private beach, swimming pool, tennis court to the incredible service by the staff here. Professional and attentive, we feel we got all amenities at our finger tips. The chef, oh the chef food was fantastic, top quality gourmet standard! I would recommend this villa to our friends and hope
... more
09-Aug-2019 - 13-Aug-2019
LIYI S
China
What a fantastic family holiday! We were very well cared for by Joy and her team. The service was amazing and every meal was beautiful. Thank you so much. The Hunt Family and The Borin Family We had such a perfect wonderful time. Unfortunately Christian had a serious accident, needing two operations, that was difficultly for all of us, but ...we could not have been in better hands. Thank
... more
07-Jul-2019 - 21-Jul-2019
Sven Z
Sweden
The review is from a 7 years old kid: I have a amazing vacation here, we feed elephants (elephants smells not stinky), the restaurant owner has 5 dogs, they are fat and cute, I love them. Grandpa played the swing with me under the tree, I was flying and so happy. Dad and me swimming in the villa pool. After that we took a boat to go fishing, the captain caught lots of fishes, hope we can be
... more
05-May-2019 - 08-May-2019
Jiajia L
China
It's one year since we left and hopefully we will be back next year as well. We had a great time, well looked after by Joy and her crew.
23-Feb-2019 - 03-Mar-2019
Henrik W
Hong Kong
Thank you for your amazing hospitality and care. Awesome food and great property. We've had a lovely time. Kids love this place! Julian and I had a wonderful time. The staff were super attentive and the property is beautiful. We thoroughly enjoyed our trip and look forward to a return down the road.
27-Apr-2018 - 01-May-2018
Simon and Friends
Hong Kong
We have spent a wonderful and relaxing week. All of this was possible because Joy and her team did their best in order for us to have an amazing holiday. Here we found a great chef who cooked everything we asked for. We wish we will come back here for a longer period of time.
31-Mar-2018 - 08-Apr-2018
Sebastian Emilian B
Romania
Thank you Joy and your staff for all your loving care. Everything is just "perfect" - as always.
20-Mar-2018 - 24-Mar-2018
Lily C
Philippines
Thank you Joy for all the good care and hospitality you have showed us. Special thanks for all your help after the dog bite...priceless. All the best
24-Feb-2018 - 04-Mar-2018
Henrik W
Thailand
Thank you so much to Joy and the team at Waimarie for a wonderful, relaxing, delicious 3 weeks. Joy's hospitality and creativity (with lots of special surprises) contributed to making our stay truly memorable. The food was exquisite, fresh, tasty and healthy, a great chef. Loads of tennis with James kept us in shape. We had a great time, Thanks
27-Jan-2018 - 17-Feb-2018
Ed A
Thailand
Need more inspiration?
We're at your service