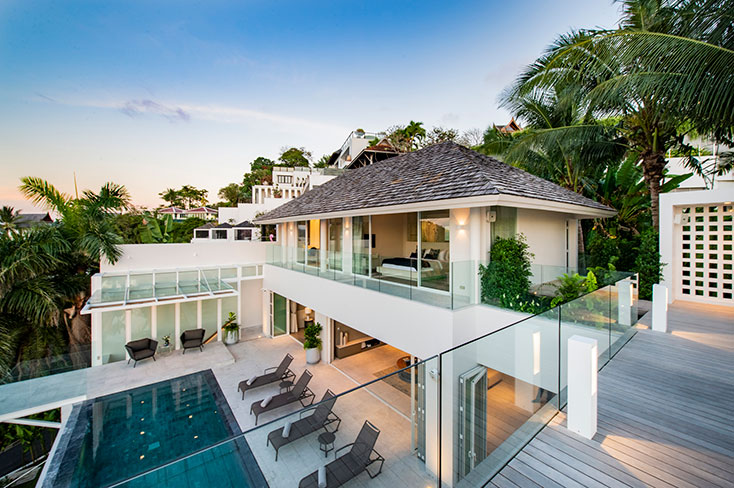 Jariya S, Thailand
,
28-Oct-2021
-
30-Oct-2021
We had a lovely stay. Thank you very much for your service and care during our vacation. The staff was very nice and helpful. We are looking forward to coming back soon. Stay safe! Naam & The Family:)
Lauren P, Philippines
,
14-Oct-2021
-
17-Oct-2021
We had a wonderful stay at Villa Borimas. The service from Tak, Ae and the team was faultless and the food was delicious! Beautiful villa and we leave with wonderful memories and will especially miss the sunsets! Lauren Paton, October 2021.
Khun Benz B, Thailand
,
01-Oct-2021
-
04-Oct-2021
Excellent service, especially by P'Tak. Nice view, amazing sunsets. A real holiday home away from home. Don't miss out the 3rd floor balcony area for panoramic sea views. The villa is clean, well maintained and overall great value. We were a group of friends from Bangkok, Taiwan, Singapore and USA.
Rebecca C, Thailand
,
20-Jun-2021
-
22-Jun-2021
It was such a memorable experience here at Villa Borimas. Excellent service and great food. The staff members were very friendly and sweet. Manager was also very helpful and sweet. Beautiful villa and location. I'm very glad I spent my birthday here with my partner. Thank you so much.
Ting A, Taiwan
,
02-Jun-2021
-
05-Jun-2021
The vibe and view of the villa are excellent. The Villa Manager pays attention to every detail. The chef (lady cook) cooked very delicious food. We stayed in the villa for 3 days, mostly eating our meals in the villa itself. When we go back to our country, we will miss the delicious food that she cooks. Next time we come to Phuket, we will surely come back and stay here.