Kamala Beach, a scenic 2.5km stretch of soft sand along Phuket's west coast, is one of the island's most appealing destinations for families and couples. Although this former fishing village has evolved into a luxury holiday destination, it retains a peaceful atmosphere, its sands lined with simple open-air restaurants and cafés perfect for relishing Thai seafood and sunset cocktails while enjoying the sea breeze. 28km from Phuket airport, between Patong Beach and Surin Beach, Kamala's shallow bay entices families all year round while decent waves attract surfers from May until October.

Kamala's southern headland known as Millionaires' Mile is home to some of Asia's most magnificent holiday accommodation nestled into lush hillsides. Our luxury villa rentals in Kamala boast spectacular sea and sunset views from enviable vantage points. These quiet hideaways offer complete tranquillity yet are within easy reach of some of the most popular things to do in Phuket.

Our Kamala luxury villas are modern and comfortable with Thai contemporary architecture and extensive usage of natural, local materials such as marble and wood. In addition to inspiring sea views, the villas feature a wealth of entertainment facilities, private swimming pools, modern kitchens, plush indoor spaces, bedrooms with lavish ensuite bathrooms, and extravagant terraces.

Thailand's famed hospitality shines at our luxury villas in Kamala, with professionally trained staff taking care of your every need. Enjoy gourmet dining, spa treatments and more in total privacy and comfort, and discuss your culinary needs and preferences with a skilled private chef who will cook up a feast in your villa's well-equipped kitchen. Those with a taste for adventure can arrange for the services of a private chauffeur to take in the sights and leisure activities around the island, and the Elite Concierge is ever ready to help make arrangements or bookings should you require any help.

Kamala's main attraction is the beach, where umbrellas and mats are available for rent, and there's plenty more shade offered by casuarina and palm trees. Snorkelling and beach-hopping trips in traditional long-tail boats are easy to arrange while surf, body and SUP boards are available for hire along the beach. Just a few minutes' drive from Kamala lies Laem Singh, a tiny hidden cove of fine white sand, also worth a visit for those willing to negotiate the steep path down to the water.

Unlike the nearby party town of Patong, Kamala's nightlife is a relaxed affair, more about seafood barbecues and happy hour sessions along the beach or at one of the upscale bars and beach clubs. Phuket is home to a thriving yachting scene and there are few places more spectacular than Phang Nga Bay with its towering limestone islands and floating fisherman's village. Nearby islands including the Similans and Raya are gorgeous day trip destinations with fine white sand and excellent snorkelling sites to explore. For a tropical island hideaway with every conceivable luxury and comfort, our private villas in Kamala offer an unmatched holiday experience.
Read more
---
Need more inspiration?
We're at your service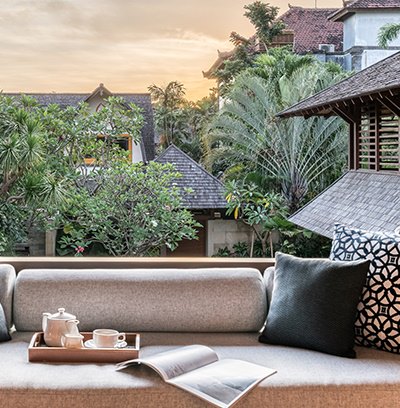 Read our reviews
See what our guests have to say about their stays
Read our reviews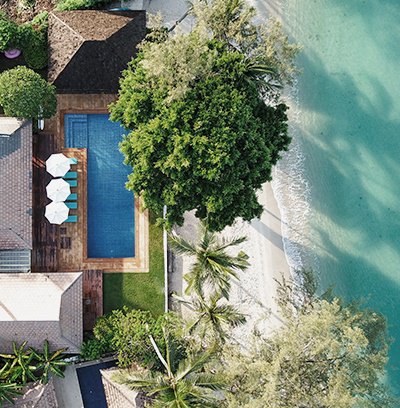 Our Signature Collection
Our Signature villa and chalets offer enhanced luxury at every level. Each tiny detail is taken care of, and small personal touches are sure to delight such as bespoke activities or fine dining with panoramic views.
See our signature collection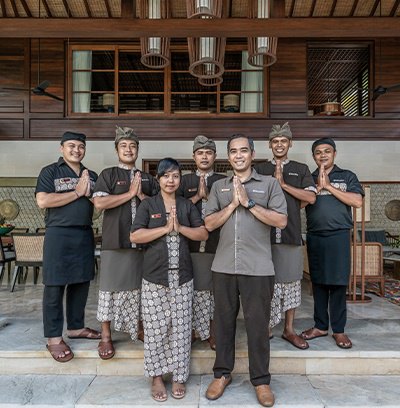 Contact us
Our Villa Specialists know each property inside out and would love to assist you in finding your ideal holiday home.
Start live chat