Ukiyo Chalet
The villa you chose is no longer available for rental from us but we have a portfolio of Elite Havens in various locations around South East Asia for you to choose from. Alternatively feel free to send us an enquiry and it'll be our pleasure to help you find the perfect villa for your next holiday.
3 Bedrooms
8 Adults
Ukiyo Chalet is located within a peaceful birchwood forest on the foothills of Mt.Annupuri in Niseko. Enjoy privacy and tranquillity while being just five minutes away from both Niseko Village and Annupuri Ski Resorts. The convenient location of the chalet is one of its biggest draws.
Completed in 2019, this swanky chalet presents a modern Japanese design aesthetic with birchwood floors, feature walls and open communal living and dining areas. High ceilings and double-storey windows in the living areas offer stunning views of the surrounding forest and extend as far as Mt. Yotei.
The intelligent layout is very spacious and perfect for families, accommodating up to eight guests within its three bedrooms. Bring along the kids for a ski adventure, and they may refuse to leave once they see the bunk bedroom for four. Though the outdoors beckon, hours can be spent in front of a canvas or with a sketchbook in hand, gazing at the fairy-tale snow-covered forest outside.
The living room is inevitably the social hub of the chalet, with its large windows, high ceilings, sink-in sofas and eight-seater dining table. The open-plan kitchen in the corner allows you to prepare delicious meals using the complimentary breakfast welcome pack, though you may prefer taking advantage of Niseko Gourmet by ordering in gourmet feasts or requesting for private dinners executed by master chefs at a discounted rate.
With both Niseko Village as well as Annupuri Ski Resorts close by, and free shuttle in winter to take you to the slopes, there's no excuse for staying in. We also recommend you try many of the world-class restaurants that may be found in Niseko Village.
Read more
This haven includes
Unique features

Close to bars and restaurants

Great views

Fireplace

Dry Room

Bunk Room
Location
Ukiyo Chalet enjoys a private location within a quiet forest estate nestled between Niseko Village and Annupuri Resorts. The location offers the peace and privacy of a mountain retreat, with the convenience of being just a five-minute drive from some of the region's best ski slopes as well as restaurants, shops, hot springs and cultural activities.
It is the perfect escape for families and friends who want to get away from the hustle-bustle of the main ski village, but still remain close to the best that the region has to offer. The free winter shuttle takes you to the world-famous Niseko powder in no time at all.
More information for Things to do
The Elite Concierge is on hand to give you all the local information you need. They can also make restaurant reservations for you (availability permitting), suggest the best onsen in town, rent sports equipment and arrange for ski lift passes. With our competent team at your service, leave all your worries behind. Though the area has a plethora of activities, here are our top choices for things to do in Niseko, regardless of the season when you visit:
All Year-Round
Hokkaido's produce is renowned throughout the world and thus it is no wonder that Niseko has a thriving food scene. Meat lovers will appreciate the rare Kobe beef at Steak Rosso Rosso, and if you prefer seafood, we suggest trying out some of Hokkaido's freshest catch at Ezo's. A visit to one of Hirafu's two most famous restaurants – Kamimura and Ichimura, both serving exceptional fine Japanese dining, should also be on your checklist.
Niseko Village is only three kilometres away from the chalet and offers fantastic activities and events throughout the year. World-class golf courses in summer and of course the fabulous powder snow in winter. Kids will love reindeer sledging, an unforgettable experience.
For a bespoke, elevated dining experience, Niseko Gourmet can arrange for a special meal to be cooked in your own chalet by one of Japan's finest chefs. From a traditional sushi bar to an intimate sukiyaki meal, this is an indulgence of the next level. Gourmet food delivery and grocery shopping are also offered, in case you prefer to self cater.
Acclaimed as Hokkaido's premier health and wellness destination, Niseko is blessed with many atmospheric thermal hot springs, known as onsen, renowned for their relaxation and rejuvenation properties. Yugokorotei Onsen is just around the corner and is considered by locals to be one of the best in the area or further afield, find Makkari Onsen with amazing Mount Yotei views.
Niseko's striking mountains and four distinct seasons have attracted many artists to the region over the years. There are many Art galleries in the region showcasing local talent and artists from around Japan. Nestled in the Hanazono hills is Somoza Gallery built in a 150-year old farmhouse displaying artefacts from Hokkaido's first people and art from around Japan.
Takahashi Milk Kobo is five minutes away and produces some of the region's best cheese, cheesecakes and tartlets, well worth a visit to stock up on indulgent snacks after the day's adventures.
For a night out around town, we suggest heading to cosmopolitan Hirafu Village and sampling rare Japanese whiskies at Bar Gyu or the vast selection of Japanese craft beers at Mick's. If you still have energy left, be sure to check out Wild Bill's for live music and late-night DJ sets.
The Nikka Yoichi Distillery is a popular place to visit and learn the workings of the world-renowned whisky's first distillery, opened in 1934. Some use it as a halfway point to Otaru, the quaint harbour city known for its well-preserved canals, café culture, glassworks, music boxes and street-side stalls plying amazing seafood.
For something more urban, Sapporo City is abuzz 24/7. Japan's fifth largest city is known for its wide, tree-lined boulevards, ramen and great beer, as well as the annual snow festival in February featuring art and sculptures made of snow and ice, including snow slides.

Winter
Widely acclaimed as Japan's powder playground, Niseko enjoys an average of 15 metres of snow annually, which, combined with fabulous infrastructure and a buzzing international vibe, makes it one of the most sought-after winter experiences in the world. Here are some tips to make the most of your stay in the snow season.
Ukiyo Chalet is just a ten-minute drive from the ski lifts in Annupuri so getting on the snow in the morning is a breeze. Niseko Village is also just around the corner and is recommended for beginners. For advanced skiers, there are great powder lines early in the morning.
Offshore Snowboards is located a few kilometres away at Moiwa Ski Resort; these are the only snowboards designed, made and ridden in the Niseko area. The snowboards are handcrafted and works of art with a range to suit everybody, the team there can also make you your very own custom board.
Driving a snowmobile is an exhilarating way to explore Niseko's incredible scenery. From adventurous guided tours speeding down forested trails, to skidding along the snow on a raft, there are plenty of options available for safe and exciting family fun.
For those slightly more adventurous, we can recommend Niseko's specialist mountain guides. Highly trained in rock climbing, ice climbing, mountaineering and off-piste skiing, their incredible knowledge and understanding of the local terrain will provide you with an unforgettable experience of the area's wild backcountry in the safest possible way.
How about whisking across the sparkling snow on a reindeer sled just like in fairy tales? This is one experience the kids will never forget. The whole family can also join a jumbo sled tour, on a custom-designed snowmobile sled which seats up to six people.

Spring and Summer
As the snow melts, the landscape explodes with wild flowers, making Niseko a perfect base for hiking. Enjoy the crisp clean air as you ramble across the moors or climb Mount Yotei to enjoy a 360-degree panorama from the trail that winds around the caldera.
Autumn in Hokkaido is a special time, as the leaves change colours and cover the countryside. The perfect time for a hike or drive to take some photos and capture the unrivalled beauty of Hokkaido's autumn leaves.
Play a round of golf while enjoying glorious scenery and spectacular views of Mount Yotei at Niseko Village Golf Course, which was named Japan's Best Golf Course at the World Golf Awards in 2014.
Treat the whole family to a day of fun at Pure at Niseko Village – a nature activity centre with the longest zip line in Japan. You can also enjoy horse riding, panoramic views of Mount Yotei and the Niseko mountain range from a hot air balloon. The little ones will love 'Pure' Adventure the park's newest attraction, which has an inflatable playground, filled with mazes and slides.
Regularly hosting Japan's largest cycling race – the 'Tour de Hokkaido', Niseko is a popular cycling destination with a wide variety of trails suitable for all levels, including exhilarating downhill mountain trails via the gondola. Got something more leisurely in mind? Quiet country lanes are ideal for gentle family biking.
Picturesque lakes and rivers make freshwater fishing, canyoning and rafting popular summer pastimes. Shiribetsu River offers some of the best rafting in Asia and you can expect stunning alpine scenery and crystal clear water. Alternatively, head to the nearby Shakotan Peninsula where sea kayaking reveals a magical ocean colour known as Shakotan blue.
LEAVE THE PLANNING TO US
Shake off the stress of holiday planning. Let the Elite Concierge take care of all your bookings and arrangements, from transport, tours and restaurant reservations, to any special requests for your arrival. We're here to make your holiday experience extraordinary.
Quick facts
Location
Soga, Niseko Village, Niseko, Japan.
Capacity
8 adults (3 bedrooms: 2 queens; 1 bunk room for 4).
Living areas
Stylish and air-conditioned open-plan living room; double-height windows with forest views; dining table seating 8; open kitchen with 4 bar stools around a kitchen island; multi-storey format; 2 bathrooms.
Staff
Greeter upon check-in (8am to 6pm). Additional staff such as a babysitter available upon request, for an additional charge.
Dining
Ukiyo is self-catering. A welcome pack of breakfast supplies is included if the chalet is booked for a minimum of 2 nights. A private chef may be booked in advance for a unique in-house dining experience, a decadent hamper or groceries can be ordered for delivery (extra charge). Please visit Niseko Gourmet for further information.
Communication
WiFi broadband internet access.
Entertainment
iPod dock; Apple TV; board games.
For Families
Chalet Ukiyo is an excellent choice for one or two families with children due to its location and bunk bedroom. Apart from skiing, other fun-filled cultural activities such as tea ceremonies, sushi making lessons and traditional drumming lessons can be arranged if booked in advance.
Spa
Treatments selected from a comprehensive spa menu can be carried out in the apartment by professional beauty therapists (extra cost applies).
Transport
Ukiyo is a five-minute drive from Niseko Village and Annapuri ski resorts which offer fabulous restaurants, boutiques, and access to ski slopes.

Additional facilities
Central heating; barbecue (extra); ski storage/dry room; washing machine and tumble dryer; juicer, blender, dishwasher.
Property area

49.37㎡ (1st floor); 92.02㎡ (2nd floor)
The layout
This chalet features:
Two-storey layout designed by a renowned architect
Spacious communal living room with air-conditioning built for socialising
Chic interiors with feature lighting, floor-to-ceiling windows, unique artwork and a fireplace
Dining table for eight guests, surrounded by wondrous forest views
Open-plan kitchen with an island, stools and appliances such as a dishwasher and microwave
On-call driver to and from Niseko and Hirafu village locations including ski gondolas (winter only)
The rooms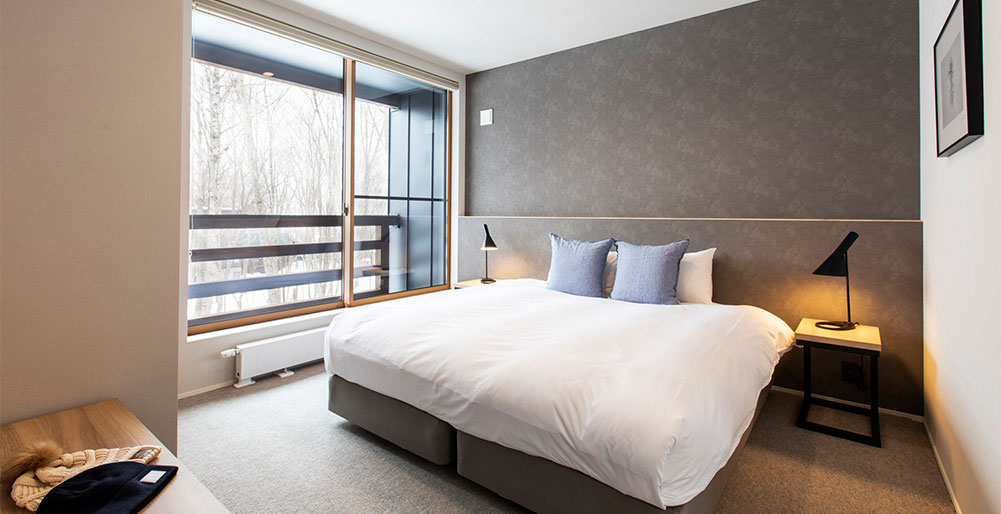 Master bedroom

Spacious ensuite bathroom with a shower area
Queen-size bed with crisp linen
Large window looking out beyond a balcony
Ample closet space
Original artwork, feature wall and beautiful stylish finish
Guest bedroom
Queen-size bed
Spacious room with large window feature wall and artwork
A large bathroom shared with the bunk room
Ample closet space
Bunkroom
Large, wooden bunk beds, sleeping four
Ideal for young adults and kids
Television, board games and bean bags
Beautiful finish with bright tones
Shared large bathroom
Dining
Each elite haven in Niseko is self-catering. With a gorgeous fully equipped modern kitchen at your disposal, you will be tempted to stir up your favourite dishes or perhaps something for the little ones. Our partner, Niseko Gourmet offers provisioning services wherein handpicked Hokkaido produce will be brought to your doorstep, along with all the groceries you need.
However, a day on the slopes can get tiring. If you're not in the mood to cook, why not order in a gourmet meal? Choose from Niseko Gourmet's tempting menu and enjoy delicious food in the comfort of your living room. For an indulgent experience, ask our Concierge to set up a Niseko Gourmet dinner in your chalet. Sit back and relax as a master chef cooks up a storm within your holiday home and serves you delectable meals including a live display of handmade sushi or an intimate sashimi, tempura & soba noodle experience. Extravagant five or seven-course dinners for adults and two-course dinners for children can also be prepared.
If you feel like heading out, you'll be spoilt for choice with some of the best restaurants in the area a stone's throw away. Niseko has a flourishing food scene, with exciting bars, smart eateries and even some fabulous food trucks for a quick bite. Our Concierge will be happy to offer guidance about the best places to eat around your chalet, depending on your personal preferences. They can also make reservations on your behalf, if availability permits.
Visit Niseko Gourmet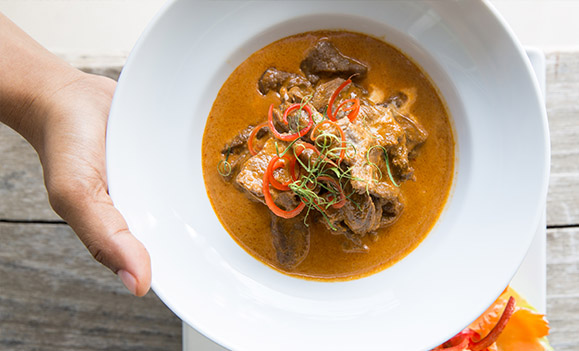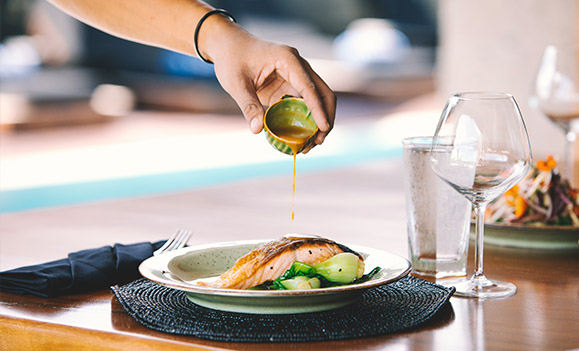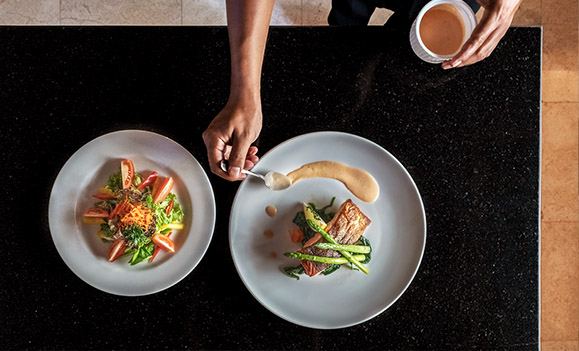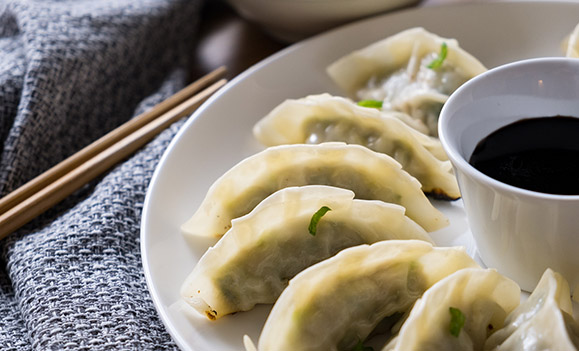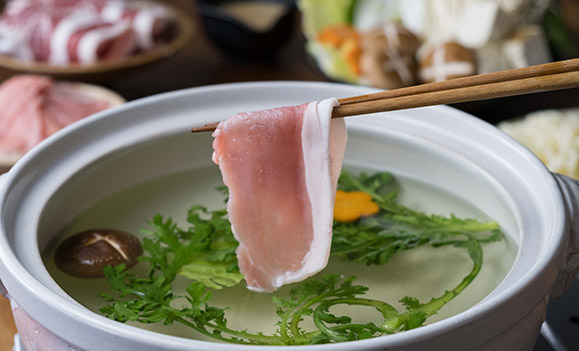 Reviews
We were a family of 4 adults and 2 young kids staying here at Ukiyo chalet. We thoroughly enjoyed our stay! The house is very well maintained and very cozy. I felt like it was a real home. We cannot express enough how impressed we are with the service we have never stay in an Airbnb with such high standard service before. Housekeeping is immaculate changed towels, linens, clean bathroom very
... more
24-Jun-2023 - 11-Jul-2023
Claudia C
Hong Kong
Thank you for a wonderful stay! We loved the house and the decor. We appreciated that the kitchen was well equipped with quality pans and dishes. We would highly recommend staying here!! Sad to be leaving :(
16-May-2023 - 18-May-2023
Camille F
France
Thank you to Miyo san for arranging everything we needed for our stay in Niseko. Ukiyo was very beautiful and everything was brand new. We were very comfortable here and wish we could have stayed longer.
11-Jul-2020 - 12-Jul-2020
Aoyama K
Japan
Need more inspiration?
We're at your service