Located on Japan's northern island of Hokkaido, laid-back Niseko Village is set amidst farmlands, flower fields, and forests, and offers sensational views of the active volcano Mount Yotei. Niseko Village's luxury chalets have a peaceful and natural setting, combined with the convenience of being close to all four of the separate, but interconnected ski resorts that make up Niseko United. Renowned as Japan's powder playground, Niseko is blessed with some of the driest, lightest and most abundant snows on Earth and boasts of over 2,000 acres of skiable terrain.

Three hours' drive from Sapporo Airport, our Niseko Village luxury chalets lure nature lovers and families looking for a peaceful holiday, yet wanting the convenience of being close to an international tourist centre. A courtesy on-call driver is available in the winter months, giving you access to a network of gondolas reaching various snow fields that cater to all levels of skiers. Visitors will discover an international, family-friendly vibe and plenty of fun activities for the little ones, from ski lessons, to reindeer sledding, tobogganing and jumbo family sledding.

Niseko is also well known for its onsen, thermal hot springs renowned for their relaxation and rejuvenation properties, not to mention stunning outdoor scenery, regardless of the season.

Once the snow melts, the countryside bursts into a blaze of colours, setting a magnificent backdrop for hiking and cycling on the myriad mountain trails that crisscross the volcanic landscape. Summers are warm, and water sports enthusiasts can enjoy stand up paddling on beautiful Lake Toya, or sea kayaking the scenic Shakotan Peninsula, while families will find endless fun at Pure in Niskeo Village, a nature activity centre with the longest zip line in Japan.

The contemporary architecture and stylish interior design of our Niseko Village chalets typify Japanese flair for delicate simplicity and functional minimalism. Elegant, supremely comfortable and boasting of spectacular mountain views, our luxury chalets provide the perfect base for indulging in an après-ski hot chocolate, while staring at wondrous views outside. You can also choose to snack on a selection of local cheese and wines from a neighbouring farm, or indulge in a deluxe spa treatment within the comfort of your holiday home.

All our Niseko Village chalets are self-catering and have well-equipped modern kitchens. If you prefer to have a private chef come to your chalet, or have a delicious gourmet meal delivered direct to your dining table, simply let us know and Niseko Gourmet would be happy to organise the same.

Niseko has grown a formidable dining scene in recent years, with the paddock-to-plate philosophy embraced by restaurants and cafes. Head out to discover local specialties like kaisen don – a hot rice bowl topped with sushi and sashimi, Hokkaido ramen, and the famous Hokkaido soft serve ice cream. Make sure you try the homemade ice cream and other dairy products at Soga's own Takahashi Farm, where you will also find a lovely pizza restaurant serving up some of the freshest and most delicious mozzarella you will ever taste. Also in Soga, Niseko Loft Club provides a fun Mongolian-style barbecue experience.

Upmarket eateries in Niseko Village include atmospheric Crab Shack with a fine selection of freshly caught seafood, and Michelin-starred Raukuichi Soba. Those in search of nightlife and trendy eateries will love the buzz of Hirafu Village, which has steadily risen to become a cosmopolitan, world class tourism centre. Savour casual dining at Ebisutei, or authentic Wagyu beef at Momiji, then head to a traditional karaoke bar, or quirky Bar Gyu for live jazz and rare Japanese whiskeys.

The charming seaside city of Otaru, famous for its seafood markets and historical buildings provides a wonderful day trip, as does a visit to Sapporo, Hokkaido's capital. One of Japan's newest cities, it is well-loved for its tree-filled boulevards and world-famous ice sculpture competition.

Combining endless snow, spectacular nature and excellent entertainment, with typically Japanese hospitality, simplicity and elegance, Niseko is a fabulous year-round mountain destination, and a luxury chalet in Niseko Village is your gateway to discover all the best of it in any season.
Read more
---
Need more inspiration?
We're at your service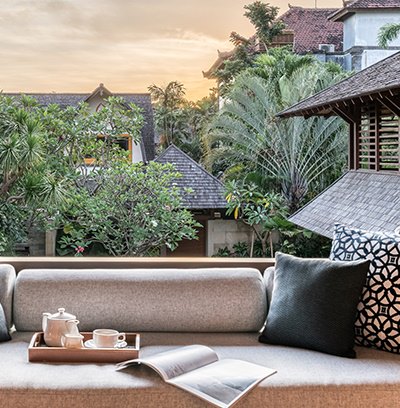 Read our reviews
See what our guests have to say about their stays
Read our reviews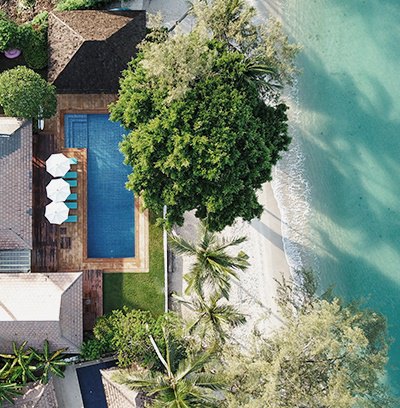 Our Signature Collection
Our Signature villa and chalets offer enhanced luxury at every level. Each tiny detail is taken care of, and small personal touches are sure to delight such as bespoke activities or fine dining with panoramic views.
See our signature collection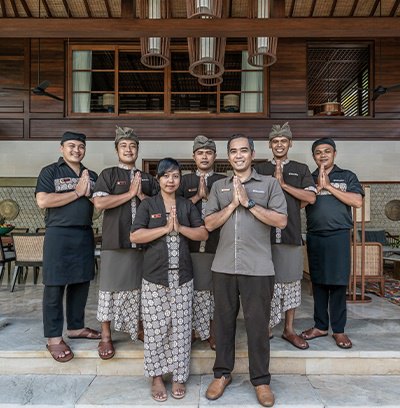 Contact us
Our Villa Specialists know each property inside out and would love to assist you in finding your ideal holiday home.
Start live chat