Villa Canggu North
The villa you chose is no longer available for rental from us but we have a portfolio of Elite Havens in various locations around South East Asia for you to choose from. Alternatively feel free to send us an enquiry and it'll be our pleasure to help you find the perfect villa for your next holiday.
2 Bedrooms
4 Adults
The contemporary-styled, 2-bedroom Villa Canggu North, complete with 8-metre swimming pool is located just 100 metres from the beach in the tiny fishing village of Nelayan – literally meaning 'fisherman' – close to Canggu on Bali's south-west coast.
Comprising a delightfully spacious L-shaped living and dining room with an integrated kitchenette for guest use (in addition to the main service kitchen, which is the domain of the chef), the villa is decorated with an exciting collection of colourful paintings, murals and sculptures, including an fascinating futuristic sculpture of a ship suspended from the ceiling. From the living area, floor-to ceiling glass doors slide open to a private swimming pool and sundeck. The two interconnected bedrooms are located upstairs. Each is furnished with a king-size bed that converts to twins, and equipped with audio-visual facilities. Each is adjoined by its own private stylish bathroom with a walk-in rain shower.
The villa is well suited for a group of four friends or a small family, who will be well looked after by a professional team of full-time staff including a manager, butlers, housekeeping, 24-hour security and a private chef.
Canggu is fast evolving into Bali's hippest beachside scene, with a laid-back vibe, numerous eateries, vibrant live music venues, yoga studios, spas and some chic beachwear boutiques all just five minutes' drive from the villa.
Villa Canggu North adjoins the four-bedroom Villa Canggu South, yet can be rented as an independent villa due to the provision of retractable garden walls. If all six bedrooms are rented together, the garden walls can be opened to create a luxurious space with two pools, two living and dining rooms and interconnecting doors.

Read more
This haven includes
Unique features

Near the beach

Close to bars and restaurants

Art Gallery
Location
Villa Canggu sits 100 metres from the beach in a local village neighbourhood. A few hundred metres in either direction along the beach will bring you to a few popular beach bars and small restaurants, especially around sunset time. Check out Old Man's restaurant, bar and live music venue a short walk up the beach to the north, as well as the well-known Echo Beach for daily barbecues and Sunday-night live music. If you are interested in learning to surf, High Tide Surf School (for kids and adults) is situated just five minutes' walk up the beach at Batu Bolong. Nelayan Beach immediately in front of the villa is also popular with surfers.
More information for Things to do
Villa Canggu's manager will have a wealth of information about nearby places of interest and will help arrange transport and make any bookings required. Do also ask the staff about the local area. Many of them live nearby and will be able to give an interesting insight into some of the fascinating aspects of Bali life.
In the meantime, here is a taste of the many and varied activities on offer within reach of the villa.
Villa Canggu is close to the famous temple at

Tanah Lot

, although in peak season a few too many tourists may transform a sunset visit into more of a heaving photo opportunity than a moving experience. Visiting early in the morning (8-9am) provides a better idea of the power of the location and the chance to see it undisturbed apart from perhaps an offering ceremony.
Fashionistas, trendies and shop-a-holics should hot-foot it down to

Seminyak

, Bali's most cosmopolitan enclave. Here, you can indulge for hours in the glut of stylish, chic boutiques. There is a wide choice of fine dining, mid range, and cheap 'n cheerful restaurants in Seminyak too: fine dining venues include Mama San, Sardine and Métis.
A nice sunset alternative is to head down to

Echo Beach

where a number of cafes offer good sunset views and cold beer. Note that the beach here is dark sand and the waters are better suited to surfing, having a pronounced swell and rip, rather than children's swimming.

Hotel Tugu

, a very stylish and eclectic boutique hotel on the coast, a few minutes closer to the villa, is also a good sunset spot.

Drive westwards to explore the charming

Tabanan regency

, revealing terraced rice fields of emerald green, volcanic mountains and black-sand beaches dotted with fishing communities. Or head north to explore the volcanic lakes near the mountain town of Bedugul, including Lake Bratan with its photogenic and stunningly positioned Pura Ulun Danu – one of Bali's most important temples.
The most exclusive

Bali trekking tour

promises breath-taking vistas and heart-warming encounters while supporting sustainable social change in the once-forgotten villages of Muntigunung. Elite Havens is a proud partner of Muntigunung Community Social Enterprise.
Explore the scenic rice-field landscape and rural villages; a great way to

get under the skin of the 'real' Bali

. Stop off at a local warung (café) to sample some basic Balinese fare or cool off with a cold drink.
Have a go at riding the local ponies at

Bali Equestrian Center

. See the beaches and beautiful landscapes of Bali from a different perspective.
Covering 3.8 hectares of tropical parkland in Kuta,

Waterbom

Bali has 16 water slides (including The Climax with its 360 degree loop) to entertain the young and the young at heart. A great family day out, but go early to beat the crowds.


LEAVE THE PLANNING TO US
Shake off the stress of holiday planning. Let the Elite Concierge take care of all your bookings and arrangements, from transport, tours and restaurant reservations, to any special requests for your arrival. We're here to make your holiday experience extraordinary.
Quick facts
Location
Jalan Nelayan, Canggu, Bali, Indonesia.
Capacity
4 people (2 ensuite bedrooms with king beds that can be converted to twins), 2 extra beds can be setup on request (at additional charge).
Living areas
Open-sided dining pavilion; air-conditioned living and dining room.
Staff
Villa manager; private chef; butlers/housekeeping; security; gardener and maintenance. Additional staff (babysitters, masseuses, driver) available on request.
Dining
A suggestion menu of western, Asian, vegetarian and children's dishes. Requests accommodated (including special diets). Grocery cost is charged 20% handling fee which is subject to service and tax at the prevailing rate.
Communication
WiFi internet access; landline (local and international calls on guest account); mobile phone coverage.
Entertainment
Satellite TV; movie hard drive; DVD player; surround-sound Sonos audio system; CD player; iPod docks; table tennis.
For families
Villa Canggu North is well equipped for families. Facilities include: cutlery and plates; baby cot; high chair; DVDs and toys.
Spa
In-villa spa treatments selected from a comprehensive spa menu can be carried out by professional spa therapists (extra cost applies).
Transport
Car and driver available for 8 hours at a special rate of USD35++/day (excludes petrol).
Additional facilities
Barbecue; diesel powered back-up generator; safety deposit box.
Property area
175sqm (villa); 200sqm (land).
The layout
Indoor Living
Large, air-conditioned living area with comfortable couches, funky lamps, and satellite-channel TV and DVD player
Dining area with table for 6
An astonishing collection of artwork, wall murals and a suspended sculpture
Kitchenette for guest use (there is also a main staff service kitchen)
Outdoor Living
Private 8 x 4-metre swimming pool
Pool deck with sun loungers and umbrellas.
The rooms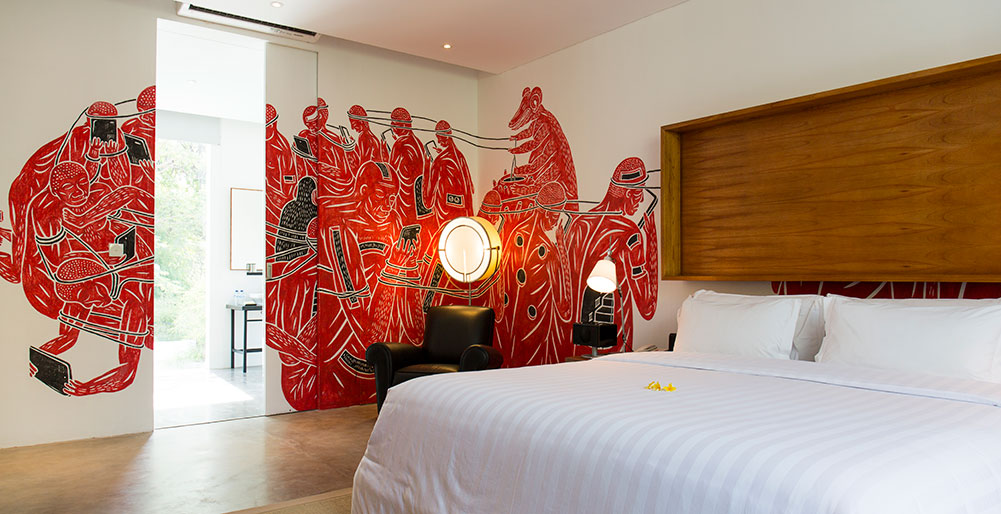 Guest Rooms
Two interconnected air-conditioned bedrooms each with king-sized bed that converts to twins, and a satellite-channel TV and DVD player
Stylish ensuite bathrooms with walk-in rain showers
Dining
Your personal chef at Villa Canggu is at your service to prepare daily breakfast, lunch and dinner. All other snacks and meals can be ordered from an extensive suggestion menu offering a wide array of Western and Asian, vegetarian and children's dishes. The chef is also happy to tailor meals to suit special requests and dietary needs.
Meals can be a simple affair, a poolside barbecue, or a grand banquet according to your whims. We recommend that you try some of the chef's special Indonesian and Balinese dishes for a true cultural experience.
Groceries and beverages are charged at cost price plus 20%++ handling fee. Guests will be requested to provide grocery money in advance, and the staff will do the shopping and keep the receipts for reference. To make the most of the kitchen and give staff time to shop, it is a good idea to plan meals with the staff the evening before.
View a sample menu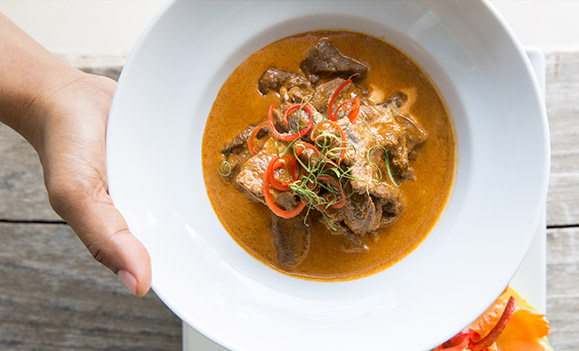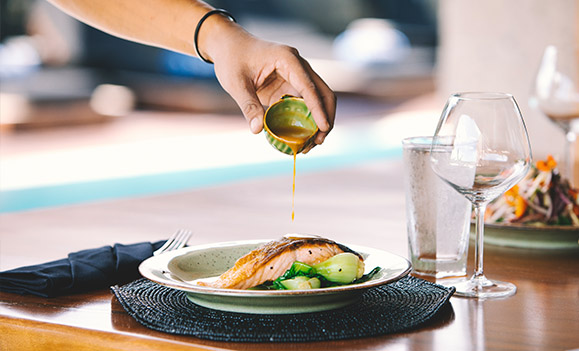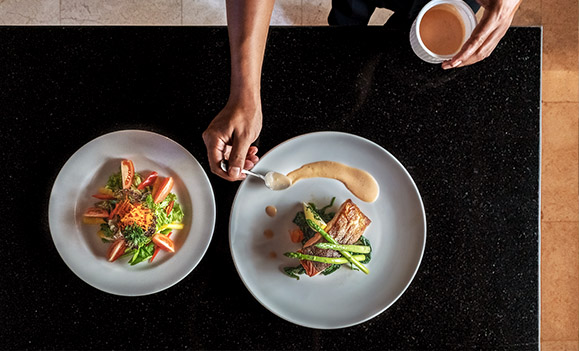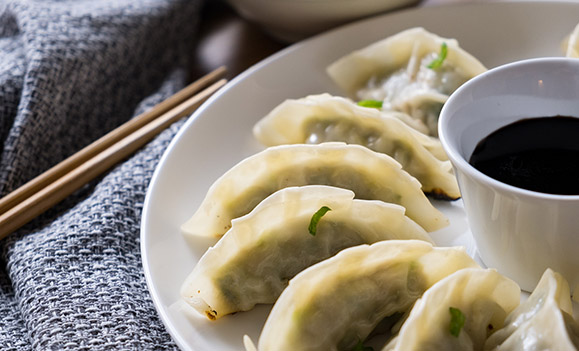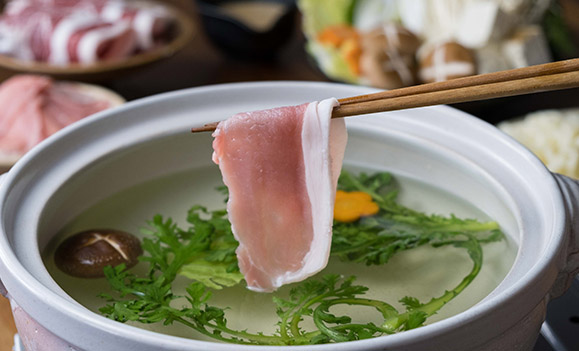 Reviews
Thank you Villa Canggu We had the best time, See you soon! From Your Favorite Kiwis ! Raj, Aryton, Georgette/
07-May-2023 - 11-May-2023
Georgette P
New Zealand
Thank you for the wonderful experience here at Villa Canggu North, we had a fantastic holiday just wish it could has been longer. The food was fantastic as well. Great experience thanks to all the staff for being so nice and helpful. Gede, Putu, Made, Kacung, Lanang and Bagus Thank you. See you next time.
07-Mar-2023 - 12-Mar-2023
Gordon L
Australia
It s our first time in Bali and Villa Canggu helped this dream come true better than we imagined. Lanang, Gede, Made and Putu are very knowledgeable about culture and activities all over the island. They were flexible and attentive, always one step ahead to fulfill our needs. The Chef also made every meal a delicious event to remember. We will take the lovely people from the villa in our
... more
20-Apr-2022 - 23-Apr-2022
Gustavo G
Brazil
To the lovely staff at Villa Canggu North - thank you for the amazing hospitality and delicious breakfast every morning. As it was our first time in Bali your advise an restaurants and sight seeing was much appreciated. We will definitely recommend the villa to family and friends.
14-Jan-2020 - 18-Jan-2020
Rupa & Mono
Australia
Thank you for making our vacation one to remember. The Staff made our stay one of food, fun and adventure. Everyday we experienced a new location, from waterfall, quad bikes, swings, tattoos and of course romantic candlelit dinner with music and sunset that we will cherish. Thank you for the large breakfast portions. Eat big, love forever.
02-Jan-2020 - 09-Jan-2020
Jodie & Justin
Australia
Thank you so much for the incedible stay in the beautiful villa. From the food to the pool, we were all blown away. We already planning our trip back next year - next time for two weeks. Can"t wait to be back!
25-Nov-2019 - 28-Nov-2019
Brianna Z
Indonesia
Thank you for all of your kindness over the past week. we loved every minute of our stay. We will be recommending you to all of our friends and family.
23-Oct-2019 - 29-Oct-2019
Gemma & Brav
United Kingdom
Thank you. We have loved every minute, meal and smile during our stay here at Villa Canggu. We Love Bali!
28-Sep-2019 - 09-Oct-2019
Angela C
New Zealand
Thank you for an amazing stay, exactly what we were hoping for. Staff are amazing, food is amazing and an amazing location. A big thank you to all the staff for being so fantastic with our 2 troublesome boys (they will miss you a lot). a special thank you to Gede. I feel I have made another new friend. Management and staff have made this one of the best holidays. So for all we can say is Thank
... more
18-Sep-2019 - 28-Sep-2019
Paul H
Philippines
The location was perfect as we were walking distance to what we needed. The pool was great and we spent a lot of time there with music in our ears and a cold Bintang in hand. The home is just a home, but the staff made it special. The staff of the house really set this place a part from other villas we had stayed in before. Thank you from the bottom of our hearts for making our stay in Bali
... more
02-Sep-2019 - 07-Sep-2019
Jon H
New Zealand
Thank you for a wonderful stay in your beautiful Villa. The food was amazing from breakfast to dinner and the staff very helpful and friendly. Fantastic location and we cannot wait to come back.
10-Aug-2019 - 17-Aug-2019
Denis C
France
We had lovely stay from beginning till the end at Villa Canggu. The villa and surrounds were beautiful and the staff were extremely friendly and attentive.
12-Jul-2019 - 21-Jul-2019
Kristine B
Australia
Thank you so much for a wonderful stay at Villa Canggu. Aaaahmazing villa, lovely staff and awesome location. The pool, the staff, the food - all yum yum.
05-Jul-2019 - 10-Jul-2019
Grant W
Australia
Thank you for a wonderful stay. We have loved every second of our holiday. Everyone at Villa Canggu has been so welcoming, friendly and offer five star service. Thank you for having us.
26-Jun-2019 - 05-Jul-2019
Nick N
Australia
Thank you for taking care of us.
31-Mar-2019 - 06-Apr-2019
Alex R
Australia
Thanks for an amazing time at Villa Canggu. Coming here for our honeymoon has been spectacular. The food is amazing, the staff were awesome. I knew it was going to be great but it exceeded all expectations. The food was so delicious, the accommodation spectacular and the staff were so helpful, friendly and just amazing people. Can't wait to come back, See you in 2020.
18-Mar-2019 - 27-Mar-2019
Gregg J
Indonesia
Terima Kasih for such an amazing, unforgettable stay. I have now found my forever home in Bali, with gratitude.
09-Mar-2019 - 13-Mar-2019
Lawrence F
United States
Thank you so much for a warm welcome and a beautiful stay at your Villa Canggu. Thanks for all the good help and service. We will come back.
29-Jan-2019 - 10-Feb-2019
Laurenze W
Netherlands
To our new family at Villa Canggu, thank you for the most wonderful 2 weeks. We have been so spoilt by you all. Look forward to seeing you all again.
20-Dec-2018 - 03-Jan-2019
Alex A
Australia
Thank you so much for a lovely time in your bali paradise. We had the best time enjoying the food, meeting the beautiful people and meeting your team. My Mum and I are in love with Canggu and will be visiting again very soon. Thank you, thank you, thank you.
15-Nov-2018 - 21-Nov-2018
Ella W
Australia
Many thanks for a relaxing and enjoyable stay. From the excellent food to the impeccable service. We had the best family holiday since our little girl Grace was born. All the best for the future and hopefully we will be back to book both the 2 and 4 bedrooms out.
19-Sep-2018 - 23-Sep-2018
Tiffany L
Australia
Thank you for a wonderful Stay! We Celebrated a 40th birthday here, and It was unforgettable. We"ll be recommending the villa to everyone we know.
31-Aug-2018 - 03-Sep-2018
Jeremy P
Australia
WOW. Thank you to the team at Villa Canggu North. Always ready to help from delicious breakfast to organizing relaxing massages. The highlight being entering our room on the last evening to a pair of beautiful Towel Swans. Thank you for helping us celebrate our 20th year Wedding Anniversary.
26-Aug-2018 - 29-Aug-2018
Tyson S
Australia
Thank you Villa Canggu for a great vacation. Our two families had an amazing stay - the Villa was incredible, the food delicious and the help we got from the staff was first class. We will be back for sure in the future.
23-Aug-2018 - 26-Aug-2018
Hartley C
Singapore
Thank you so much for having us at the beautiful Canggu villa. We really enjoyed our stay here. Thanks for all your help.
07-Aug-2018 - 13-Aug-2018
The Fleck Family
Germany
Thank you! Thank you! Thank you for an incredible, awesome and memorable stay. What made our stay special is all of you. We truly enjoyed our dinner at home and the healthy breakfasts. Hope to be back in the near future.
23-Jul-2018 - 27-Jul-2018
Matthew W
Indonesia
We loved our stay at Villa Canggu North. It was made possible by AMAZING staff who really went above and beyond to make our stay unforgettable. Thank you sooo much for everything - including getting us Babi Guling late at night. Wish you all the best and I am sure we will see you again soon......We will be back!
14-Jul-2018 - 19-Jul-2018
Derek C
China
Thank you Villa Canggu North for a lovely stay. We really enjoyed the amenities and wonderful location. We love being so close to the beach, but what really made our stay so special was the amazing staff here at the villa. They were so sweet with our babies, so accommodating and so easy to deal with and they cooked amazing, healthy, delicious Balinese dinners. Thanks again for a lovely,
... more
30-Jun-2018 - 05-Jul-2018
Sam B
United Kingdom
Thank you so much for making our holiday such a wonderful and memorable experience. Your very kind and very attentive hospitality was so greatly appreciated. Thank you so much, we hope to see you again soon.
23-Apr-2018 - 29-Apr-2018
Murray G
New Zealand
We had an amazing stay. Everyone was super kind and incredibly helpful. The food was great and we always wanted more. What a pleasure to stay here and meet all of you. You are a kind, generous and patient group of wonderful people, our stay could not have been better. Both villa and staff were perfect.
21-Mar-2018 - 28-Mar-2018
Viqar S
Australia
Me & my family have enjoyed our stay at Villa Canggu enormously. We want to thank you for your heart warming service great hospitality and mouth watering food. We will miss you all and will try to return as quickly as possible. You made us re-discover Bali. Thanks!
26-Dec-2017 - 05-Jan-2018
Vincent P
Indonesia
We stayed at Villa Canggu North for 5 nights and had the most awesome stay! Thank you to all the staff. We will highly recommend this villa to any friends coming to stay in Canggu.
05-Dec-2017 - 10-Dec-2017
Emma B
Australia
i like this villa...
22-Jan-2016 - 25-Jan-2016
Eric Eric
Indonesia
We stayed at Villa Canggu for our son's wedding next door. The staff was fantastic and the service was incredible. Lanang and the rest of the staff was very pleasant and helpful. We would definitely be back.
28-May-2015 - 05-Jun-2015
Denise T
Indonesia
Need more inspiration?
We're at your service