North Goa is a favoured spot for the country's well-heeled set as well as amongst foreign tourists. Regardless of whether you want to relax, unwind or party, there's something for everyone here. Each of the popular beaches, such as Calangute, Candolim, Baga, Anjuna, Ashwem, Morjim and Vagator, offers a distinct vibe. Ashwem and Morjim are the quieter ones, favoured by travellers who like to kick back, sunbathe and swim, while Anjuna, Calangute, Candolim, and Baga also offer water sports and local markets for you to shop in.

Our luxury villas are spread across discerning locations in North Goa, catering to all kinds of experience-seekers. Stylish interiors that highlight natural tones and a chic, rustic finish, evoke memories of old Portuguese-style mansions, while offering modern amenities such as private pools (with gazebos where you can relax and enjoy a refreshing cocktail), coffee machines, and music players.

Especially hand-picked to maximise on comfort and utility, each villa comes with all the mod-cons and has fully functional kitchens for you to whip up a meal if you don't feel like venturing out. The villas all feature bespoke furnishings and vintage-style, handmade tiles, and are built amid lush greenery. With WiFi access, as well as plenty of board games and TV sets for your entertainment, you won't ever get bored here. Done up in soothing shades, they are truly an oasis for city dwellers. At each villa, with plenty of natural light, outdoor spaces and common areas, you can relax, unwind and partake in the famed Goan susegad (a laid-back attitude).

North Goa is especially known for its quirky boutiques and night markets. Arpora hosts a vibrant Saturday Night Market, where local and international designers who have made Goa their home display their wares in an animated setting with live music and delicious food. For designer goods, check out Jade Jagger's hut-like boutique in Mandrem, where you'll get trendy clothing and accessories. Sacha's Shop, in Panaji, offers an eclectic collection of clothing and accessories featuring the country's top sustainable fashion brands, while No Nasties sells 100% organic, fair trade, vegan cotton clothing in Assagao.

Though nothing beats the delicious food served in your own villa, if you're in town to wine and dine, there are plenty of options on offer in North Goa. Enjoy a gourmet, five-course meal in a Portuguese villa at Suzie's in Assagao, although you must remember to make a booking at least a day in advance. For a typical shack experience, go to the lovely Pousada by the Beach at Calangute. If you're into live music, check out The Rice Mill in Morjim for jazz and Cantare in Saligao for local bands. Try the local food at Gunpowder restaurant, Burmese at Bomra's, or Mediterranean fare at Olive Bar & Kitchen located atop a cliff in Vagator.

But in between all this frenetic activity, make sure you take some time out to unwind in your own Goan villa. After all, as the locals will tell you, susegad can't be skipped.
Read more
---
Need more inspiration?
We're at your service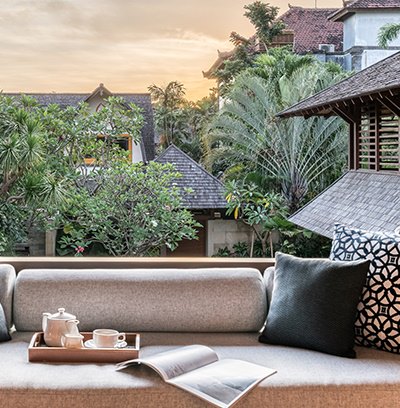 Read our reviews
See what our guests have to say about their stays
Read our reviews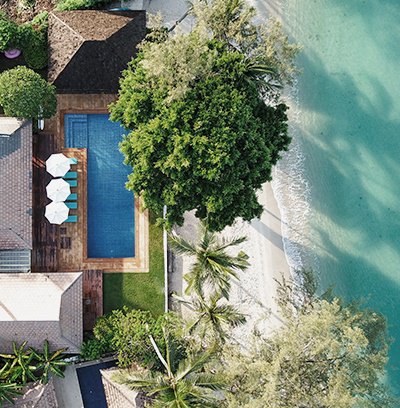 Our Signature Collection
Our Signature villa and chalets offer enhanced luxury at every level. Each tiny detail is taken care of, and small personal touches are sure to delight such as bespoke activities or fine dining with panoramic views.
See our signature collection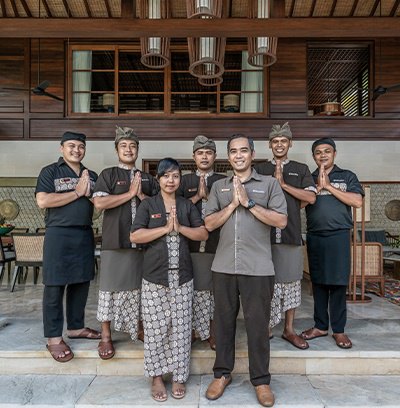 Contact us
Our Villa Specialists know each property inside out and would love to assist you in finding your ideal holiday home.
Start live chat