Tawantok Beach Villas – Villa 1
The villa you chose is no longer available for rental from us but we have a portfolio of Elite Havens in various locations around South East Asia for you to choose from. Alternatively feel free to send us an enquiry and it'll be our pleasure to help you find the perfect villa for your next holiday.
5 Bedrooms
10 Adults, 4 Children
Soft white sand, the caress of the sun, warm, glittering blue sea dotted with islands, an opulent infinity-edge pool and a stunning villa from which to enjoy it all.
What more could a person want? Ah, tropical sunsets? Tawantok Beach Villa 1 on Lipa Noi Beach, Koh Samui, has those, too. In fact, that's what tawantok means – "sunset".
This wonderful Samui villa evokes the era, not long ago, when all homes in Thailand, no matter how grand, were built in timber, and craftsmanship was at a zenith.
Every room, from the stunning master suite to the lounge and dining pavilion, sits under a traditionally elegant Thai roof. The walls are mostly glass, opening up to the garden and letting in the astonishing ocean view.
The villa has five bedrooms – including a queen-bedded mezzanine above the master bedroom which makes an ideal family suite, plus four guest rooms. With extra beds, up to 14 guests can be comfortably accommodated.
On the other side of the garden is the living and dining area, with its large rustic table for communal dining and its sink-into-a-reverie sofas. And perfectly placed at one end of the pool, just steps from the sand, is a dining sala that's always a favourite spot with guests.

The staff – villa manager, chef, housekeepers and gardeners – seem to know what you want before you realise you want it.
For more energetic guests, the villa has a beautifully maintained tennis court, a kayak and stand-up paddleboard, a beach volleyball net and goals for beach football.
Families love the villa, with children of all ages catered for. There's the rest of Samui to explore – if you can ever tear yourself away from this delightful Lipa Noi beach villa.
To find out more about Tawantok Beach Villas and it's five-bedroomed Villa 2, or to see how the villas can be combined to meet your holiday requirements, visit the website.

Read more
This haven includes
Unique features

Absolute Beach Front

Airport Transfer
Location
Tawantok Beach Villa 1 is an absolute beachfront villa on Koh Samui's loveliest yet quietest beach, Lipa Noi. This Samui villa looks out west across the Gulf of Siam, with a huge ocean view dotted with islands. It is six minutes from the nearest town, Nathon (good for easy, basic shopping) and 50 minutes from Chaweng, the island's nexus for shopping, dining and nightlife. Lipa Noi is 50 minutes drive from Koh Samui airport, while the jetty for the mainland car ferry is 13 minutes away.
More information for Things to do
Koh Samui is not a big island – it's just under 230 square kilometres, and much of that is still pristine forest-covered hillside – but it offers a wealth of fun and interesting things to do. Let your villa manager know what sort of activities you're interested in and he or she will help guide your choices and can also arrange transport to take you there.
In the meantime, to whet your appetite, here are some suggestions.
Dusit Deva

Cultural Centre

is a slightly eccentric garden filled with creatures from Buddhist and Hindu myths. Kids will love it.
Koh Samui has

two golf courses

; Santiburi (18 holes and really distracting ocean views), and Bophut Hills (nine holes).
Treat the family to Sunday Brunch by the pool at the internationally famed

Nikki Beach Club

, just a few minutes away along the beach.
Visit nearby Nathon Walking Street

Night Market

on Thursdays or the bigger Fisherman's Village Night Market in Bophut on Fridays.
Go

island hopping

! The Ang Thong National Marine Park encompasses a cluster of islands – the ones you can see from Tawantok Beach Villas. The heavily jungled islands are carefully controlled to keep them in pristine natural condition. A trip to them is a must.
There's a

kite surfing

school on the beach at Nathon where you can rent a rig or learn how to do it.
Regular

Thai boxing

tournaments are staged at the largest stadium on the island, the Petch Buncha near Chaweng. These are not tourist demo fights; they are the real thing.
Samui has a number of spectacular

waterfalls

. We would recommend starting with the Namuang Falls. Take your bathing costume; there's a very inviting pool at the base of the falls.
Have an

adventure

atop Khao Pom mountain on ATVs or the zipline, or just gaze out at the scenery below from the viewpoint.
LEAVE THE PLANNING TO US
Shake off the stress of holiday planning. Let the Elite Concierge take care of all your bookings and arrangements, from transport, tours and restaurant reservations, to any special requests for your arrival. We're here to make your holiday experience extraordinary.
Quick facts
Location
Lipa Noi Beach, west coast Koh Samui, Thailand.
Capacity
14 people: 10 adults and 4 kids (five bedrooms: one king-bedded master suite, which has a mezzanine fitted with a queen-size bed; three ensuite bedrooms with king-size beds; and one bedroom with twin beds convertible to king-size. Two extra beds may be set-up for two kids at no extra charge.).
Living areas
Living and dining room; children's play room; open-air dining sala; study (in master suite).
Pool
Beachside infinity-edge pool 11m x 4.5 x 1.7m.
Staff
Villa manager; chef; housekeeping and service staff. Additional staff (nanny/babysitter, masseuse, yoga/muay Thai/tennis instructor) available on request for extra charge.
Dining
Daily breakfast is included in the villa rate. Tawantok Beach Villa 1's chef is expert at both Thai food and western cuisines. Guest requests are accommodated as far as possible (including special diets). Groceries are charged 20% handling fee which is subject to 7% government tax.
Communication
Complimentary WiFi in all areas, reaching onto the beach. Complimentary mobile phone for guest use (local calls). Printer.
Entertainment
Tennis court and equipment; beach volleyball net; beach football nets and equipment; satellite TV; DVD player and film library; Apple TV 4K; small library in master suite; table tennis; kayak; stand-up paddleboard. For parties, magicians, Thai dancers, cabaret acts and more can be arranged.
For families
Tawantok Beach Villa 1 is exceptionally well-equipped for families. Facilities include toys; pool toys; children's DVDs and books; high chairs; baby cots; baby monitor and bottle steriliser.
Gym
The nearby Chai Talay Gym is available at a rate of THB 500 net/day per person. A special rate of USD 300 net per week for up to 4 persons is also available. The gym is open from 9 am to 7 pm and is strictly by appointment only (1-hour notice is required prior to your appointment).
Transport
Complimentary one-way airport pickup and dropoff. Car or minibus hire and taxi pick-ups can easily be arranged by the villa manager (on guest account). Parking space for two cars.
Additional facilities
Barbecue; safes in 5 bedrooms.
Property area
1,600sqm (land).
The layout
Indoor Living
With the exception of the play room and mezzanine bedroom, Tawantok Beach Villa 1 is all at ground level, arranged around a pleasant garden leading to the beachside pool
Traditional Thai wooden architecture with a modern twist to ensure the utmost in comfort and luxury
Spacious dining area with huge wooden table seating up to 12, and adjoining kitchen well-equipped for Thai and western cuisine
Large living area with wide sea views
Children's play room upstairs. Study above the master suite
Air conditioning throughout
Outdoor Living
Lipa Noi Beach is just one step beyond the spacious pool
Large infinity-edge pool
Beautifully maintained tennis court (shared with Tawantok Beach Villa 2)
Beachside sala and barbecue for alfresco dining
Pretty, well-maintained garden with fragrant frangipani trees, bougainvillea and lotuses
Parking space for two cars
The rooms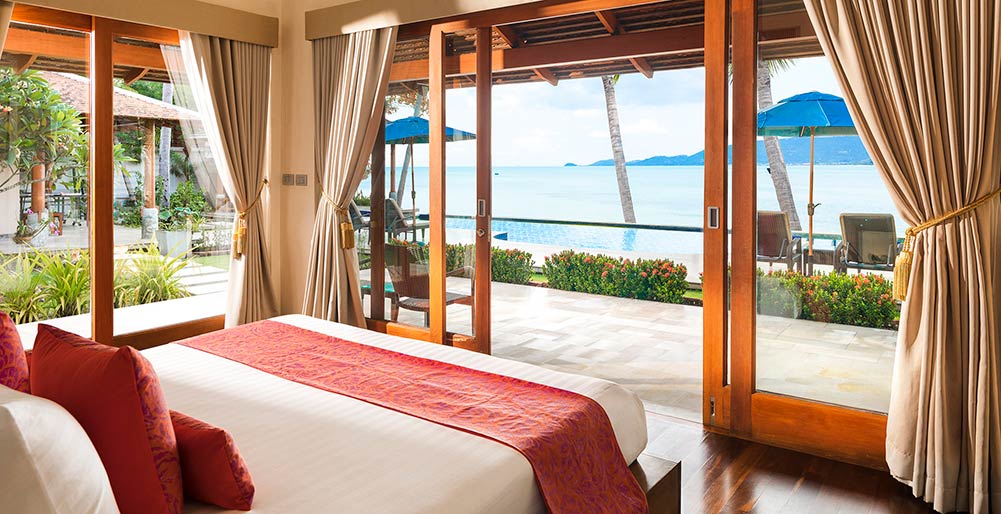 Master Suite
King-size bed with wide garden and ocean views
Lounge area and dressing room with capacious wardrobe, equipped with safe
Ensuite bathroom with rain shower and large bathtub with sea views (shared with mezzanine bedroom)
Massage bed
Air conditioning
Mezzanine Bedroom
Accessed via a spiral staircase from the master suite's lounge area
Queen-size bed
Air conditioning
Shares master suite bathroom
Guest Rooms 1 to 3
King-size beds
Large wardrobe with safe
Ensuite bathroom with indoor/outdoor shower and twin vanities
Air conditioning
Guest Room 4
Twin beds
Large wardrobe with safe
Ensuite bathroom with indoor/outdoor shower and twin vanities
Air conditioning
Dining
Tawantok Beach Villas' chef is on hand throughout your stay to prepare breakfast, lunch and dinner. The villa has an extensive menu of home-cooked dishes to choose from, ranging from Thai and other Asia cuisines to Western favourites, as well as children's specials and vegetarian choices. Or, off-menu, the chef is always happy to cook up special requests.
Fish is bought from local fishermen who land their catches on the beach nearby, so it's always super-fresh. And do try the villas' signature Thai dish, Yam Som O (a pomelo-and-prawn salad). It's really refreshing and very special.
Daily breakfast is included in the villa's daily rate. Drinks, along with groceries for the other meals, are charged at market price plus a 20% handling fee and a government tax, with a minimum shopping fee of THB 750. Staff will do the shopping and provide receipts for reference. To ensure this can be done in a timely manner, we advise you to plan your meals the evening before.
View a sample menu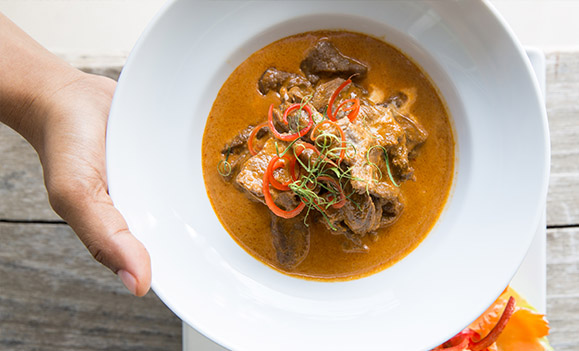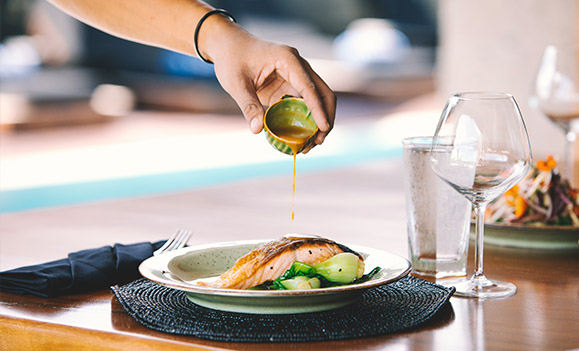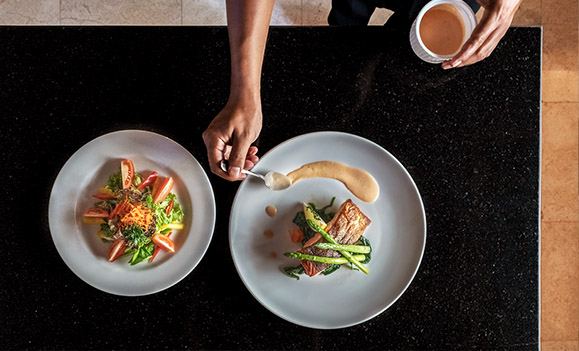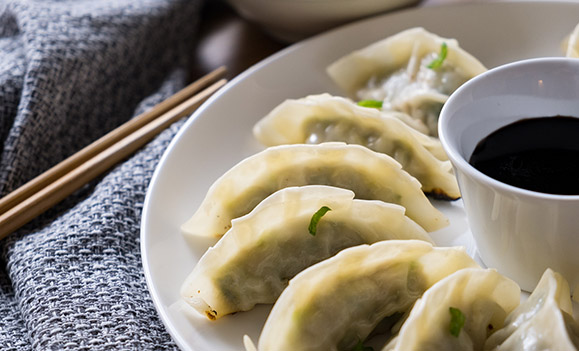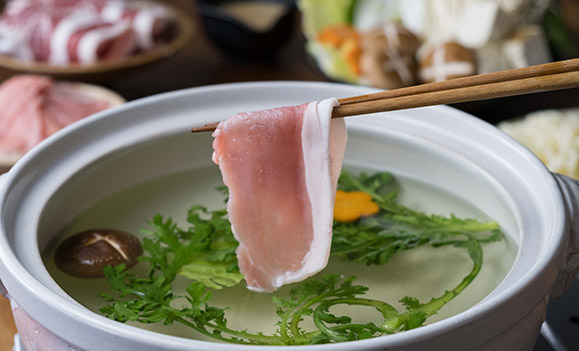 Reviews
Luck and her staff have gone above and beyond for our 5 nights stay at Tawantok. The breakfast each morning have been amazing and very accomodating for our family (2 year old boy) and friends. From organizing transport, to cooking for my son, we could not have asked for a better villa and team,Thank you, Ashlee, Jaci, Steph, Lexi,Hux
04-May-2023 - 09-May-2023
Ashlee S
Australia
Dear Luck & Tawantok team My family and I stayed at Tawantok villa for 4 days and 3 nights.The service staff were very good, the food was delicious, breakfast and fresh fruit juices, I was very impressed and a variety of service such as massage, yoga, boat, good weather, natural, quiet accommodatio. The villa is suitable for families to stay. All the staffs are lovely. Safe because there are
... more
13-Apr-2023 - 16-Apr-2023
. K
Thailand
I want to thanks the staffs at Tawantok villa for their excellent work treated with attention and care. Dear people,it's a pleasure to be around and we'll be happy to come again.Thank you
25-Dec-2022 - 15-Jan-2023
Platon T
Thailand
While we only stayed here for 3 nights, our family of five thoroughly enjoyed our stay at this villa. The location, the manicured grounds, and most important the hospitality and service from Luch and her team, It's the little things that truly make the difference .Its a 7 stars hotel experience , we will definitely come back . Thank you for everything.
24-Jun-2022 - 27-Jun-2022
Dennis Y
Hong Kong
The villa was wonderful, a private beach, all of the staff was friendly, the best service. We are so happy to stay here, the food was amazing. Thank you so much. We love to be back for sure.
17-Jun-2022 - 19-Jun-2022
Khun King K
Thailand
We are very happy to have stayed here perfect location, beautiful house but most of all an amazing team. Thank you for your kindness and for welcoming us like you did. We are sure we will never forget this vacation and such relaxing days that were possible also with and as a result of the kind service. - from Portugal with love
05-Apr-2022 - 13-Apr-2022
Ines A
Portugal
Thank you so much!! We had a wonderful time! We never felt so good before, we had been so spoiled by you and your team! Even if we are planning each year another perfect location, we will come back here for sure. Perfect chef! Bless you happy people... from Romania with love.
19-Feb-2022 - 28-Feb-2022
Dana C
Romania
Dear Khun Luck and Tawantok team, We had a wonderful time staying here! Everything was superb. We love your attitude, excellent service,and delicious food! Tha villa and the pool are perfect for family & friends. We couldn't ask for more. We'll surely come back soon. Can't wait to enjoy Samui in the best possible way here. Thank you.
25-Jun-2021 - 28-Jun-2021
Mallika C
Thailand
Thank you for very nice & impressive service. I and my family had a great time. Nice atmosphere, fun activities and superb, yummy meals. If we come back to Samui, we will visit this fabulous place again.
10-Apr-2021 - 14-Apr-2021
Khun T
Thailand
One of the best place to stay in Samui. The staff from villa - mind blowing , cannot be better . Unfortunately during our stay we didn't have any water sport activity, except kayaking and surfing, hopefully soon it will change. Thank a lot for chic vacation.
19-Feb-2021 - 25-Feb-2021
Suzanne N
Thailand
Thank you so much!! We are happy to be here at Tawantok. Everyone is very nice with a service and the room and all facilities are wonderful. They are clean and well maintained. Food are very delicious. We are looking forward to come back again, thank you.
19-Oct-2020 - 21-Oct-2020
Khun Nathakorn N
Thailand
Thank you so much for taking such great care of all of us this week. We could not have asked for a more wonderful holiday. Your exceptional service and kindness are greatly appreciated. We all hope to come back to Tawantok to visit soon.
20-Feb-2020 - 28-Feb-2020
Sarah G
Australia
Thank you for the wonderful experience! Your staff was so kind and friendly. The villa is beautiful and the food was amazing. We were truly so happy for the last three days and had so much fun. Hope to come back some day. Love
17-Jan-2020 - 21-Jan-2020
Caitlin S
Australia
We had unforgettable time during our vacation. Everything was perfect: hospitality, amazing food, staff at villa know very well how to serve! Thank you Luck for the incredible ability to make our vacation perfect!
09-Jan-2020 - 16-Jan-2020
Mr Konstantin B
Russia
Thank you to all team for their kindness, smile, very good cooking, special for the Chef and attentive service. We have had a marvelous time and you make it a special souvenir.
21-Dec-2019 - 04-Jan-2020
Frederic B
Thailand
We had an amazing holiday here! Khun Luck and her staff are professional attentive and friendly. Villa is in a very good condition, clean and excellent facilities. The staff set up everything for us including the mah jong! the food is so yummy and worth of money BBQ dinner was the highlight of our trip in which the staff set up the place so romantic for us. Thank you for everything, we will
... more
03-Nov-2019 - 06-Nov-2019
Michael C
Canada
Khun Luck and her staff are simply amazing! Our holiday was simply perfect because of them. The villa, pool, beach and all the facilities have been great. We don not want to leave!
25-Oct-2019 - 28-Oct-2019
Mehreen D
Pakistan
Difficult to fault, fantastic staff, very accommodating to our every wish. Difficult place to leave after such a wonderful time stays.
10-Oct-2019 - 13-Oct-2019
John M
Thailand
The villas are unforgettable. We had a great time here. The staff and service was excellent. Special thanks to Luck for all her help we would love to come back again.
30-Sep-2019 - 04-Oct-2019
Sandeep R
India
The villa is fabulous! Staff service is unforgettable, food is better than 5 star hotel near by. We have visited nearby 5 star hotel and we decided to have food in the villa, your manager and staff is attentive and offer good service. Keep it up. We look forward to visit again in future.
11-Sep-2019 - 14-Sep-2019
Karthik Y
India
We had a really great time in family in Tawantok Villa. Luck and the cutie team are professional and kind, the chef was amazing. Thanks for everything. So sad to leave this paradise. Hope to see you again.
03-Aug-2019 - 16-Aug-2019
GUERARD T
France
Dear Tawantok Team, We are very grateful for Villa Manager K.Luck and villa team's sweet service. We love the delicious food here. This is a perfect trip to us.
17-Jul-2019 - 24-Jul-2019
Peng W
China
Fabulous! Our group of 8 had an incredible time. Nothing was too much trouble for the team, all of the staff were friendly and super helpful. Special thanks to Luck for all her help. We will be back again one day.
27-May-2019 - 31-May-2019
Will B
Australia
Tennis team from Singapore had a fabulous time bonding, playing tennis, and enjoying a birthday celebration one evening. Each night we had a game night which we all participated. We ate, drank and danced the night away. The food was absolutely amazing. The view was amazing, even as we watched the storm coming through. Definitely a trip we will never forget.
26-May-2019 - 27-May-2019
Neryn B
Singapore
17-20 May 2019 A great stay! Kids enjoyed themselves thoroughly with the toys and facilities, and adults had a relaxing time. Food was great and we felt taken care of by the crew. The Apple TV was a great touch! We appreciate that the villa is clean and well maintained. Hardly any mosquitoes and flies! Thanks to Khun Luck for coordinating our stay. The Furtado family
17-May-2019 - 20-May-2019
Yanjun F
Thailand
Thank you so much Luck and your Team for looking after our family so superbly. Your attention to detail was amazing and we appreciated everything you all did to make our anniversary so very special. Tawantok Beach Villas are amazing in a beautiful location and we will all have very special memories to last a lifetime.
14-Apr-2019 - 21-Apr-2019
Marks Family
Australia
This was wonderful, it is the best place out of all the places I've visited in Thailand. Thank you to the team.
03-Mar-2019 - 31-Mar-2019
Polina P
Indonesia
We stayed here and we had an amazing stay. Luck and the team looked after us extremely well. All of the staff were really attentive without being intrusive, a real pleasure to be here. We hope to visit again when we can get some additional family to join us. The day trip organized to the Eco Marine Park was really special also. Thank you Luck and team for all you had work and for taking care
... more
20-Jan-2019 - 24-Jan-2019
Nicholas E
Singapore
Thank you to the whole team for making our stay such an enjoyable one. The villa is lovely and is always so well taken care of, the food is fantastic - the Tom Yum was a favourite. The staff are all friendly, hospitality and professional and made us feel at home. Special Thanks to Luck for helping us arrange transport and being a fantastic leader to the team. Thanks to Ning for taking care of
... more
13-Jan-2019 - 18-Jan-2019
Hun-Li W
Hong Kong
Thank you for an amazing stay at this villa. The staff were extremely friendly and helpful - we couldn't have asked for a better team. What really impressed us was the tidiness and cleanliness of the villa - which made our stay that much more comfortable. The food was fantastic and the chef had no issue with any dietary restrictions. Overall, the service and villa is amazing and exceeded our
... more
28-Dec-2018 - 01-Jan-2019
Fahad K
Thailand
It was just a unique experience - great service, great people and great smiles. We sure will be back. all was perfect. Thanks again to the team.
30-Nov-2018 - 07-Dec-2018
Annick N
France
Upon our arrival at the villa the team made it special from the minute we arrived till the minute we left. Nothing was too much trouble and everything was done with smile, seamlessly organized - from the menu choices and in house spa. The whole villa is designed to provide enough space for everyone to chill out and has a large edge pool that is really enjoying and also super attentive staff
... more
22-Oct-2018 - 29-Oct-2018
Alan R
Hong Kong
Second time staying at this villa - good weather, good place, good people, good food. Excellent services. See you next time.
10-Oct-2018 - 14-Oct-2018
Kin C
Hong Kong
Thank you Baan Tawantok. Luck and her team made this celebrations absolutely brilliant and memorable. You are fantastic. It will always stay very special for us.
21-Sep-2018 - 24-Sep-2018
Knita M
India
Absolutely outstanding! We have been treated like royalty with such kindness and attention to every detail. It was such a good experience that we would like to return as soon as possible with the WHOLE family. Everything was an experience, the food, the table settings and the service. We were a mixed group of people from grandparents to young children, we enjoyed all the amenities, pool
... more
04-Jul-2018 - 14-Jul-2018
Paul and Carol
Canada
Need more inspiration?
We're at your service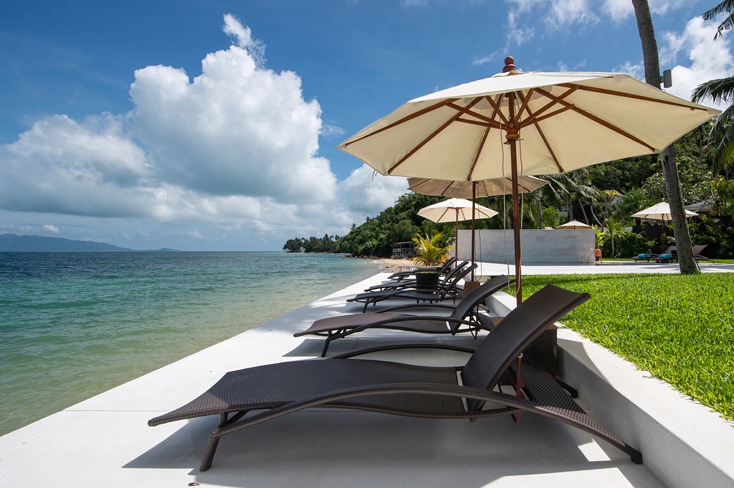 10 Adults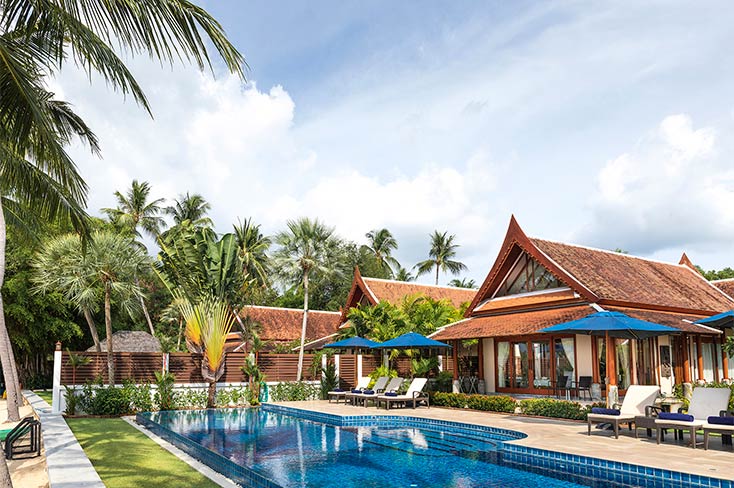 10 Adults, 2 Children
10 Adults