The island of Nusa Lembongan lies only 12 kilometres south-east of Bali, separated from the mainland by the Badung Strait, but it may as well have been in an alternate world. Only 18 kilometres from Bali's international airport, the island is easily accessible yet blissfully tranquil. Reached via a 25-minute boat ride from Sanur, you can feel the stresses melt away as you leave the hustle-bustle behind and head to your own little haven. Laid-back and easy-going, Nusa Lembongan is wonderfully traffic-free with only a handful of scooters and bicycles on the road.

Located on the west coast of the island, Sandy Bay is home to an exclusive community of expat residents and private villas. Our rental villas in Sandy Bay are picture-perfect, built on the white sands that the island is famous for. Some boast of a beachfront location that allows you to live out your deserted island fantasies, while others are just a stone's throw away from beach shacks, bars and clubs which promise sunset cocktails and alfresco dining under the stars.

The villas are bright and tastefully furnished, with whitewashed walls and ample use of driftwood. All kinds of travellers will find their perfect elite haven here, from one-bedroom couple getaways to sprawling estates with plenty of room for your entire group and ensuite bedrooms tucked away for privacy. Social evenings are fun in our Sandy Bay villas, often spent around your private pool or in one of the other entertainment corners like game rooms or home cinemas. But with the starlit sky vying for your attention, chances are that you'll spend most of your time on your patio, enjoying the mesmerising views.

The villas are maintained by local staff who will take care of all your needs. We can also arrange for skilled chefs who can whip up sumptuous meals to please your group. Transport for local sightseeing can also easily be arranged, as can snorkelling expeditions on the east side of the island where the crystal-clear waters are visited seasonally (July-September) by Mola-Mola, the majestic oceanic sunfish which contributes to the island's standing as a world-class dive destination. The shallow coral reefs attract snorkellers, while the more adventurous head for the surf breaks and cliff-jumping sites.

Though there are plenty of things to do in Sandy Bay, by 4pm the day-trippers from Bali have all gone, and this beautiful beach of white sand becomes the preserve of lucky overnight residents, who have the run of barefoot beach bars, cafes and an increasing number of restaurants.

A holiday in Sandy Bay is just what you need when you want to wind down and relax. Pristine white beaches, alfresco restaurants on the sand and an easy, tranquil vibe - some may even call it heaven on earth.
Read more
---
Need more inspiration?
We're at your service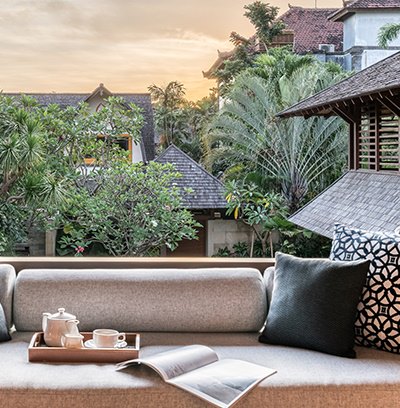 Read our reviews
See what our guests have to say about their stays
Read our reviews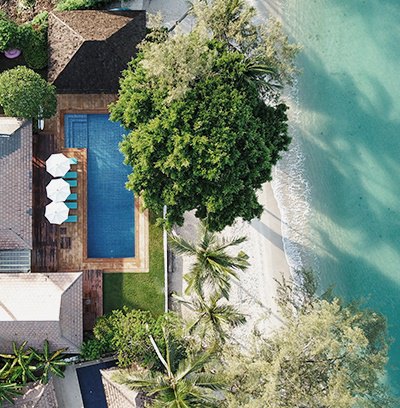 Our Signature Collection
Our Signature villa and chalets offer enhanced luxury at every level. Each tiny detail is taken care of, and small personal touches are sure to delight such as bespoke activities or fine dining with panoramic views.
See our signature collection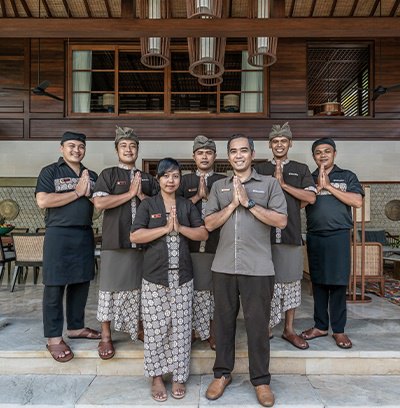 Contact us
Our Villa Specialists know each property inside out and would love to assist you in finding your ideal holiday home.
Start live chat