Villa Voyage
The villa you chose is no longer available for rental from us but we have a portfolio of Elite Havens in various locations around South East Asia for you to choose from. Alternatively feel free to send us an enquiry and it'll be our pleasure to help you find the perfect villa for your next holiday.
4 - 5 Bedrooms
10 Adults
Barefoot luxury at its best, Villa Voyage is a once-in-a-lifetime experience. An absolute beachfront property on the idyllic tropical island of Nusa Lembongan, this five-bedroom villa boasts gorgeous ocean vistas and 'luxe nomad' themed interiors.
This beautifully designed villa is set on the crescent of Sandy Bay in Nusa Lembongan, a 30-minutes' boat ride off the east coast of Bali and was created as a beach home for couples, groups of friends and extended families.
Farah Khan, whose fashion creations are favoured by many Hollywood celebrities, has styled Villa Voyage as a deserted island celebrity getaway, while maintaining the old-world charm of coconut wood floors, bamboo thatched alang-alang roofs and driftwood lamps in a tropical island setting on a white sand beach.
Space and freedom abound in the contemporary interiors, with comfortable sofas and tables crafted from reclaimed limed teak wood set before walls of glass framing ocean views beyond the deck. Accenting the neutral colour palette are couture designer touches and decorative flourishes supporting the glamour travel theme – vintage Louis Vuitton monogram steamer trunks; Prada, Tods, Aigner, and various other designer luggage. Amplifying the luxury safari look is canvas and leather furniture from the Esprite Nomade collection, including their renowned bespoke tents that float over Voyage's supremely comfortable beds.
Guests are looked after by warm villa staff.
Read more
This haven includes
Unique features

Absolute Beach Front

Close to bars and restaurants

Great views

Watersports
Location
Villa Voyage commands prime position on a small, sandy cove in the south-west corner of Nusa Lembongan. Other than Nusa Dua on mainland Bali, from where a string of lights sparkle across the sea at night, the nearest landfall from here is Australia! Voyage is part of a small, exclusive community comprising a handful of private villas along the beach and a few raised up on the cliff. Next door is the Sandy Bay Beach Club, with its charming, quiet, beachfront restaurant. Across the bay is the spectacular rock formation of Devil's Tear, scene of crashing waves and plumes of white-tipped foam. A pleasant ten-minute stroll along the clifftop path – populated by pandan plants and the occasional cow – is Dream Beach, great for swimming. A fifteen-minute walk in the other direction leads you to the restaurants and bars of Mushroom Beach.
More information for Things to do
Nusa Lembongan is a purer, less crowded version of Bali. The same iconic surf, and endless strips of sand lend themselves well to undisturbed holidays spent appreciating the beauty of nature, minus the cacophony. The team of staff will be happy to share a wealth of information about nearby places of interest and will help arrange transport and make any bookings required. Do chat with the staff about the local area, to gain interesting insights into some of the fascinating aspects of life on Nusa Lembongan and neighbouring island Nusa Penida.
Nusa Lembongan
Stroll along the beach and across the rocks to Devil's Tear, a craggy limestone outcrop on the southern tip of Sandy Bay; on a clear day you can see Bali's sacred volcano Gunung Agung looming in the distance to the north.
Cruise the coastline by boat with an experienced captain. Visit deserted beaches such as Gamat Bay on the neighboring island Nusa Penida, enjoy a spot of snorkeling (fins and masks provided) or ask the staff to organise a spot of scuba diving with one of the recommended dive companies on the island. The surrounding waters are spectacular and you can snorkel or dive with the Manta Rays and at certain times of the year, the incredible Mola Molas (sunfish) can also be spotted.
Head for Dream Beach, a 10-minute walk southwards along the cliff path, for a swim in a cove of shallow sloping sand set on the clifftop above the beach.
Visit the deserted beaches and blue lagoons of Nusa Lembongan's tiny neighbour, Nusa Ceningan, and experience island life unchanged over the centuries.
Adrenaline junkies visit Mahana Point on Nusa Ceningan and hurl yourself off the clifftop into the sea. Or order a cold Bintang beer from the café and watch the surfers cresting huge rollers below.
Take a leisurely scooter or golf buggy tour of the island visiting temples, mangroves, beaches and the villages of Lembongan and Jungut Batu.
Stroll into Mushroom Bay one evening for a romantic beachfront dinner at Bali Hai. Or pop next door to the Sandy Bay Beach Club for an evening cocktail and barbecue of fresh fish and meats. If you want to venture further afield, many restaurants offer complimentary pick-up and drop-off service.
Visit the Underground House in Lembongan Village, a labyrinth of caves excavated from the limestone rock by local farmer and priest Made Biasa using only a hammer, chisel, and 15 years patience and hard work.
Climb the steps to Pura Puncak Sari, a sacred hilltop temple which commands fabulous views over the neighboring islands and Bali's east coast.
Nusa Penida – Perfect for a day trip from Nusa Lembongan
Don't miss the spectacular natural rock arch over the turquoise waters of Broken Beach (Pasih Uug). Hike or bike to get to this amazing cove on Nusa Penida's north-west tip – and don't forget your camera. Although you can't actually swim here as there's no access to the water, you'll be able to cool off at nearby Angel's Billabong.
Angel's Billabong (Kolam Para Bidadari) is a natural infinity pool of crystal-clear river water flowing into the sea, framed by craggy rocks and cliffs overlooking the ocean. Take a dip with the angels and enjoy the stunning scenery.
Watch out as waves hit the rocks and send great plumes of water into the sky at Smoky Beach (Pasih Andus). Just the place for a refreshing shower.
Take your mask and snorkel to Crystal Bay (Surganya Pecinta) where the water is clear, the waves are calm and beautiful clusters of coral are waiting to be discovered.
It's a long steep climb down to the white sands of Kelingking Beach but even if you just visit to take photos of the unique T-Rex-shaped cliff formation from the top, your trip will be worth it.
Nusa Penida is a wonderful destination for divers. Ask the Elite Concierge to book a few dives with our recommended dive centre for you to get a chance to get up, close and personal with magnificent manta rays at the eponymously named Manta Point or, from late July to November, Mola-Mola, huge oceanic sunfish. For the less experienced diver, there are easier flat reefs and wall dives in the sparkling waters around Nusa Lembongan.
LEAVE THE PLANNING TO US
Shake off the stress of holiday planning. Let the Elite Concierge take care of all your bookings and arrangements, from transport, tours and restaurant reservations, to any special requests for your arrival. We're here to make your holiday experience extraordinary.
Quick facts
Location
Sandy Bay, Nusa Lembongan, Indonesia.
Capacity
10 adults (in 5 queen-bedded rooms with their own bathrooms).
Living Areas
Double height open-plan sitting room; indoor dining for 12; outdoor dining for 10 in gazebo; pool deck with multiple seating.
Pool
15m x 5m. 0.5m-1.6m depth.
Staff
Villa manager; housekeepers; gardener; guard providing night security. Masseuse, spa therapist and babysitters – extra, on request.
Dining
Continental breakfast at your villa is served daily with our compliments. For other meals, you may enjoy a casual barbecue lunch by the beach or an intimate romantic dinner at the famous Sandy Bay Beach Club nearby. With many such options in the vicinity, should you prefer to dine within the comfort of your villa, the staff can arrange for food to be delivered from your choice of restaurant.
Communication
WiFi internet access.
Entertainment
Books; games; portable speaker (JBL).
Transport
Villa guests can reach Villa Voyage via the Sanur–Nusa Lembongan ferries which run regularly through the day. Guests arriving in Bali late afternoon or evening should arrange overnight accommodation in Sanur and ferry transfers to Nusa Lembongan the following morning as sea crossings after 5pm are not recommended. A complimentary buggy will meet guests at Mushroom Bay on Nusa Lembongan for transfers to the villa. The staff can help with ferry bookings (on guest account).
Property Area
1,900 square metres.
The layout
Indoor Living
Open-plan living room with walls of glass doors leading onto the pool terrace
Oversized cream sofas
iPod
Two dining tables of reclaimed teakwood, seating six each
Teakwood island serves as a buffet, bar and cooking station
Outdoor Living
15m x 5m free-form infinity-edge swimming pool
Expansive timber deck bridging the main living pavilion and the beach furnished with poolside beanbags, sun loungers and daybeds
A shoreline pergola with oversized daybed and semi-circular seating area
Gardens leading directly onto the beach
The rooms
Voyage Mezzanine Ocean Suite
Tented Safari-themed room with queen-sized bed under a tented canopy
Triangular wall of glass opening onto a large private ironwood balcony
Large open-plan bathroom with double basins and mirrors and glazed terrazzo enclosure with rain shower
Air-conditioning and ceiling fan
Voyage Master Suite
Tented Safari-themed room with queen-sized bed under a tented canopy with leather trim
Large sliding doors open onto pool deck
Dressing room
Ensuite with double basins, patio with open-air shower and sculptured terrazzo bathtub
Air-conditioning and ceiling fan
Voyage Garden Suite
Four-poster queen-sized bed facing a small courtyard
Furnished balcony
Travelling desk and dressing table
Semi-outdoor ensuite bathroom with rattan and leather wardrobes, double basins – set in a patio with open-air shower
Air-conditioning and ceiling fan
Voyage Garden Pavilion Suite
Stand-alone pavilion suite on the white sands of the villa ground
Queen-sized bed
Glass doors lead onto a private deck with ocean glimpses
Semi- outdoor, ensuite bathroom with shower
Dining
Enjoy a delicious continental breakfast at your villa, served daily with our compliments. For other meals, you may enjoy a casual barbecue lunch by the beach or an intimate romantic dinner at the famous Sandy Bay Beach Club next door. Sandy Bay Beach Club is a rustic, beach-chic restaurant that offers a plethora of great food and an extensive wine list. They also cater for celebratory dinners, birthday parties and family reunions.
With many such options in the vicinity, should you prefer to dine within the comfort of your villa, the staff can arrange for food to be delivered from your choice of restaurant, and served with flair at the formal dining table in an alfresco setting.
View a sample menu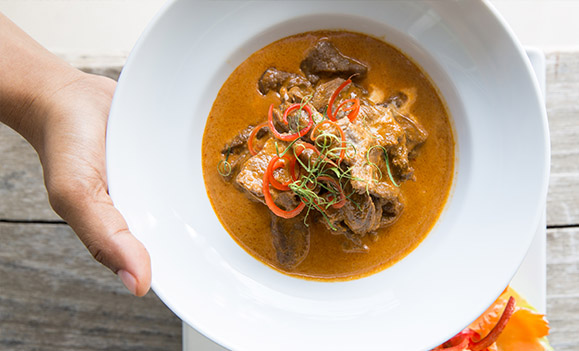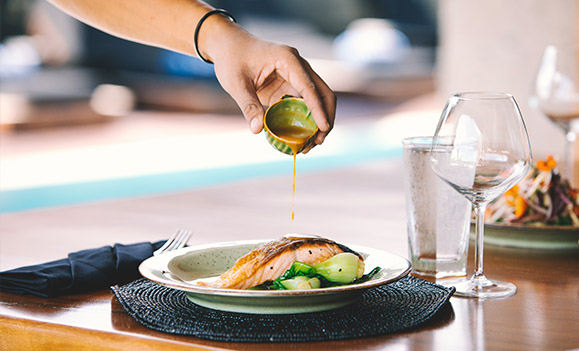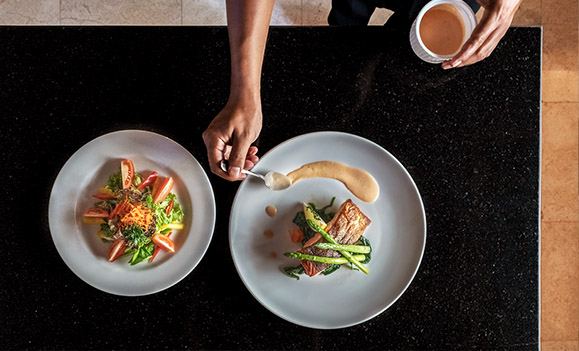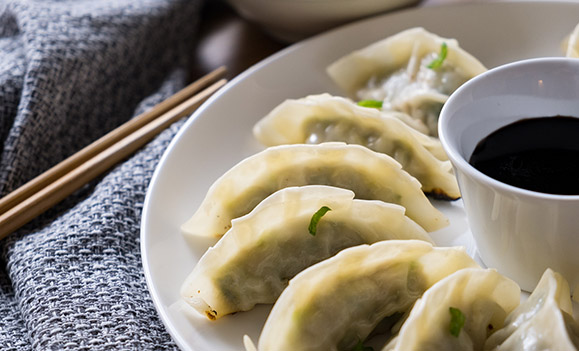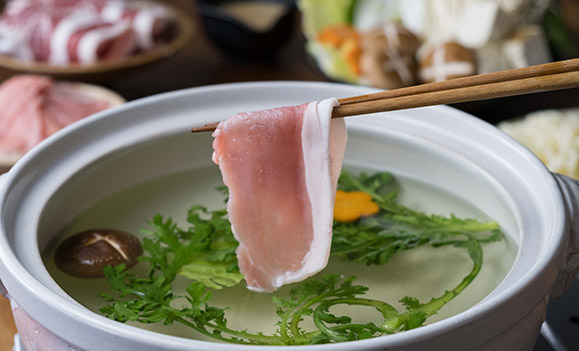 Reviews
The Villa Voyage is located on the most beautiful piece of beach i have ever stayed on. the location is perfect stunning. The house and ground are gorgeous and very well maintained by the kind and friendly staff, who took such amazing care of our family. Nothing was too much trouble for them. The staff and location deserve 10/10.
18-Aug-2023 - 22-Aug-2023
Alexandra K
Australia
Thank you for such amazing stay on Nusa Lembongan at Villa Voyage. We have had fabulous holiday and made amazing family memories here. We can't thank you enough and the staff here could do more to help and please us and help us. We have thoroughly enjoyed our time here it has been awesome.The villa is absolutely beautiful.
08-Aug-2023 - 14-Aug-2023
Lindsey K
United Kingdom
This place all the unity i have seen is the most magic. The house is like the which it's been here forever perfectly integrated in this mystic scenery. sleeping with the waves sound breathing with the bird and clouds helping delicathly, dripping smooth. What else could you dream off? many thanks to Kadek and his warm team always eager to fulfil any deserve of us!
30-Jul-2023 - 05-Aug-2023
Dragos P
Romania
We staying at villa Voyage for one very wonderful and enjoyable week. Kadek and team looked after us specially and thoroughly spoiled us. We fell in love with Bali and will make sure we return. A big thank you from of us.
18-Jul-2023 - 25-Jul-2023
Michael H
United Kingdom
Thank you Voyage for incredible hospitality throughout the entire stay. My family and i really enjoyed every moment in this Villa. We had exploring the beachfront we spend relaxing by the pool area was all thank to the service your staff provided. All in all we would like to once again thank you all for the memorable stay at villa Voyage.
16-Jul-2023 - 18-Jul-2023
Dinna S
Indonesia
We stay at Villa Voyage was nothing short of amazing. The staff are so lovely and ware so accommodating all we need. The rooms and facilities are beautiful especially with the beach. everyone working at the villa above and beyond to ensure we are happy and comfortable. As Kadek say, "as long as you are happy, I'm happy too". We would be back in a heartbeat.
03-Jul-2023 - 10-Jul-2023
Amber B
Australia
My family and i have enjoyed wonderful stay at Villa Voyage. The staff have been welcoming and extremely helpful. The breakfast in the morning were a special treat in the beachfront.
27-Jun-2023 - 02-Jul-2023
Martine J
Australia
We stayed for 8 magical days at Villa Voyage. Where we were looked after by Kadek and his wonderful staff. The villa itself is stunning, perched on the edge of Sandy Bay and only a short walk to a sunset point. Located in a fantastic area close to shops but this is not always needed as we were all to have dinner most nights in the villa. The staff are a delight and love to interact with the
... more
16-Jun-2023 - 24-Jun-2023
Haylee K
Australia
Staying in this villa was such an amazing experience. The location with incredible views. The staff with extreme attention to detail and the cleanliness of the villa was excellent. We all had the most amazing once in a lifetime experience, which was made possible by the staff. Very highly recommended and would love to come back. A huge thank you to all staff.
11-Jun-2023 - 14-Jun-2023
David D
United States
Loved to stay in this amazing villa, staff has been amazing, truly a magical place to enjoy and relax. Loved my room "ocean left", the wave and color. Staff so on it at all times.
06-Jun-2023 - 10-Jun-2023
Arianna T
Malaysia
We were blown away with the location when we arrived and the greeting by Kadek and his team was incredible. We had wonderful day celebration my husband birthday and the staff organised cake and massages which ware fantastic.
27-May-2023 - 03-Jun-2023
Emma B
Australia
Absolutely amazing villa staff so lovely friendly, helpful and attentive. Views are stunning with great location.
23-May-2023 - 27-May-2023
Sharon M
United Kingdom
We had the most relaxing time here by the ocean listening to the waves. A great spot to unwind. Very nice staff a happy to look after every need from making coffee to getting taken away. Very clean house which we loved staying.
19-May-2023 - 23-May-2023
Debra M
Australia
Thank you very much for the warm welcome and perfect service. We had great time here and will definitely recommend friend to stay at Villa Voyage.
16-May-2023 - 18-May-2023
Ningning Z
China
Thank you for all hospitality. The place is beautiful, well maintenance, clean and well decorated. The team has been able to take care of all we need. Kadek was super helpful in suggesting us places to eat and accommodating our need. We had a great holiday.
13-May-2023 - 16-May-2023
Priyanka S
United States
All the team at Villa Voyage are incredible. They have extremely attentive and helpful. They have made our stay have scamles and stress free. We had 2 homes cooked meals which we've both amazing and definitely great value for money. I will definitely recommended this villa to my friend and my family. I hope to come back soon.
06-May-2023 - 11-May-2023
Sophia V
Australia
The perfect home in Lembongan for our group. Plenty of aspect to party and chill out. The staff were wonderful, nothing who too much hamble. They helped with transport, massage, scooter and other requested. We enjoyed two superb dinner at here.
03-May-2023 - 06-May-2023
Pauline H
Australia
The place and staff were the highlight. The view are sensational. One of the nice place we have overstayed. The host Mr. Kadek and villa staff were so friendly and accommodated last minute request very easy, kind staff. Thank you for the maintaining the place so well and all the touches. That made us feel so welcome. We hope to be back soon.
21-Apr-2023 - 23-Apr-2023
Melissa G
Australia
Thank You for having us to stay in your magical villa. What an amazing spot. We had a wonderful time and would love to come back. Thank you for looking after us so well.
17-Apr-2023 - 21-Apr-2023
Amanda T
New Zealand
Words don't seem enough to describe what a stunning villa this is, in an amazing location. The colours of the sea have been incredible. All the staff members have been friendly, attentive and welcoming. Especially thanks to Kadek for organizing all the transport and bookings. In fact everything was perfect. We have had a fantastic stay here at Villa Voyage and hope to return in the future.
06-Apr-2023 - 16-Apr-2023
Andrew M
United Kingdom
For our 25th anniversary, we stayed at Villa Voyage and couldn't have chosen a better place to celebrate. Fantastic villa, great staff, amazing view, delicious food. Thank for amazing experience. This was our second stay on Nusa Lembongan and we will definitely came back.
03-Apr-2023 - 05-Apr-2023
Julia D
Germany
Our group of 7 persons thoroughly enjoy every moment of our stay. The villa was spectacular and the staff even better. The staff met and exceeded our every expectation. Truly top notch. We appreciate all you did for us. When we go back to Nusa Lembongan, we will stay at villa Voyage again.
24-Mar-2023 - 27-Mar-2023
Thomas C
United States
What an experience! Nothing like it anywhere on earth. We could not believe we were so fortune have had this trip in our lives. Where do you start? View, staff, hospitality, food was way beyond what we expected. Just now planning how we can all come back asap with the rest of our family. Words aren't enough to express our gratitude. See you soon again.
18-Mar-2023 - 24-Mar-2023
Natalie S
Australia
Great staff and the manager. Kadek is amazing, very helpful and kind. We had a great time.
08-Mar-2023 - 12-Mar-2023
Axane Marsel H
Romania
Thank you for your beautiful villa and hospitality. We could have not wished for a more beautiful experience . Thank you for all of you help we are so grateful
20-Feb-2023 - 21-Feb-2023
Gautam I
United States
Thank you for a wonderful stay. We had an amazing stay peaceful and relaxing vacation with you. Thank you for the warm hospitality and kind service. We will definitely be back to see you all soon.
18-Feb-2023 - 20-Feb-2023
Gautam I
United States
We loved our stay at Villa Voyage. The view was stunning, but the service was even better. The house and towels were cleaned daily which was luxurious and the team made us feel safe and secure. The meals that they cooked were delicious and our needs were met. We especially loved being greeted by the team every morning for tea and coffee. The manager was exceptional and went above and beyond
... more
13-Feb-2023 - 16-Feb-2023
Emma V
Australia
It's nice to relax in front of the sea. See the vibes breaking right in front of you. Only peace and silence. This is what you will find at Villa Voyage. It's lovely place to spend the holiday. There is a nice team at you service led by their have manager, who adapt to all your needs and make the stay perfect. We thank to all team for a very good stay.
07-Feb-2023 - 12-Feb-2023
Elisabet J
Russia
Villa Voyage was amazing view, the room, the staff and food. Could not ask for anything more. The staff were 5 star and always help. The house clean and he were wanting to help us all the time.
01-Feb-2023 - 05-Feb-2023
Paul C
Australia
Thank you for a wonderful stay Villa Voyage! The venue was spectacular, which the photos do no justice. We also appreciate the close location to sandy bay beach club and sunset beach bar. This is the perfect location for a gain family holiday and the staff here attentive and friendly, catering to our every need.
22-Jan-2023 - 25-Jan-2023
Tilly M
Australia
Villa Voyage, Lembongan Island. We recently spent a wonderful five night stay, and from the moment we arrived, our expectations were exceeded. The friendly staff tended to all of our needs and were always happy to help with some extras, like a birthday party for my son. The vistas from the deck or in the pool are stunning and the sunsets are breathtaking. The residence is 5 star with large
... more
14-Jan-2023 - 19-Jan-2023
Jemara T
Australia
We reflect on our stay: magical, heaven on earth, welcoming ,hospitable, great fun and restoring. Staff very helpful and had to take one of our friends to the doctor for an allergic reaction after had a lunch at some restaurant in Lembongan Village. She has ok!! We are already making plans to comeback. I would highly recommend Villa Voyage to anyone I know!! Incredible experience!!
14-Mar-2020 - 16-Mar-2020
Jessica H
United States
A big thank you to all of you. Has been an amazing time but specially kind and beautiful help. We wish you all the best.
27-Feb-2019 - 01-Mar-2019
Claudia C
Hong Kong
Thank you to all the team at Villa Voyage for making our family vacation so enjoyable. The staff were so friendly and accommodated our every need inside the villa and outside sightseeing tours. We look forward to staying again in 2020. Thank you Kadek for driving us everywhere we wanted to go.
24-Jan-2019 - 28-Jan-2019
Juan S
China
Spectacular villa, the team looked after us and made it the best holiday ever. We will be back. Thank you everyone for the excellent care and service. Balinese dinner was a special highlight.
06-Jan-2019 - 11-Jan-2019
Tristen F
Australia
Absolutely loved my stay at Villa Voyage, such as a beautiful place. Amazing staff and breath taking views, will definitely be coming back with friends from UK.
28-Sep-2018 - 01-Oct-2018
Matt A
Australia
Seeing the view for the first time as we came up the stairs set us up for a truly amazing time on your island. Thanks to all staff who were always helpful and cooked us an incredible barbie on the deck.
21-Sep-2018 - 24-Sep-2018
Tim D
Australia
A great experience voyage villa. Amazing location of course but the staff service makes all the difference, thank you.
01-Sep-2018 - 04-Sep-2018
Donny B
Indonesia
Beautiful experience in Villa Voyage, we discovered a magic place after many years traveling around Bali. Great atmosphere, excellent Staff, good vibes villa full of positive energies. We will be back.
19-Aug-2018 - 22-Aug-2018
Gigliola M
Italy
We came from France, we see you beautiful country. After Bali we had a very very happy in Lembongan. Many thanks to Hendra, Vian, Jeri for your hospitality and service. This island is wonderful, we hope we come again.
14-Aug-2018 - 18-Aug-2018
Helene B
France
As 3 families celebrating their 10 years wedding anniversary we were looking for something truly special and we found it. Thank you so much for helping us create such wonderful memories. This is a magical place, will never never forget and the kindness off the staff who made it such a pleasure each and every day.
04-Aug-2018 - 10-Aug-2018
Petrana L
Australia
Beautiful place to stay with lovely staff and island.
28-Jul-2018 - 31-Jul-2018
Matthieu H
Australia
To all the staff at Villa Voyage - thank you so much for a truly wonderful stay at this lovely villa. You made us feel very welcome and looked after us so beautifully. We love your island of Nusa Lembongan.
04-Jul-2018 - 11-Jul-2018
Andrea M
Indonesia
Thanks so much to the whole team at Villa Voyage for making our stay at Lembongan so memorable. We really have a wonderful time with you all. We look forward to returning in the future.
27-Jun-2018 - 03-Jul-2018
Rebecca H
Australia
Thank you so much for a wonderful stay at villa voyage. We spent 8 days in Indonesia and 3 days in Lembongan, it was our favorite! The villa is beautiful, the food was so good, the staff was fantastic. We will be back.
01-Jun-2018 - 04-Jun-2018
Jacqueline G
United States
A little bit more expensive than Bali for items in Lembongan. Staff is friendly and chef is good - food tastes delicious.
25-Apr-2018 - 30-Apr-2018
Gemma M
Singapore
The staff are friendly and helpful. The food is delicious. The chef is always asking for menu in advance to make sure our guests get there requests. Nice villa with beautiful ocean views. Enjoyed the pool deck with all members in the group with nice atmosphere.
07-Apr-2018 - 14-Apr-2018
Cathia S
Germany
The villa is huge. My mom may cook together with staff like this in my own home.
10-Mar-2018 - 12-Mar-2018
Qian L
China
Great place for family. It was nice to sit in the pool with ocean view.
18-Feb-2018 - 21-Feb-2018
Wei X
China
We enjoyed our stay at Villa Voyage. The house is spectacular and the views from the pool area are amazing. The house should likely be advertised as a 4 bedroom house with a "granny-flat" or "nanny-flat" located in the front of the property away from the actual house/pool area.
03-Nov-2015 - 08-Nov-2015
Mark C
Australia
We had a wonderful stay at Villa Voyage. Villa Manager Kadek was extremely friendly and very helpful. He helped us to organise private sunset yoga session and scooters for our stay. He also told us about all the best spots to explore on the magical Island of Nusa Lembongan. The villa itself was stunning and tastefully decorated. Loved the pool overlooking the ocean. Thanks so much for an
... more
26-Jul-2015 - 27-Jul-2015
Milda R
Singapore
Villa Voyage is in a reasonably secluded location away from the chaos of Bali. It offers uninterrupted views, peace and tranquility. The Viila bedrooms are spacious, clean and very comfortable and above all, homely. The overall feeling of the Villa is comfortable luxury without complication or fuss. Our every need was taken care of and the staff are, without question, one of the greatest
... more
13-Feb-2015 - 17-Feb-2015
Diane James
Australia
Villa Managers and Staff where amazing 10 out 10 plus, food was nothing short of brilliant.
12-Jan-2015 - 19-Jan-2015
Glenn Shearer
Australia
Actually, this was the best 'relaxing holiday' I think I have ever had. So glad we didn't go to mainland Bali this time. We adored the low key pace and the lack of cars, traffic, shops, chaos. The villa is divine. For us (two families with older teenage children) it was perfect to have the separate bedrooms and bathrooms for everyone but we also really loved that there was one big internal
... more
22-Sep-2014 - 28-Sep-2014
Keryn C
Australia
It was everything we hoped for and more. The villa of the Island. The holiday was made by the wonderful staff and the fantastic Balinese food.
31-Aug-2014 - 10-Sep-2014
Zoe M
United Kingdom
A most delightful stay we will definitely return here if we come back to Bali. Chef was fantastic, supported by most helpful staff.
22-May-2013 - 26-May-2013
David A
Australia
We had an amazing holiday at Villa Voyage with our extended family (9 of us)in January. It is a truly beautiful house in a breathtaking location. By far, the most memorable part of our stay was the staff....wonderful in every way. The food and service was outstanding and the personalities fabulous too! We loved the tasteful, interesting decor and many,many interesting books to read. I do
... more
10-Jan-2013 - 19-Jan-2013
Penny Fountain
Australia
Felt like we were part of the rich and famous world, unbelievable.
27-Nov-2012 - 29-Nov-2012
renae knight
Australia
The Voyage is in a terrific beach location and the interior sports wonderful furniture, decor, and best of all outdoor bathrooms. The in-house chef prepares the best food while the cocktails on the terrace overlooking the beach and pool at sunset are to die fot.
15-Oct-2012 - 17-Oct-2012
AL
Australia
An extraordinary seafront villa newly constructed on the tropical island of Nusa Lombongan a mere 30 minute speedboat trip from Bali. The 'Wow' factor is everywhere from the travelers Trunk theme of yesteryear to the stunning views and gorgeous appointments both inside and outside the villa. The beach is secluded and of powder white coral sand. The infinity overflow pool is semi saline and
... more
31-Jul-2012 - 02-Aug-2012
CC
Ireland